Around the World in 82 Days
Winter Escape – June 14 - September 4, 2011
For our "escape" from the southern winter in 2011 we were lucky enough to piece together several separate holidays into one around the world trip. We started with a reunion of our "old" Caltech friends in California, then spent July 4 with the Rogers/Tereshko/Doherty families in New England. Next up was 6 weeks in Scotland touring in a camper van, then off to Thailand to connect with Jill's brother Malcolm and his wife Nang and son James. John did an excursion from Bangkok to Cambodia to visit the historic site of Angkor Wat, and we wrapped it up with a few days in Brisbane to see the rest of the Camerons and celebrate Mal's 50th.
Some photos have captions that you can see by placing your mouse cursor on them - or at least it works this way in Internet Explorer. I tried viewing it on our iPad with crappy results, and heard from a friend that the captions did not appear when using Google Chrome, so I can't predict exactly how it will look for you. The captions are useful, so IE may be your best bet if you can stand it. Also, I will warn you that there is a fair amount here, so you might want to make a cuppa if you intend to check to out.
Ricketts circa 73 reunion
A wonderful time was had by all.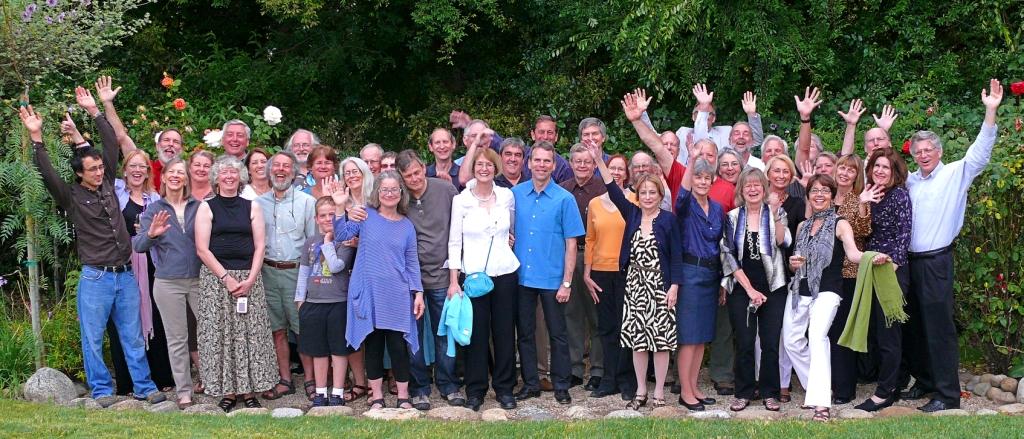 July 4th with the family
There was eating and drinking and talking and laughing and a terrific fireworks display too.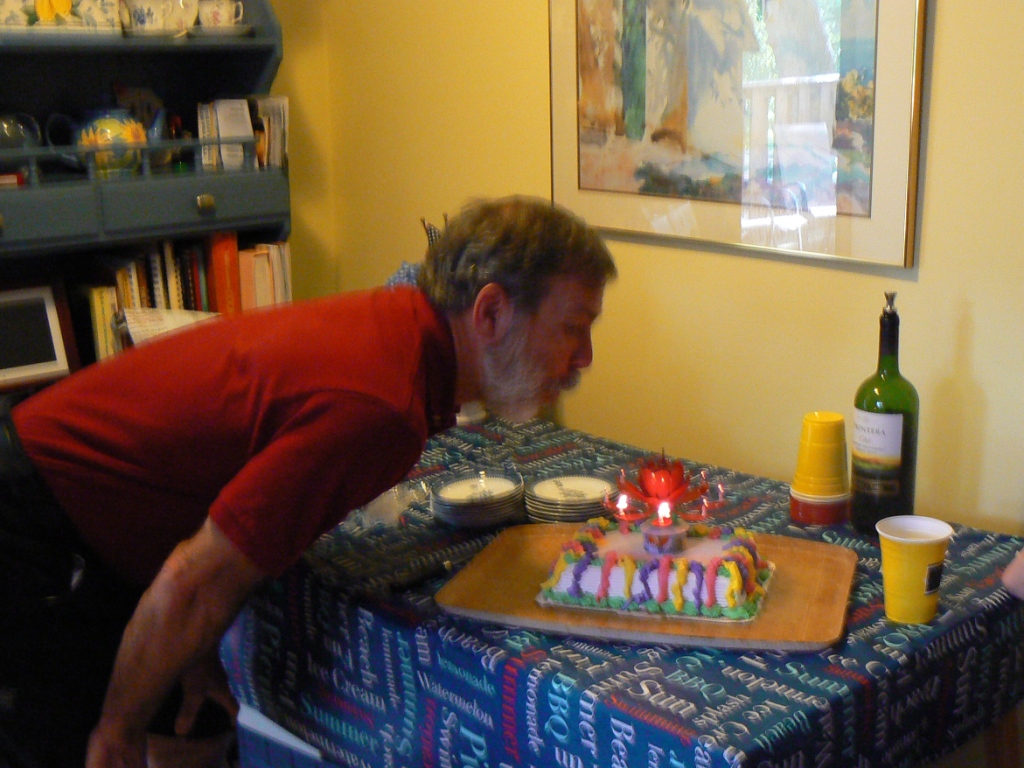 Scotland
We flew in and out of Edinburgh but spent most of our time outside of the cities touring in a campervan rented from Paul and Hazel of Compact Campers in York, England (see: www.motorcaravanhire.com - they will treat you right).
Tempo
This was our second campervan holiday, having toured the USA in a VW Westphalia, Arnold, some time ago. We looked for a name for this camper too - and decided on Tempo - after all it was our Tempo-rary home, and finding the right Tempo is important on a holiday, oh, and it had Tempo written on the side...
Tempo was self contained with a bed, kitchen, toilet and shower. We seldom stayed in campgrounds, but rather would find quiet spots along side roads, or loch-sides, or overlooking a golf course.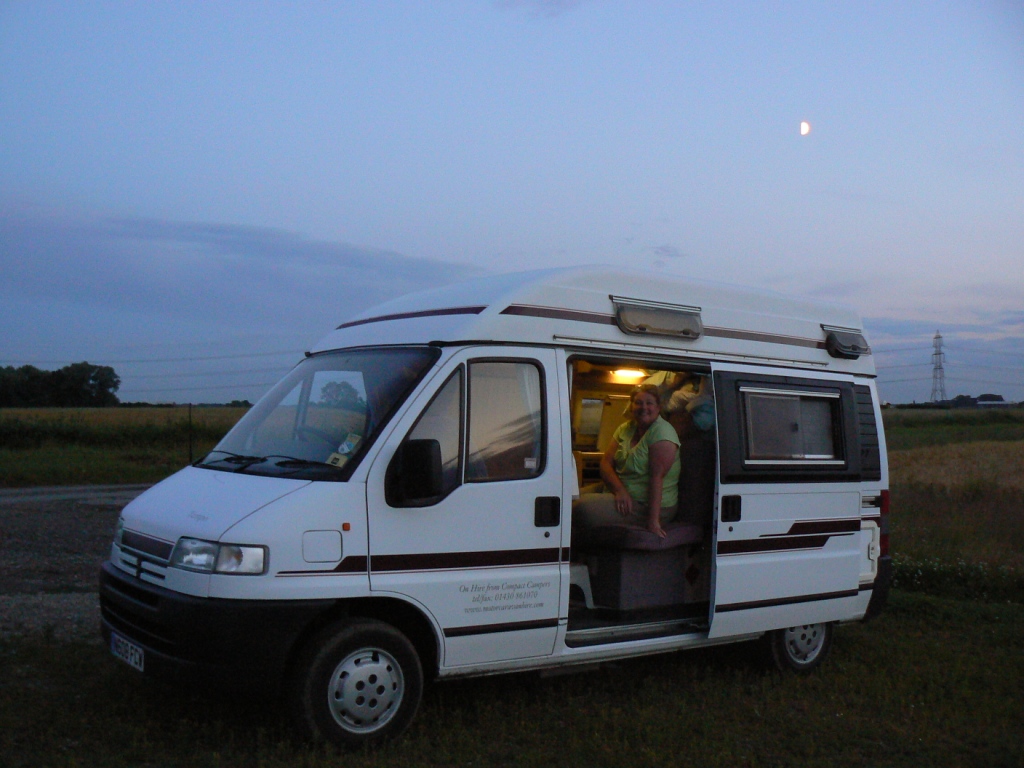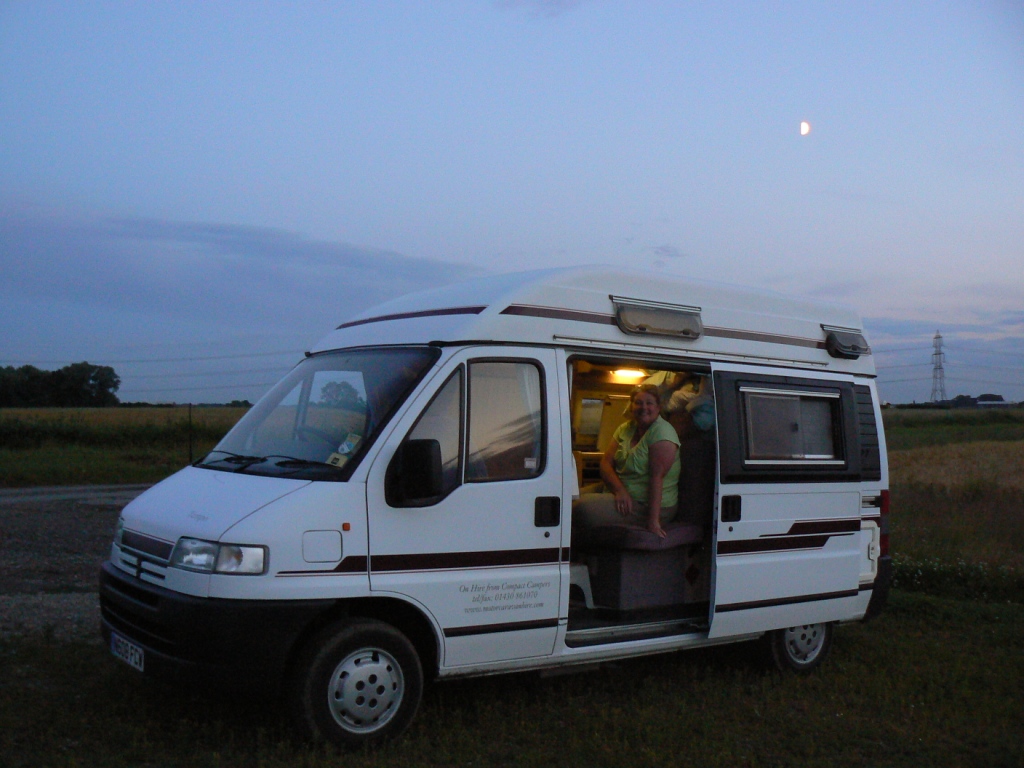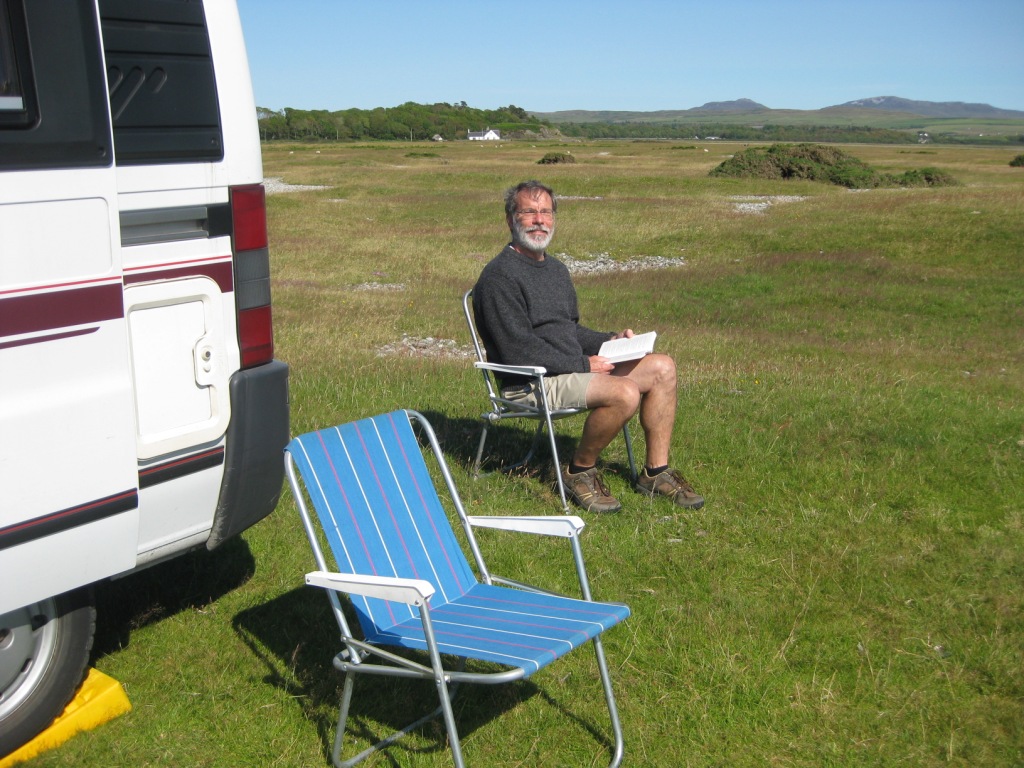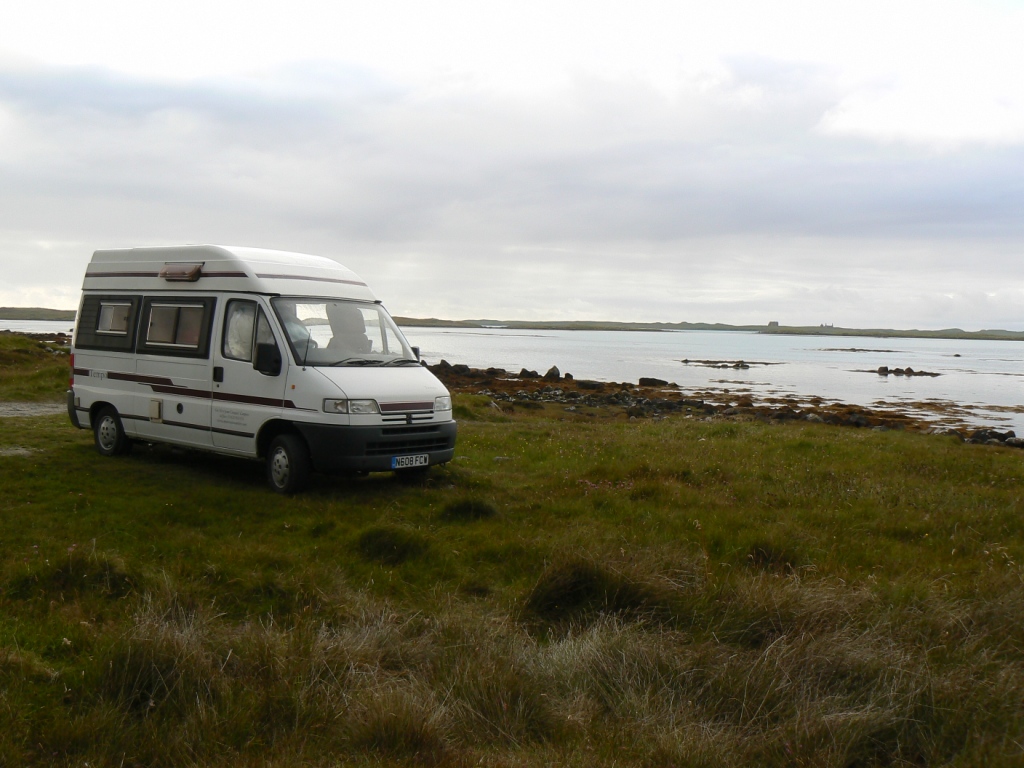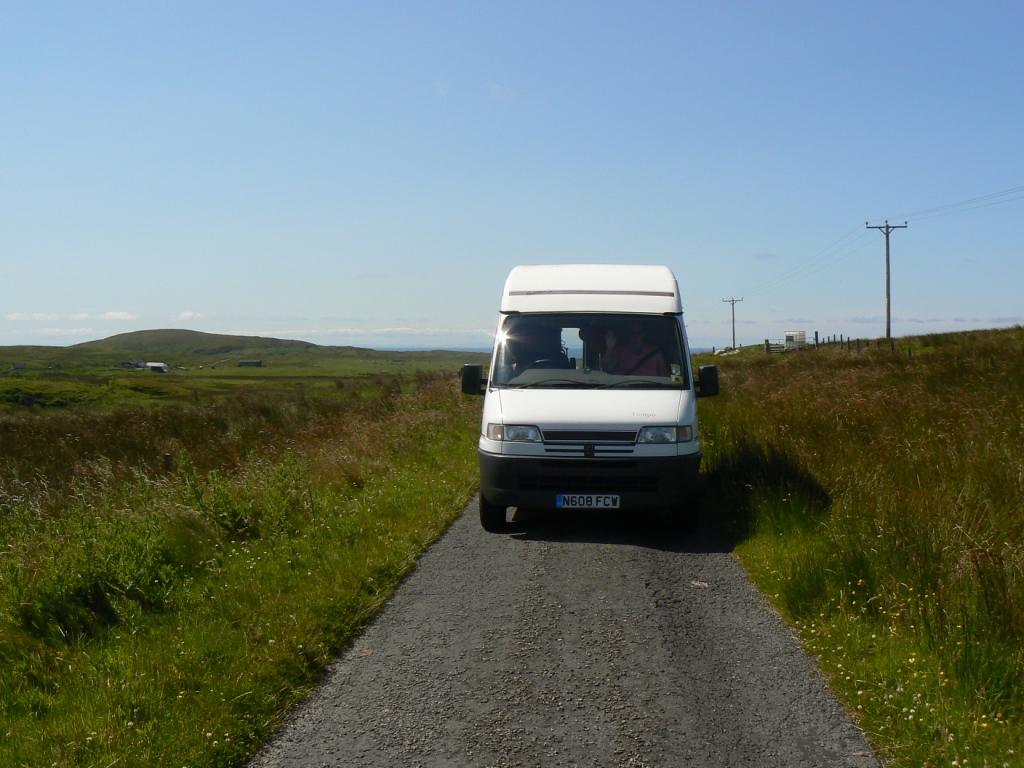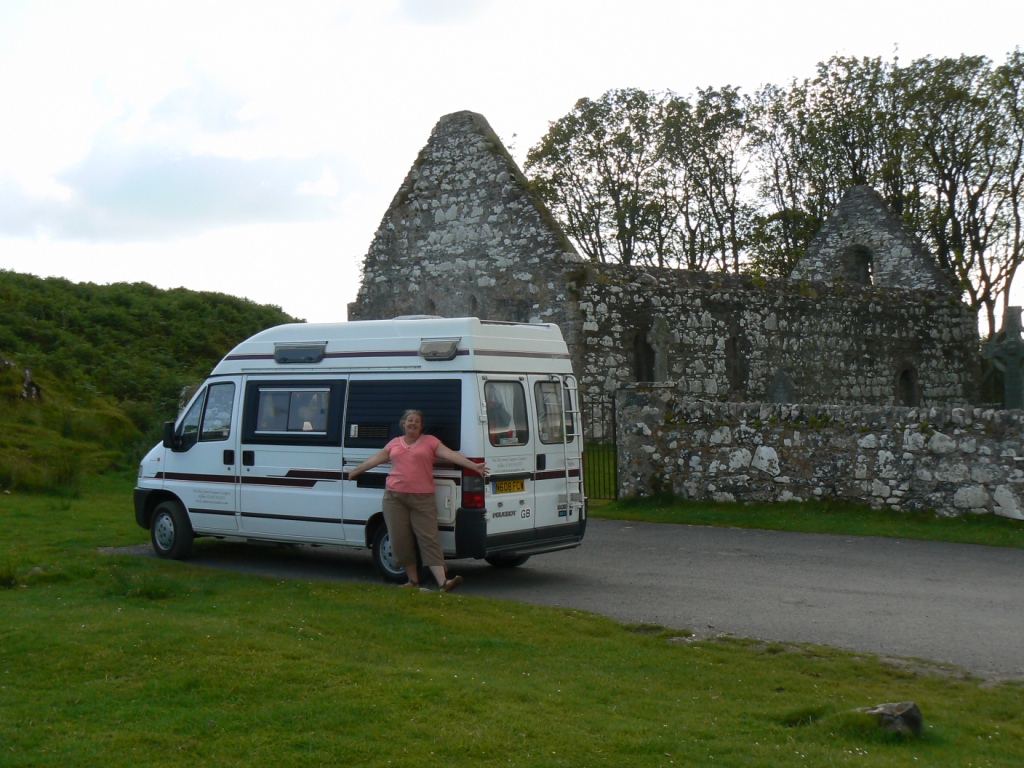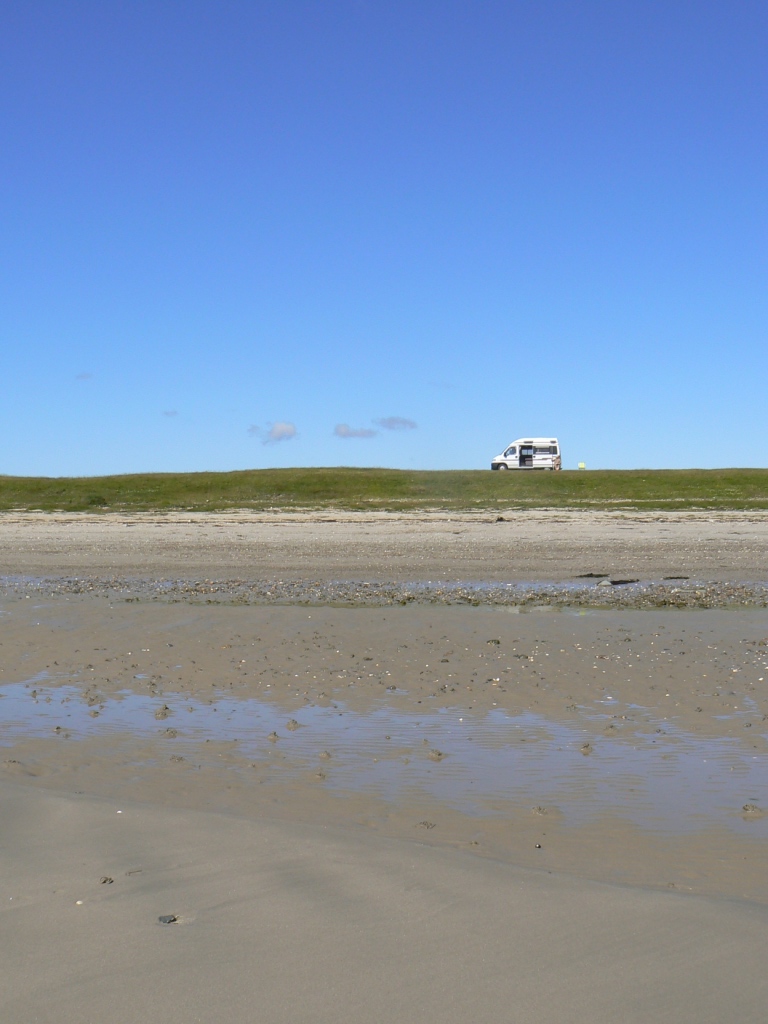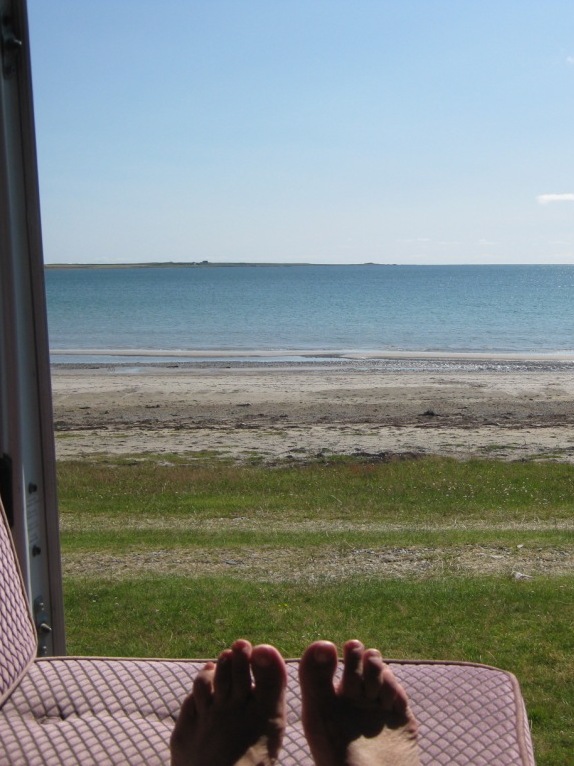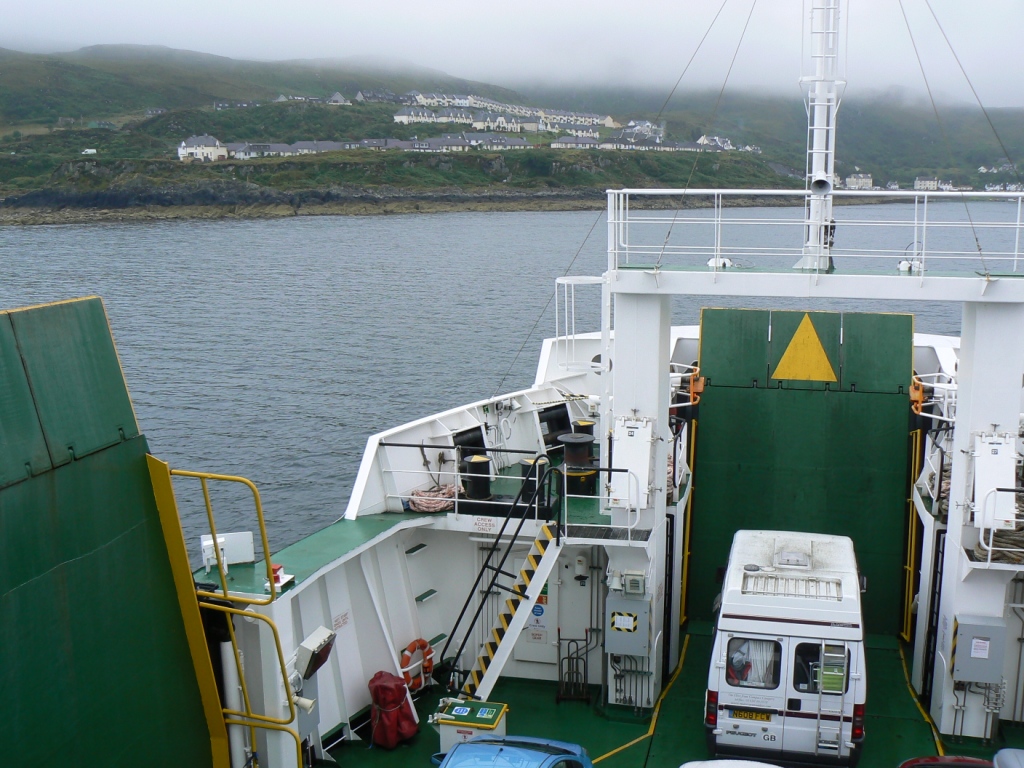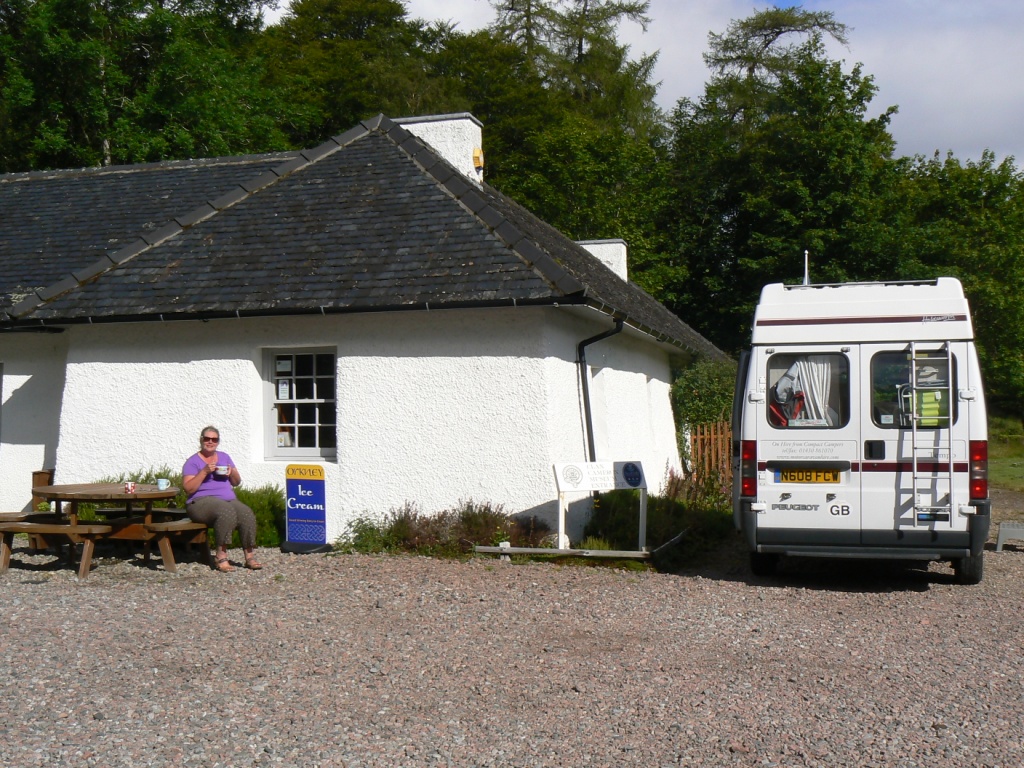 Castles
Scotland is well stocked with a variety of amazing castles. We visited a few and learned about the battles and history connected with them.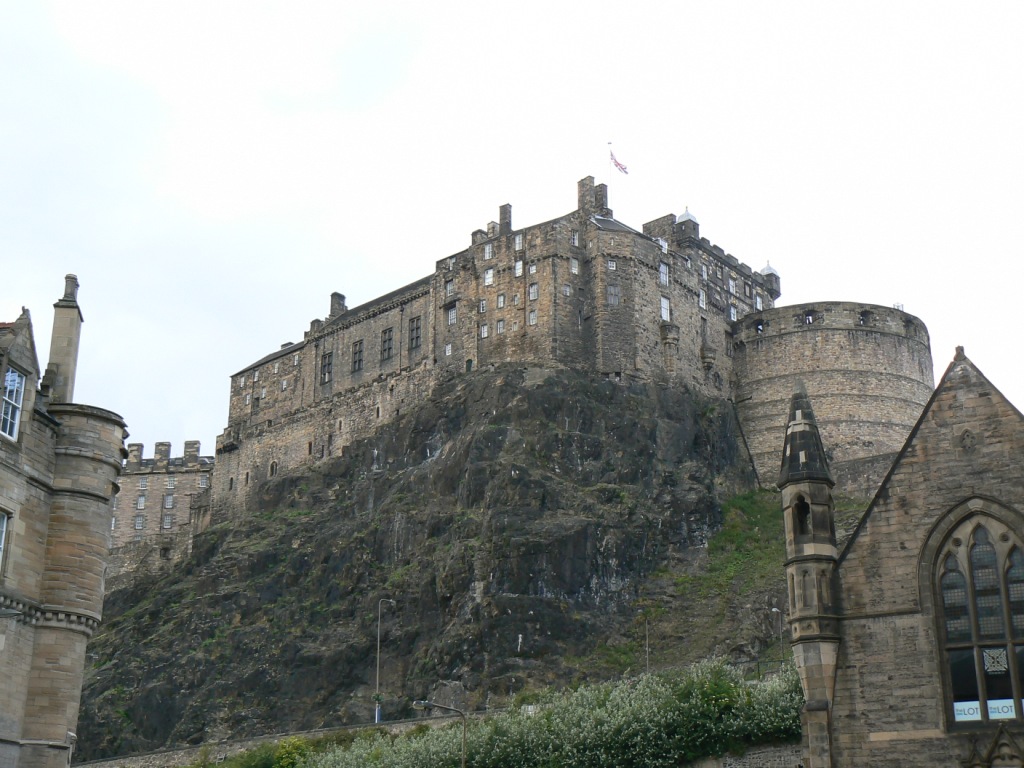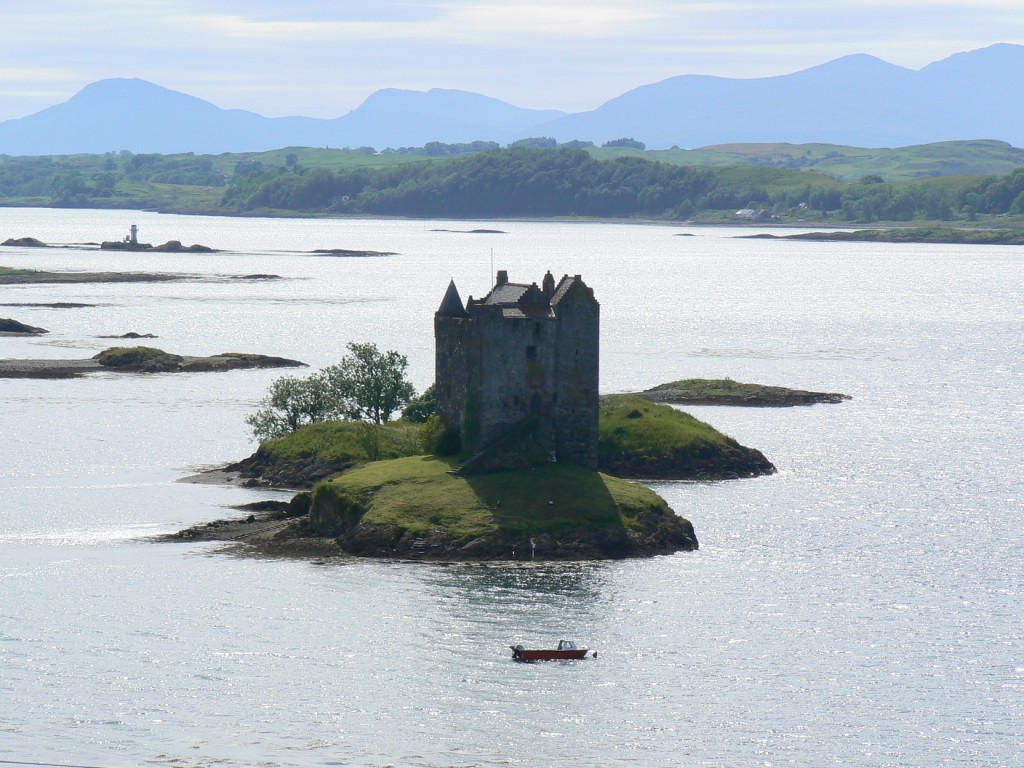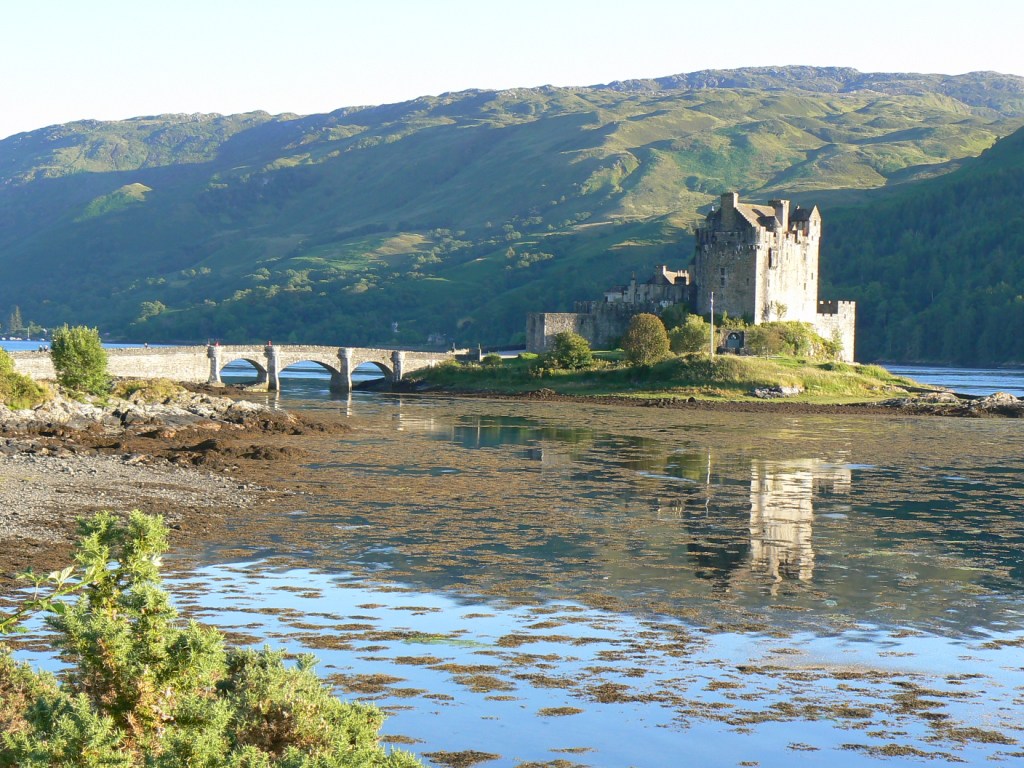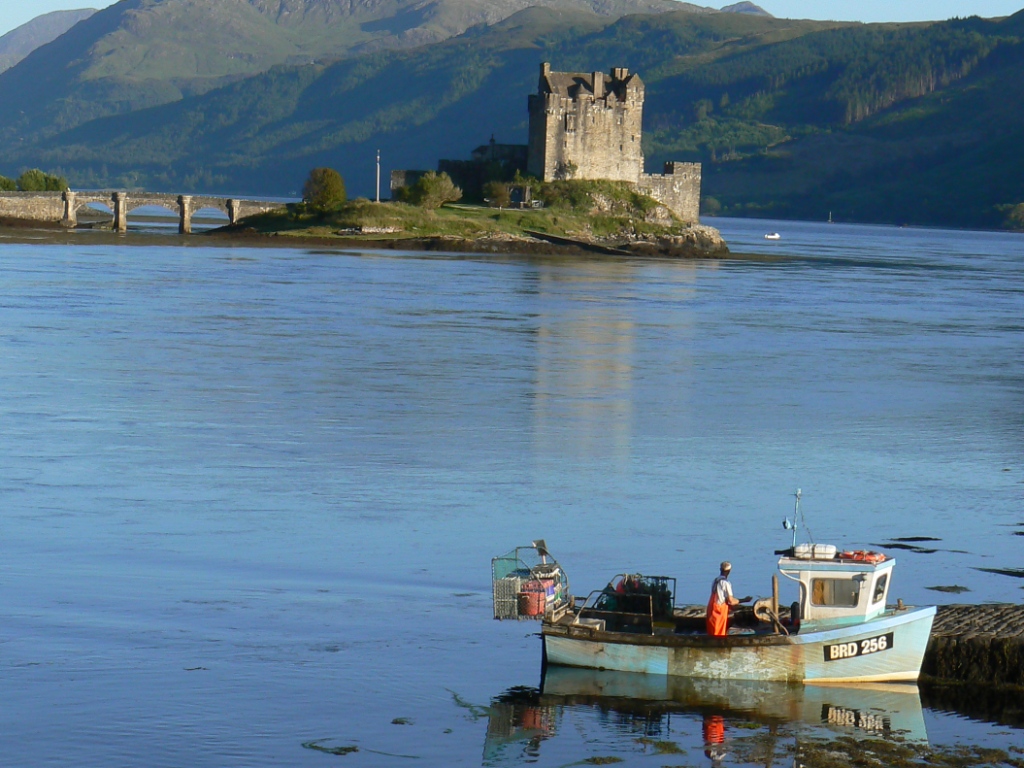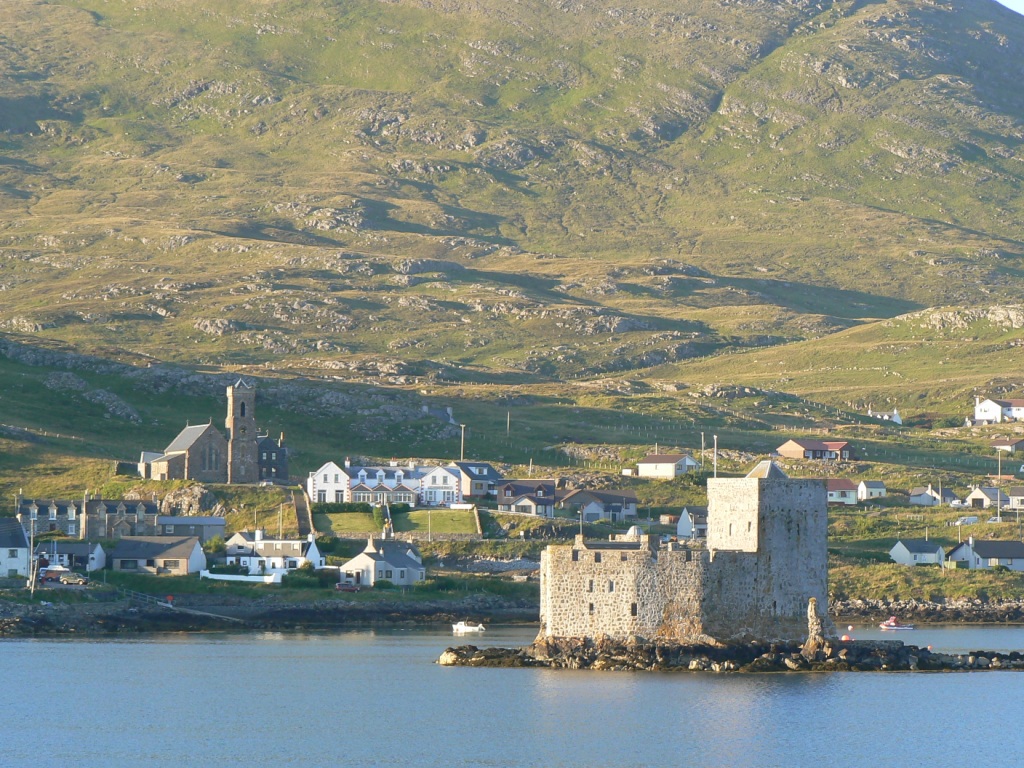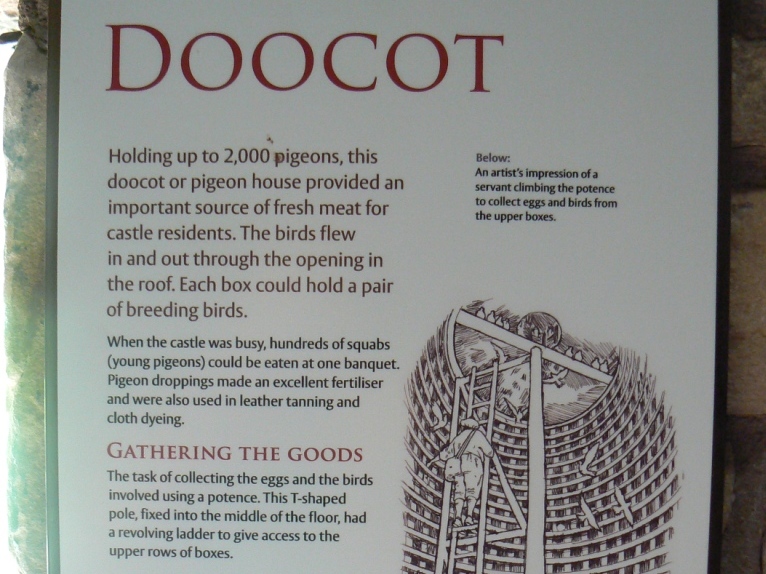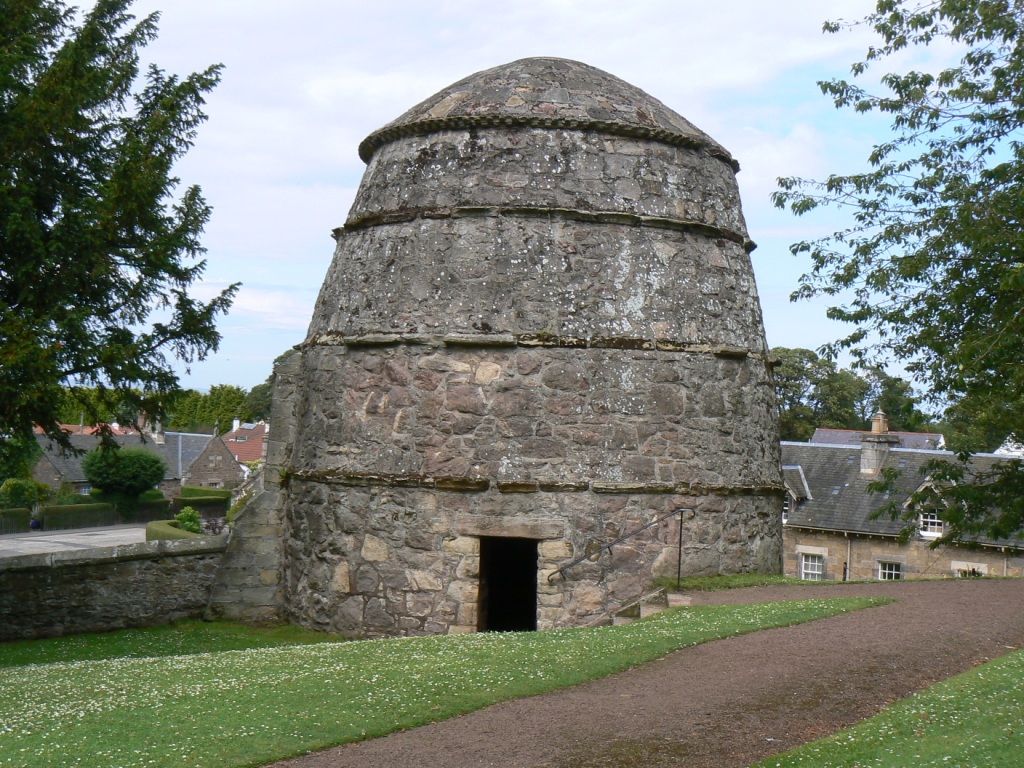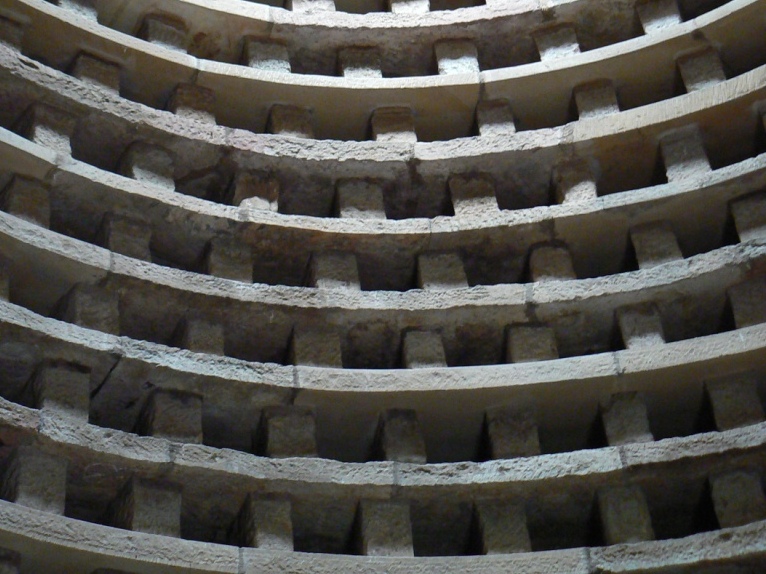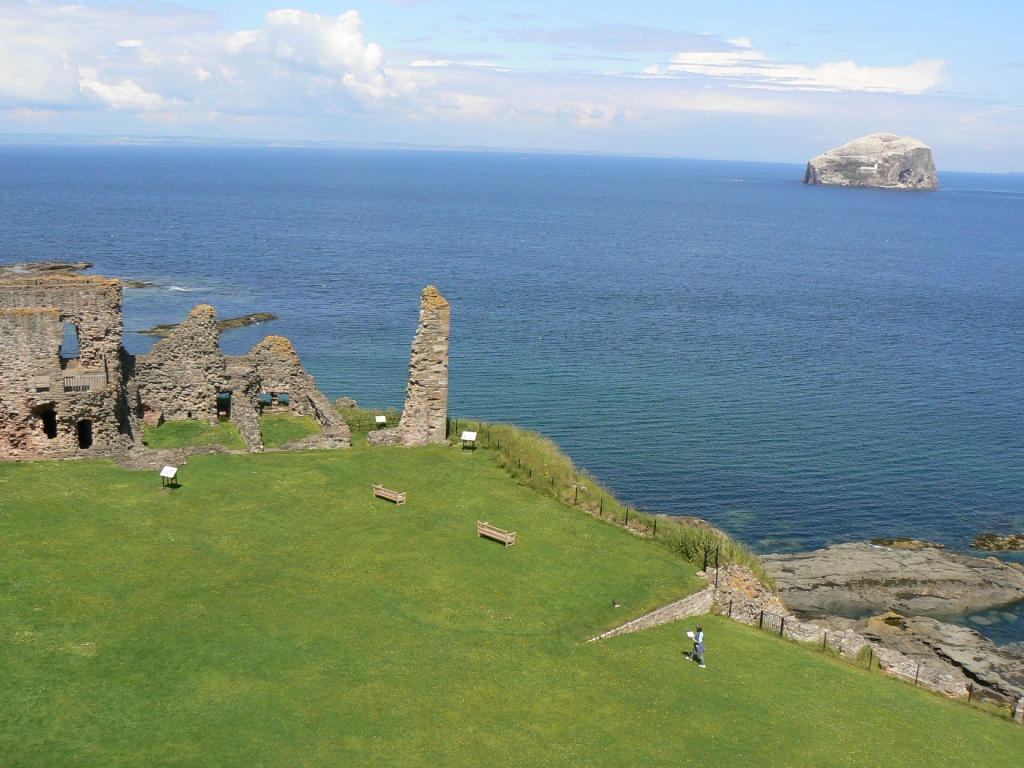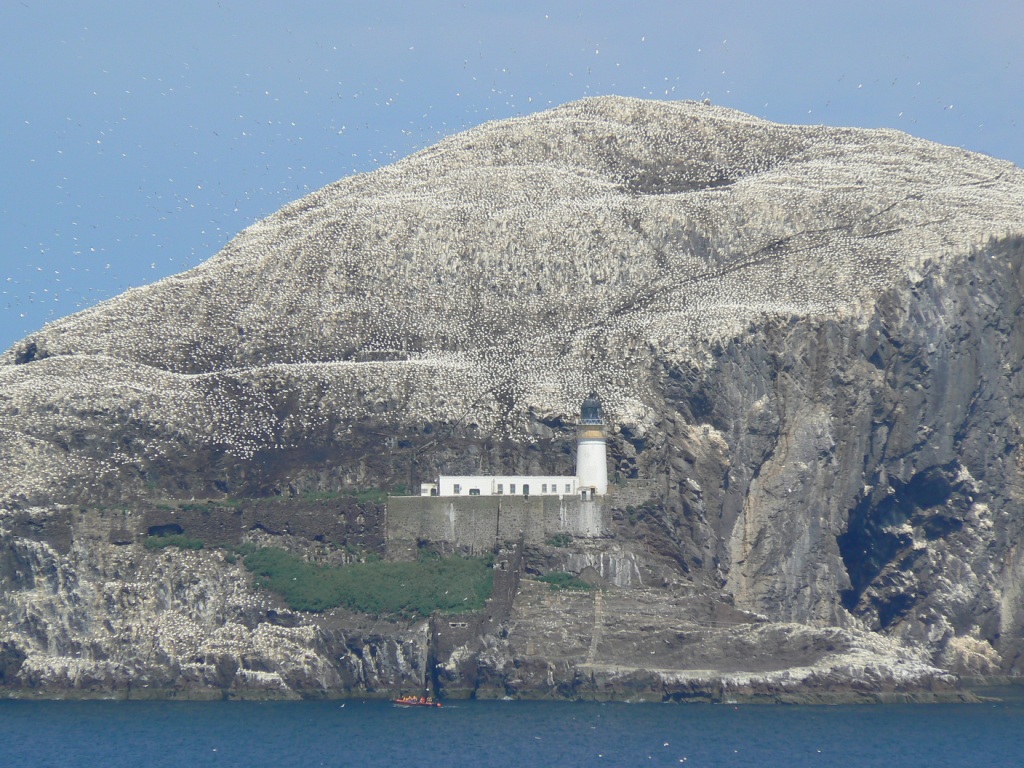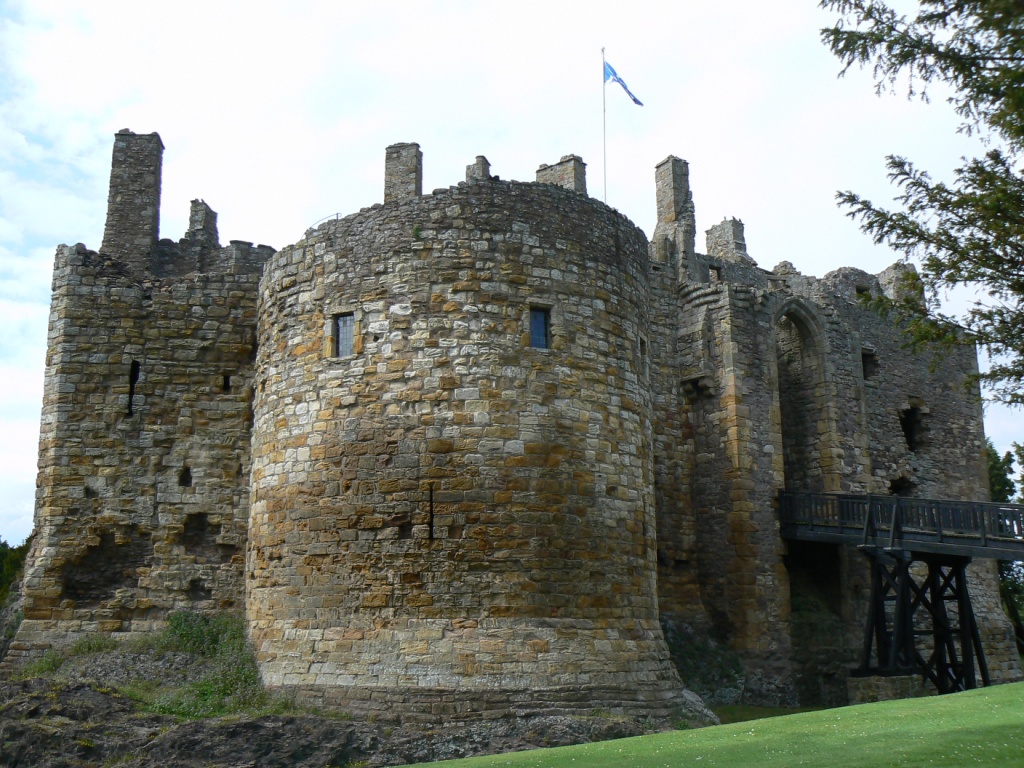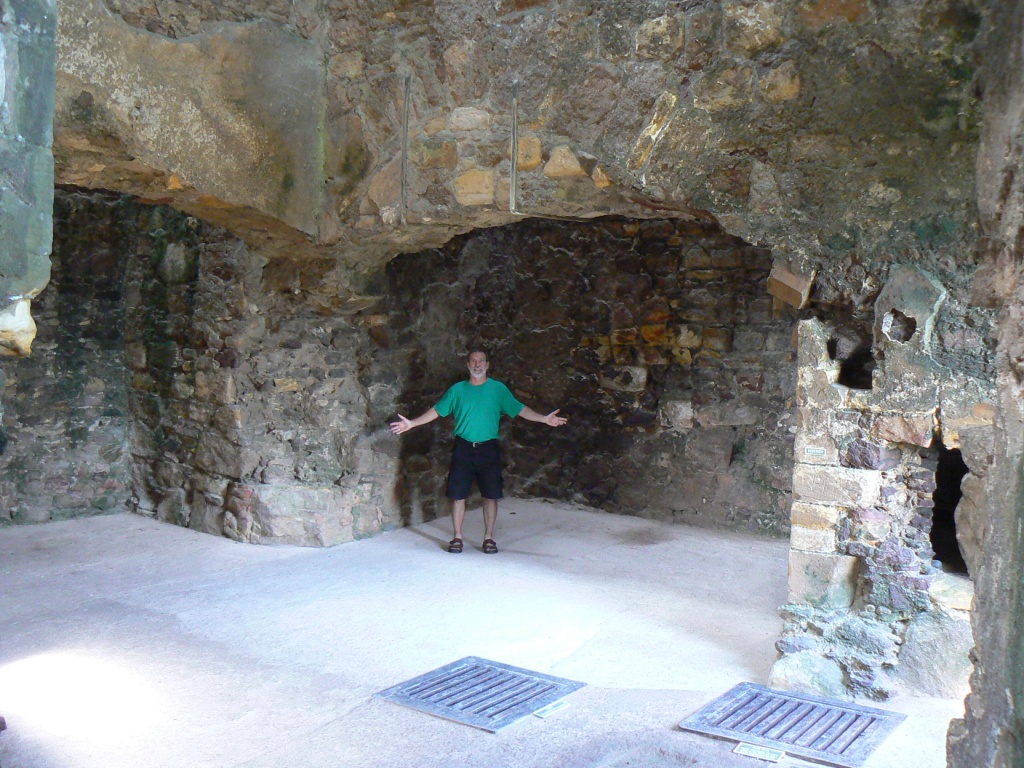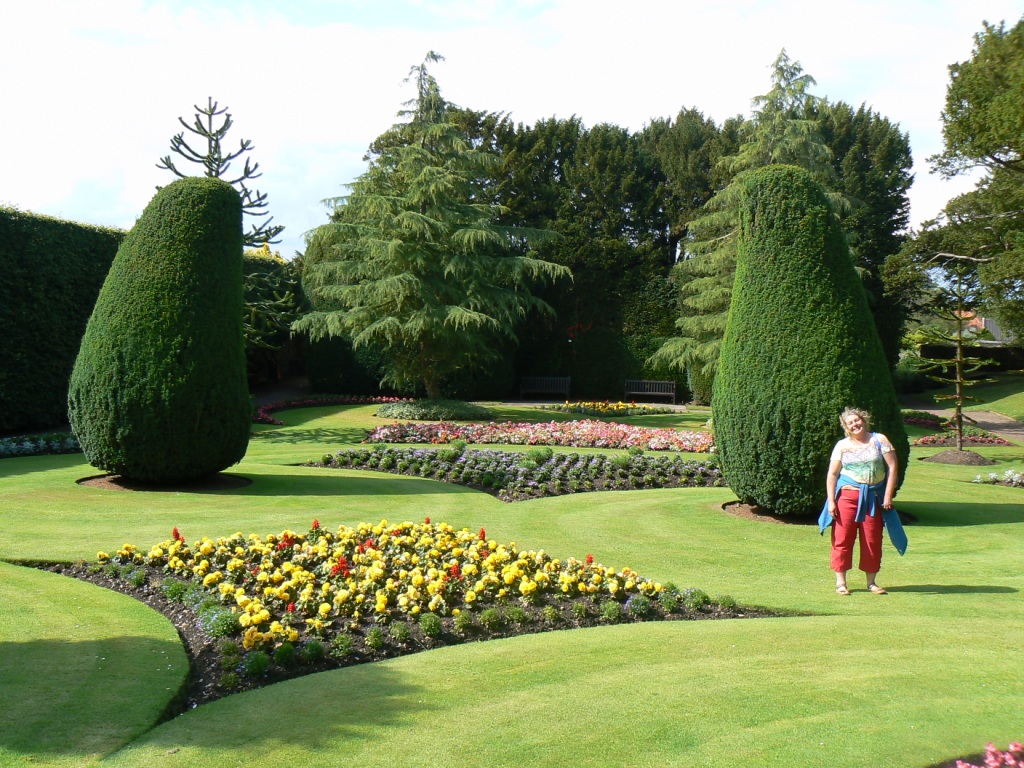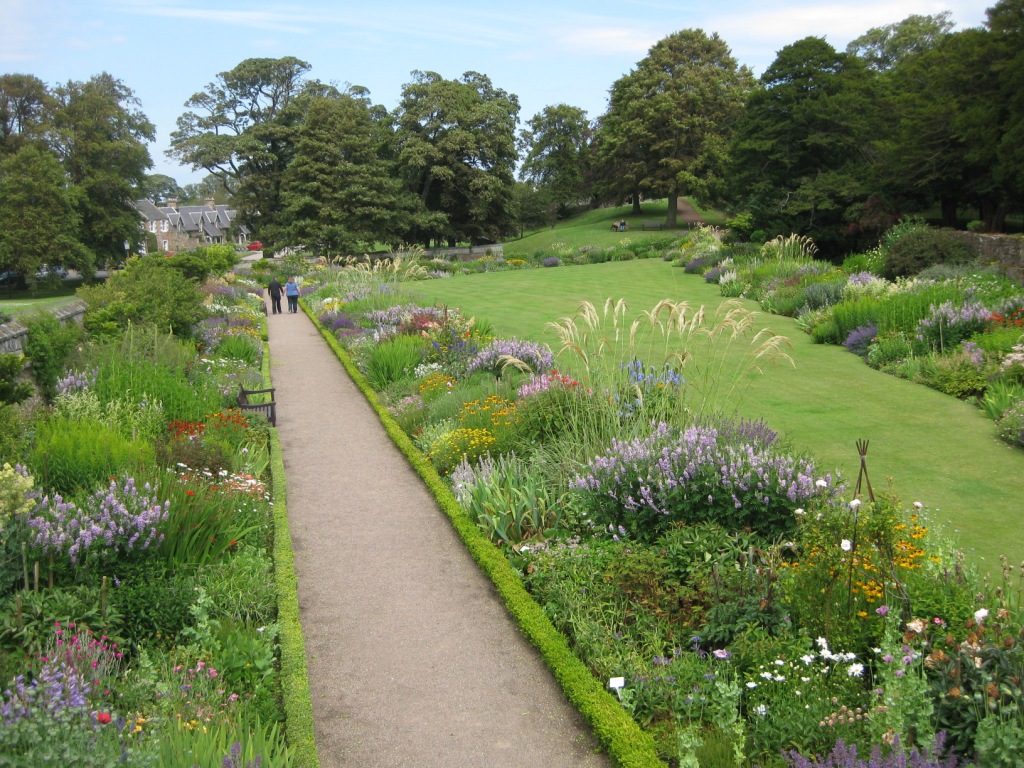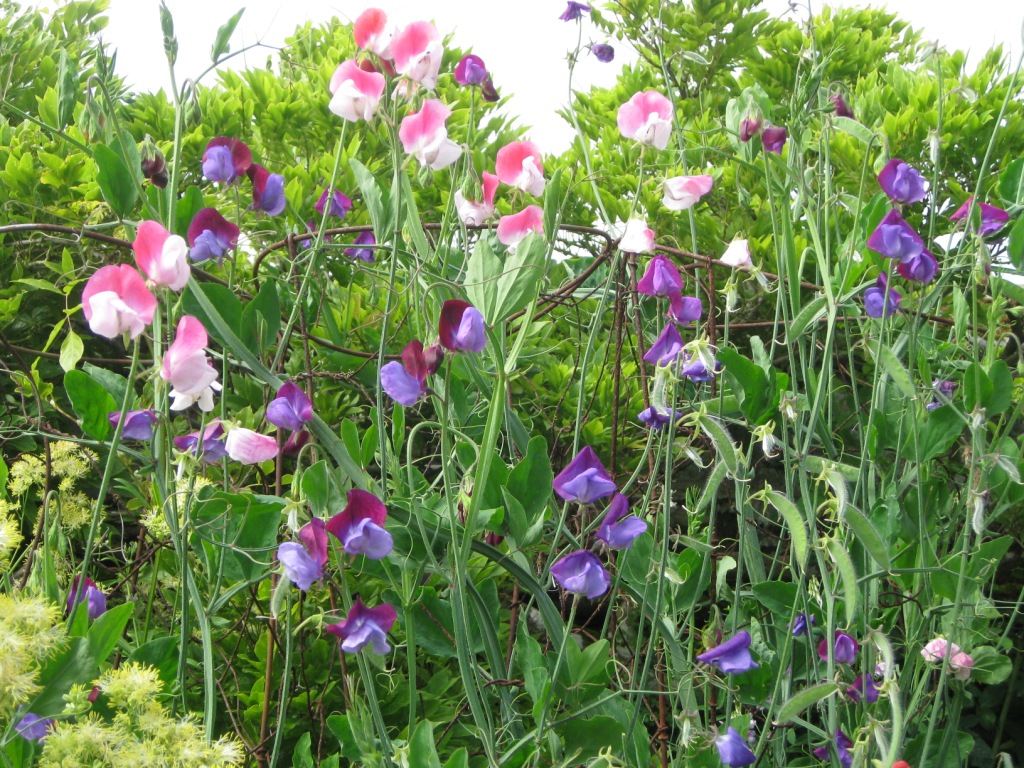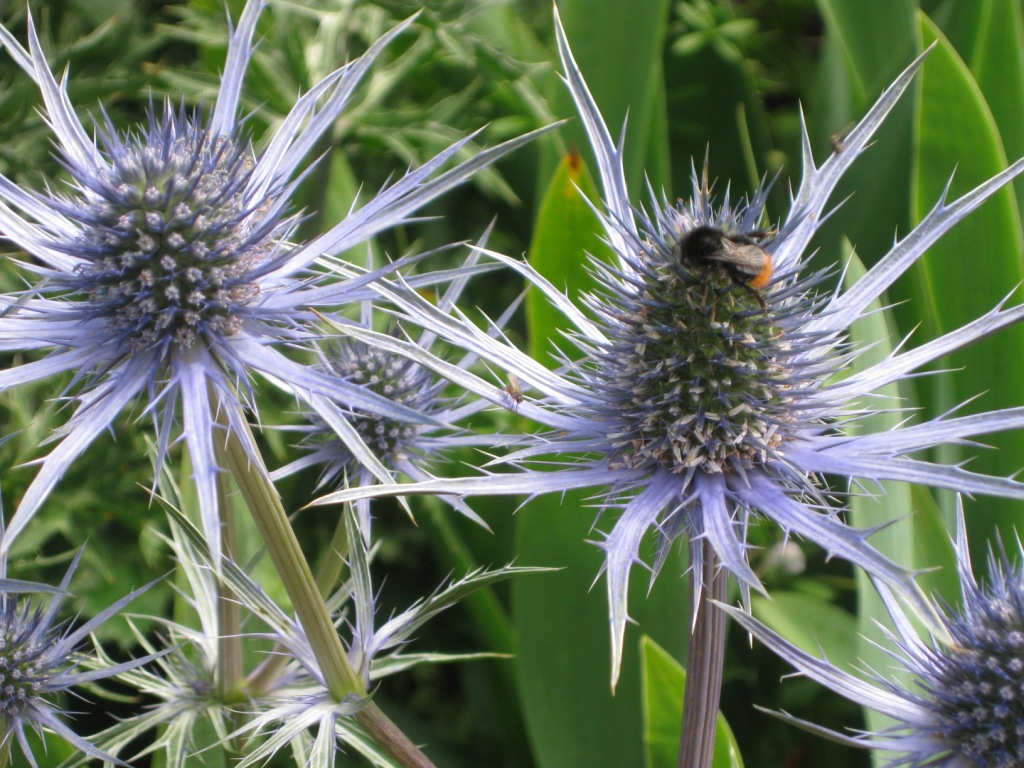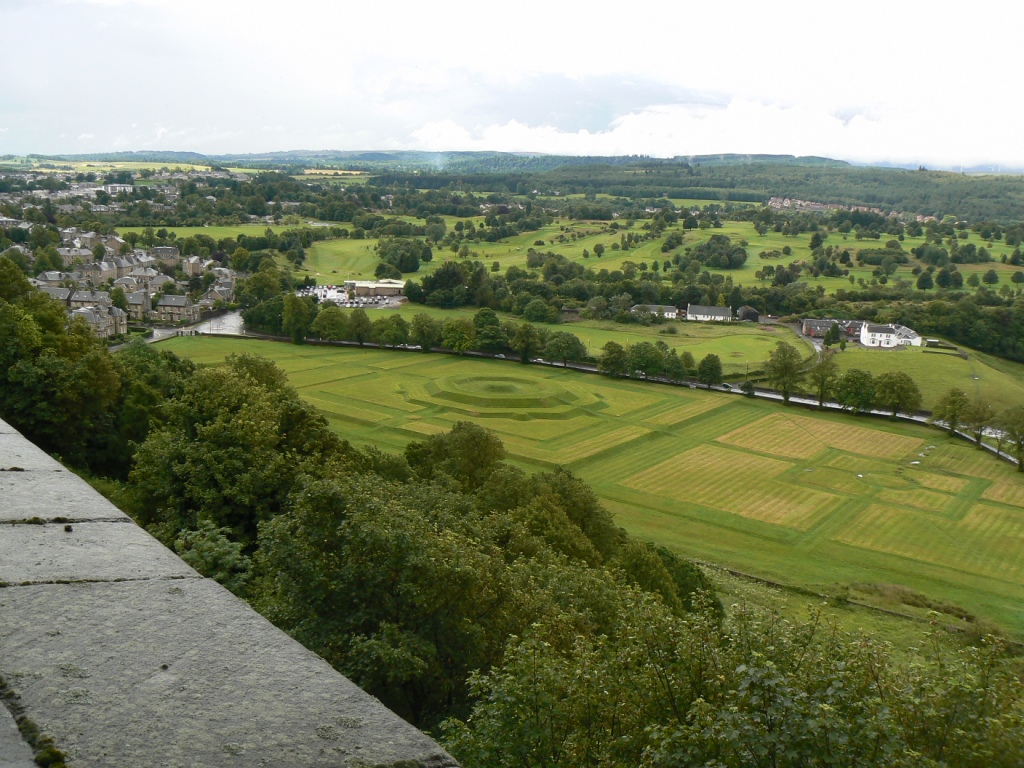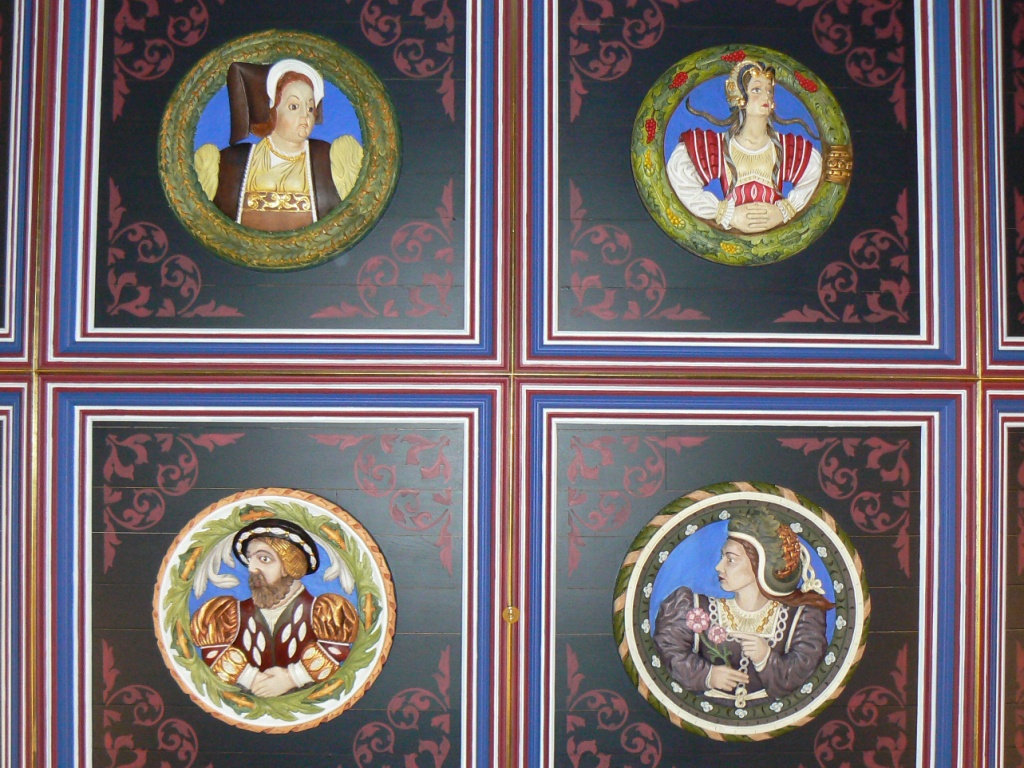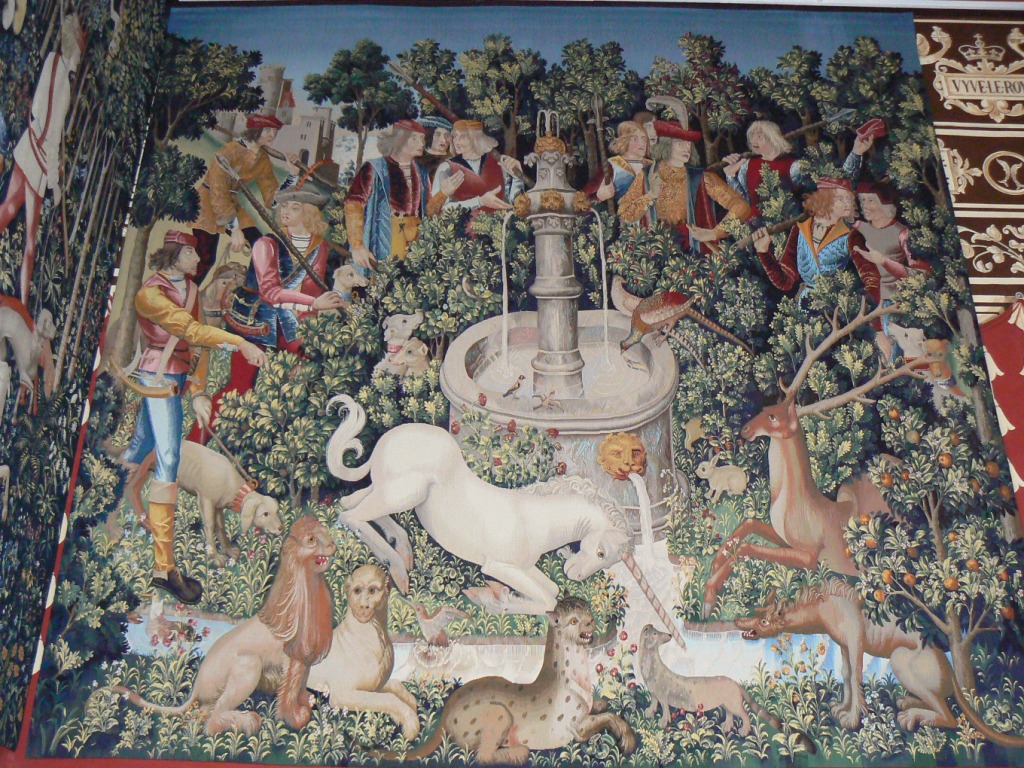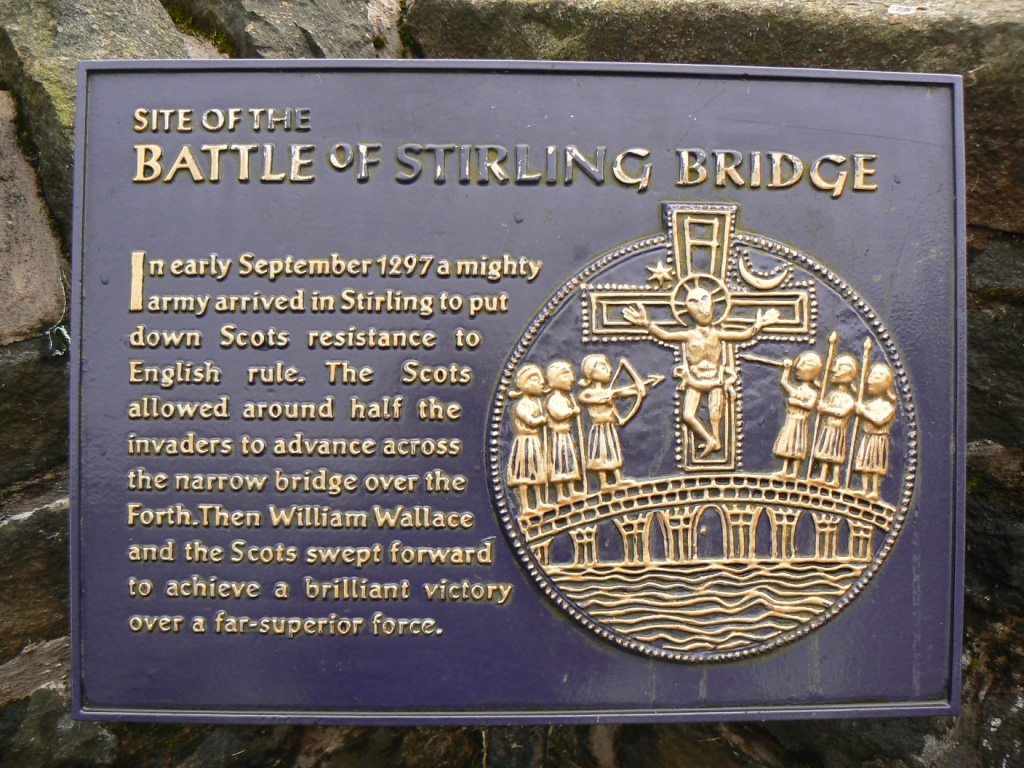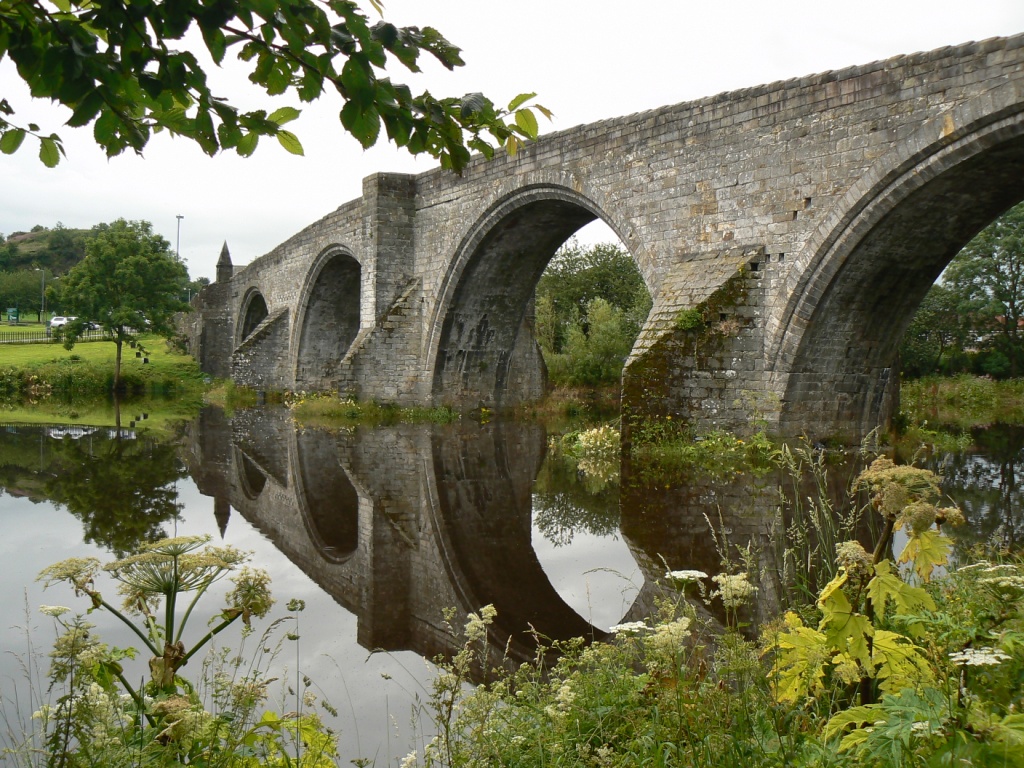 Clan Cameron
We camped overnight at the Clan Cameron museum (Jill Rogers nee Cameron), then spent a fun morning learning clan history and seeing the manor house that is Jill's legacy. In 1745 when Bonnie Prince Charlie came back from France to try to unite Scotland against England the Camerons fought on his side - which turned out to be a mistake. When they lost, all the lands were confiscated and the people evicted as one of the early highland clearances (see: http://en.wikipedia.org/wiki/Highland_Clearances). A later Laird was able to restore some of the lands to Cameron ownership.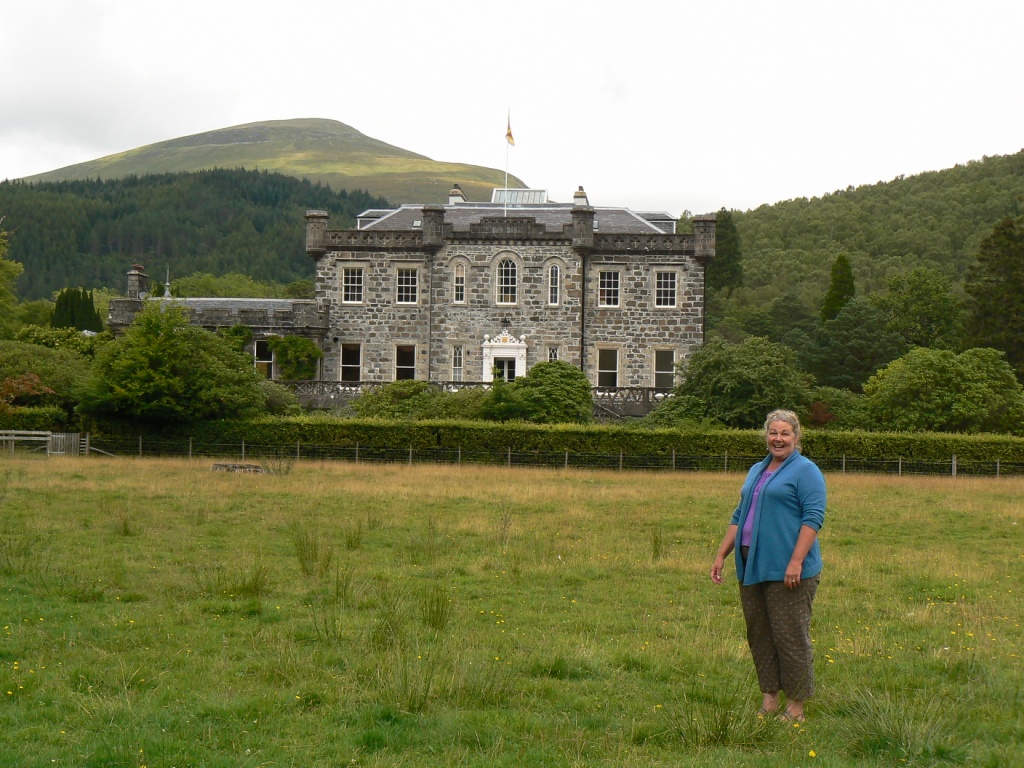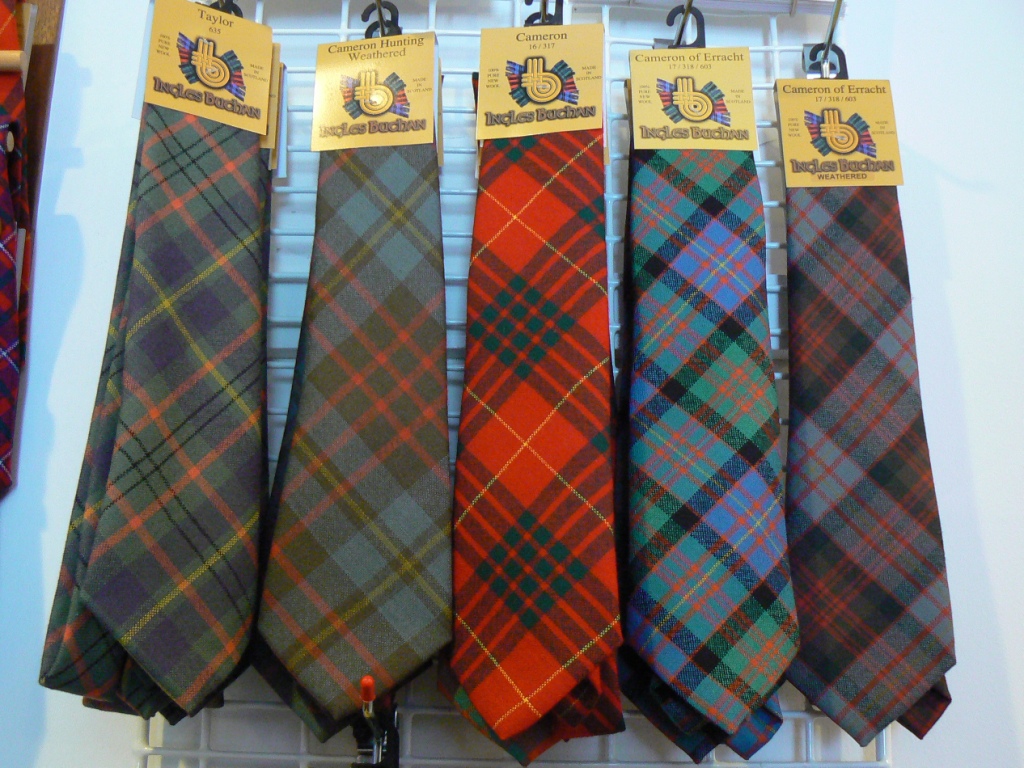 The Water of Life
The word whisky is derived from the Scotish Gaelic: uisge beatha literally the "water of life". Scotland has hundreds of working distilleries. We visited several, mostly on the Isle of Islay. We happened to be there for my birthday, so during the visits, when I would casually mention this fact, I was gifted with several wee drams as birthday presents - notably the Laphroaig 25 year old. Jill did the driving.
The distilleries are along the coast and make use of both the peaty water and the peat to fire the kilns to install that distinctive Islay taste.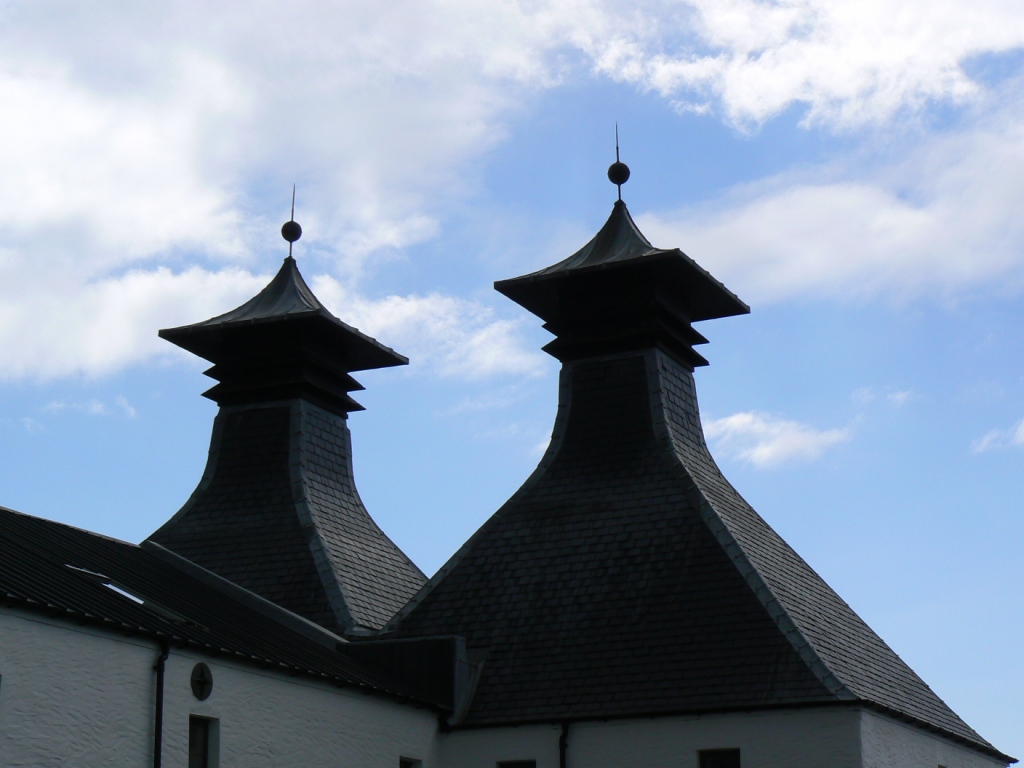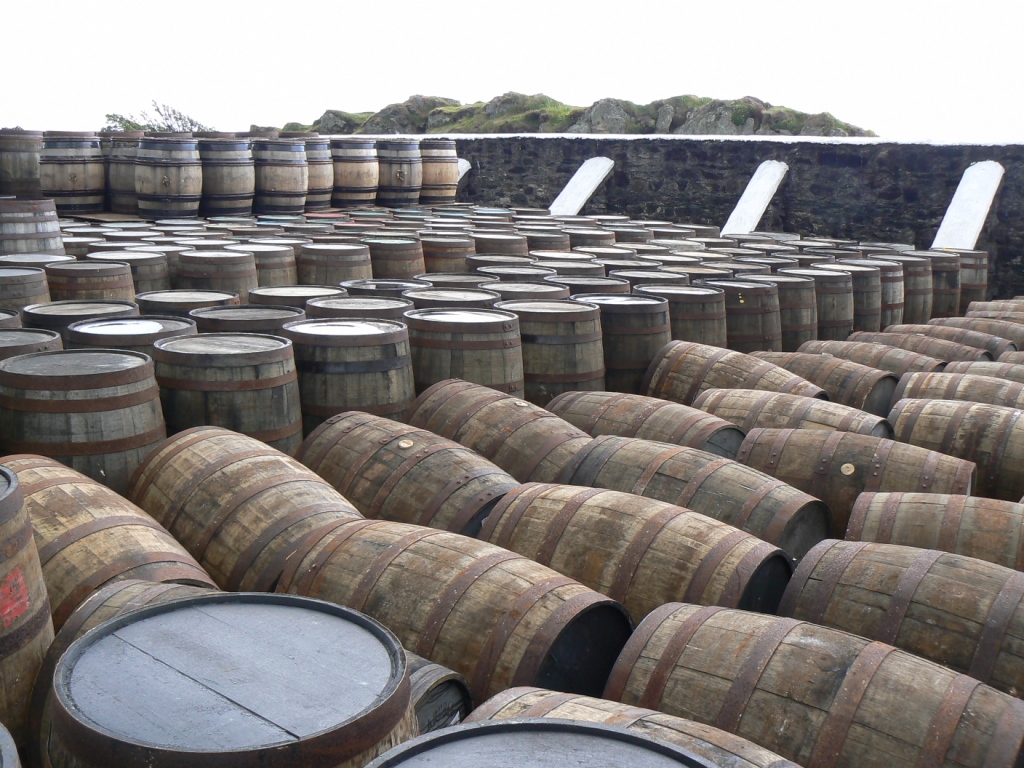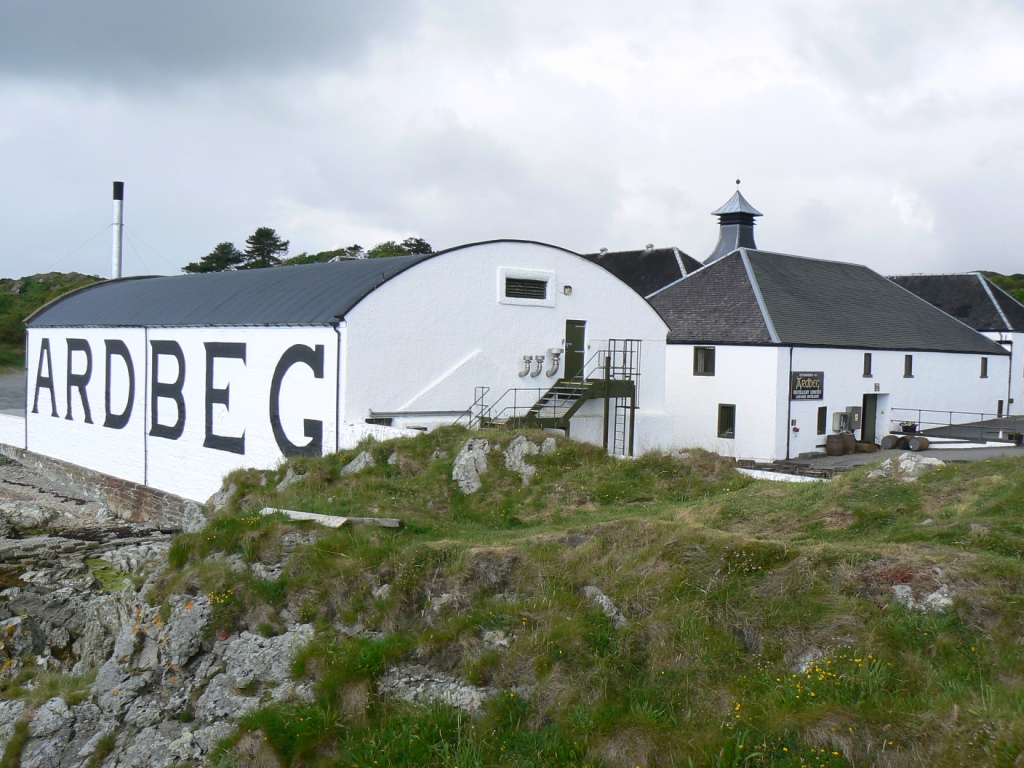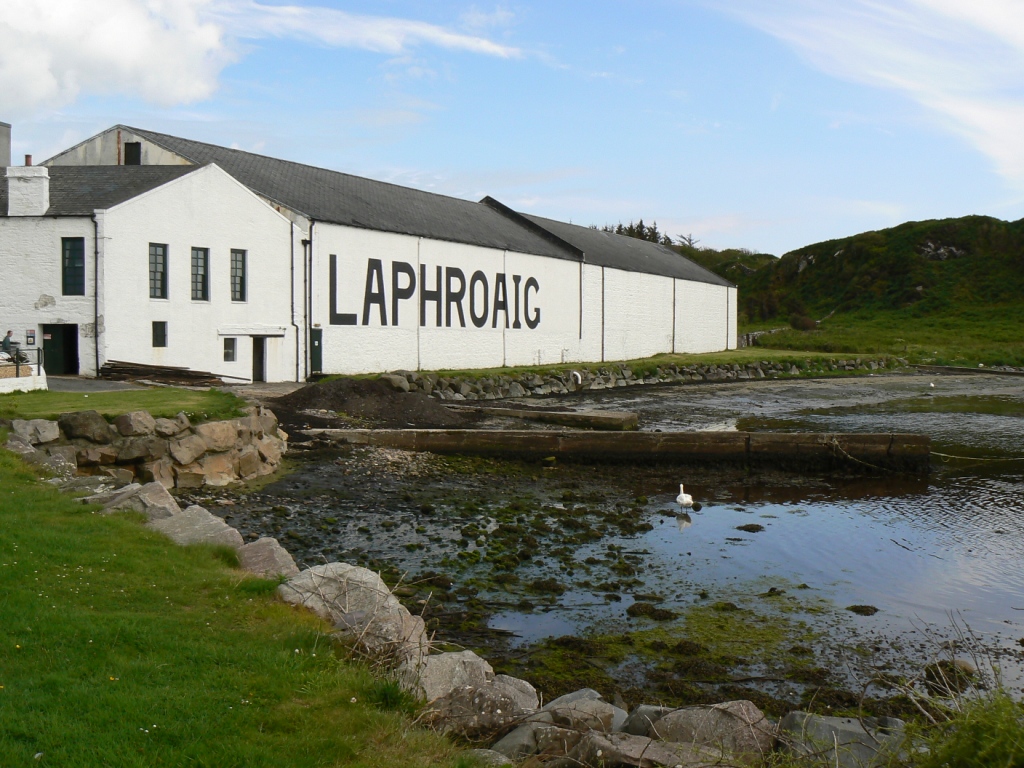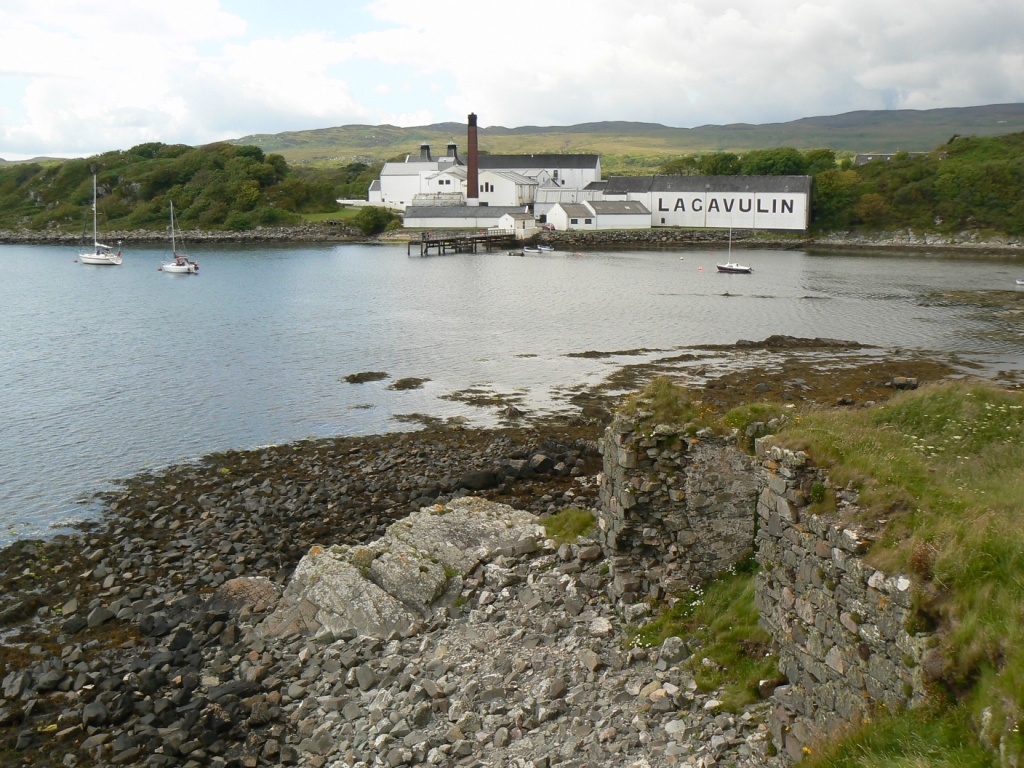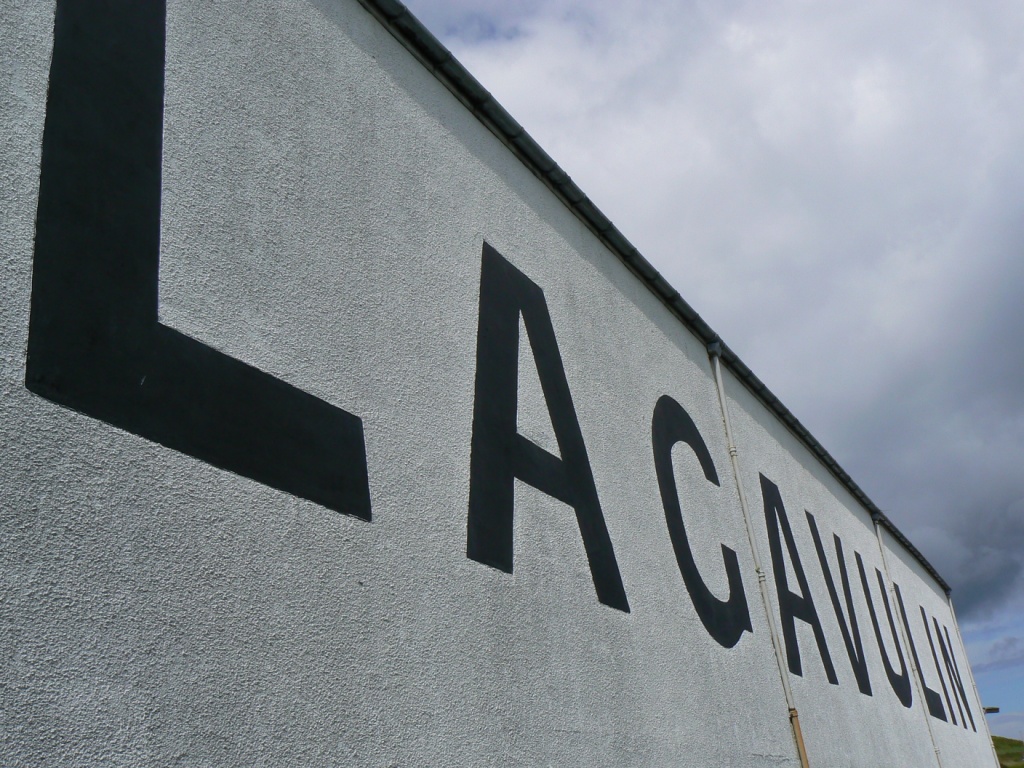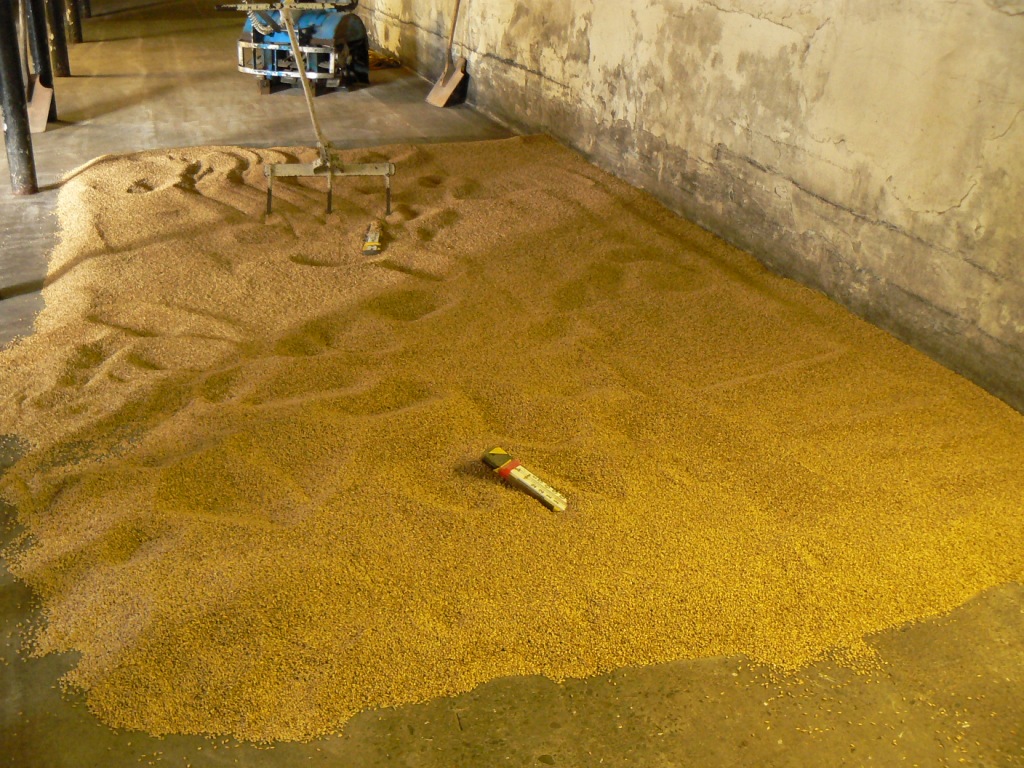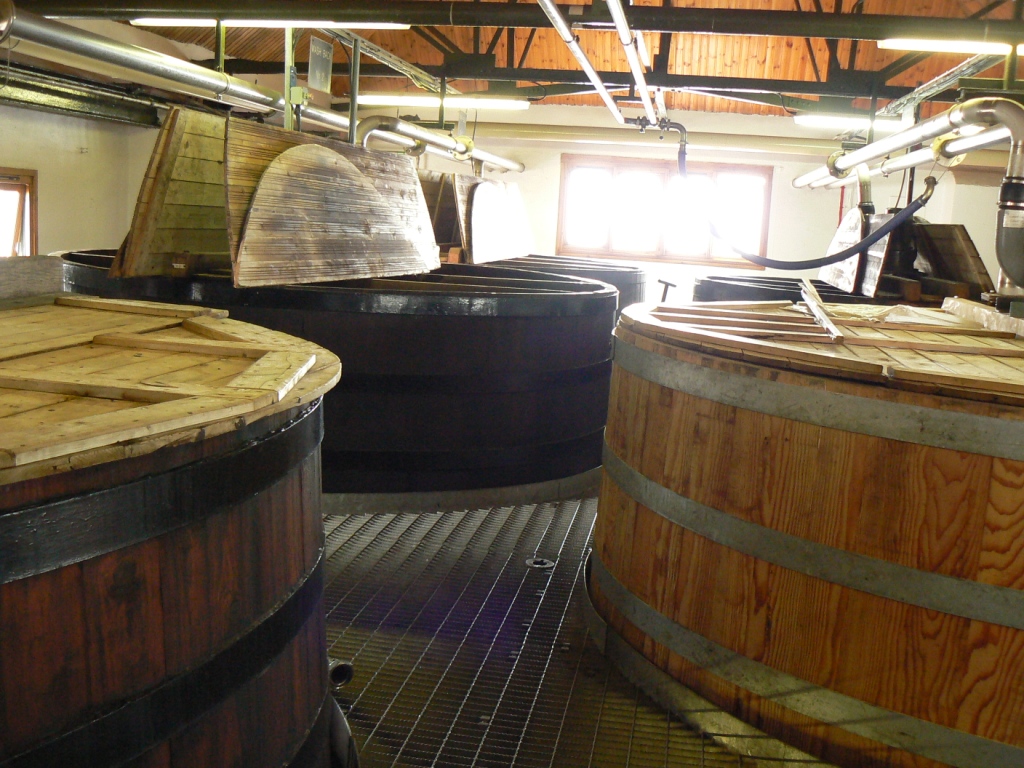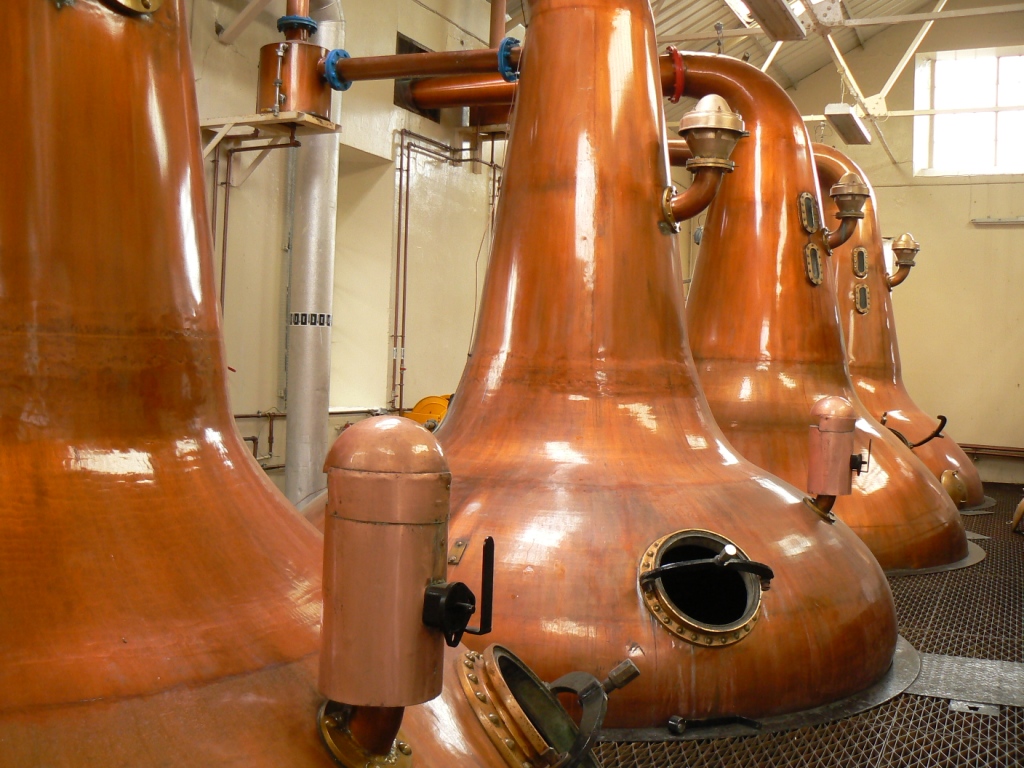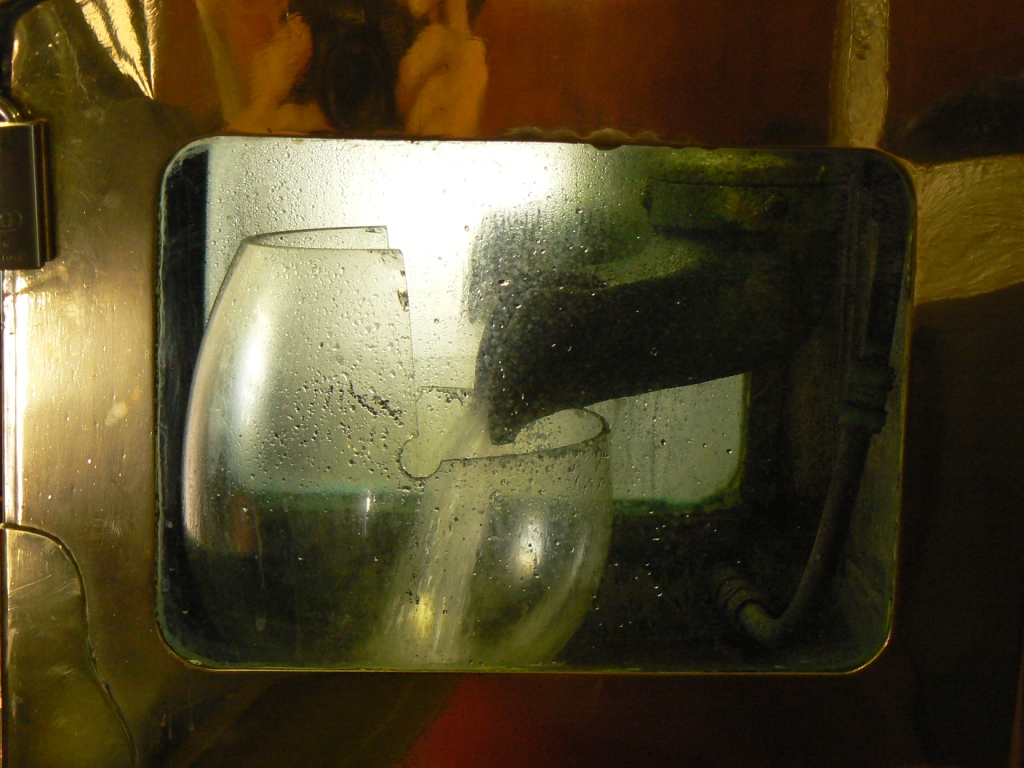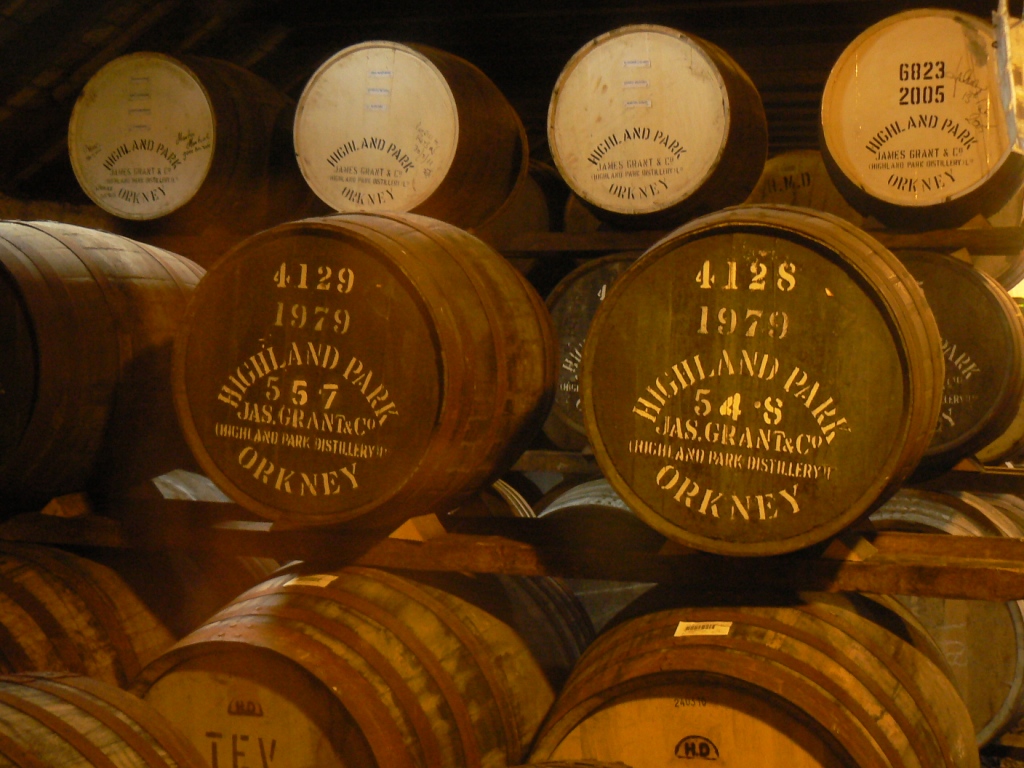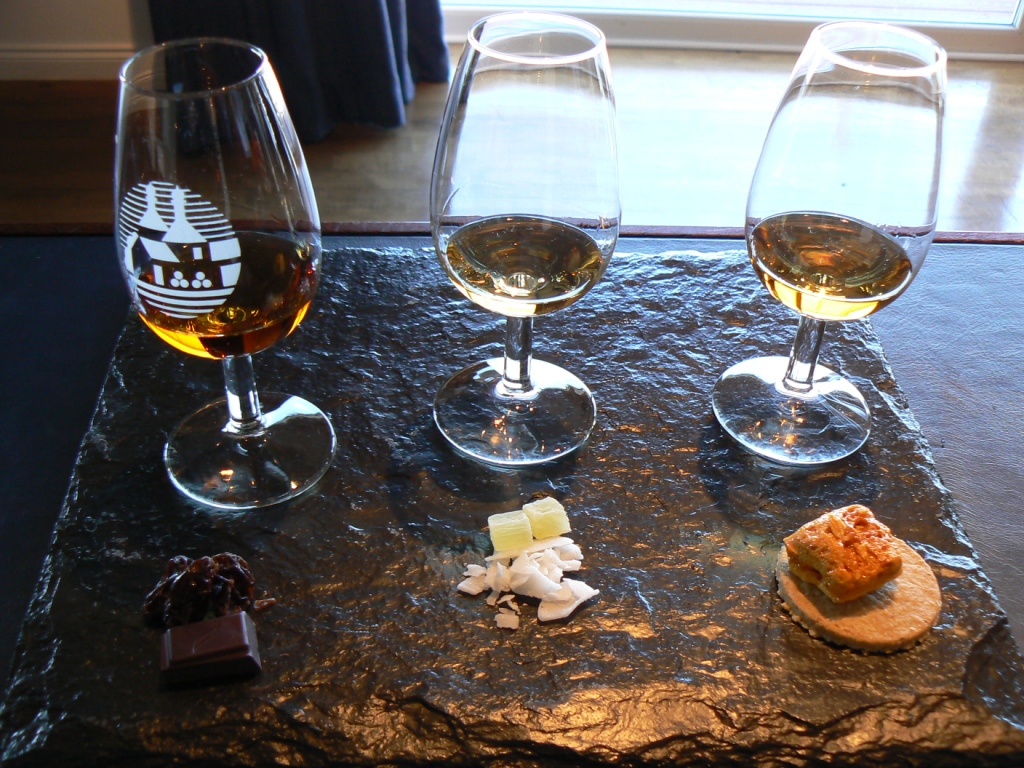 Neolithic history
Scotland has many historic sites dating from as early as 3000 B.C. It seems crazy to think of people having the whole of the underpopulated earth to choose from and heading for the coldest and windiest part. But, apparently it was 5 degrees or so warmer then, and they were following the animals as the ice sheets retreated.
Some of these sites are stone circles. We visited several. They are interesting, but one struggles to understand the hows and whys of their building, and there is always the sneaking suspicion that some farmer some time ago just decided to set up a few stones to attract the tourists. Notwithstanding that, there is a fascination about standing amidst the artifacts from this ancient age and trying to put yourself there and then.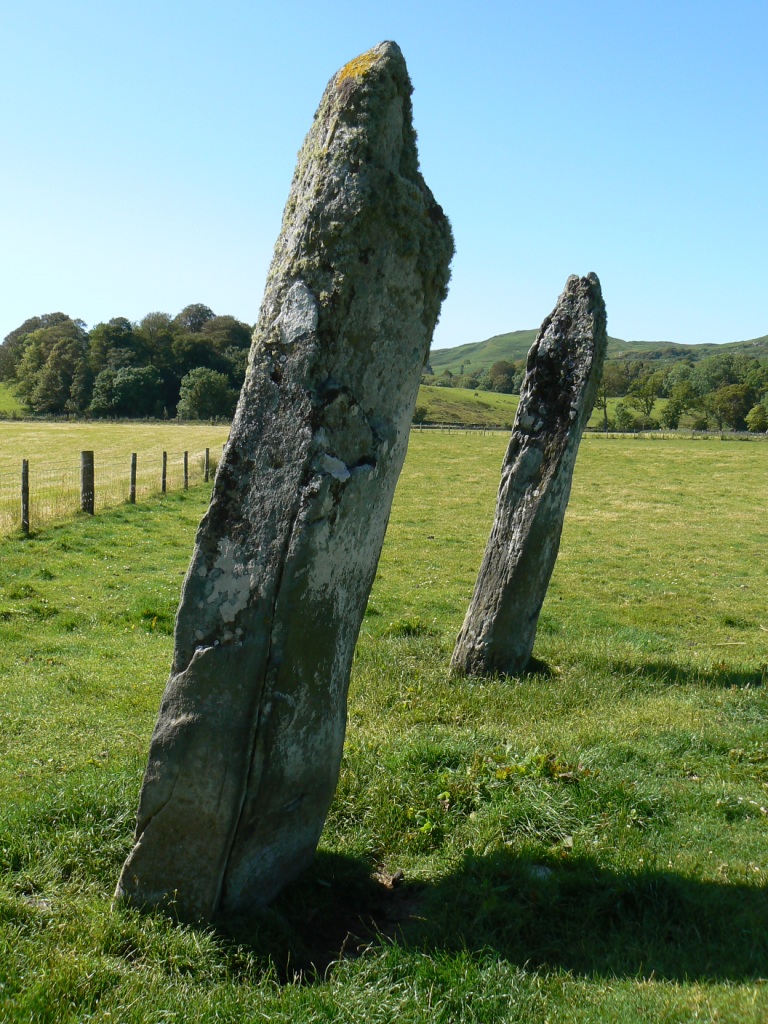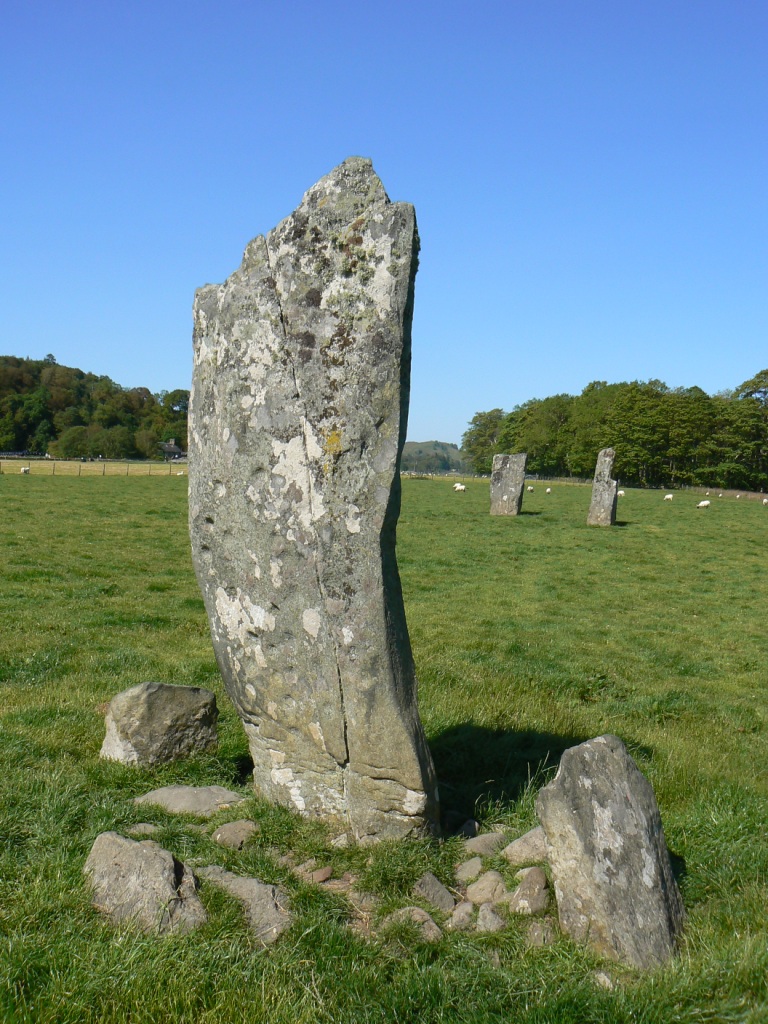 The Callanish stone circle on the Isle of Lewis in the Outer Hebrides is among the largest and most complete in the UK. We parked Tempo nearby and had the place to ourselves in the evening.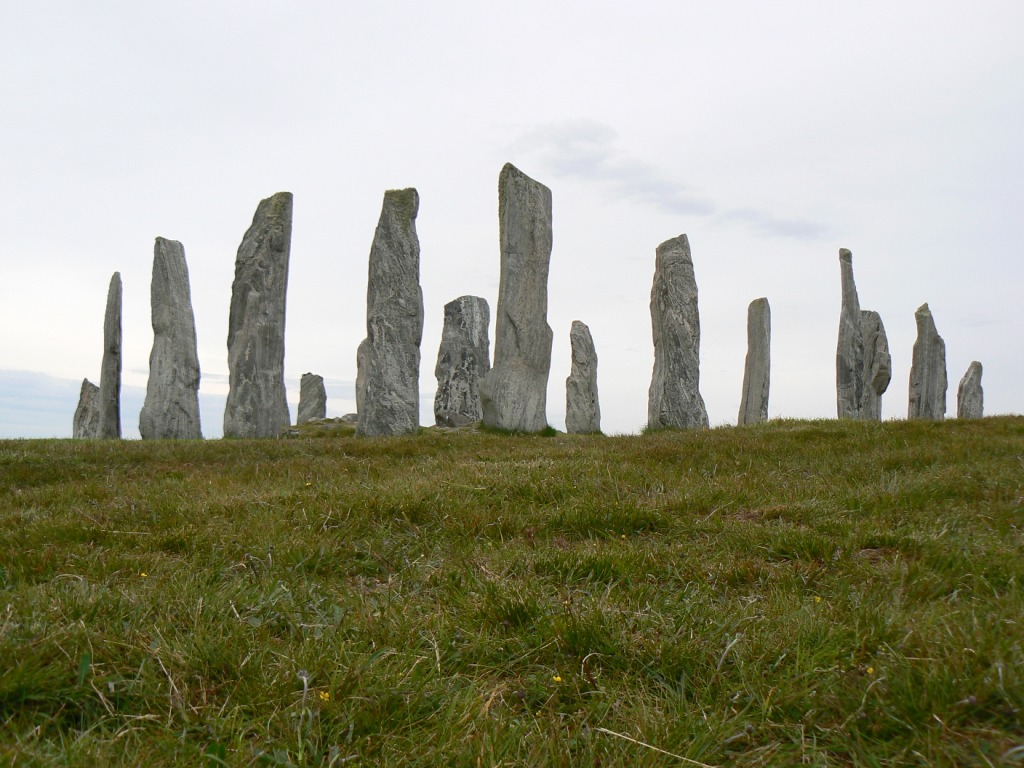 The Orkney Islands have the largest collection of sites, many grouped together on the island that the Orkadians call Mainland. Perhaps the most remarkable is a the very well preserved village of Skara Brae which was exposed from under a sand dune in a huge storm in the late 1800s (see: http://www.orkneyjar.com/history/skarabrae/). It has several separate dwellings and workshops. the houses have stone furniture, including beds that would have been packed with hay and skins, display cases for pottery and other treasures, and even stone pools next to the firepit to store shellfish in lieu of refrigeration.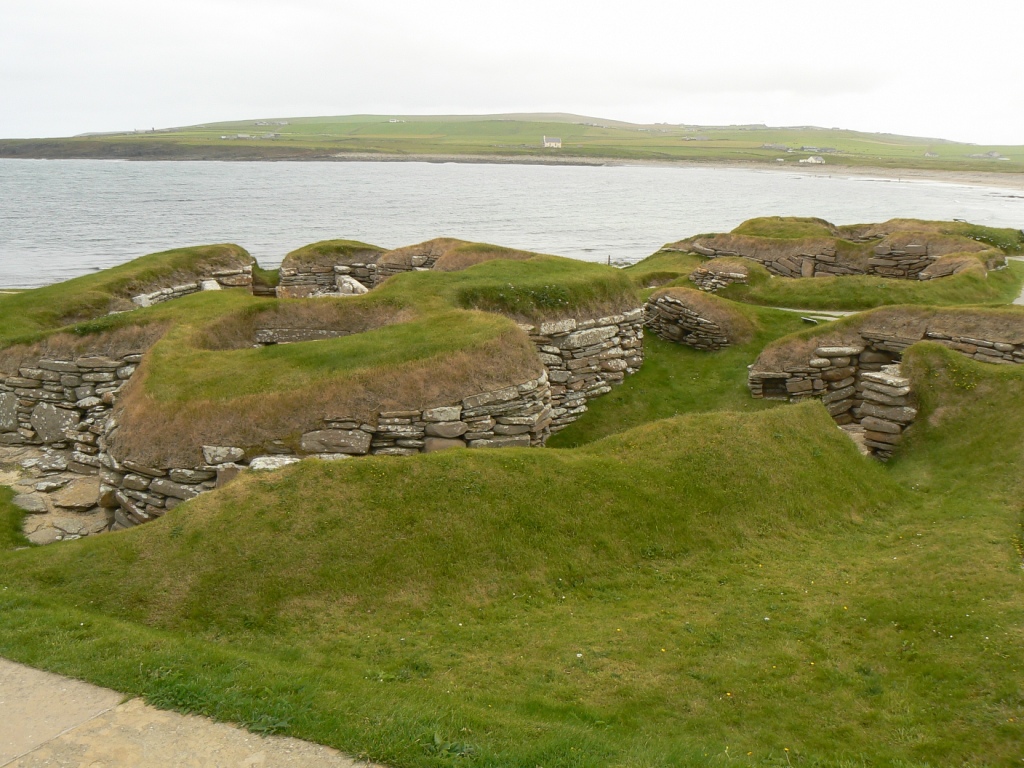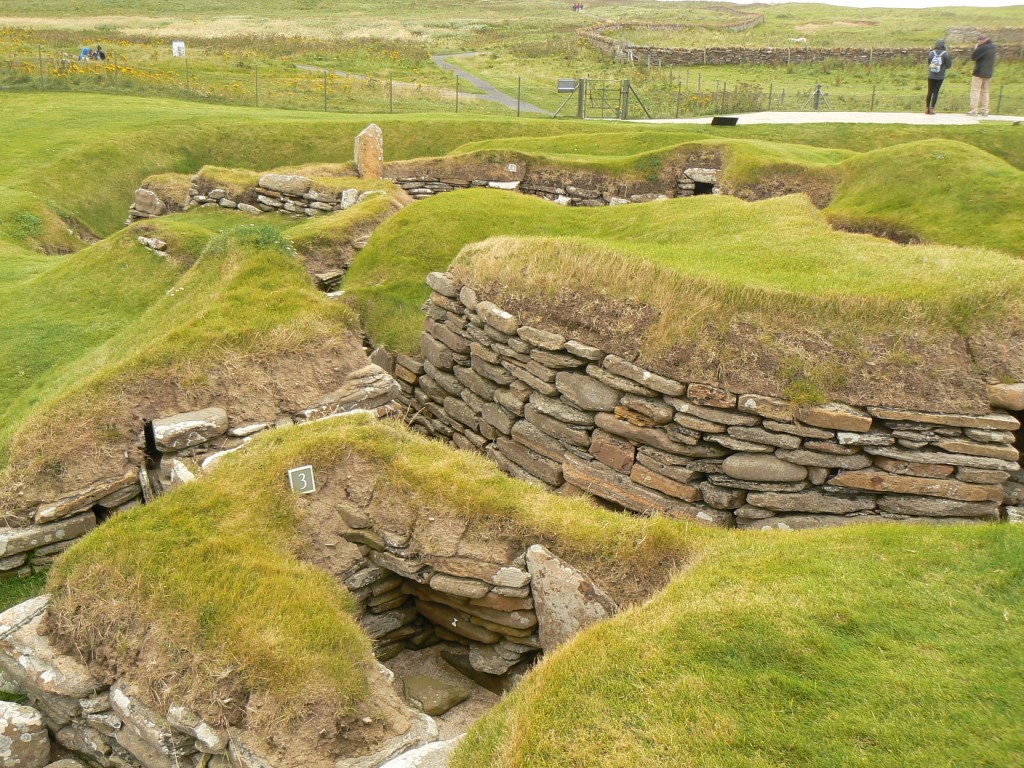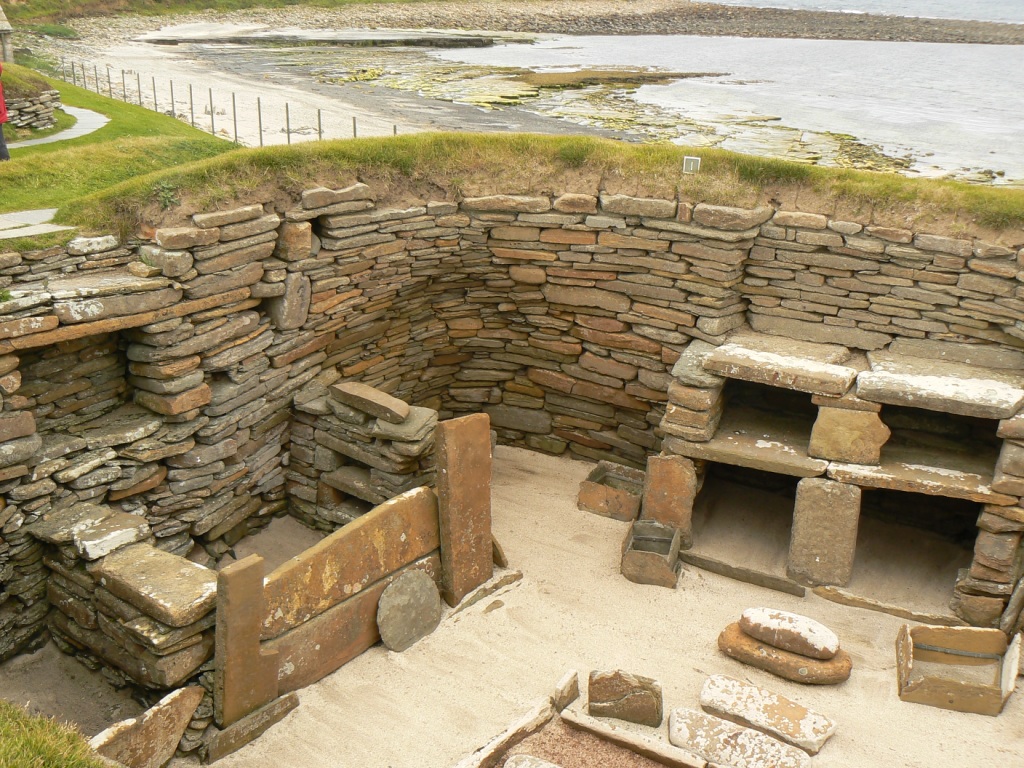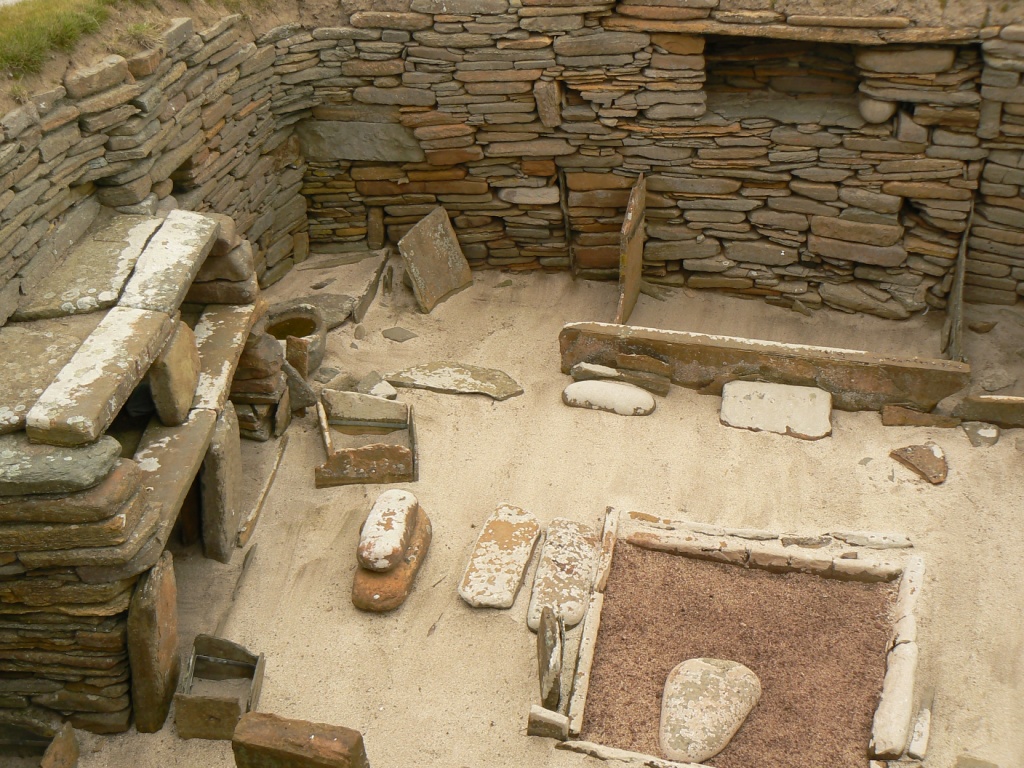 Just down the road are 2 stone circles (Stenness and Brogdar) with an archeological dig in progress between them.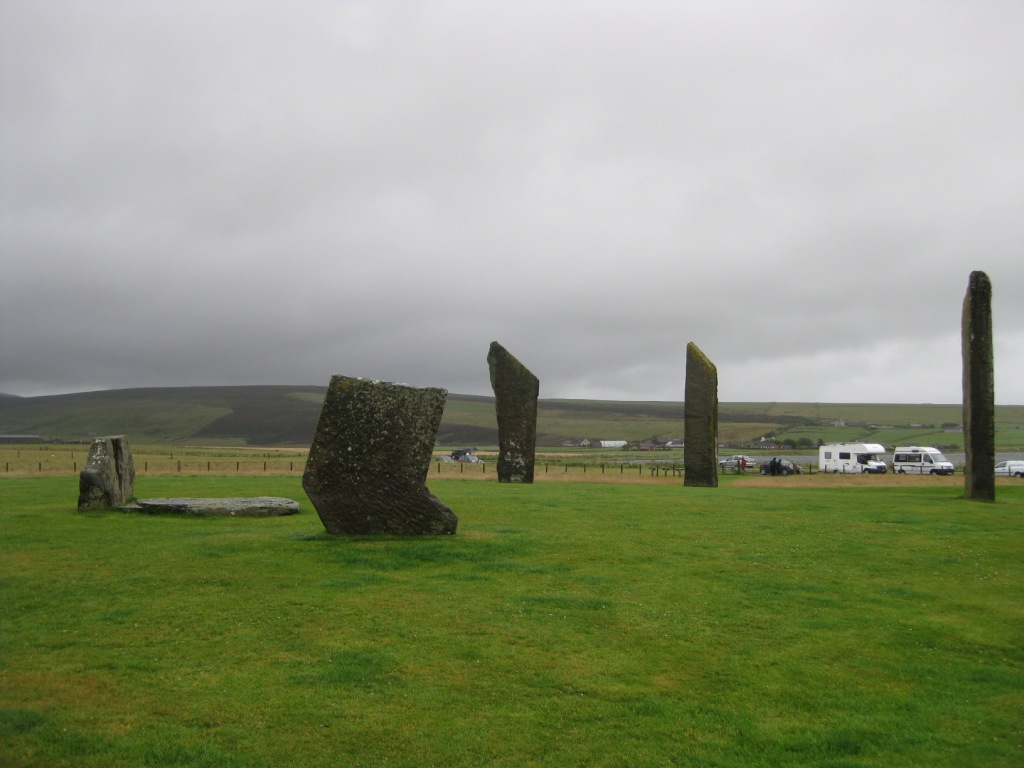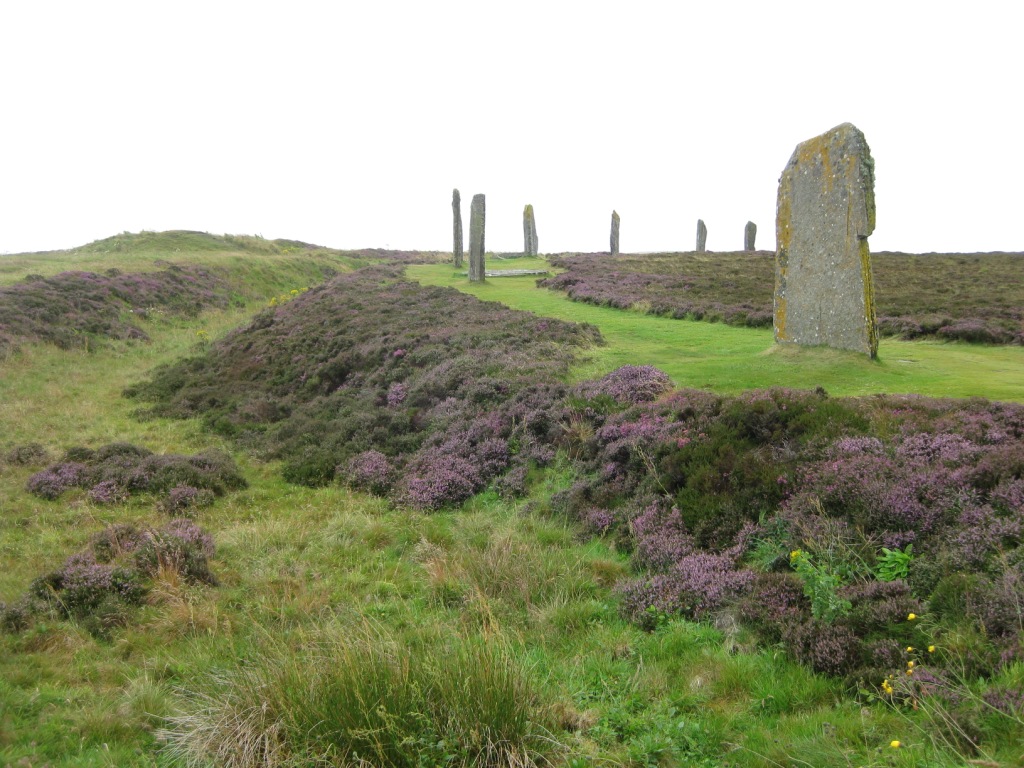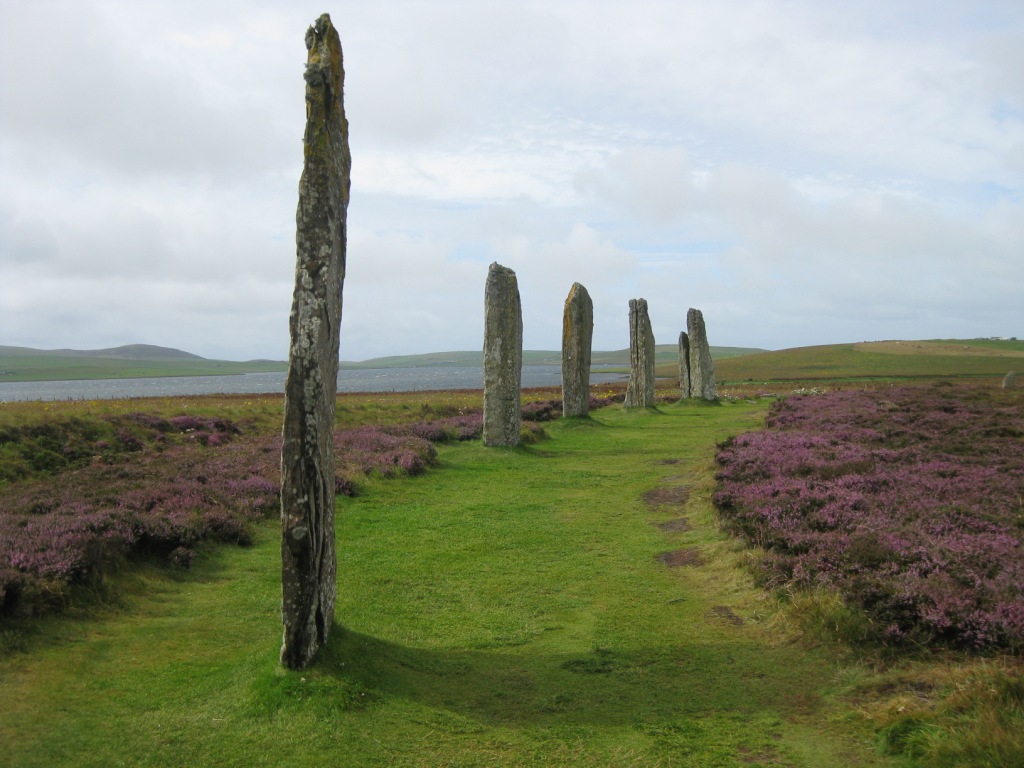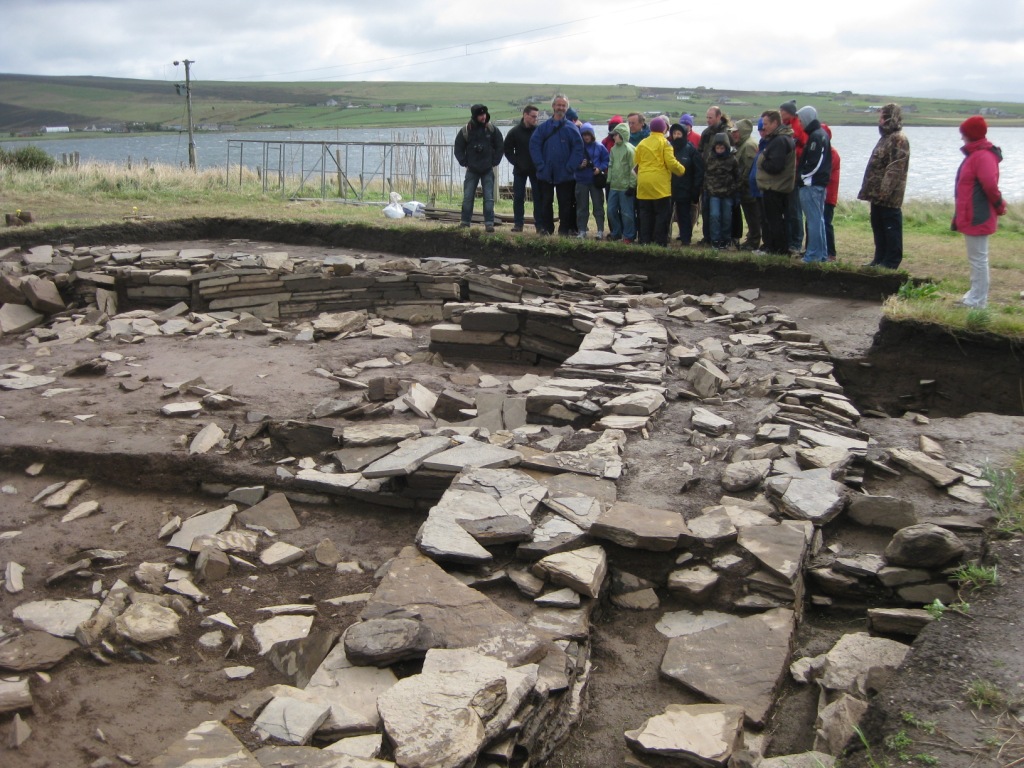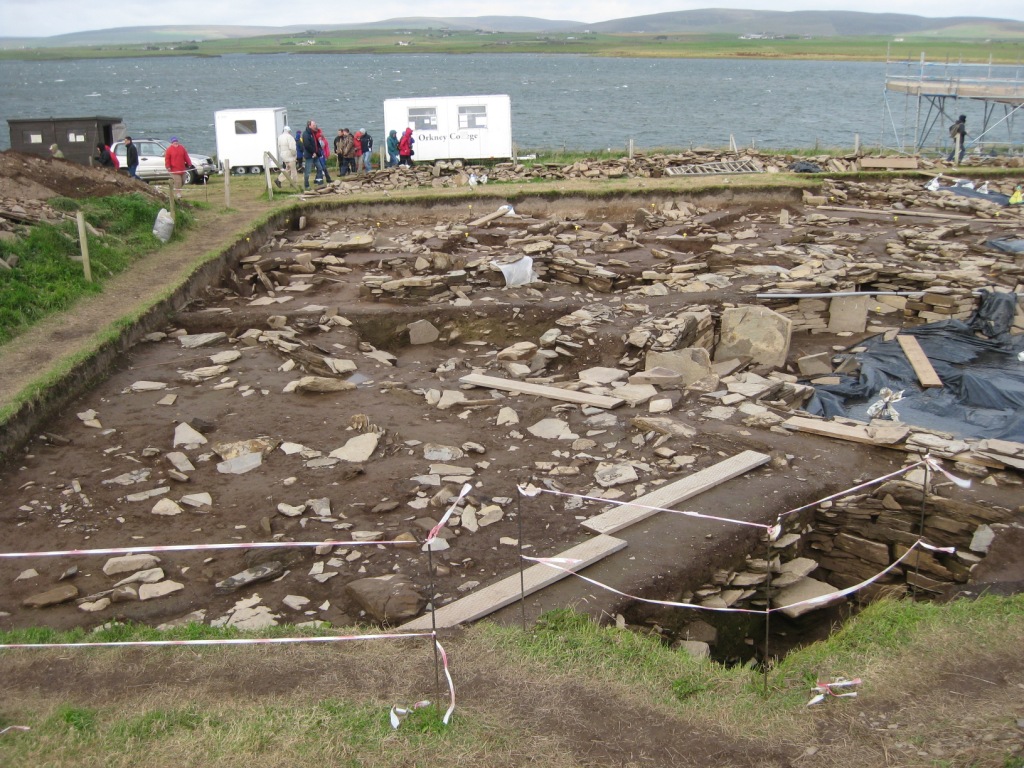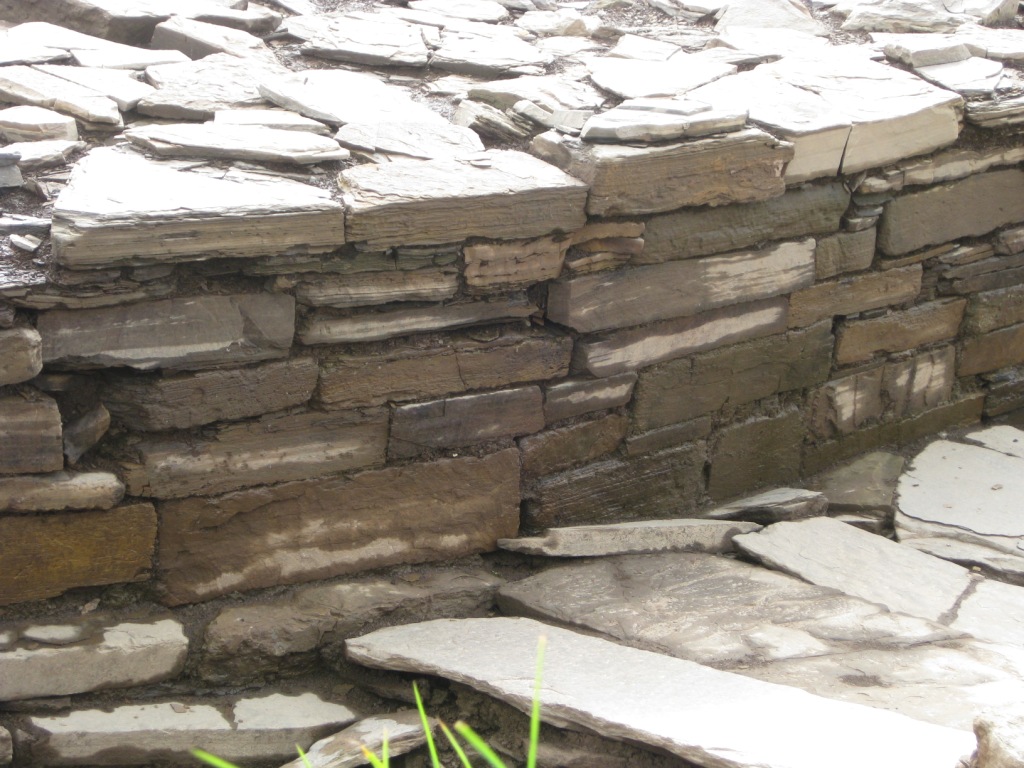 Other history
Discovery, the ship used by Scott for his first expedition to Antarctica is docked in Dundee, with a nice museum attached.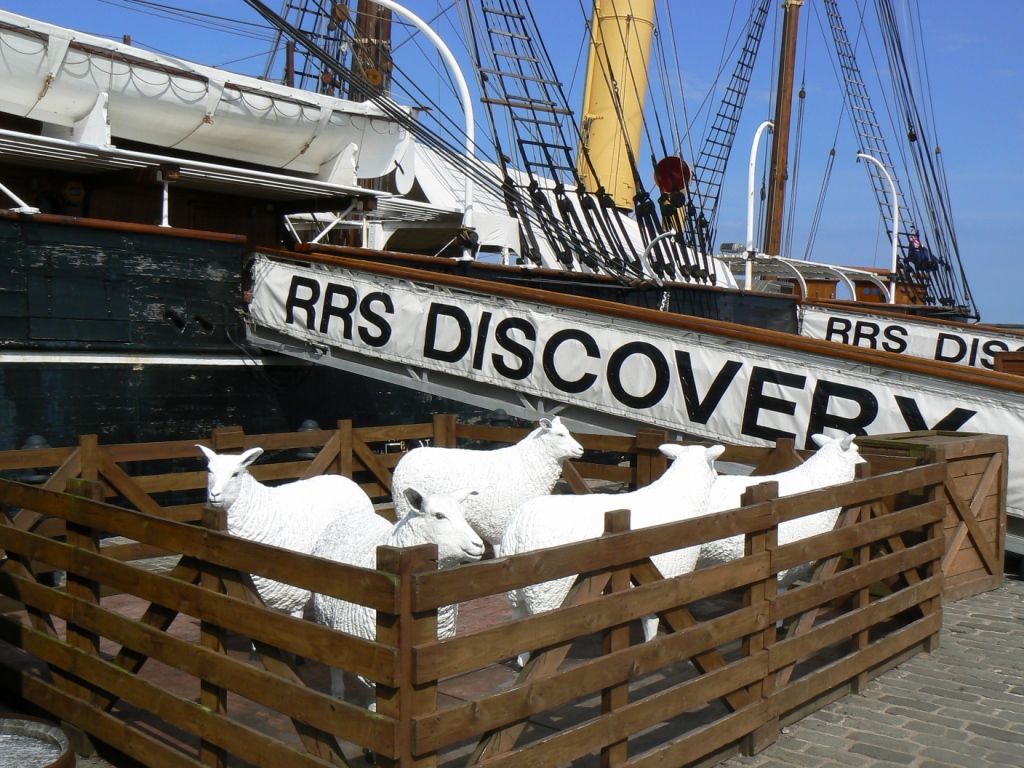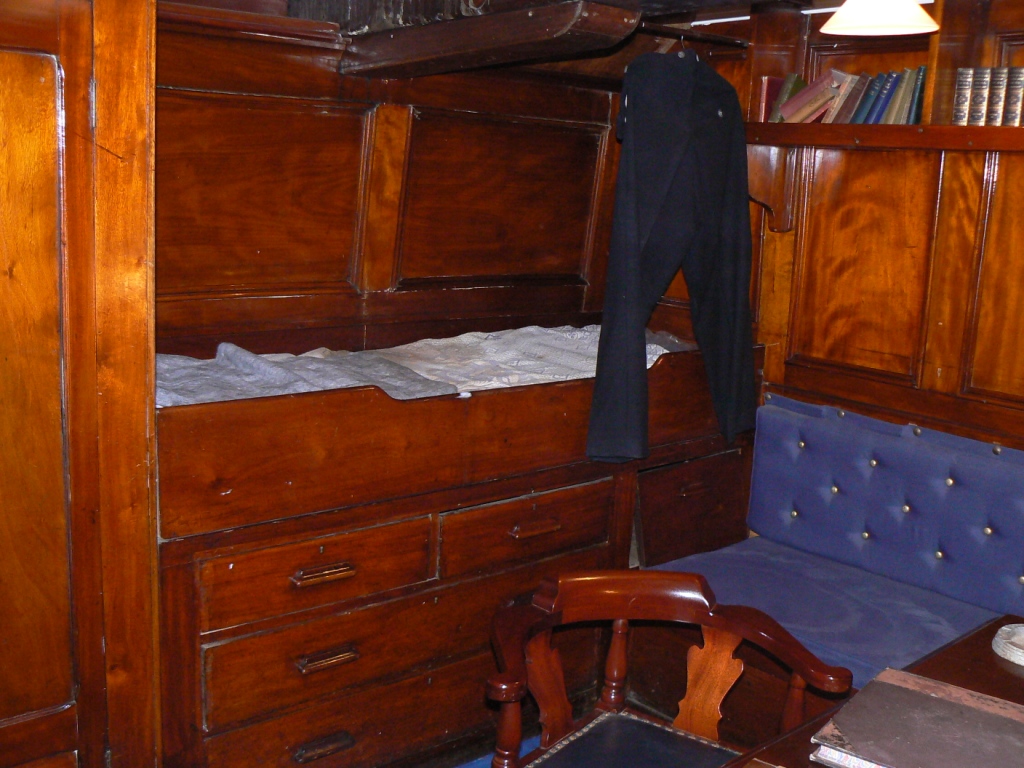 "Blackhouses" were the standard accommodation on the Isle of Lewis and other treeless outer islands. The peat smoke inside was thick.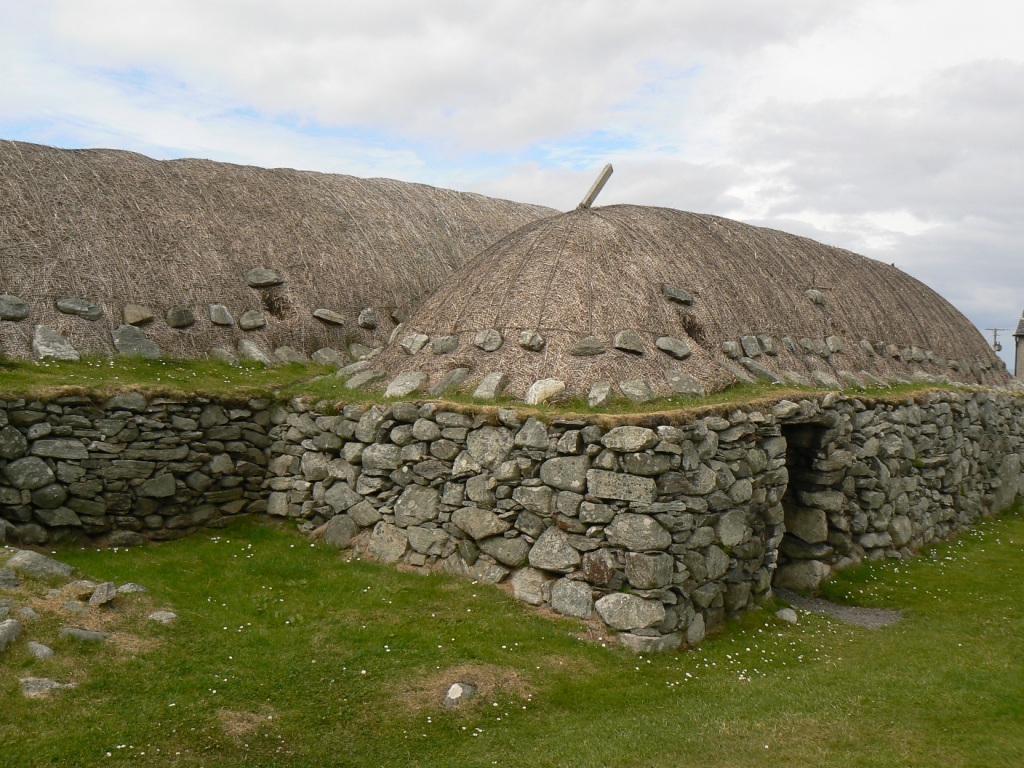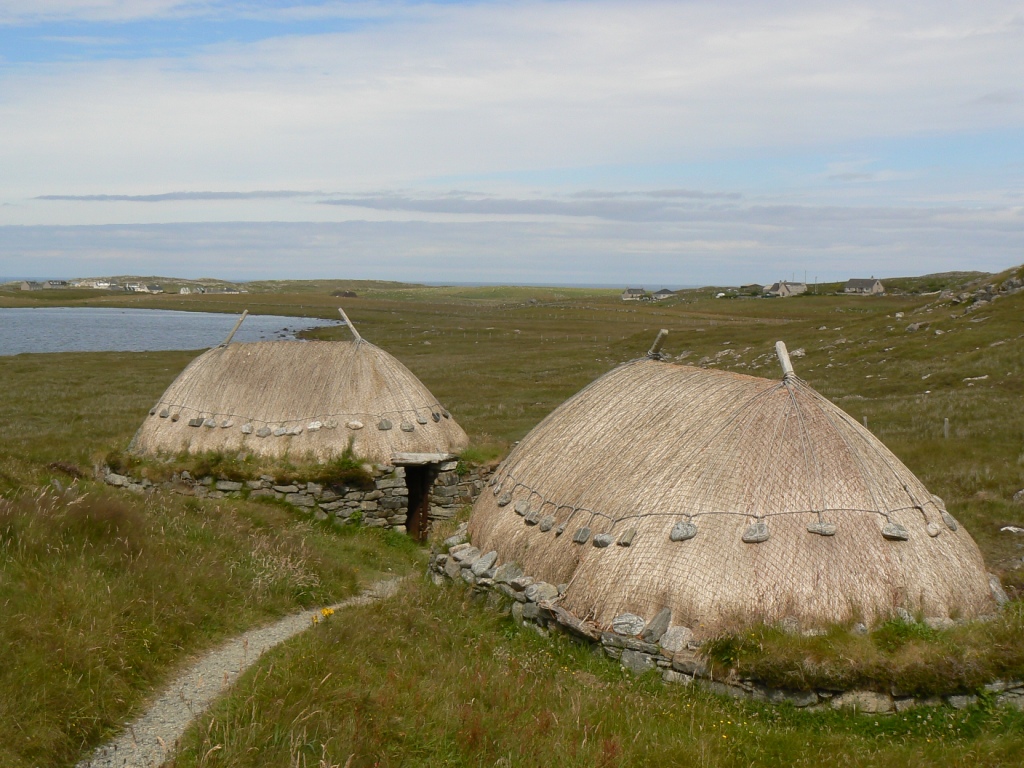 The Lords of the Isles met at Finlaggan on Islay for centuries (see: www.finlaggan.com).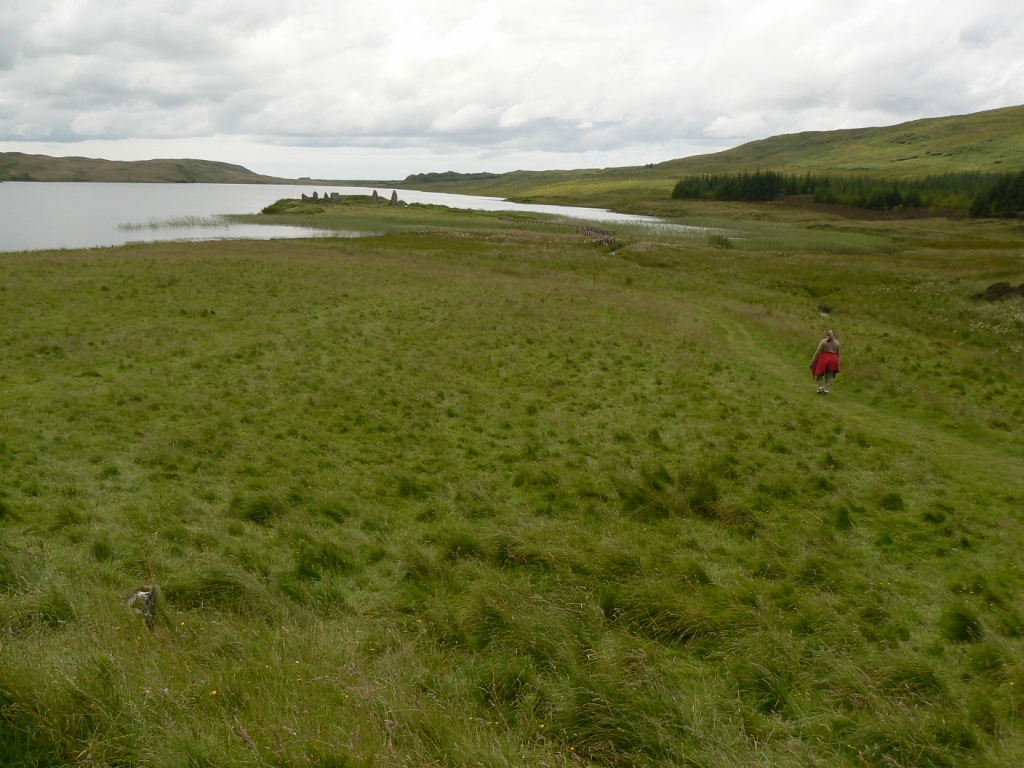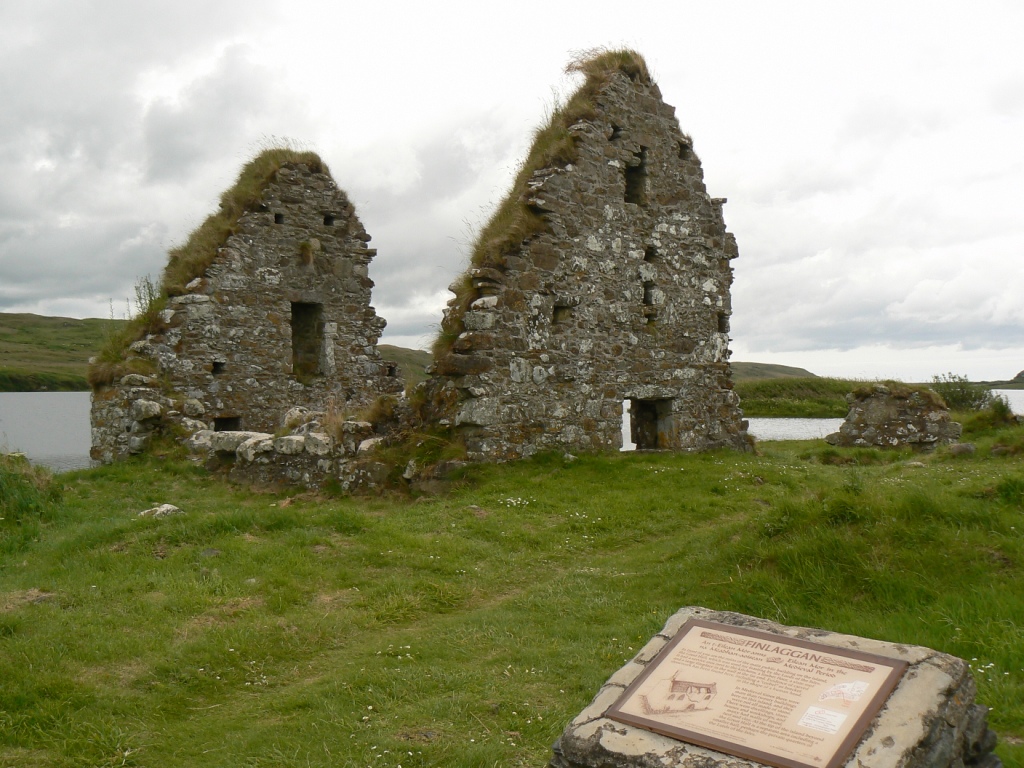 The broch at Dun Carloway dates from about the time the Vikings left.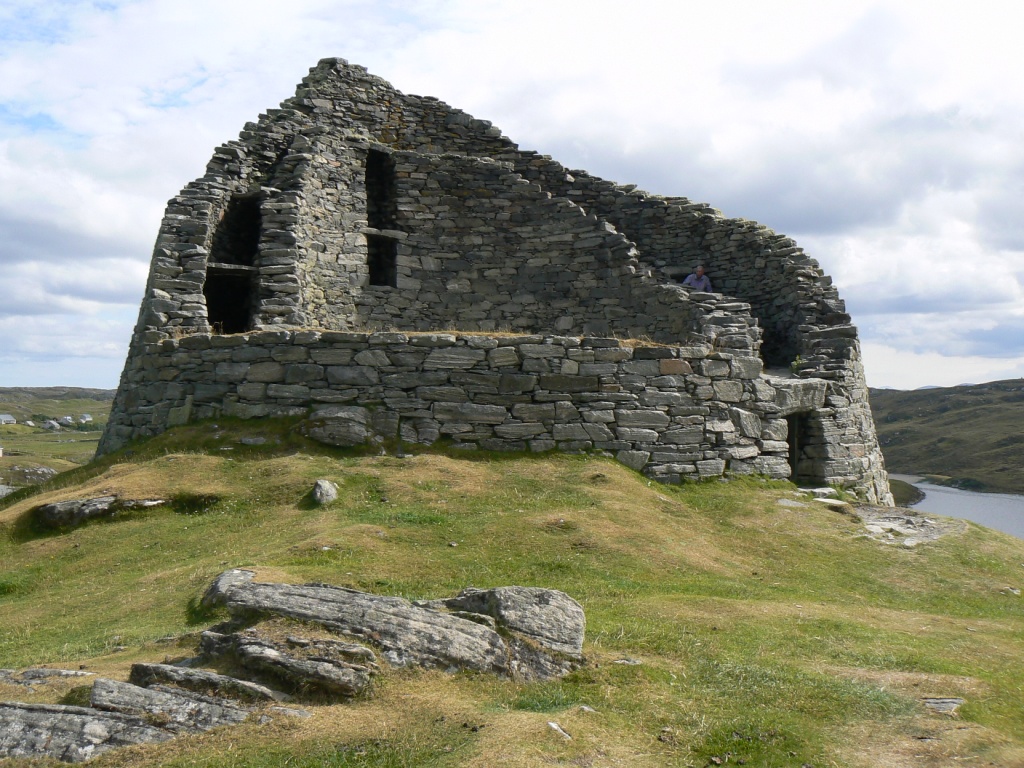 The Falkirk Wheel isn't really historical itself. It is a sort of elevator for canal boats. It links 2 canals that were separated when the locks that connected them were ripped out to allow for "progress". Now that calans are back in use, it is a creative engineering solution, and by visiting it we were able to see a bit of the old industrial heart of Scotland.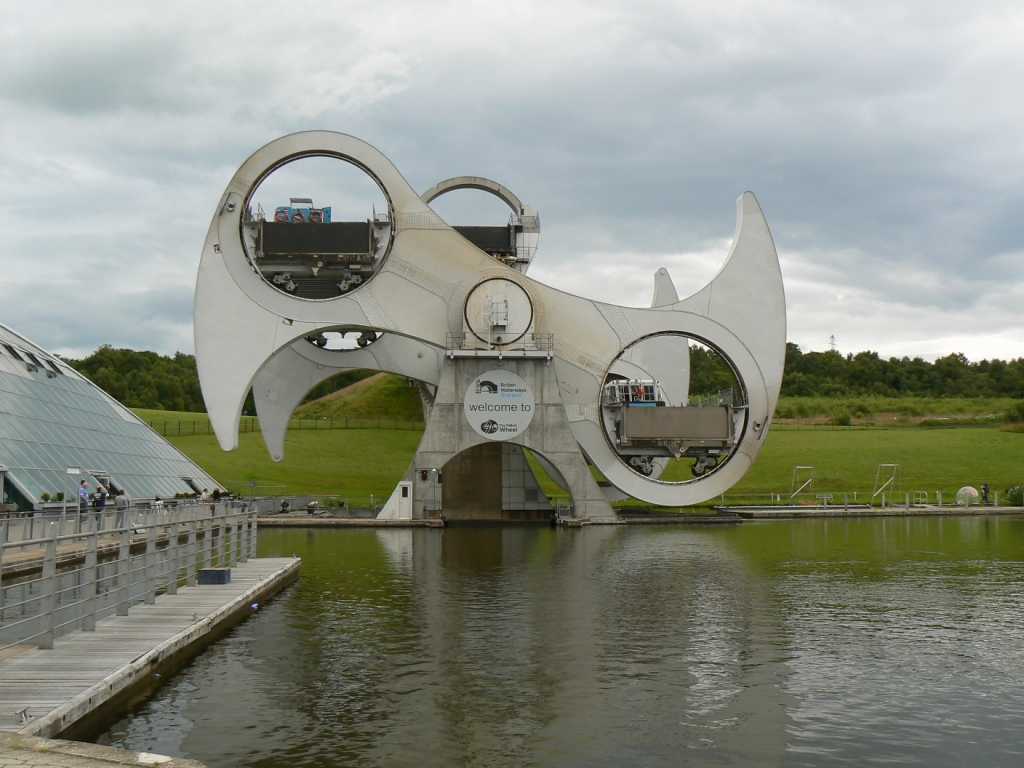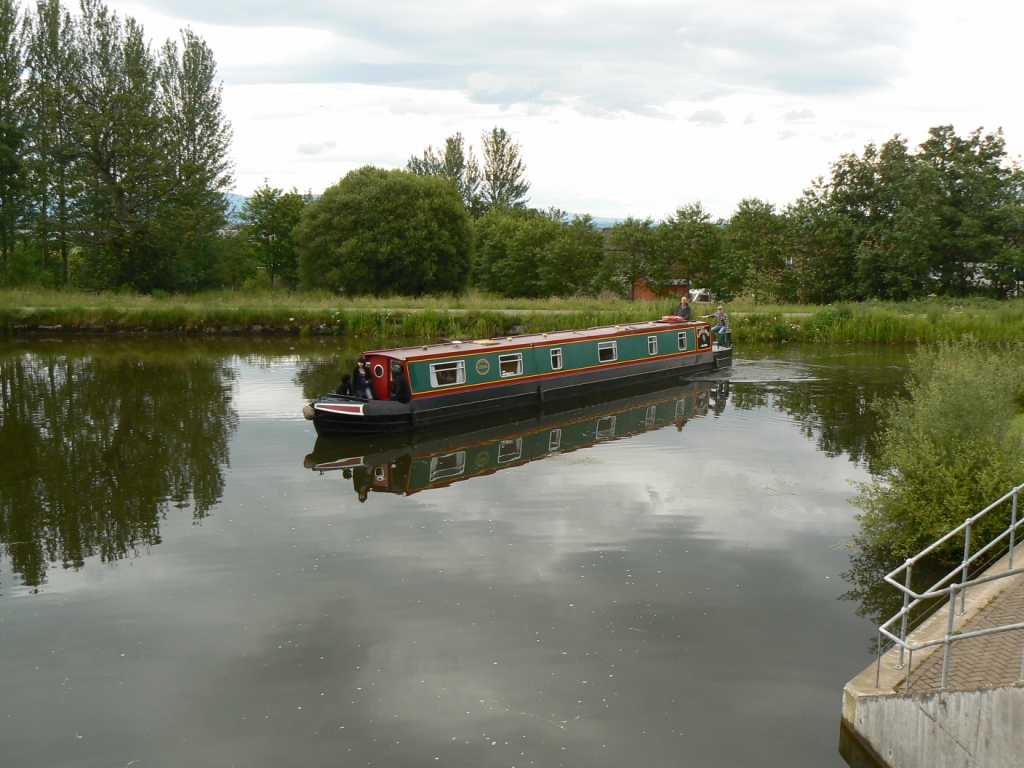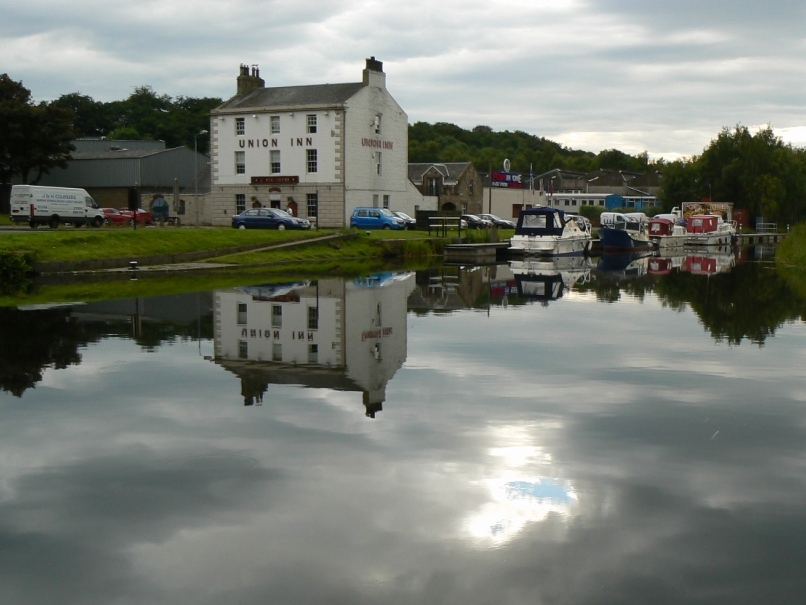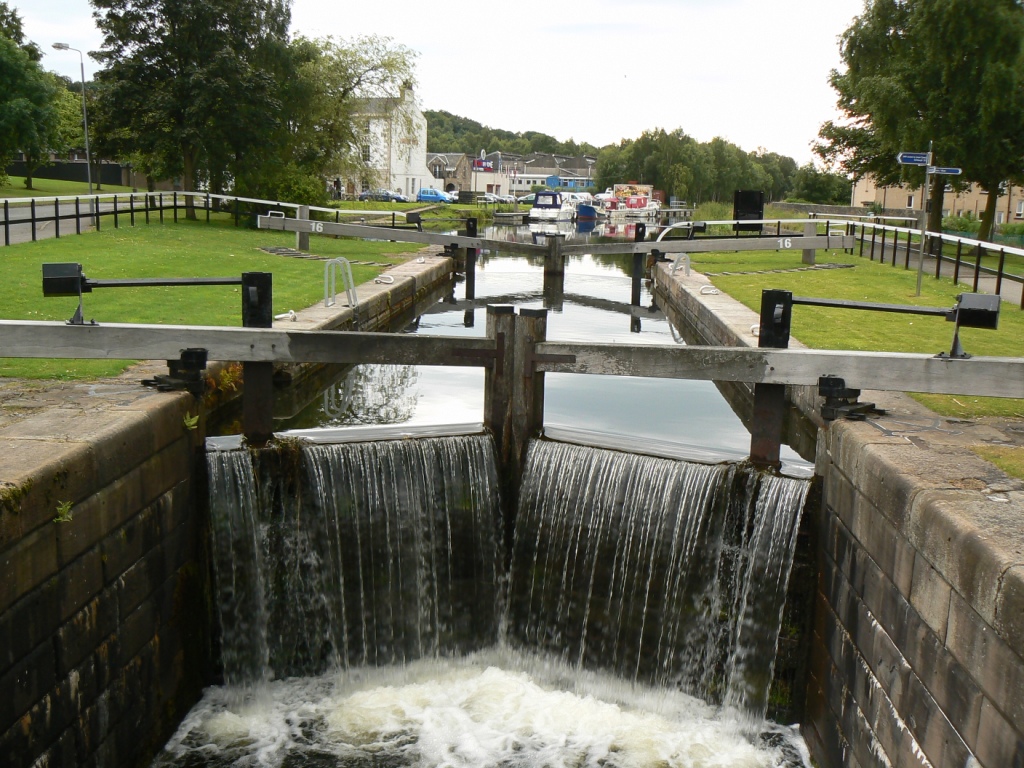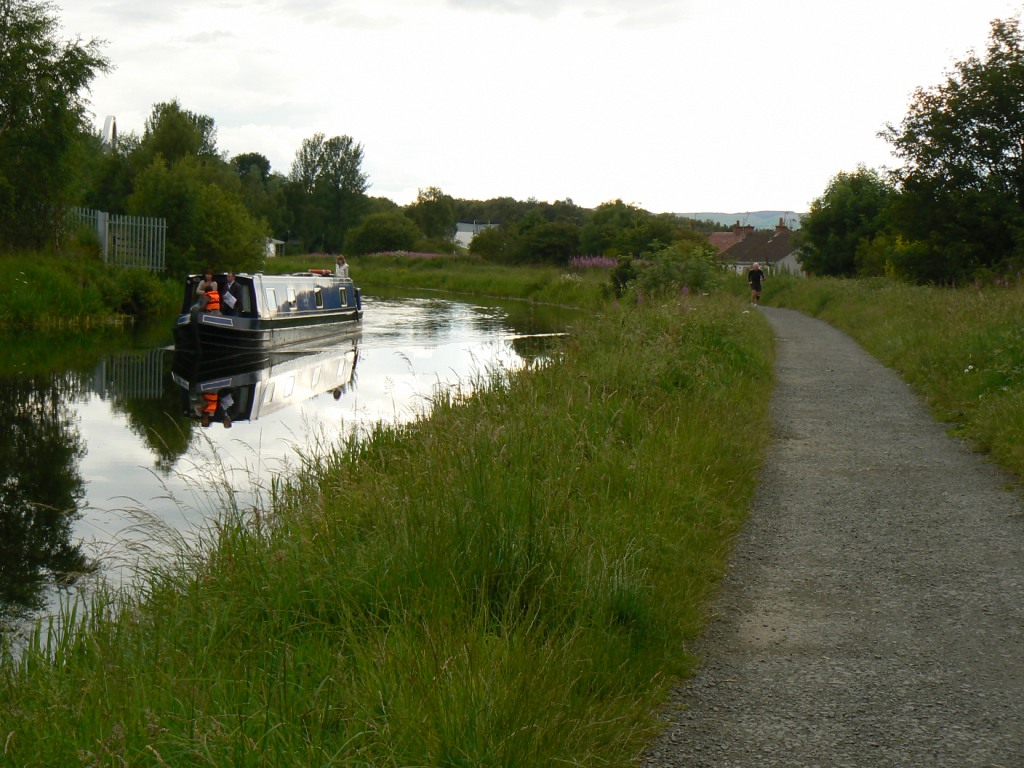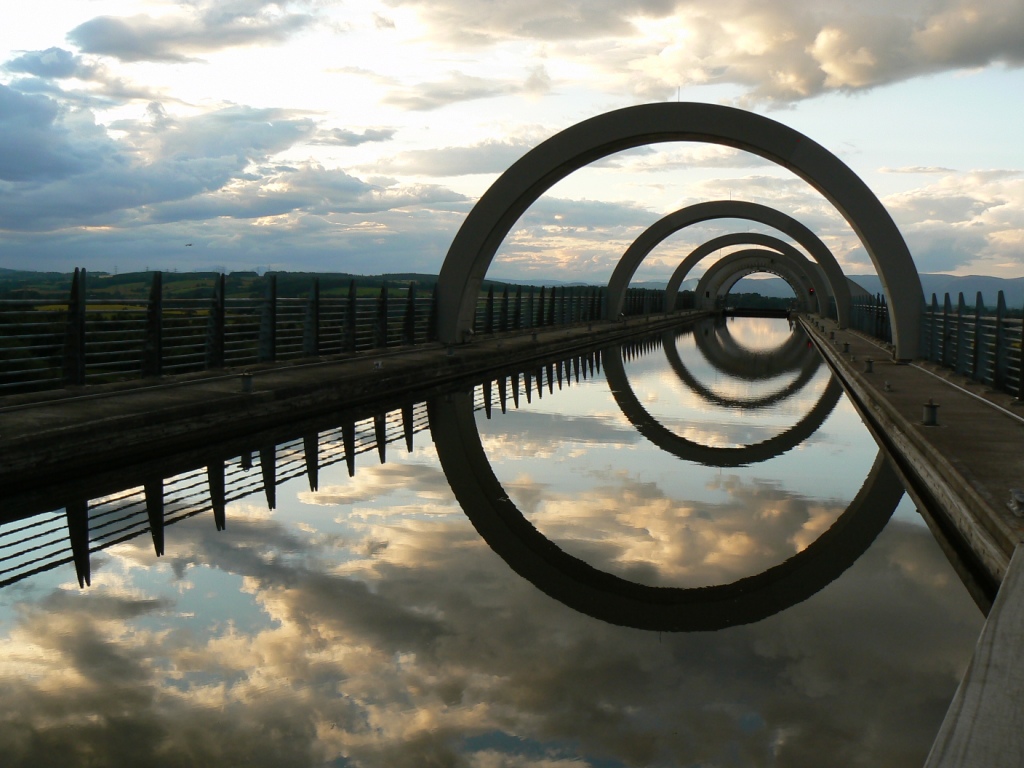 The airport on Barra makes history every day as the world's only beach airport with regularly scheduled flights - which are planned for the low tides.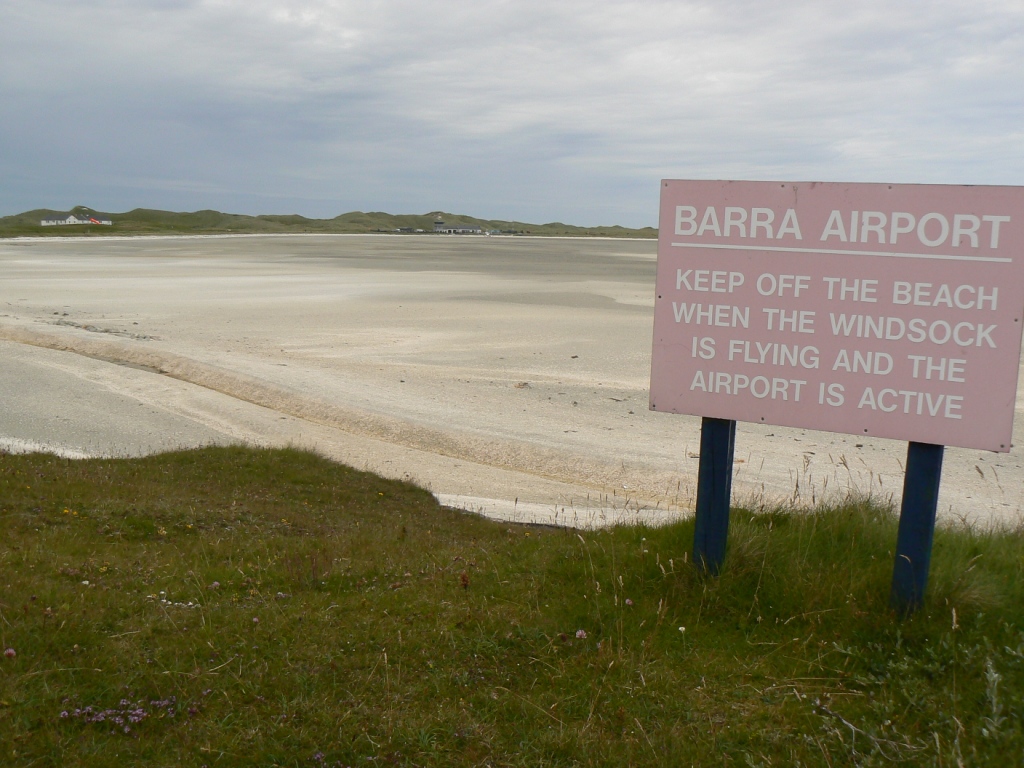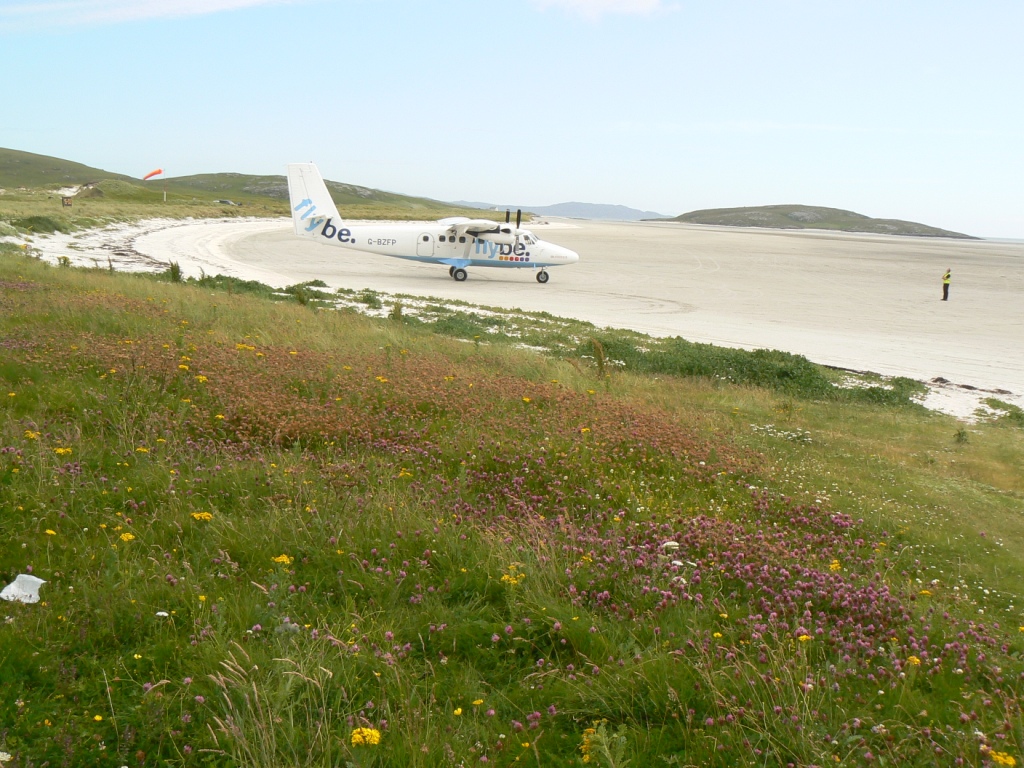 We made history by sighting the monster in Loch Ness.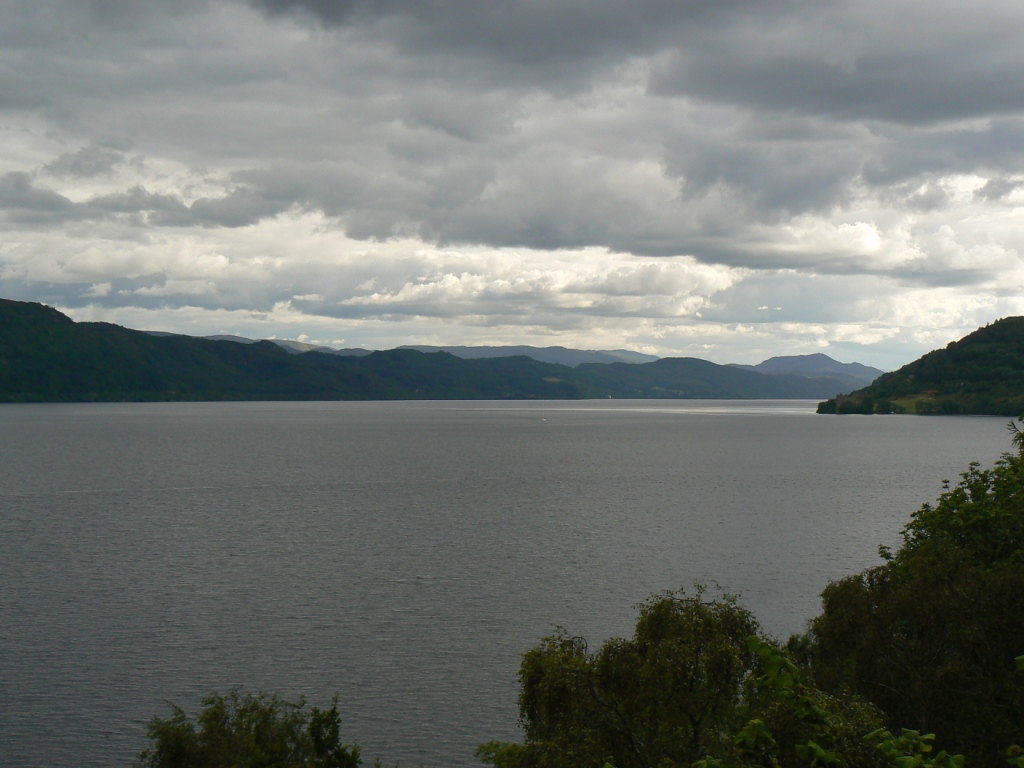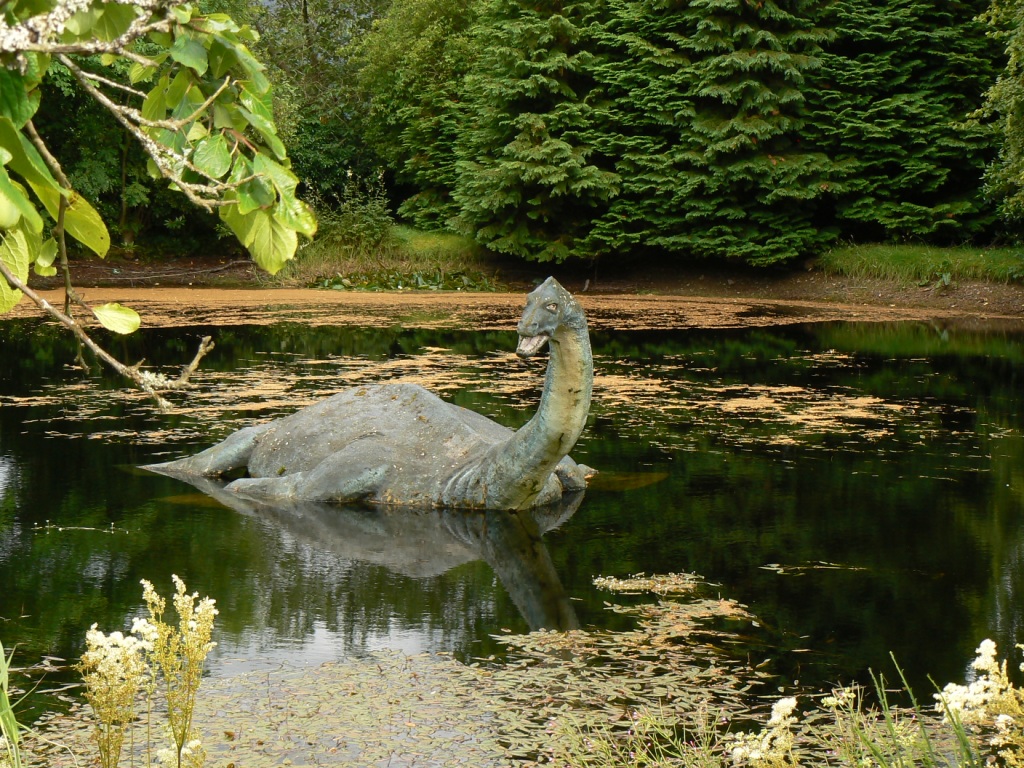 St. Andrews
We ended up spending more time at St. Andrews than any other single place in Scotland. We really liked it. We stayed in Tempo parked just back from "the best beach in Scotland", and along side the St. Andrews links golf courses - including the Old Course. The village of St. Andrews was 30 minutes walk, and the medical staff at a local clinic gave John exceptional treatment (but that is another story).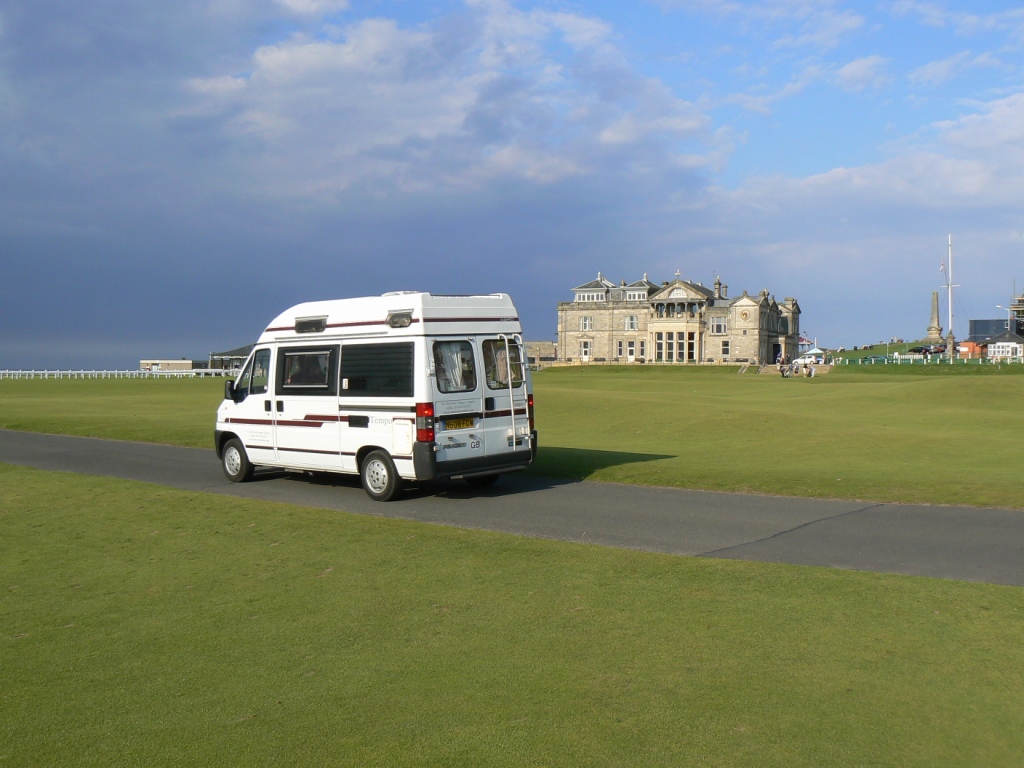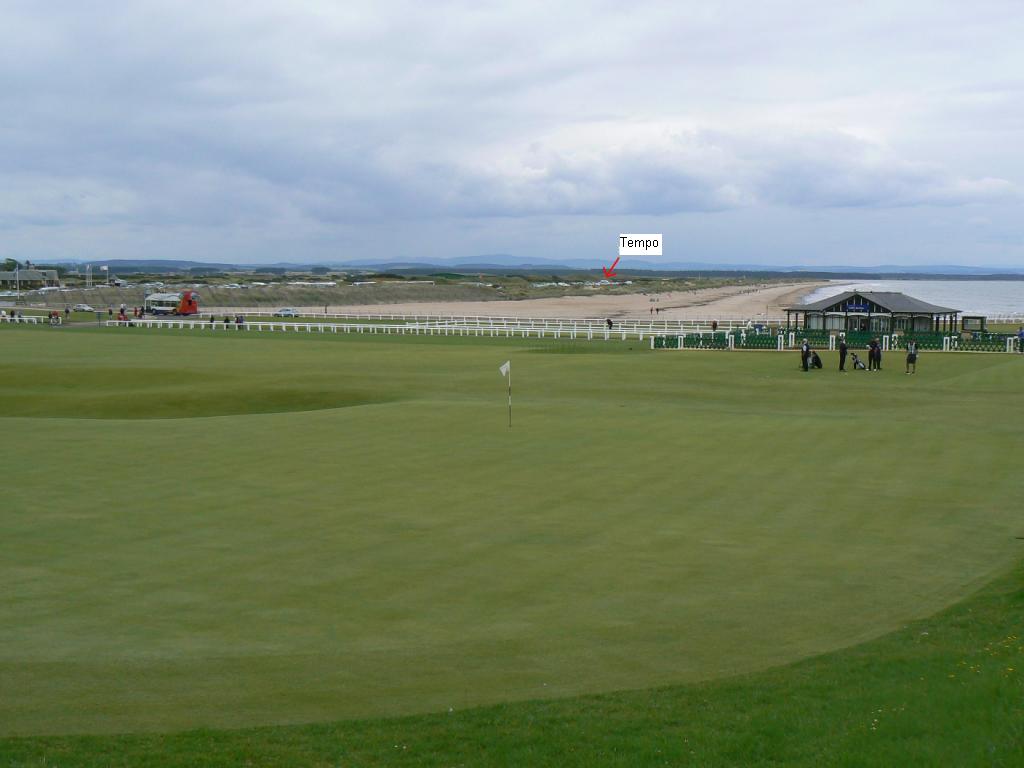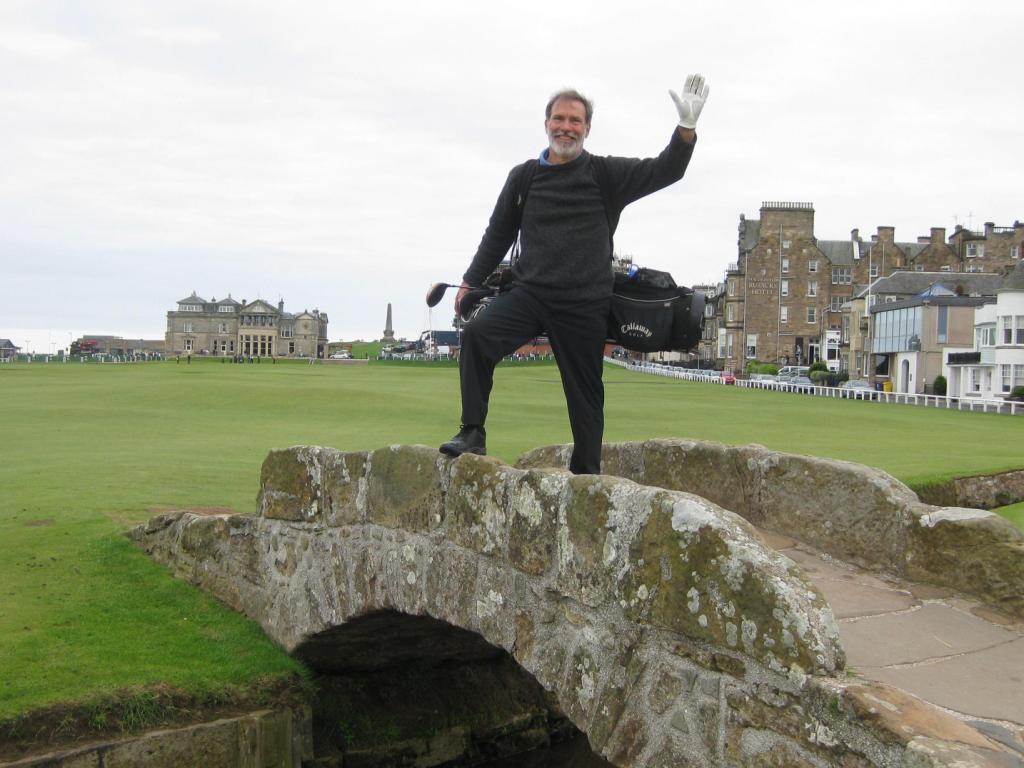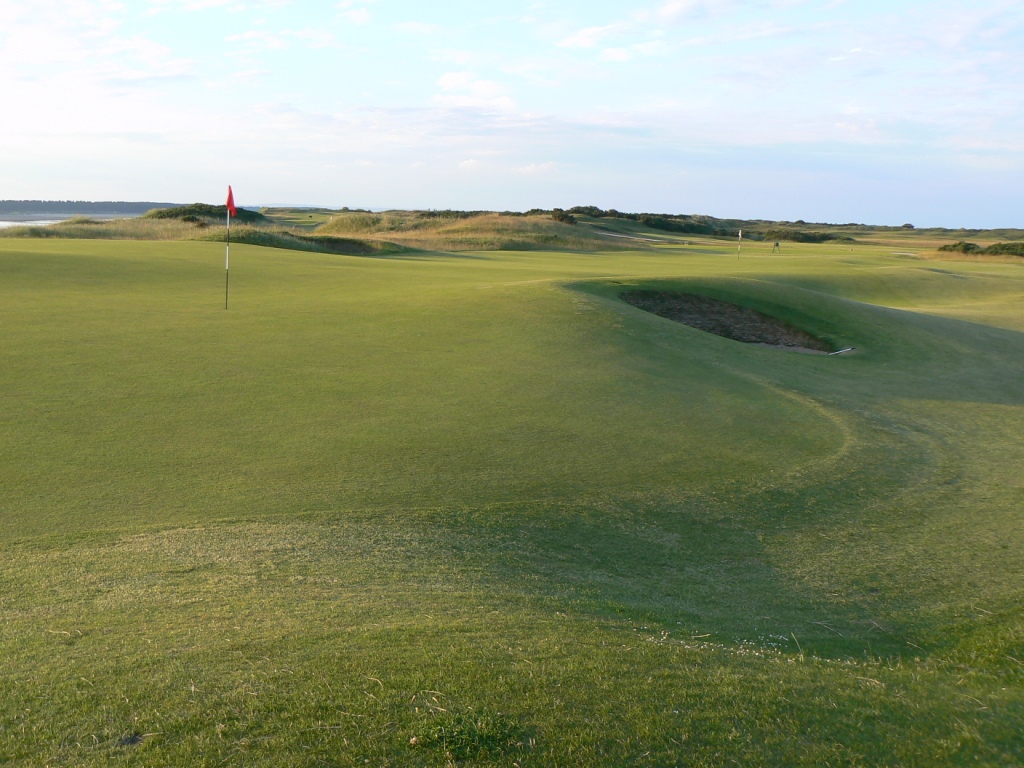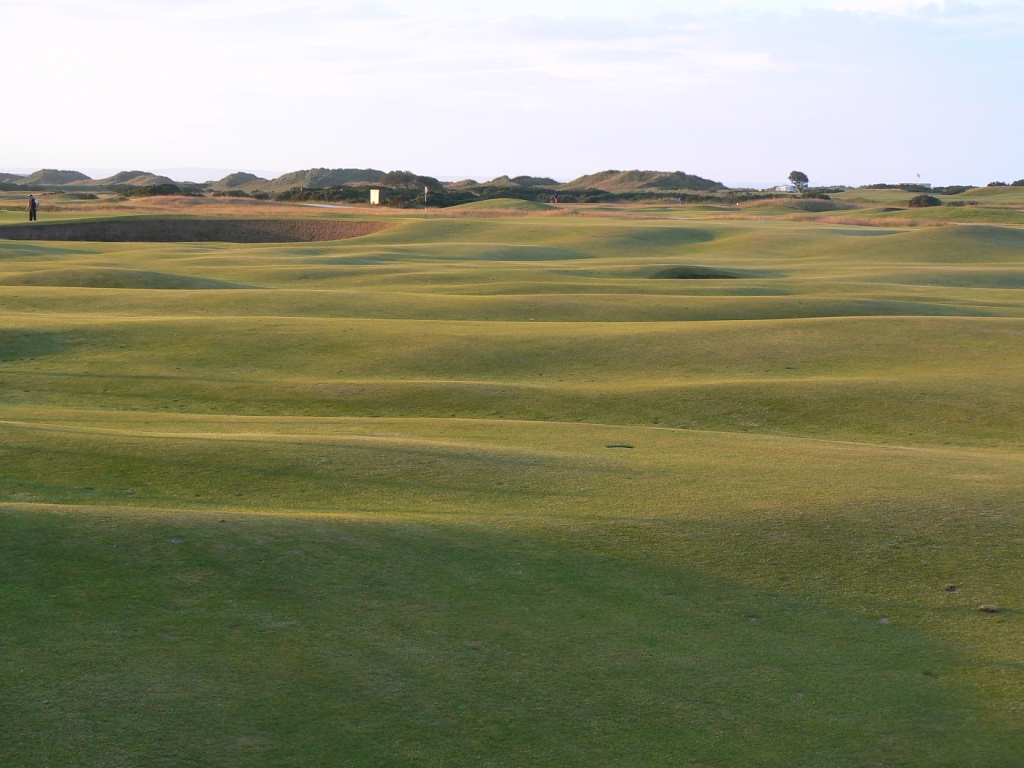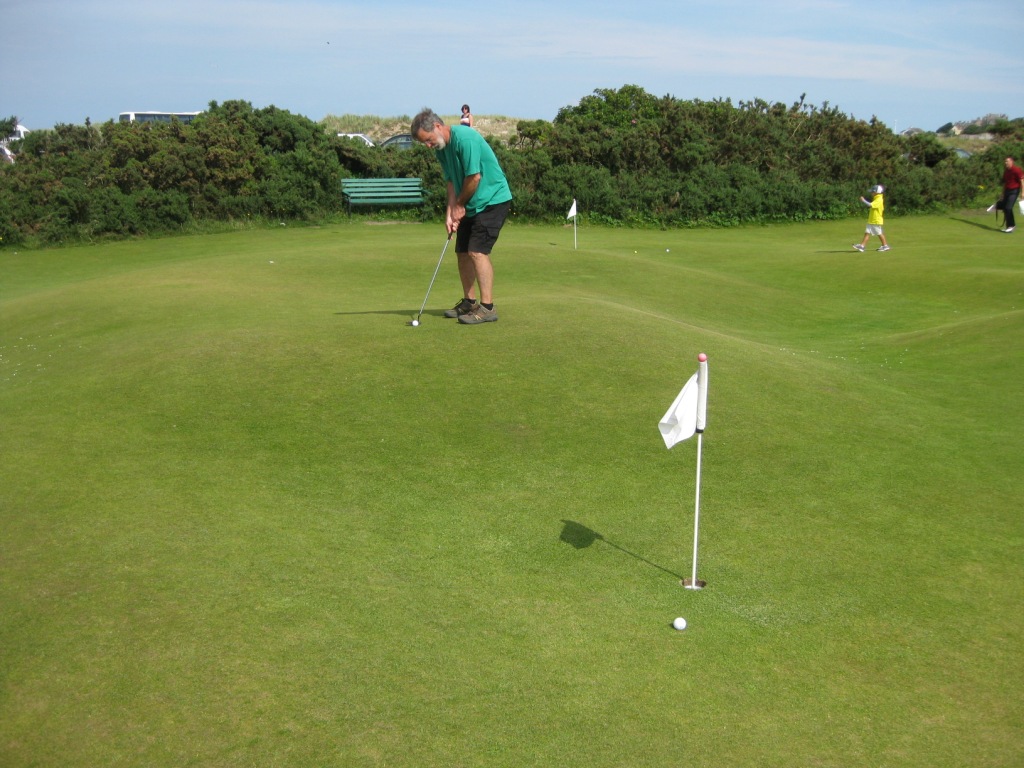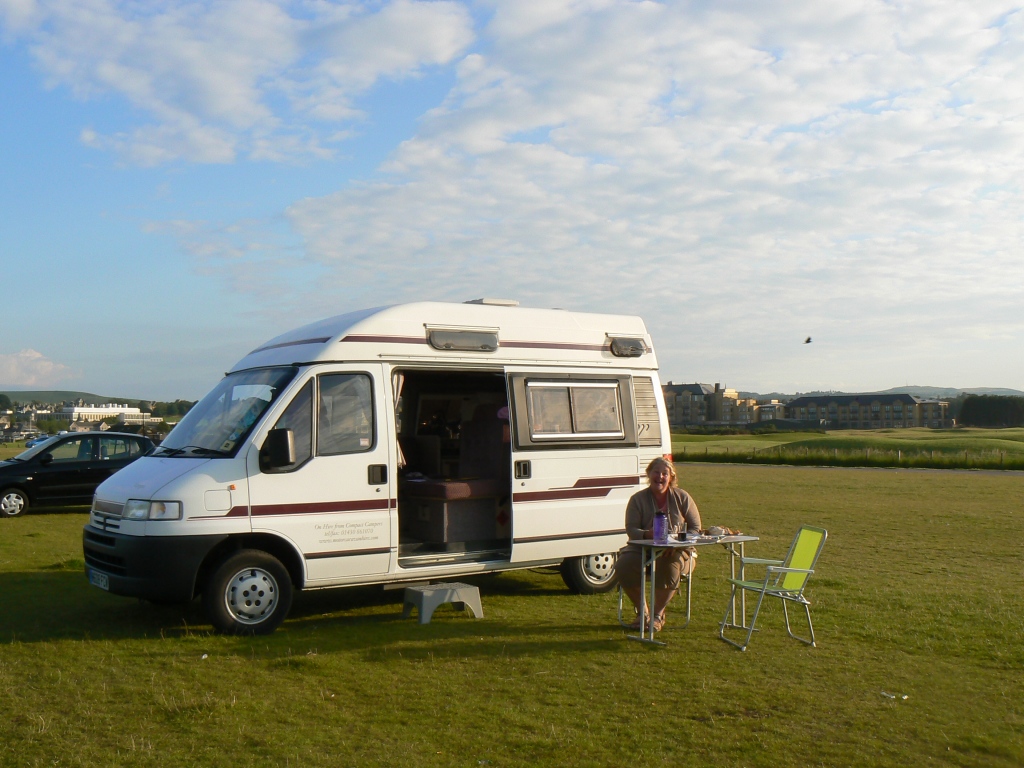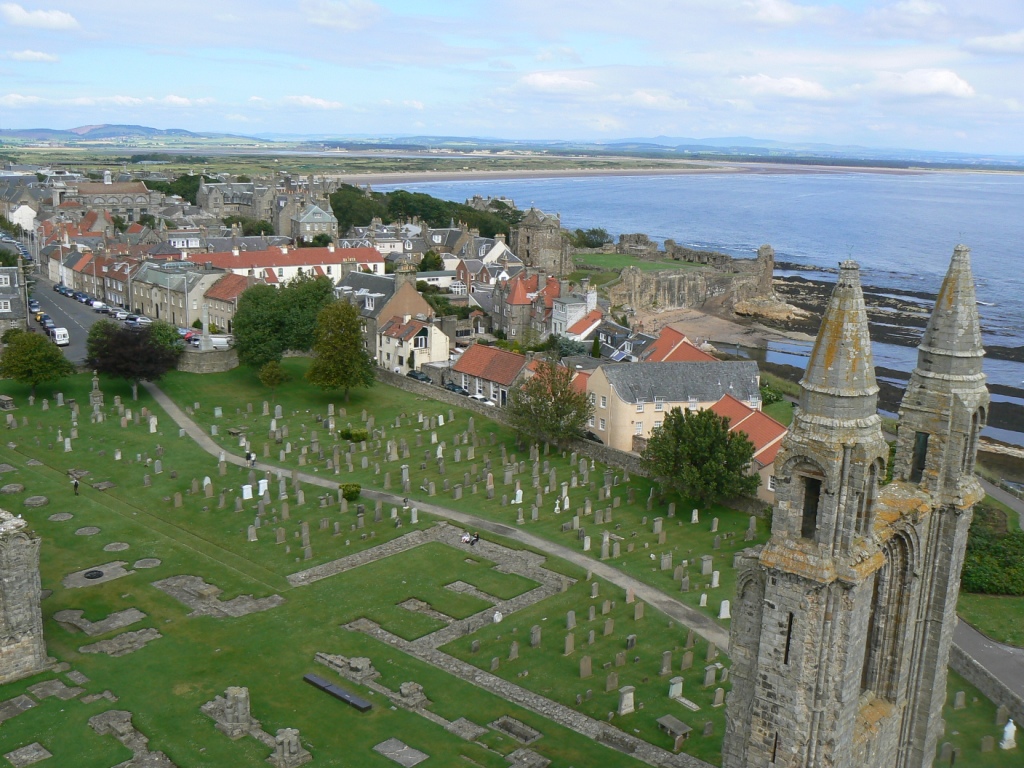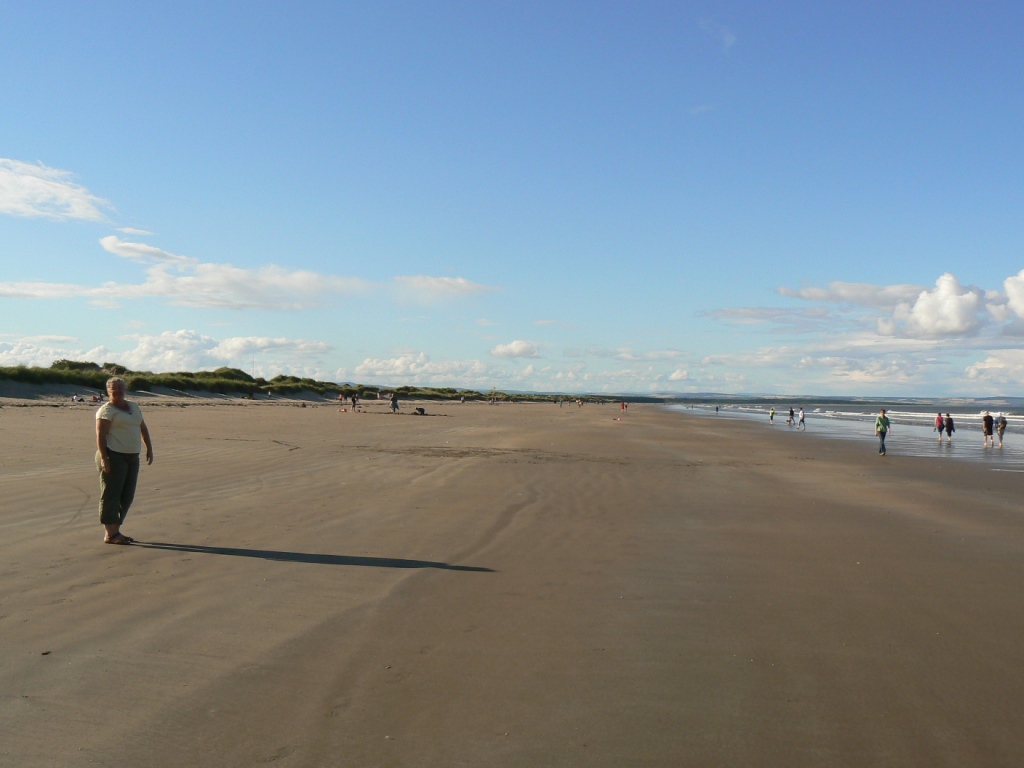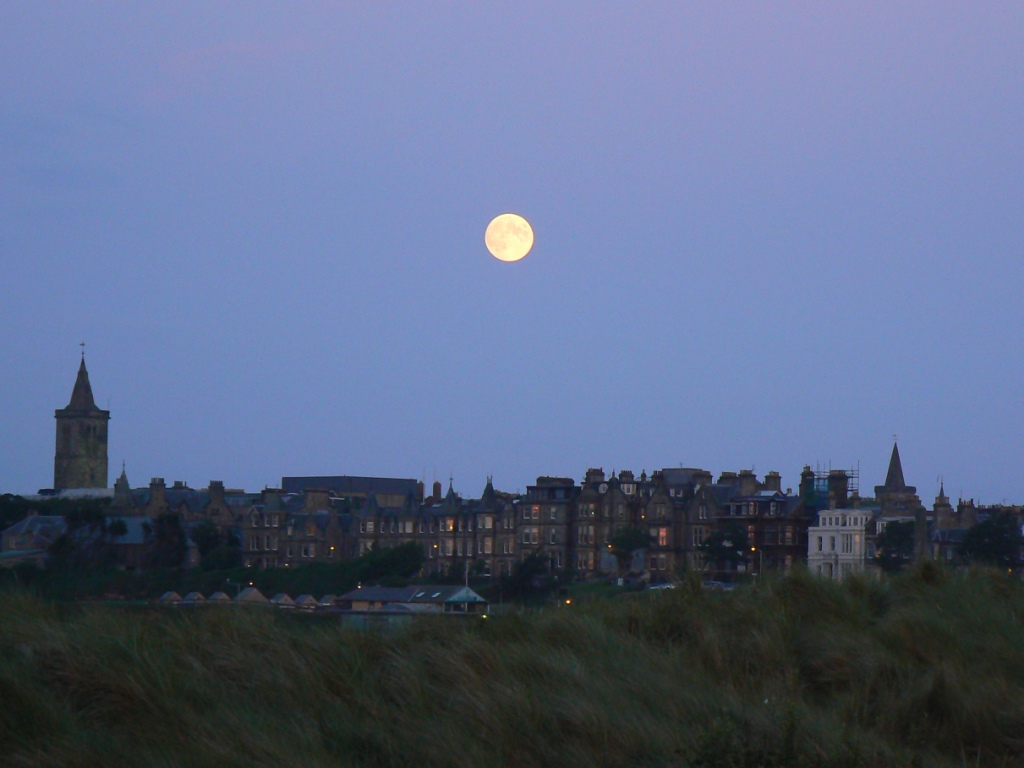 Golf
John managed to ft in seven rounds of golf in the six weeks in Scotland - all but one on links courses. Two of these were at St. Andrews.
The most difficult of these was Askernish (see: www.askernishgolfclub.com) which was originally designed by Old Tom Morris of St. Andrews fame, but lost and re-discovered and re-developed recently. Because of the requirement to preserve the wild environment of the dunes in which the course is set, the greenskeeper can't mow too much and any shot not on the fairway is swallowed in a rough composed of delightful wildflowers.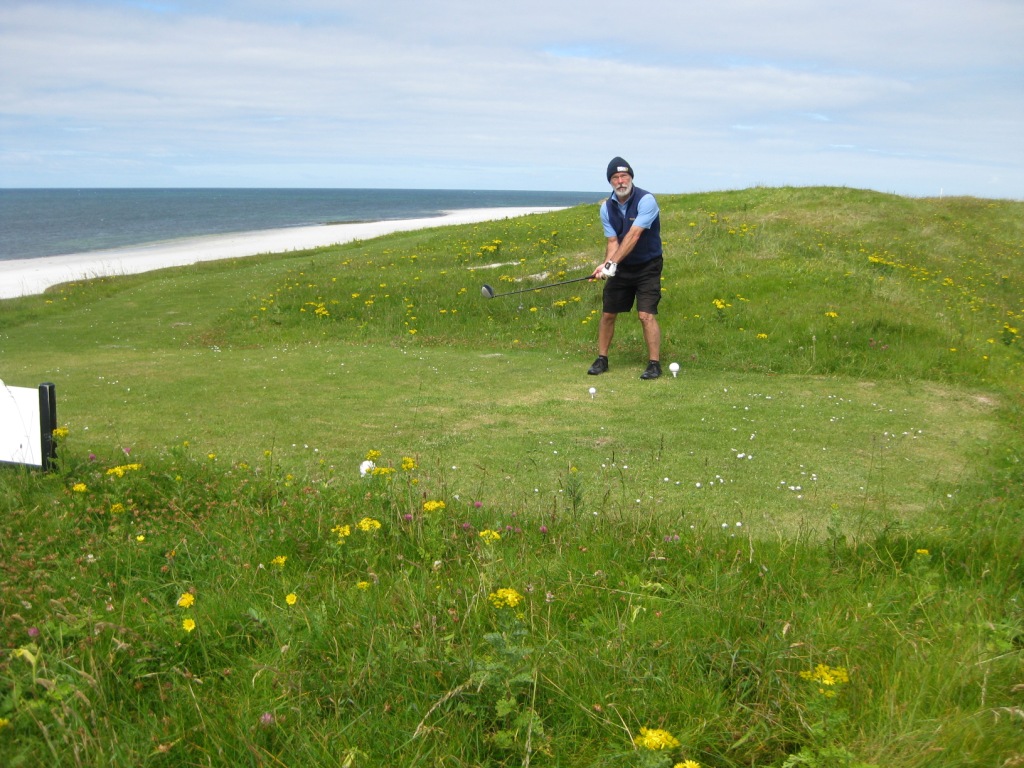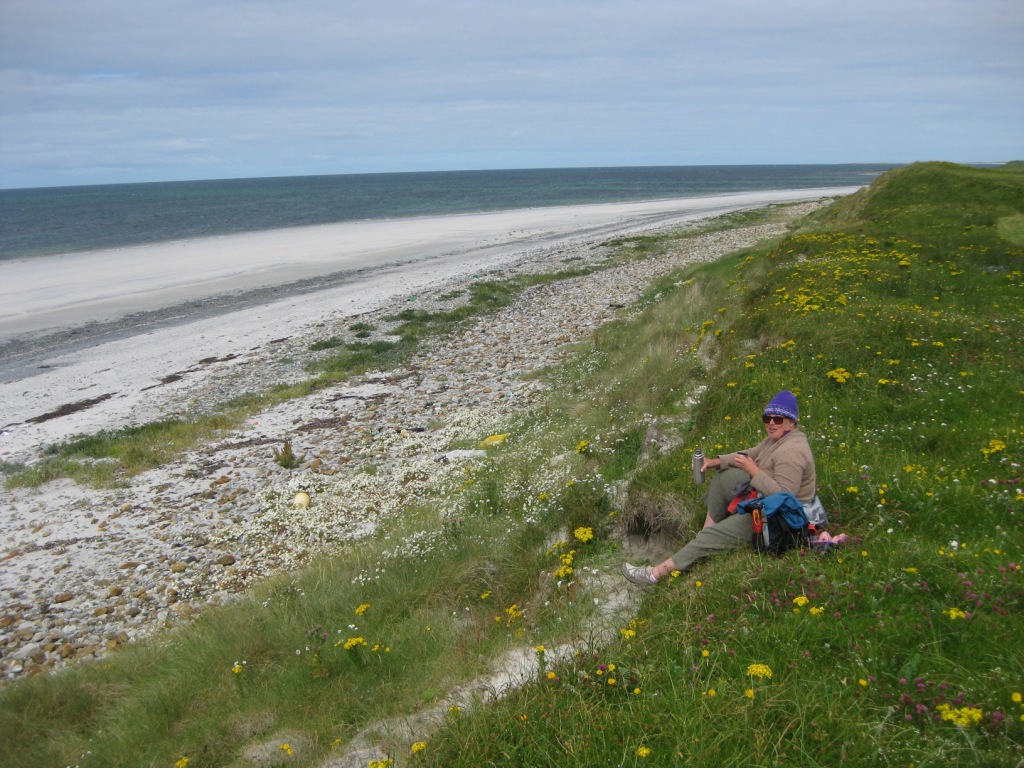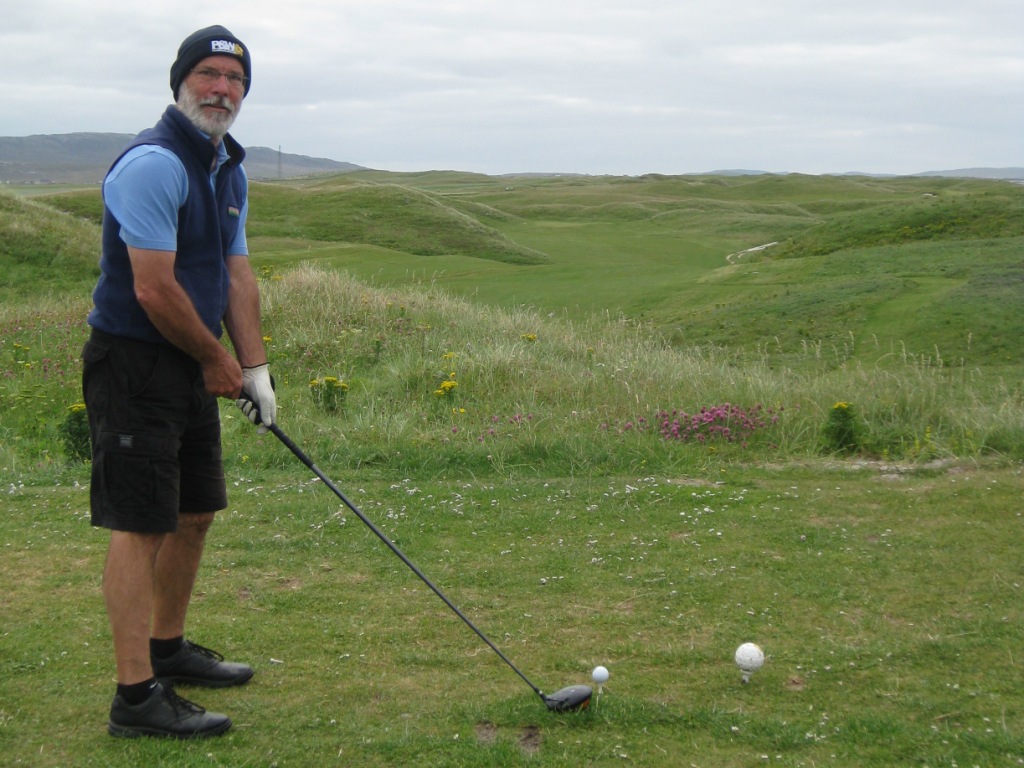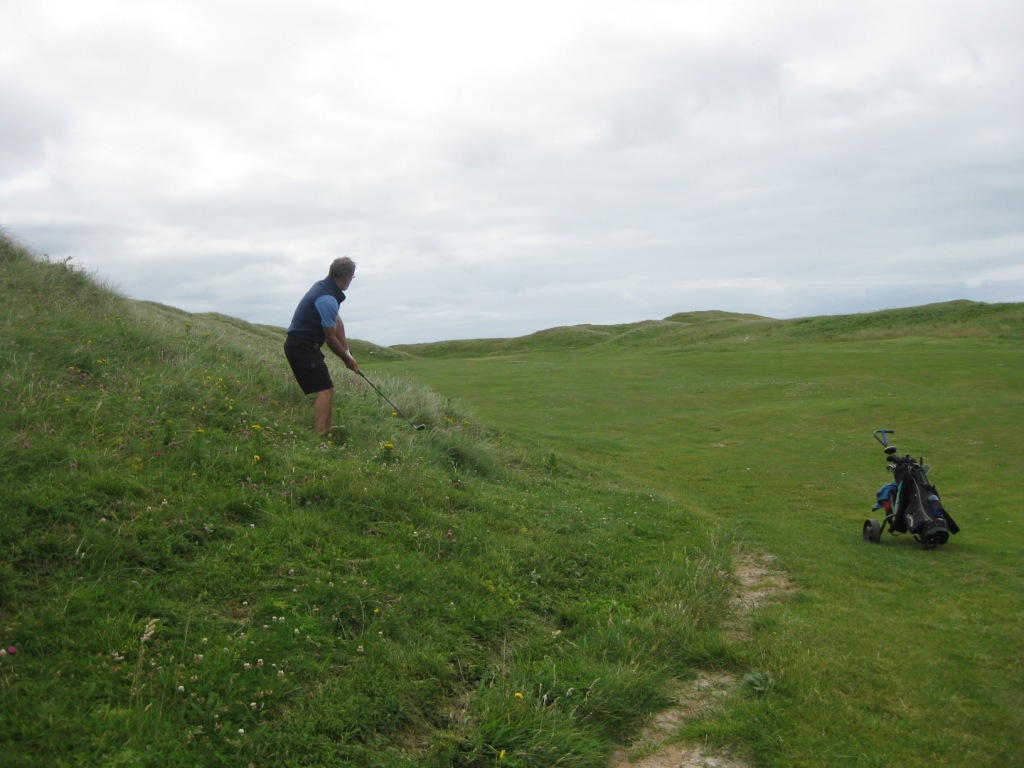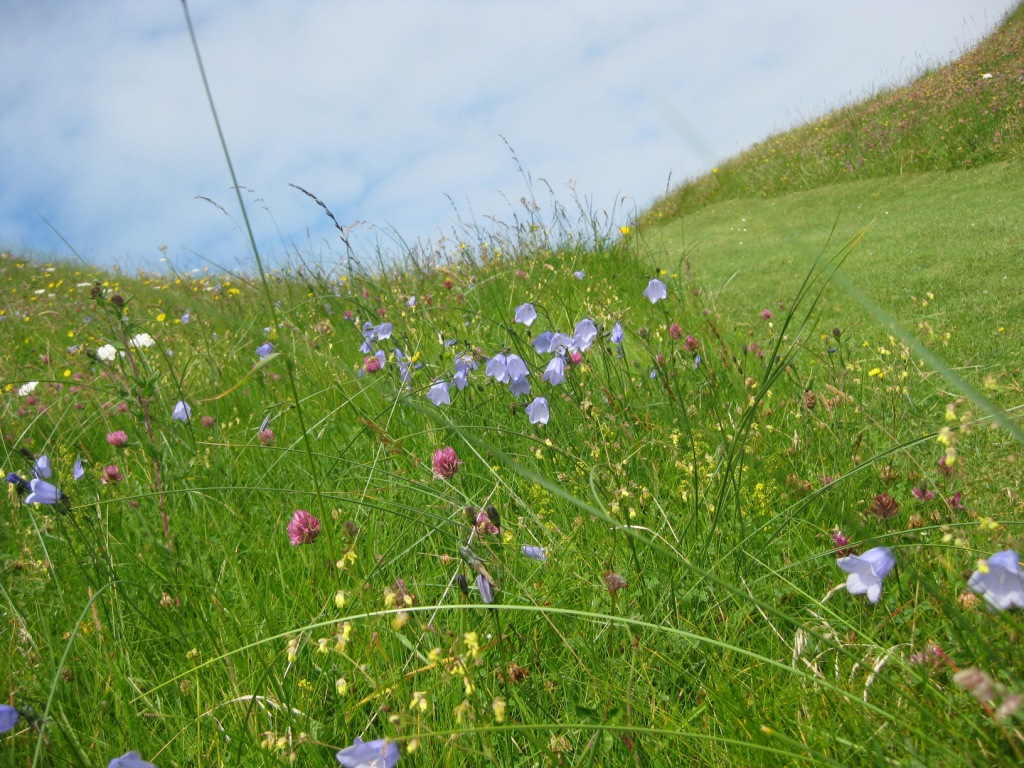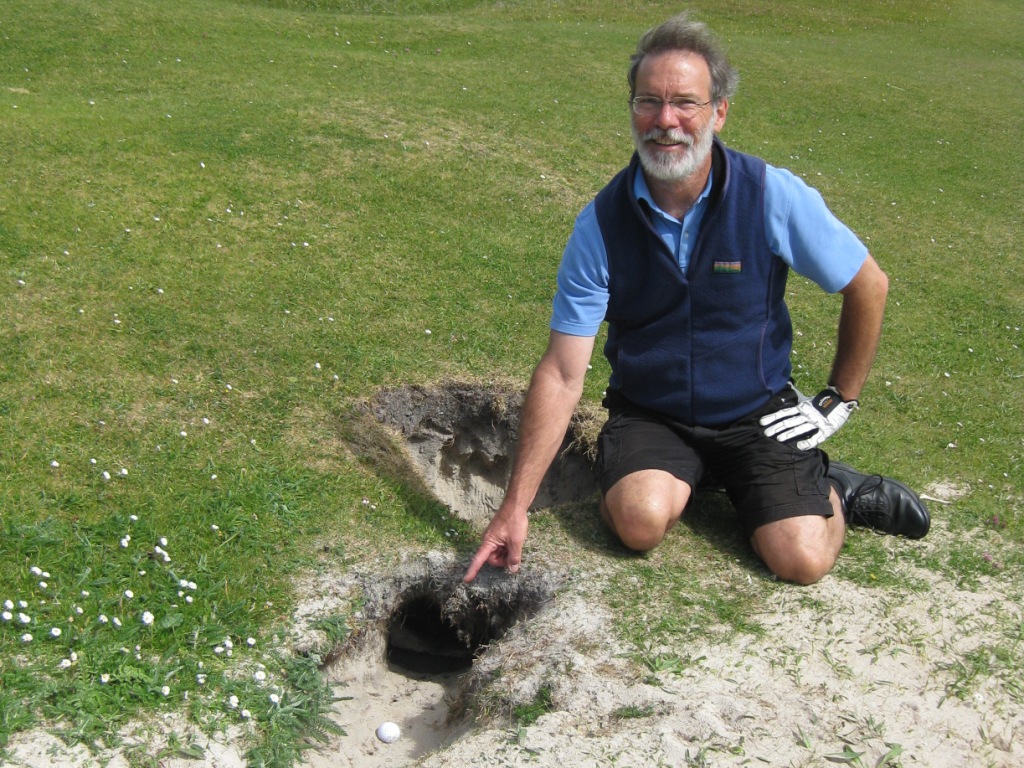 On Barra the course is very rough-and ready - while on Harris we slept in Tempo overlooking the 3rd green.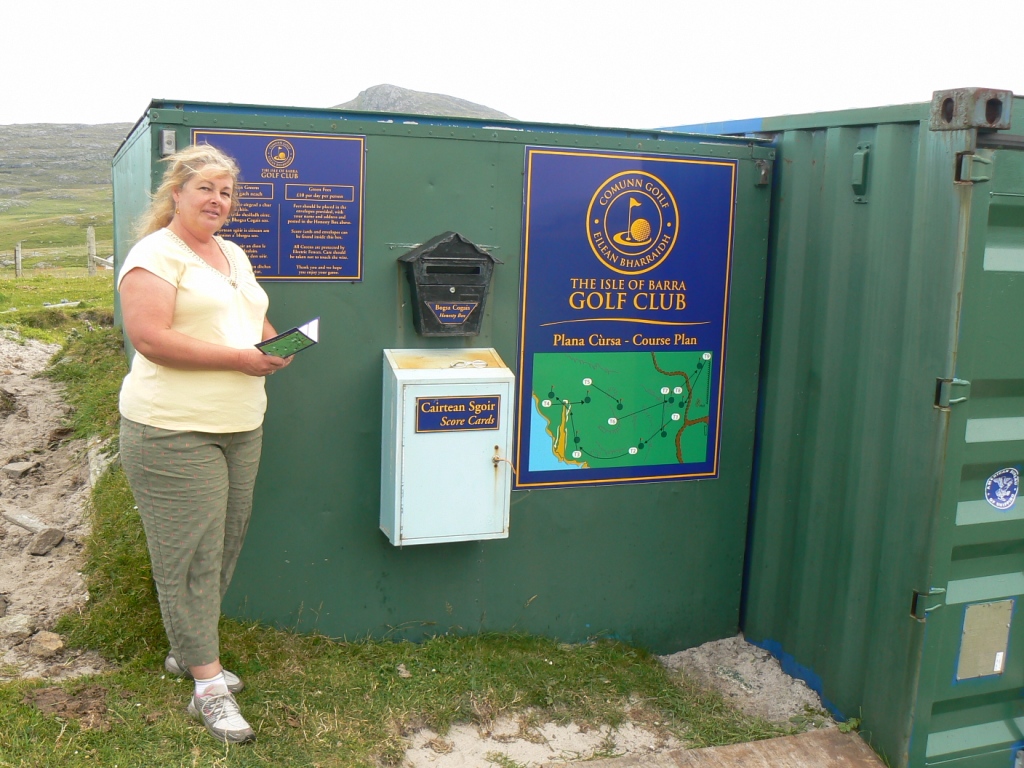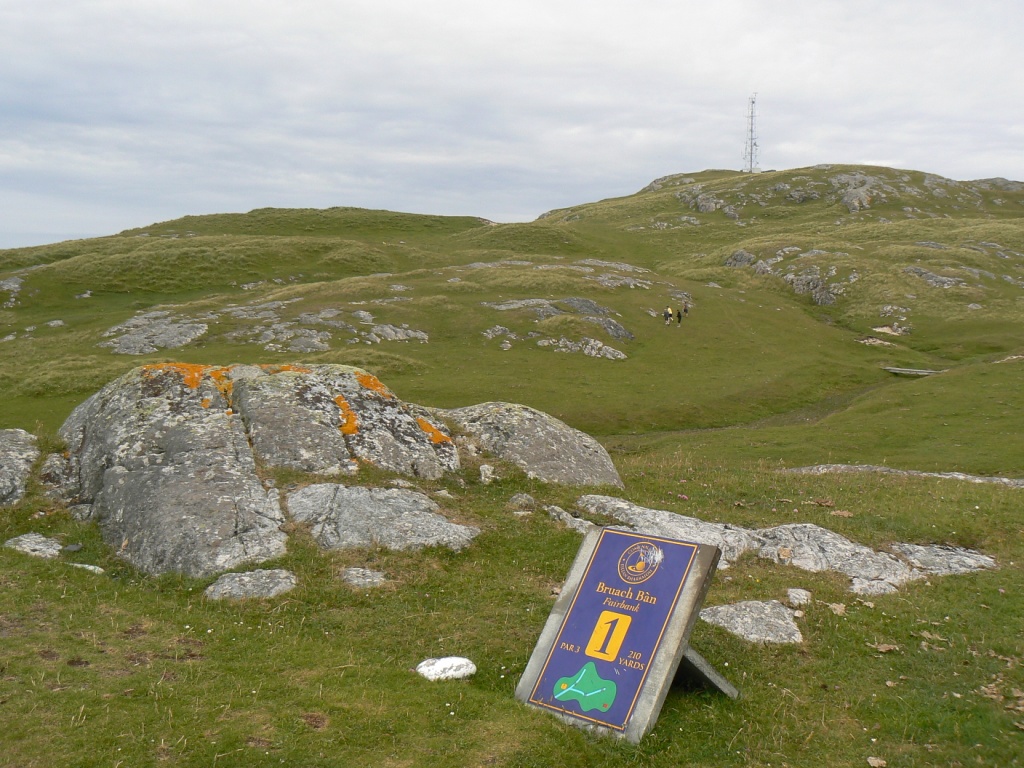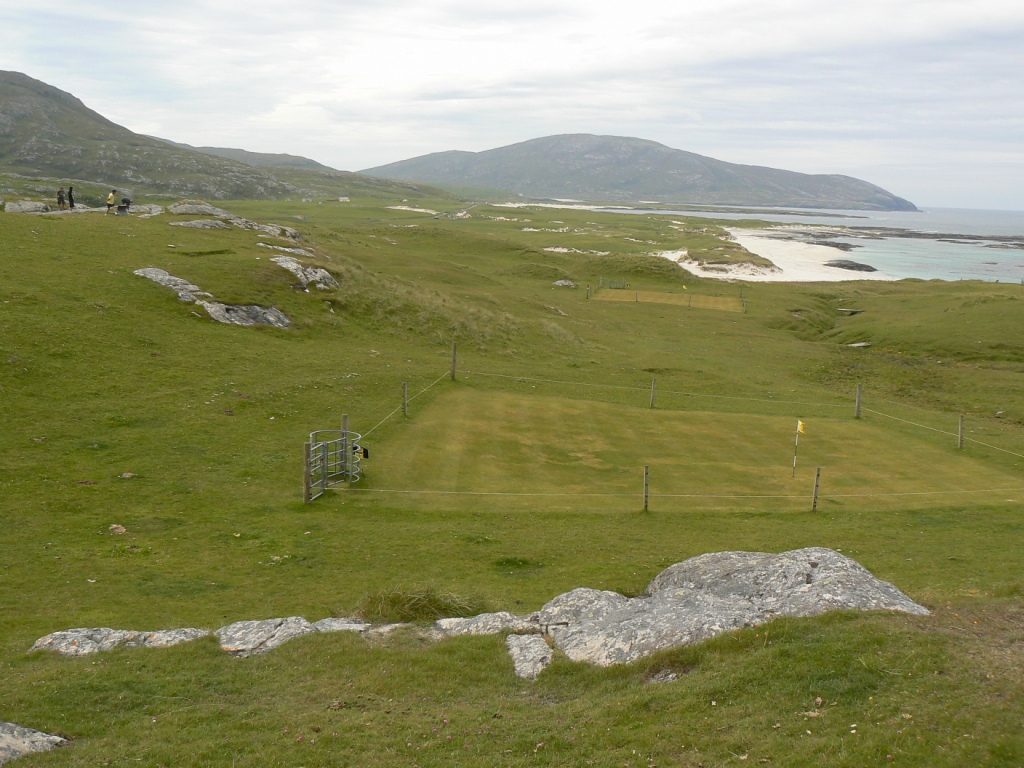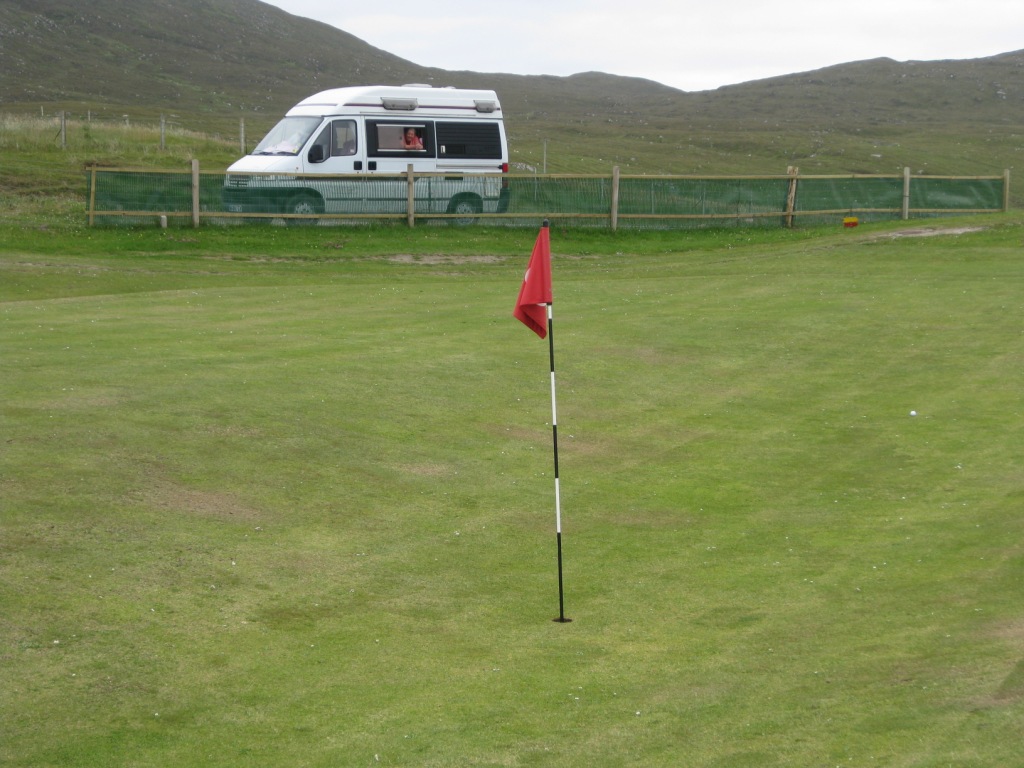 At Fortrose and Rosemarkie we had Tempo ovelooking the first tee and I joined a group of mates who play on Saturday morning. They were most generous, sharing local knowledge, shouting me a cool beverage, and even covering my green fees. See www.fortrosegolfclub.co.uk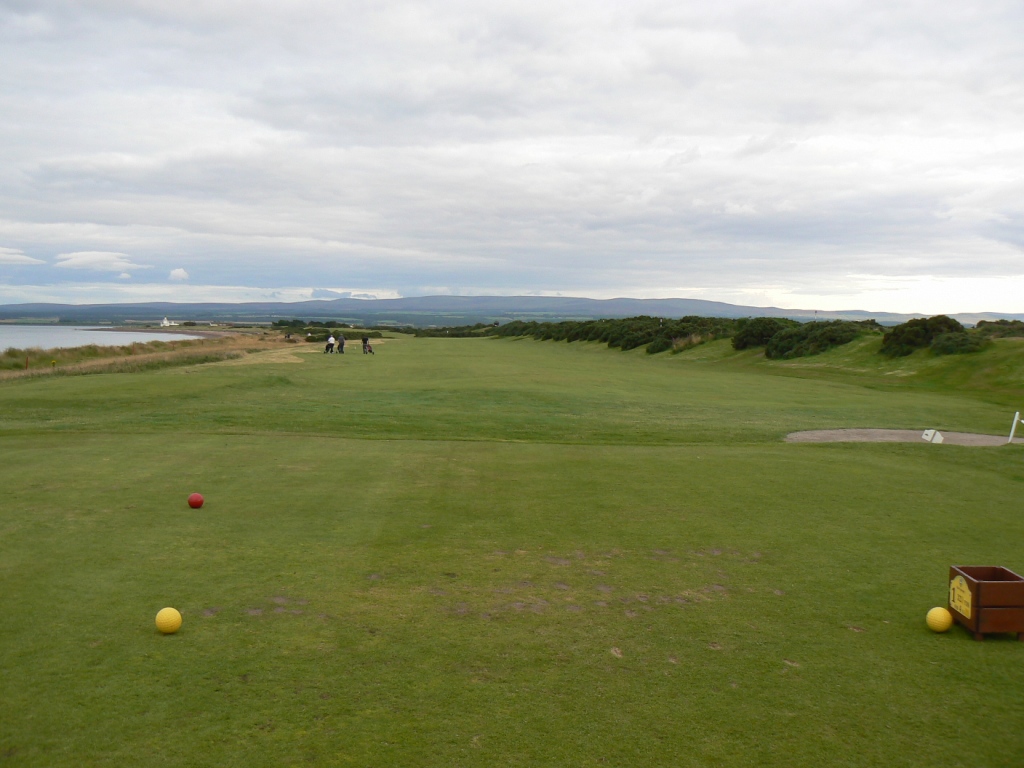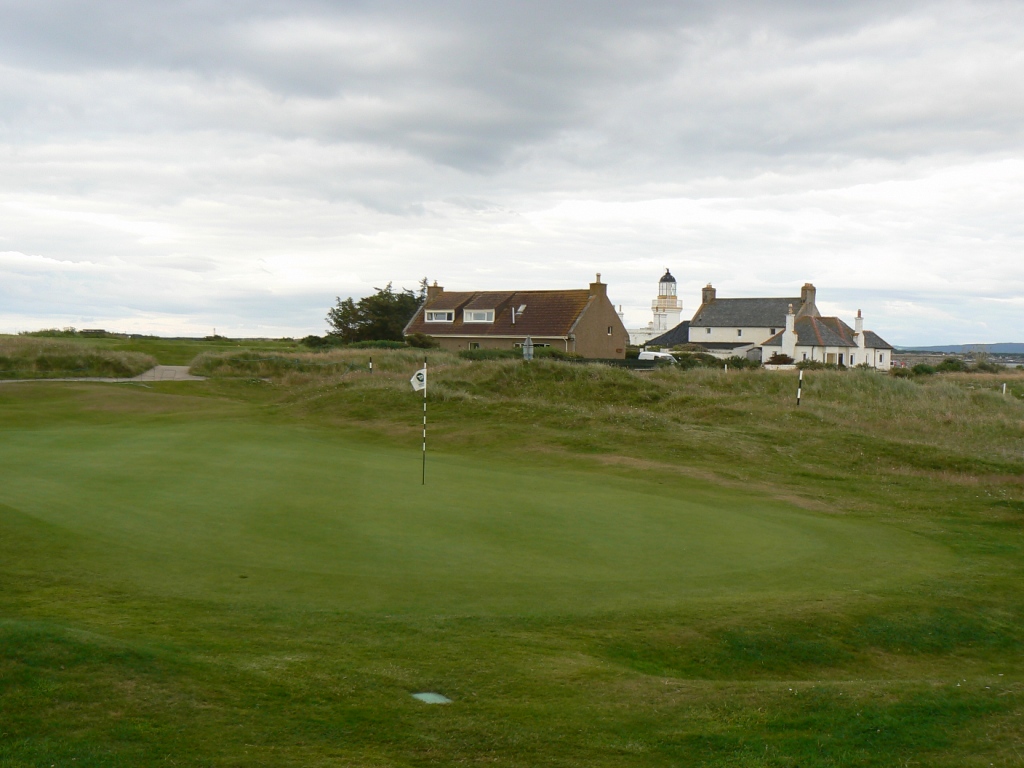 But most fun of all was Brora (see www.broragolf.co.uk). Even though the course is grazed and has fences to protect the greens it is in excellent condition. It is a classic out-and-back layout along the coast and every hole has real character.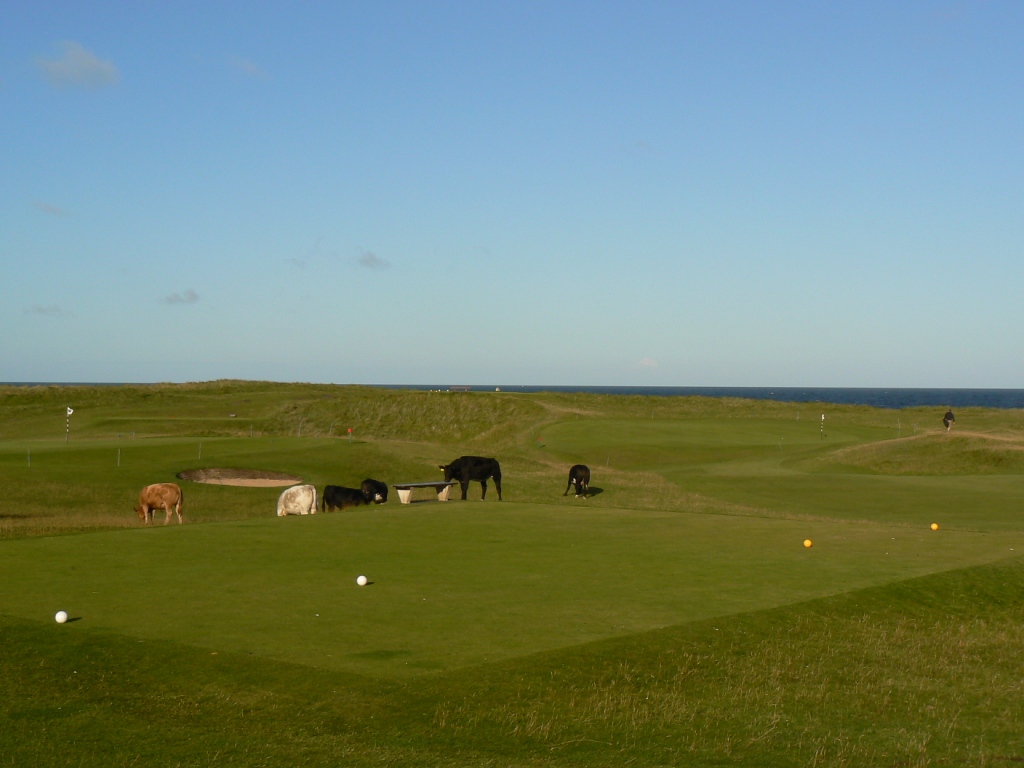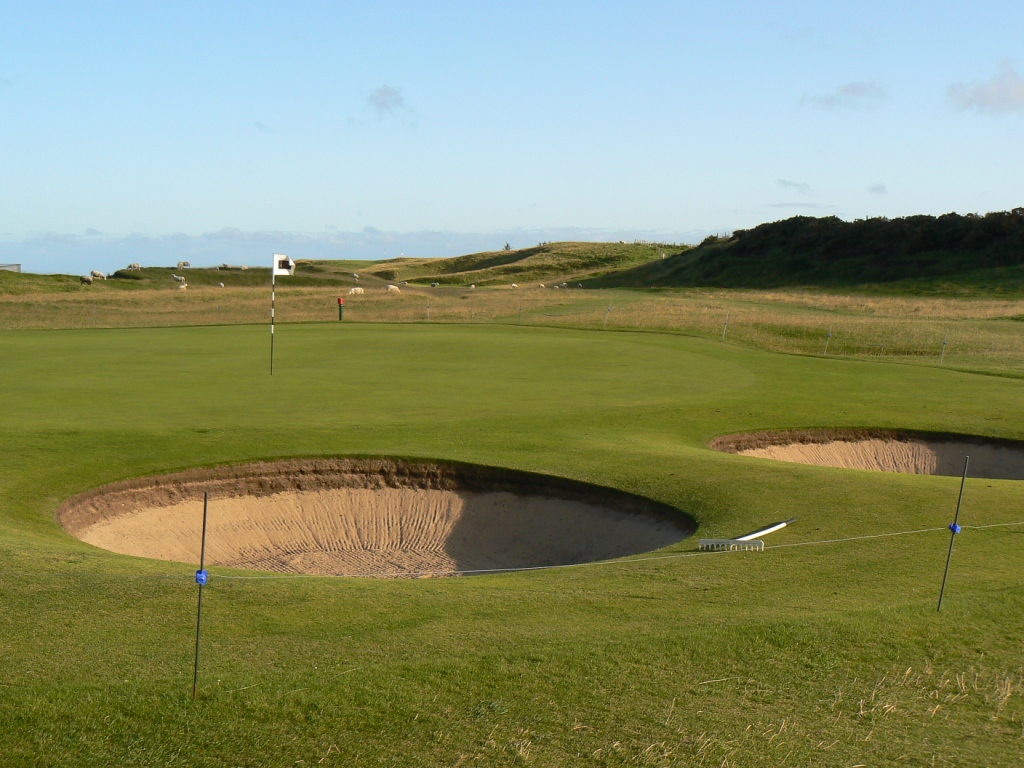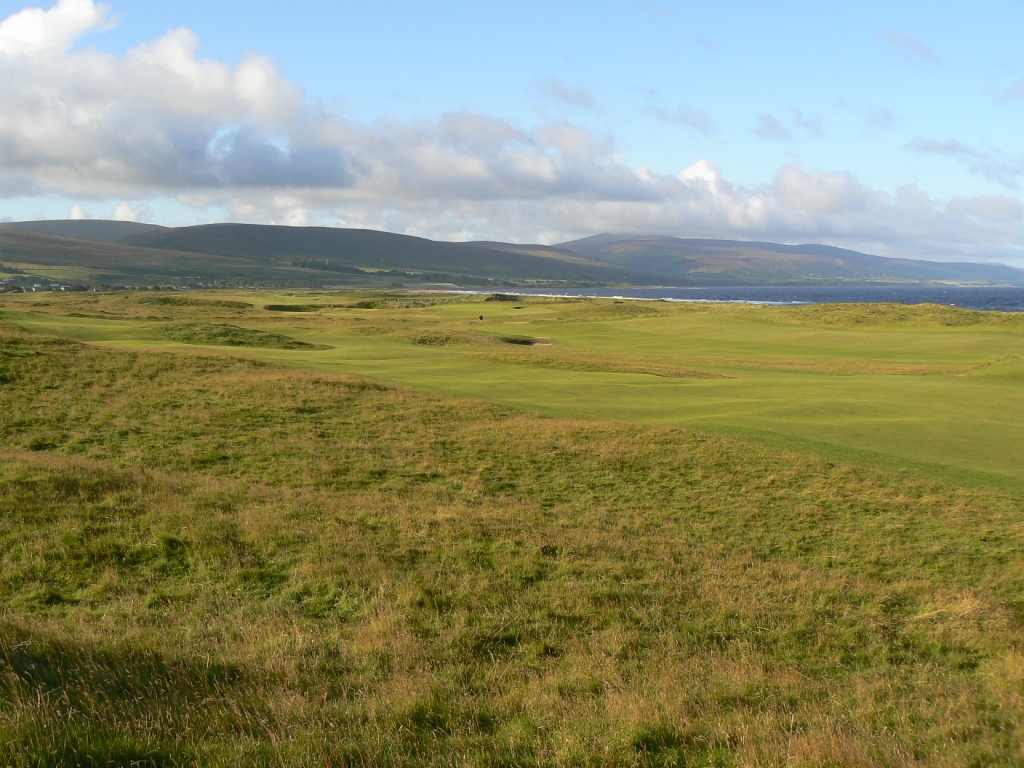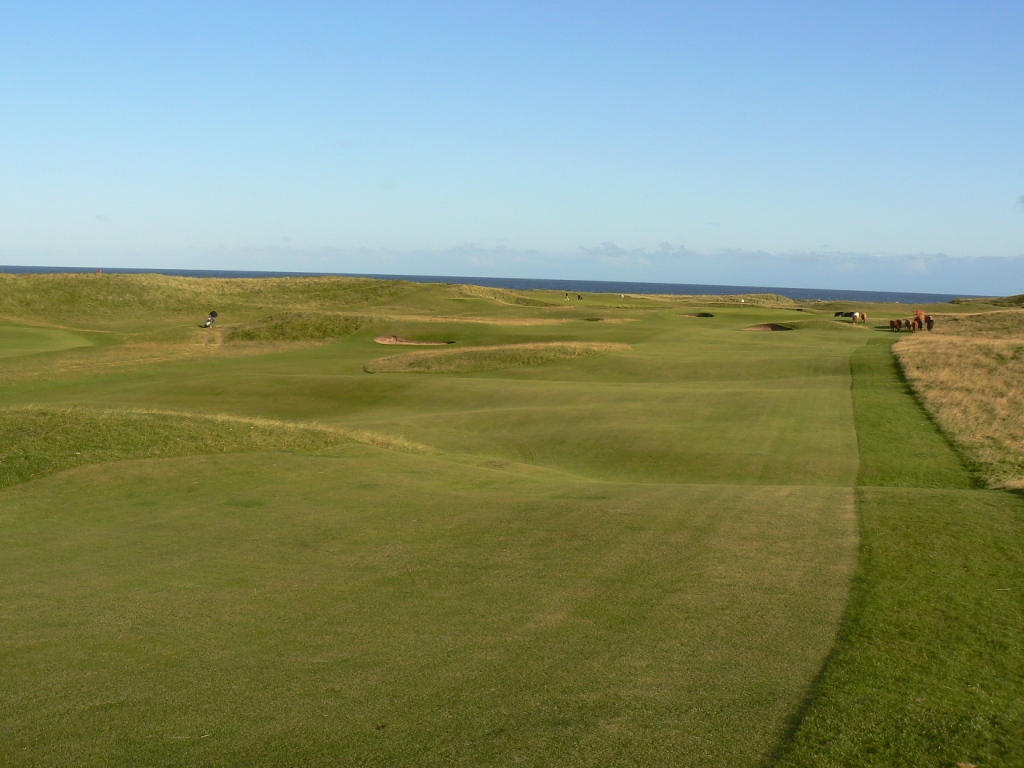 Towns and Cities
We didn't spend a lot of time in the population centers - but when we did they often looked different than the way things are back home.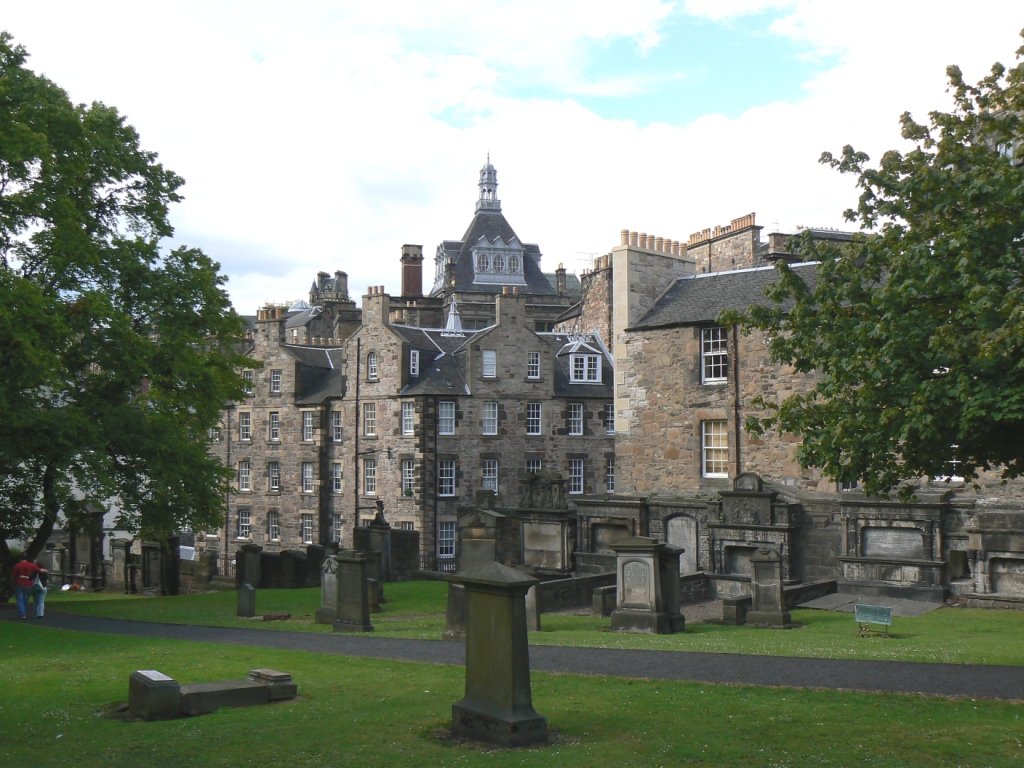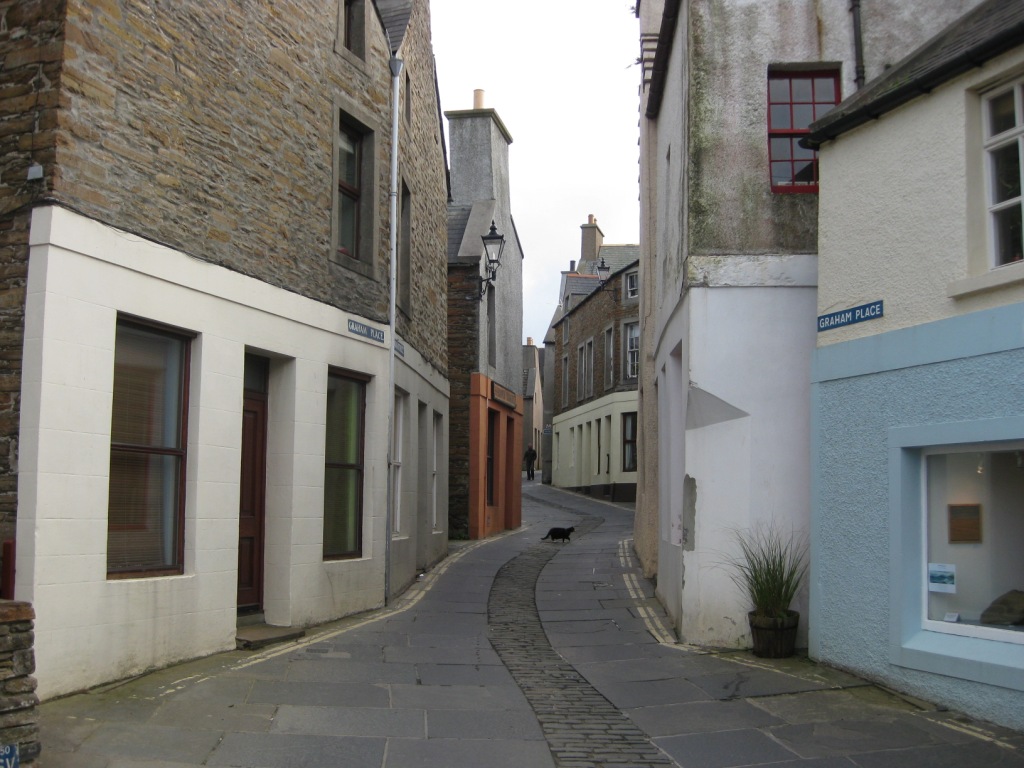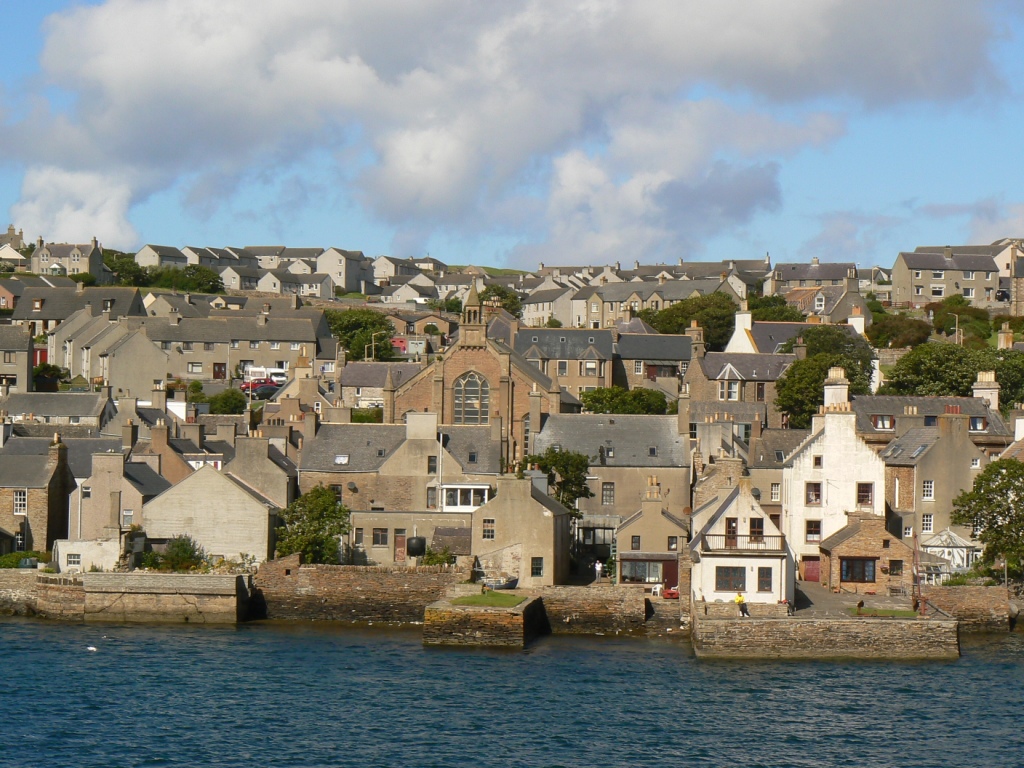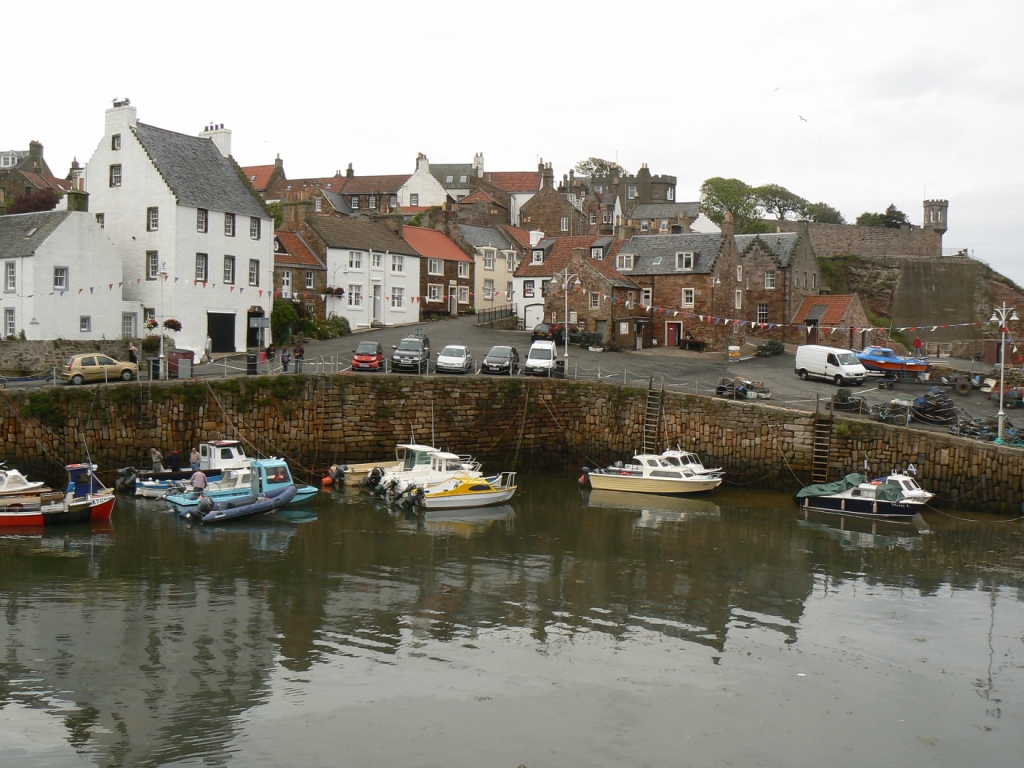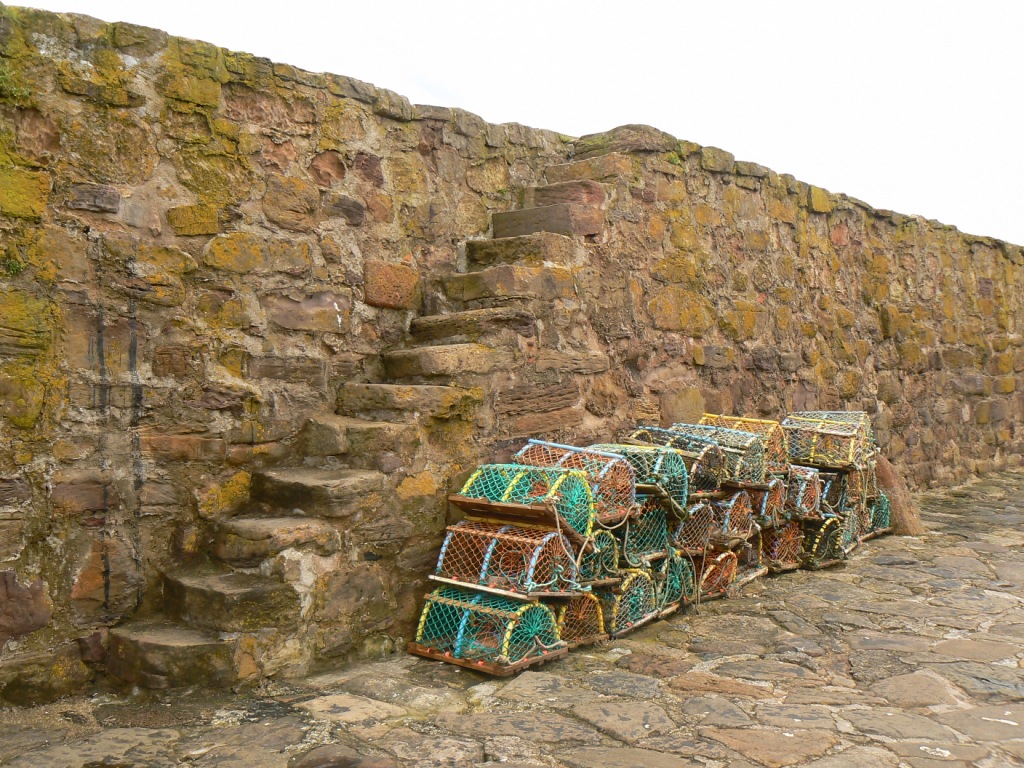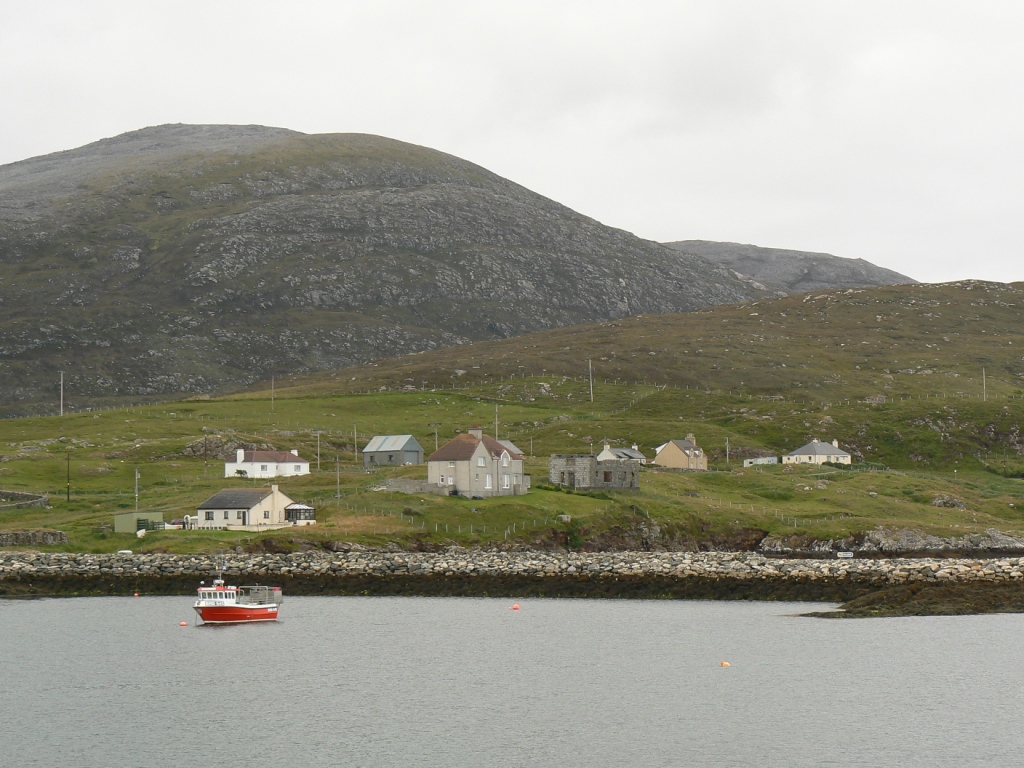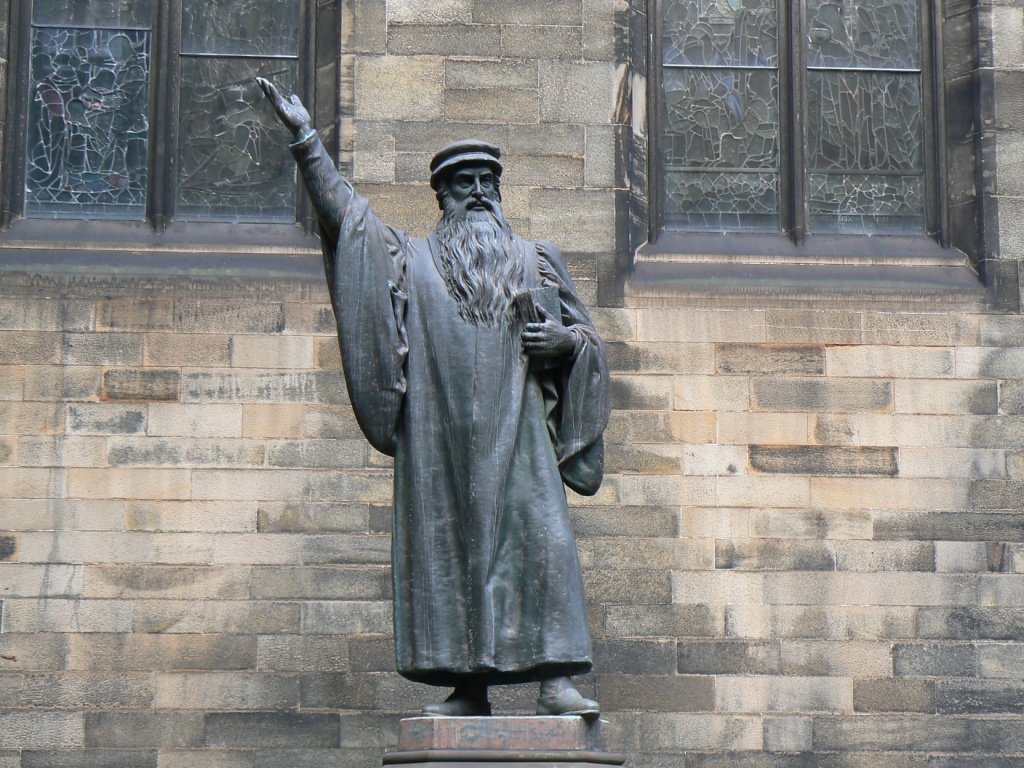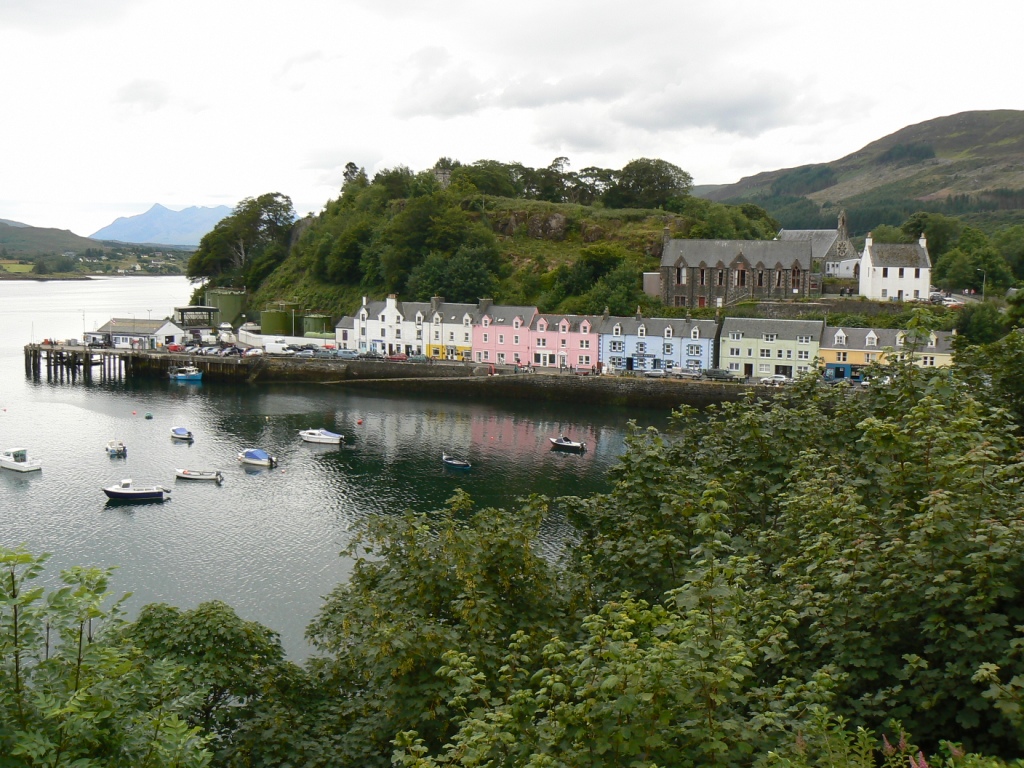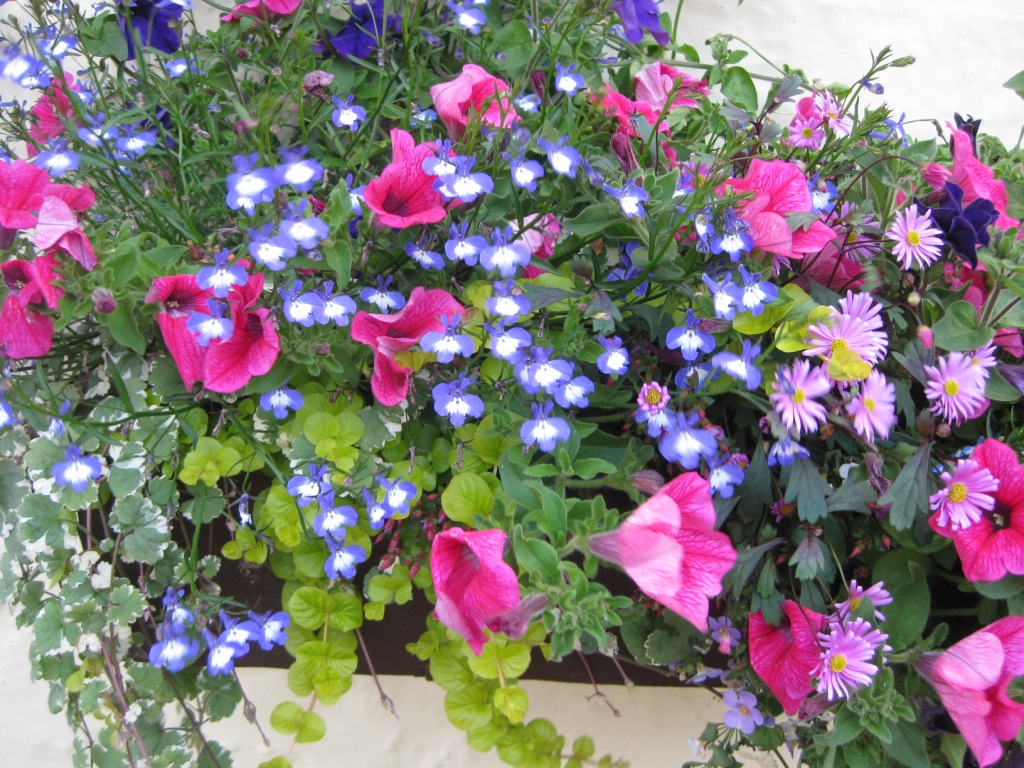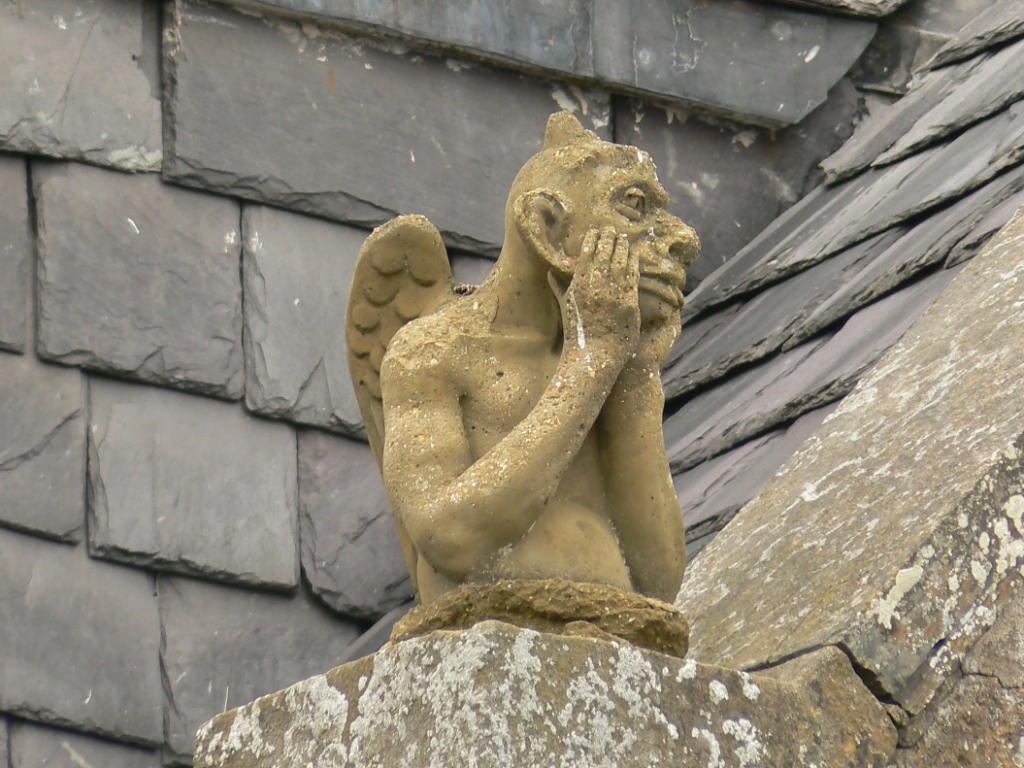 Land and Sea
We spent most of our time in the countryside, and made 9 ferry crossings to/from/between islands.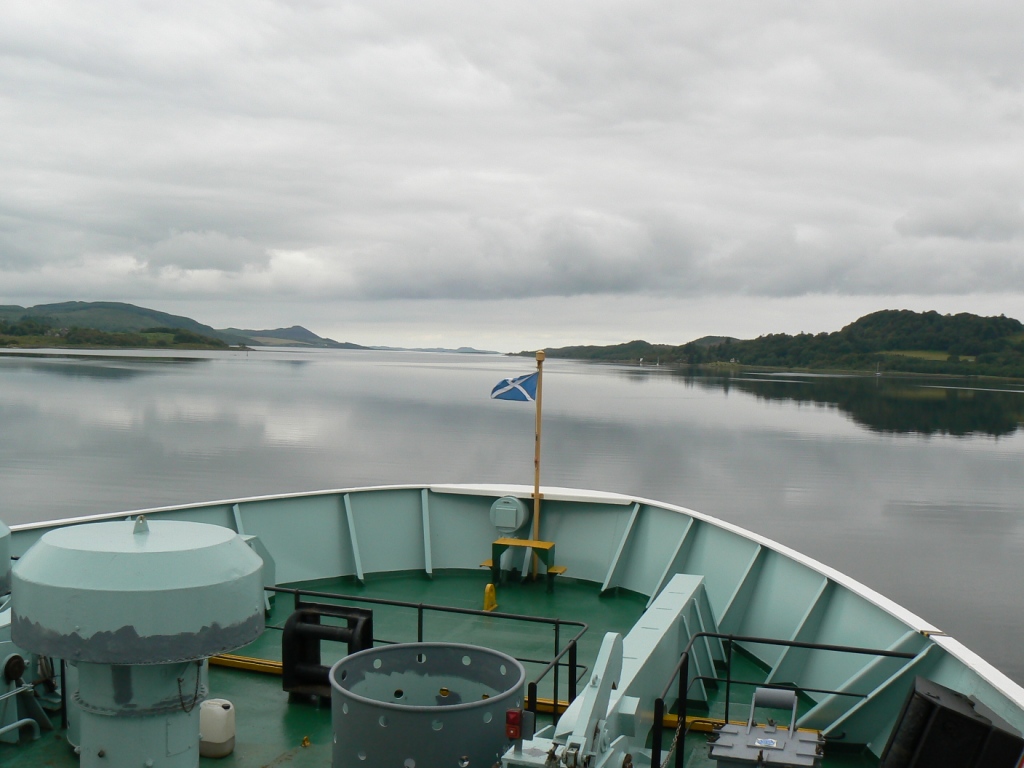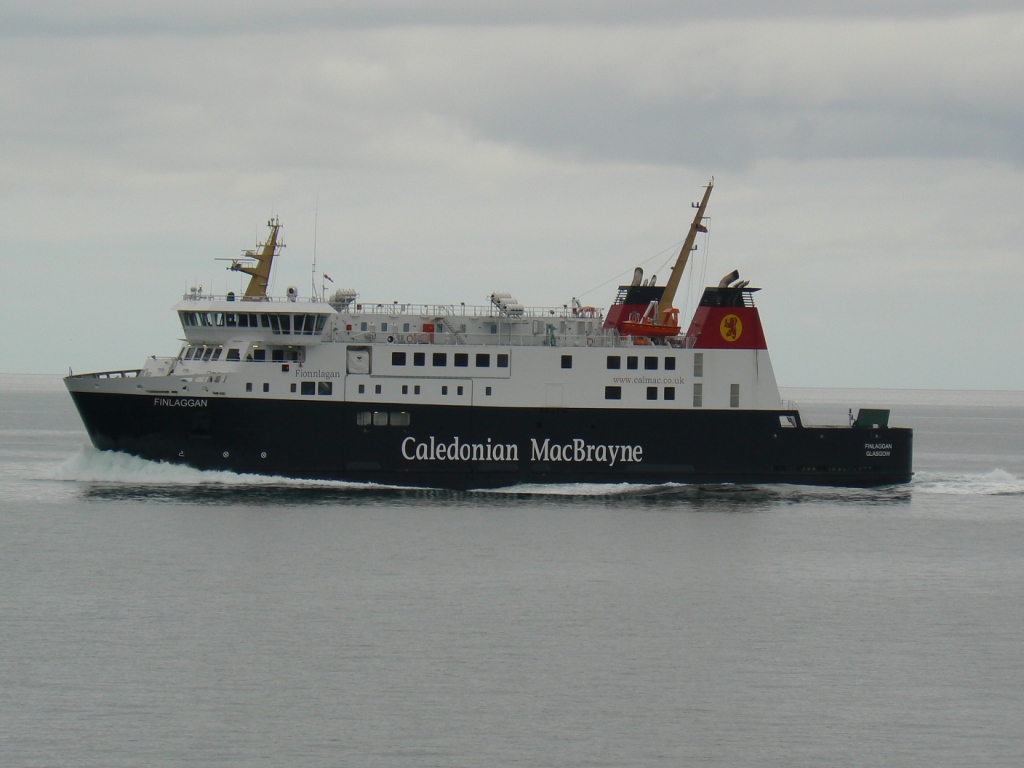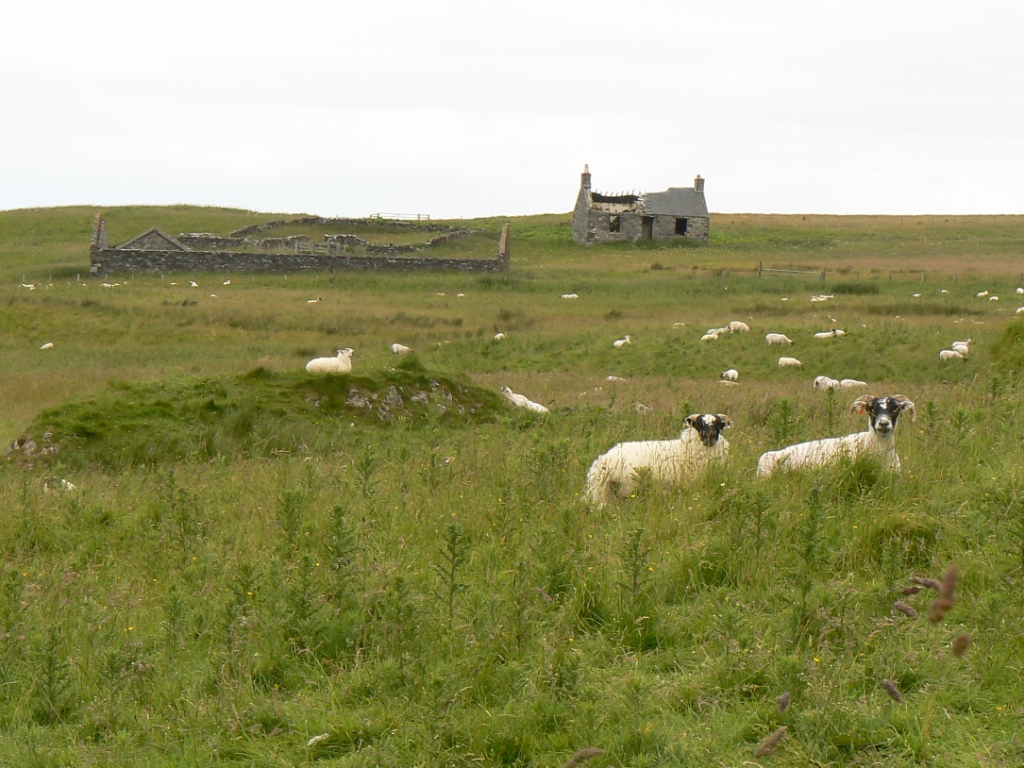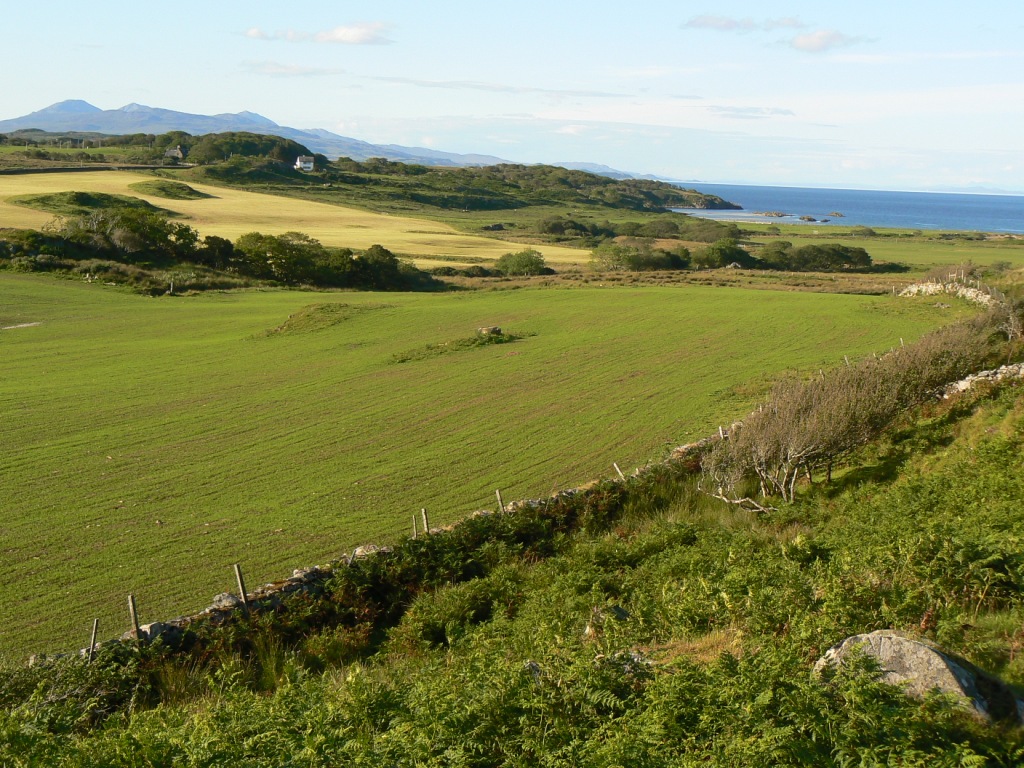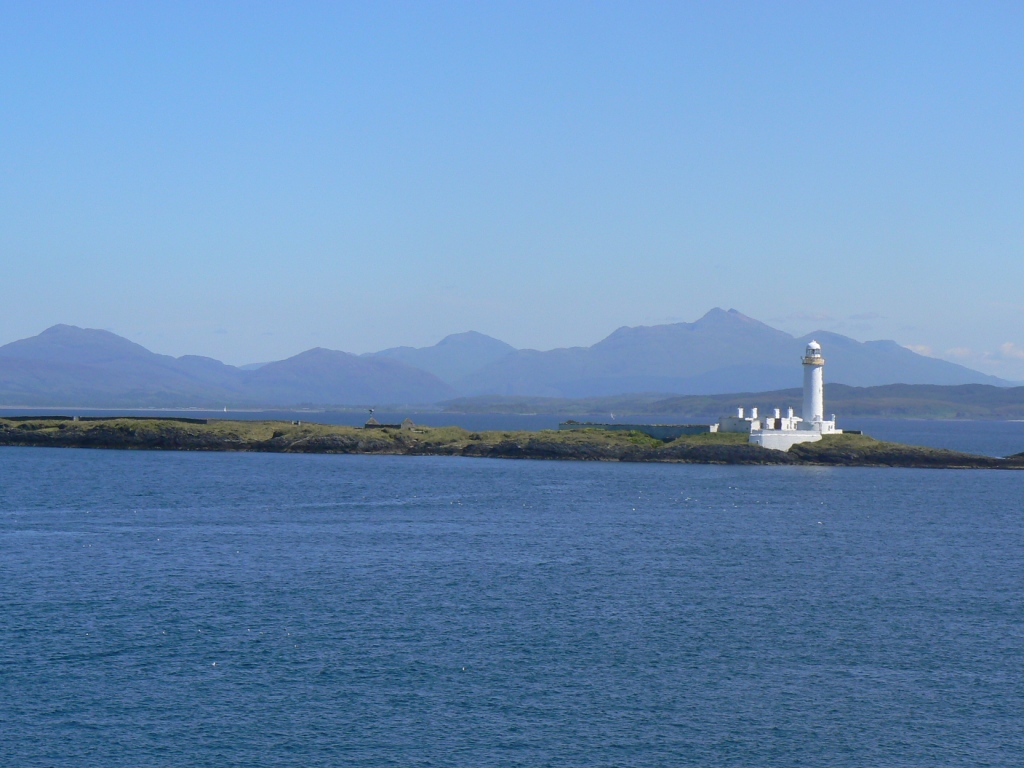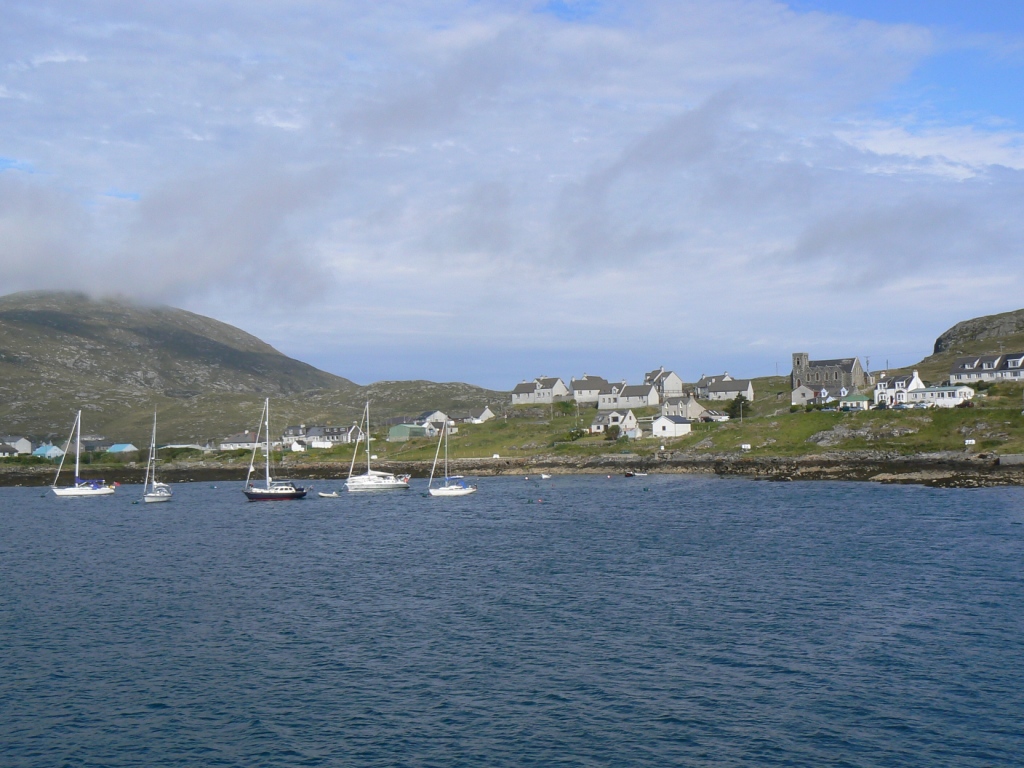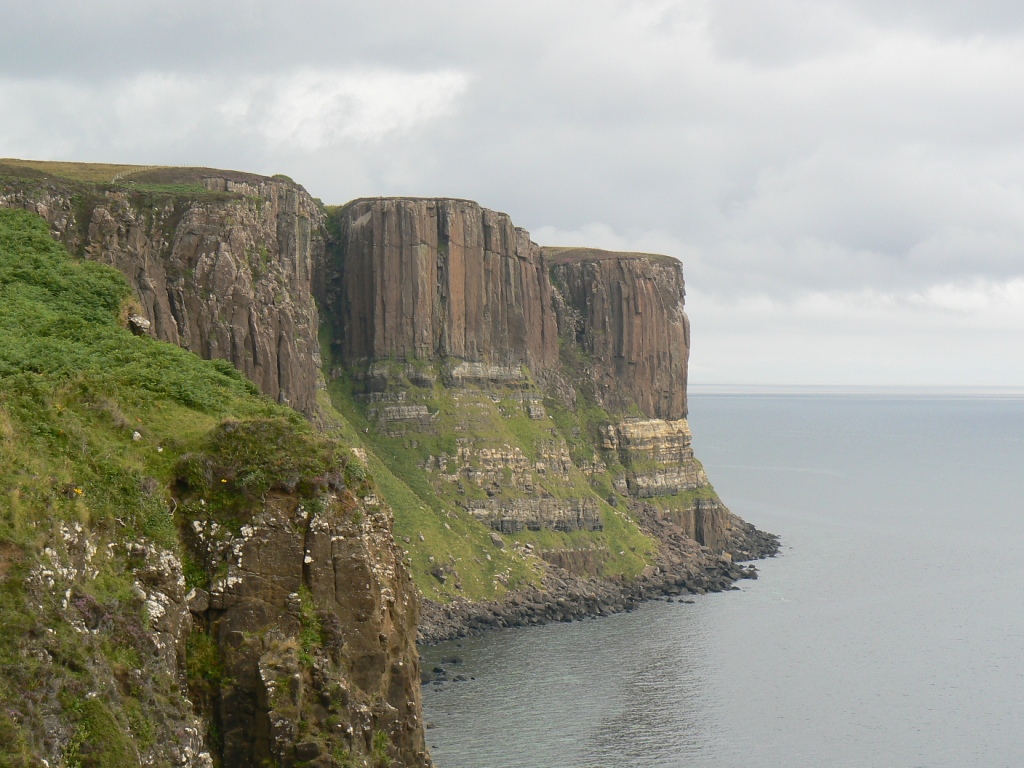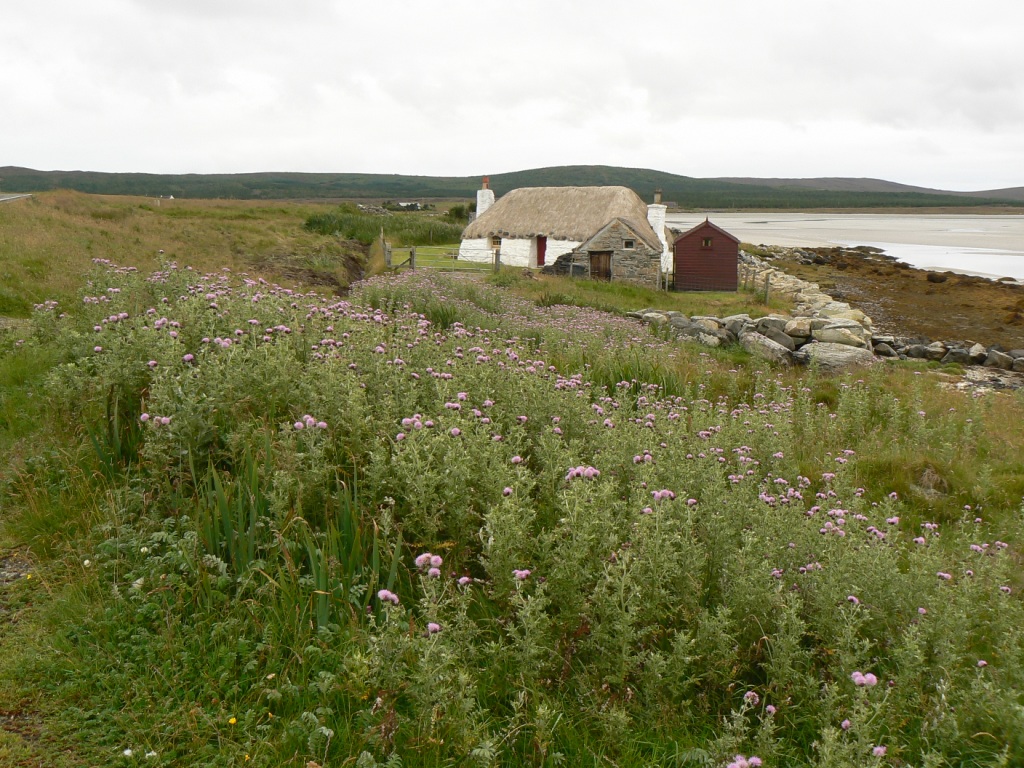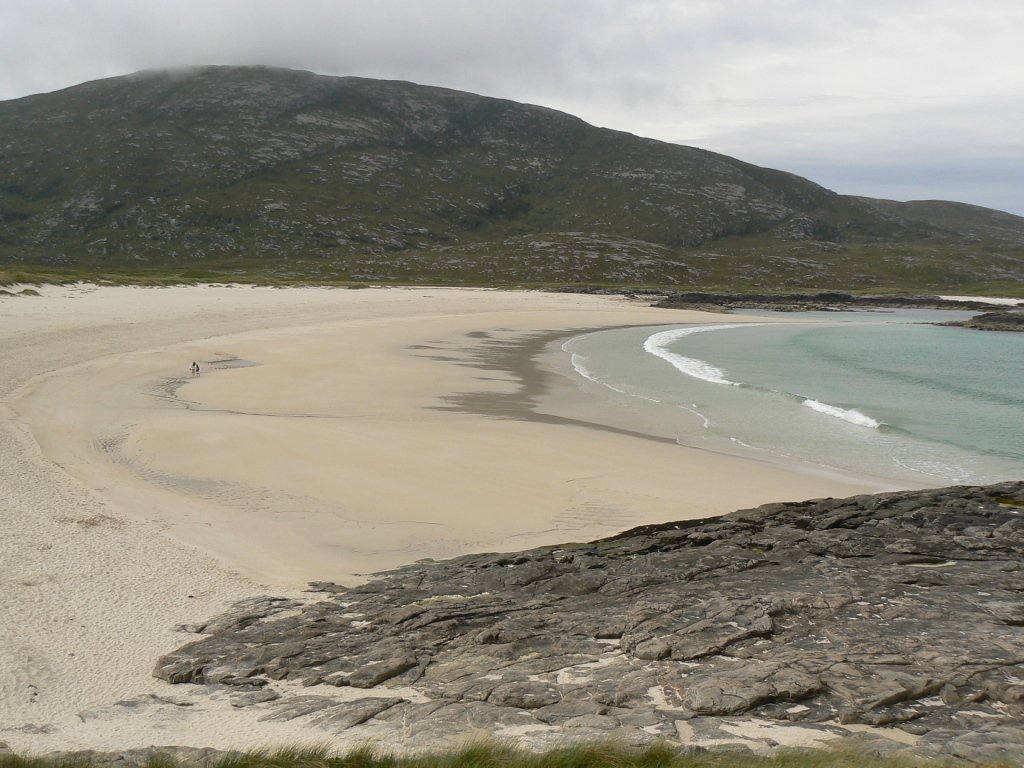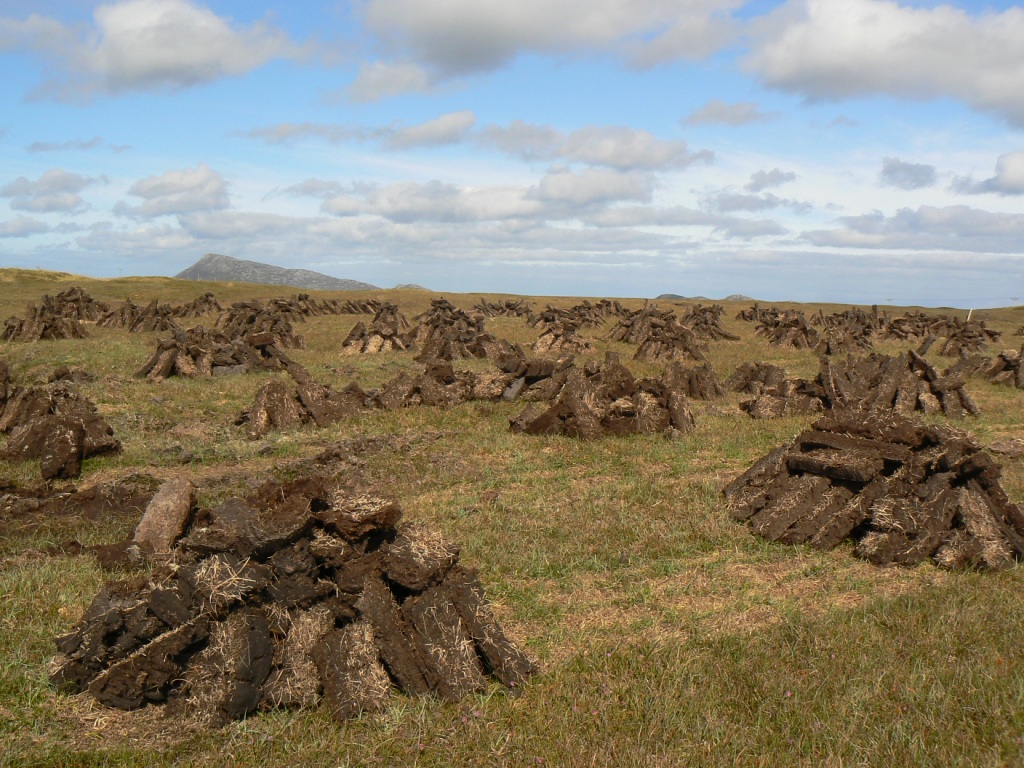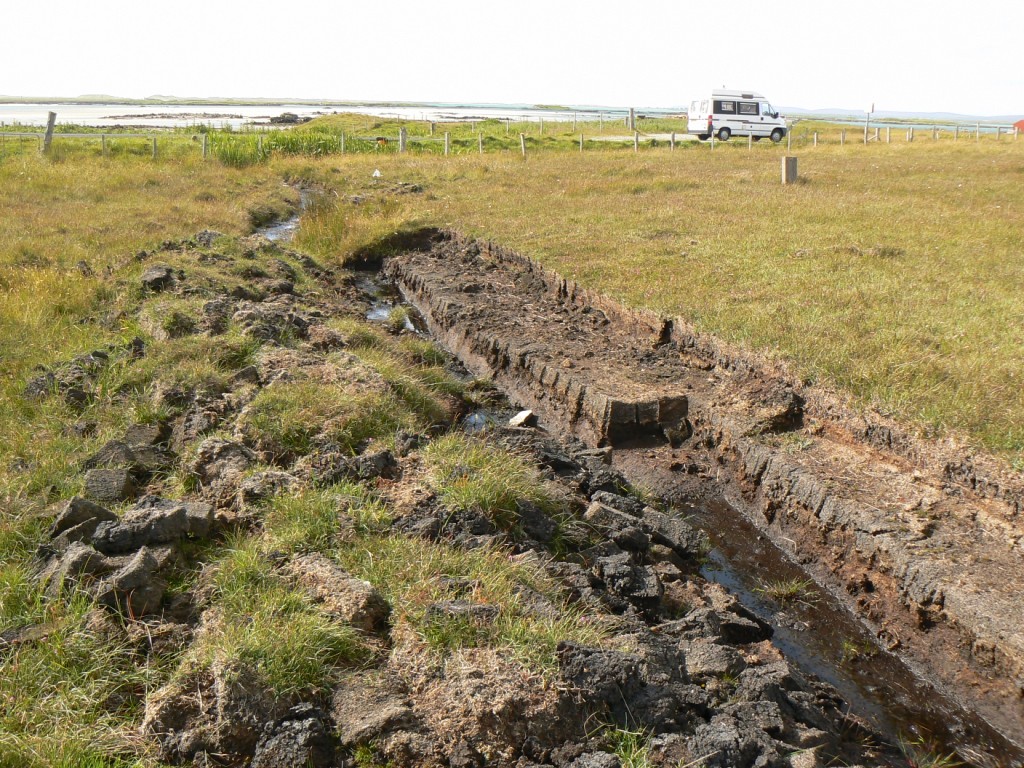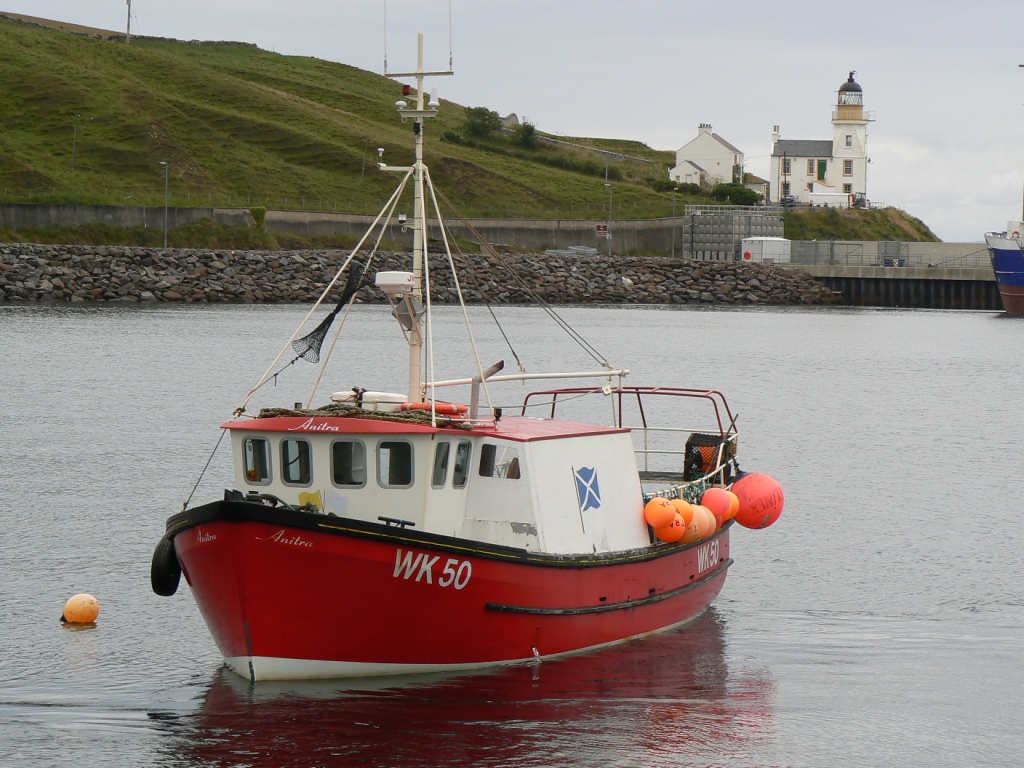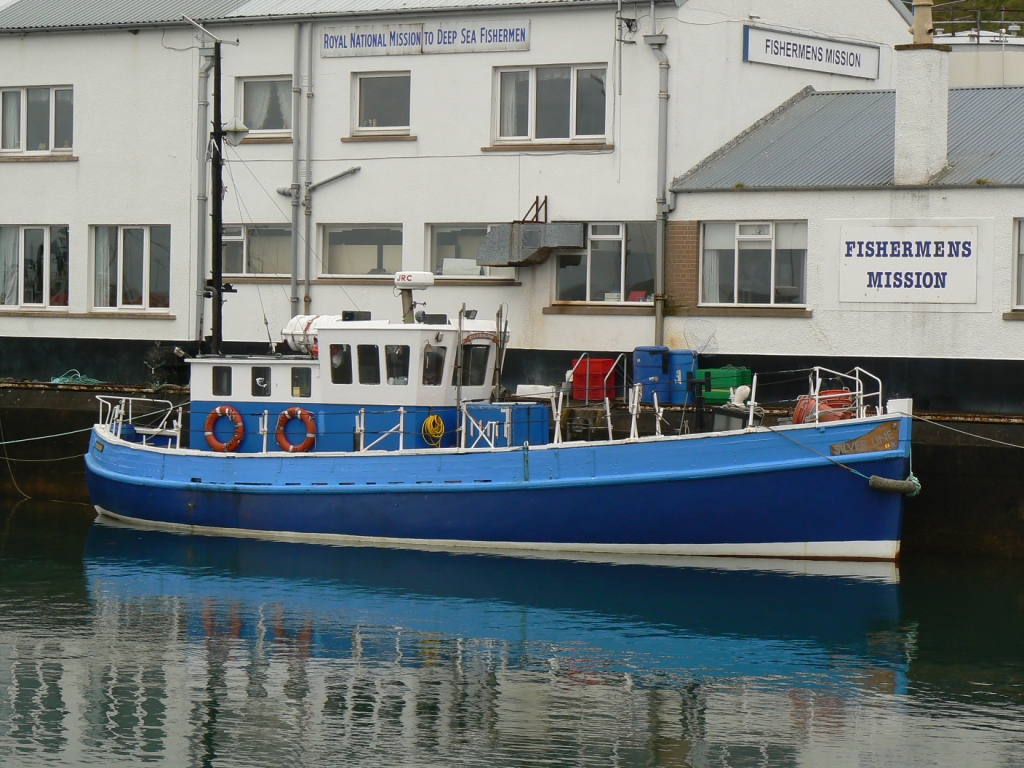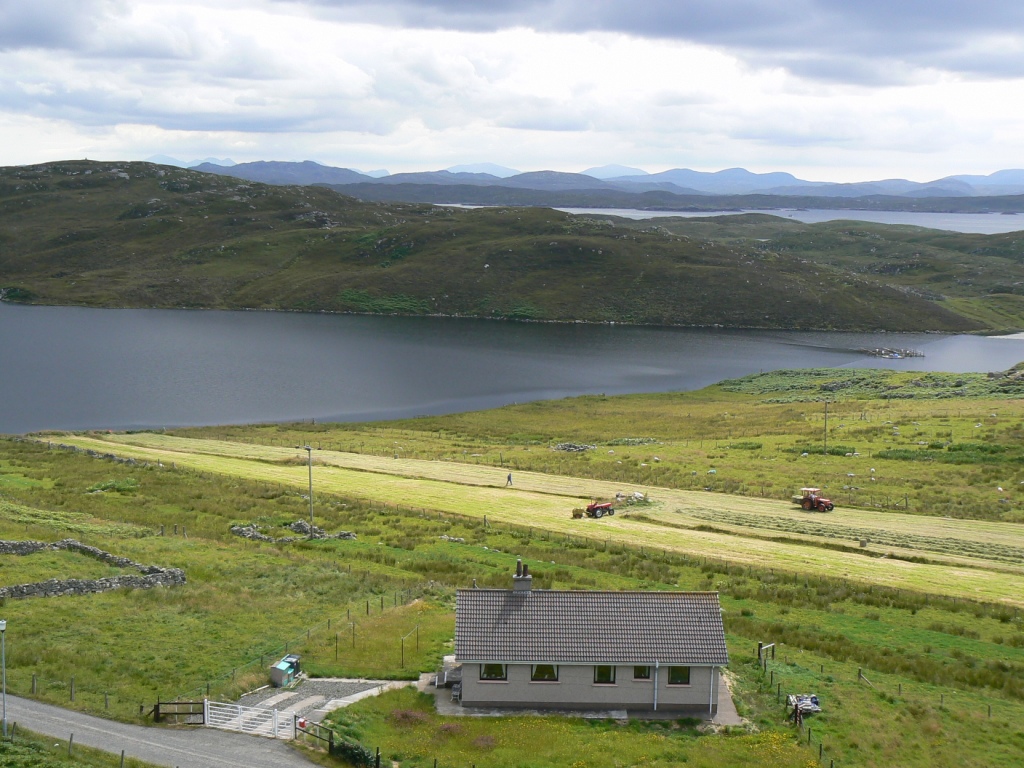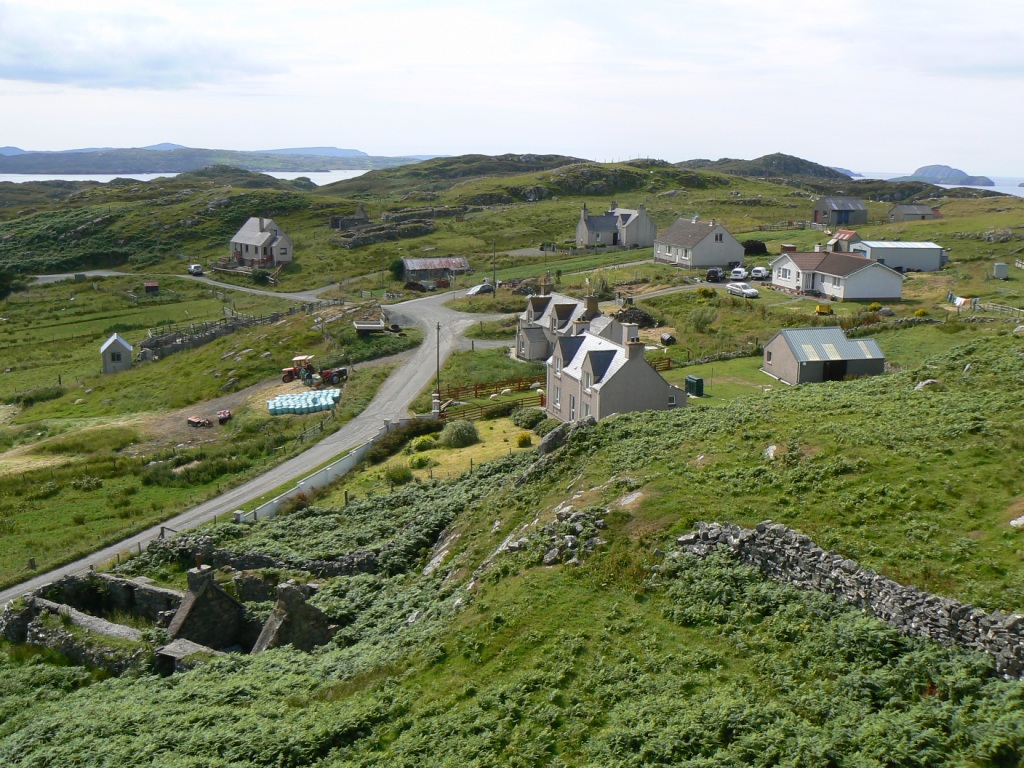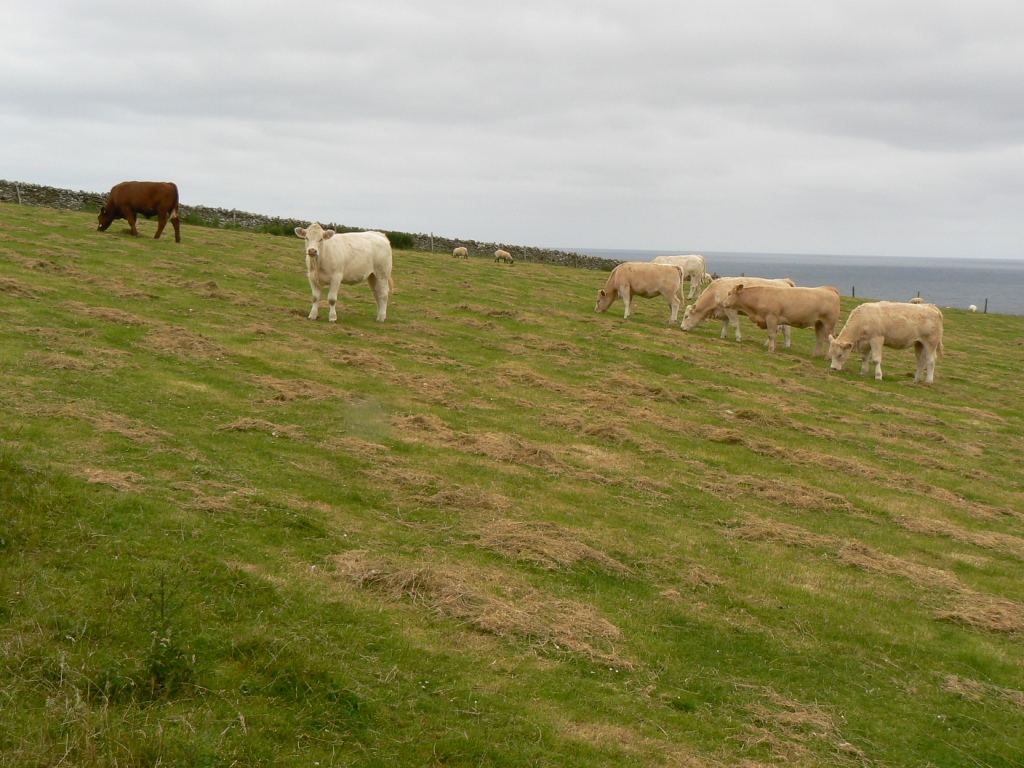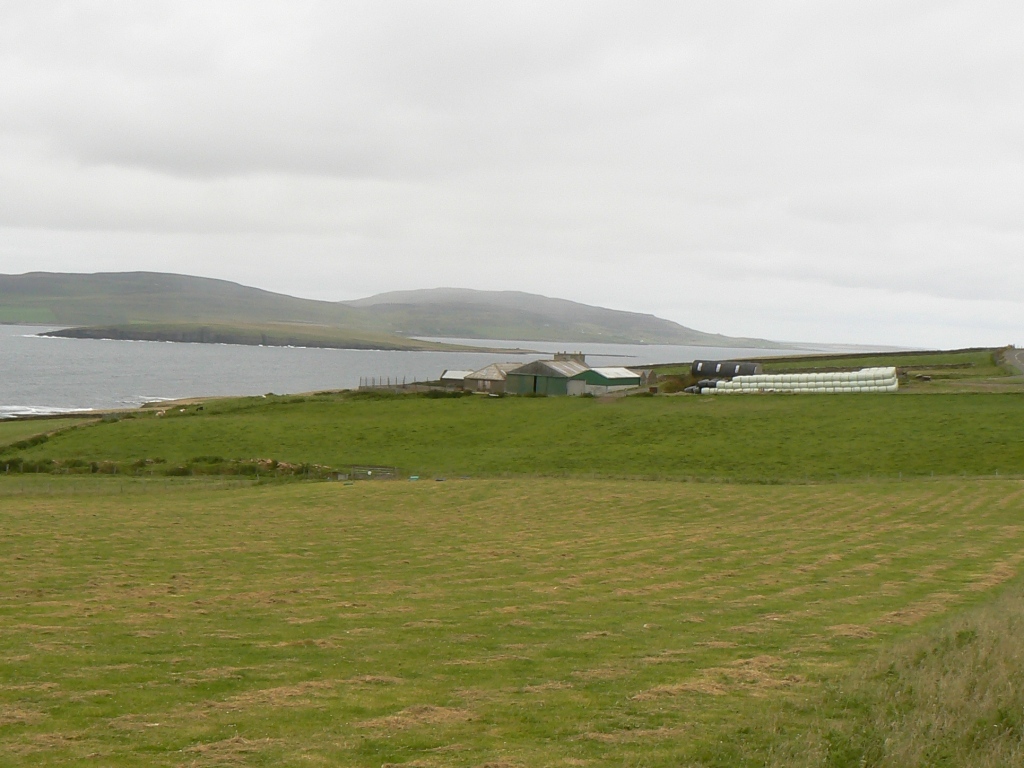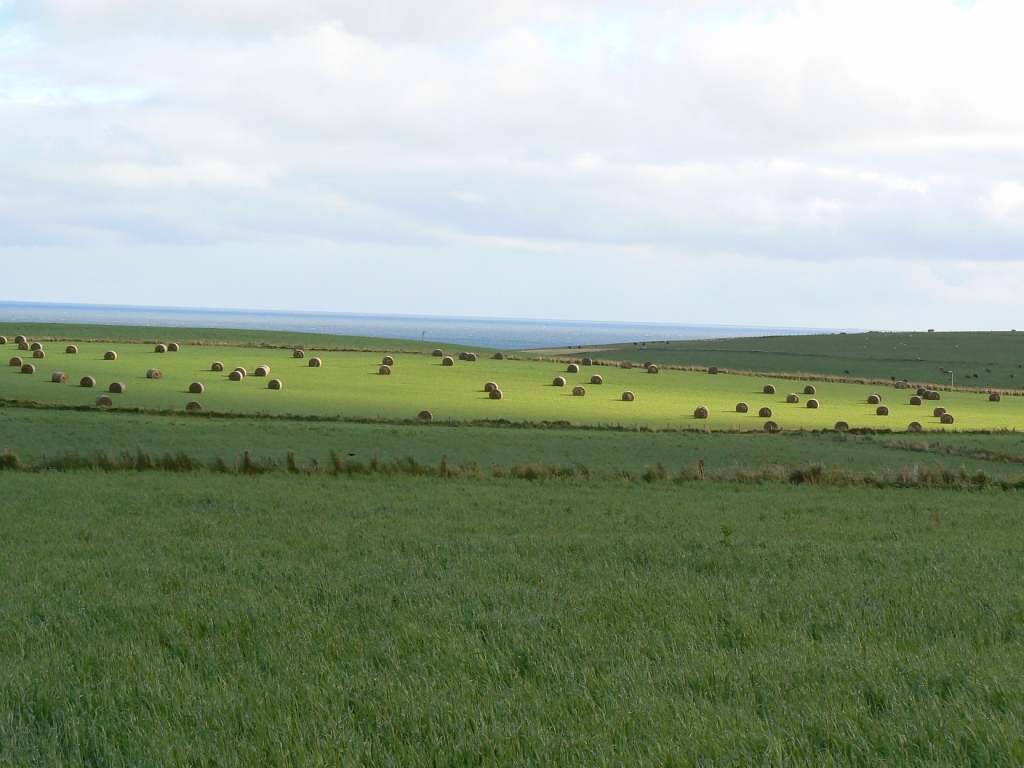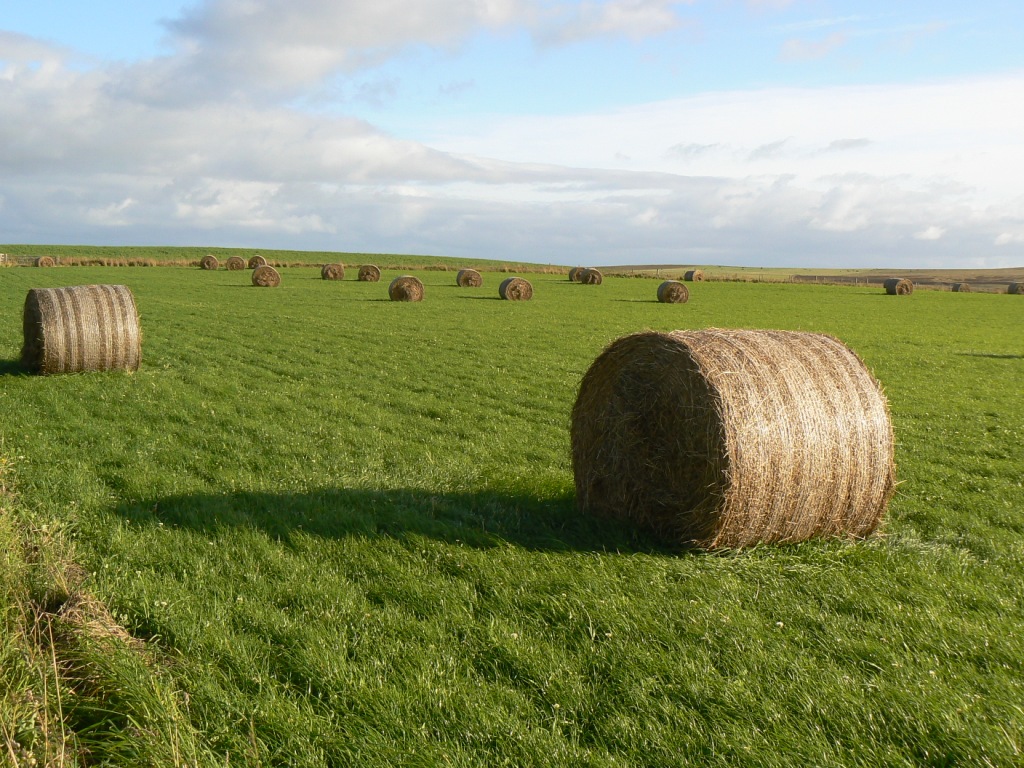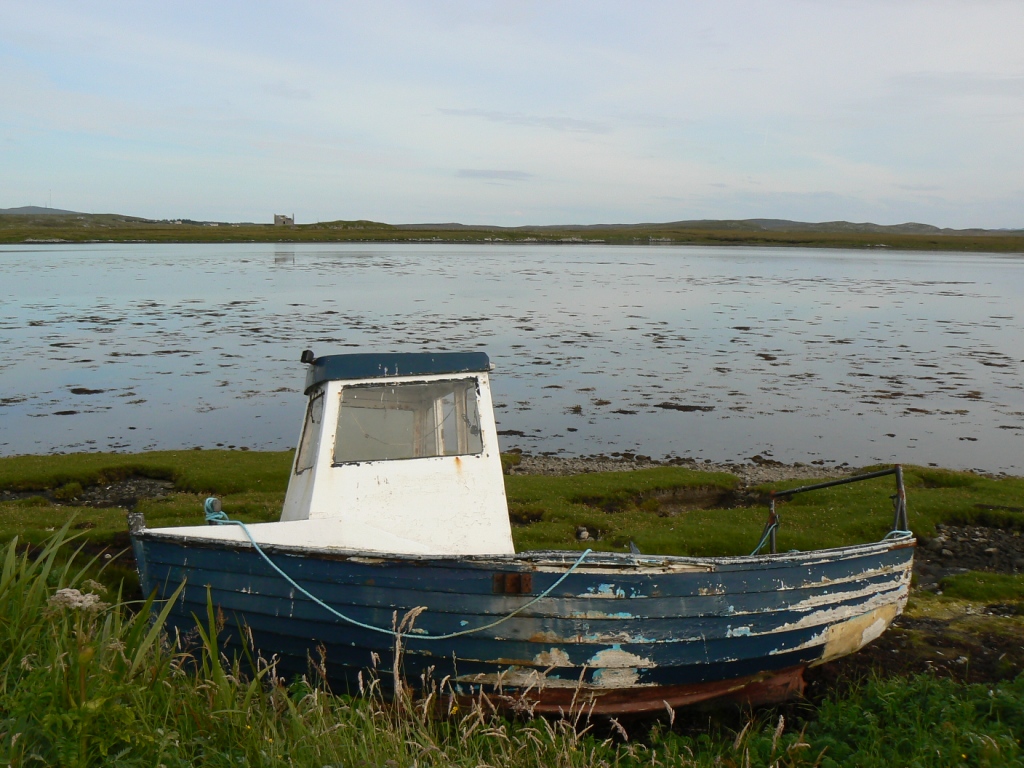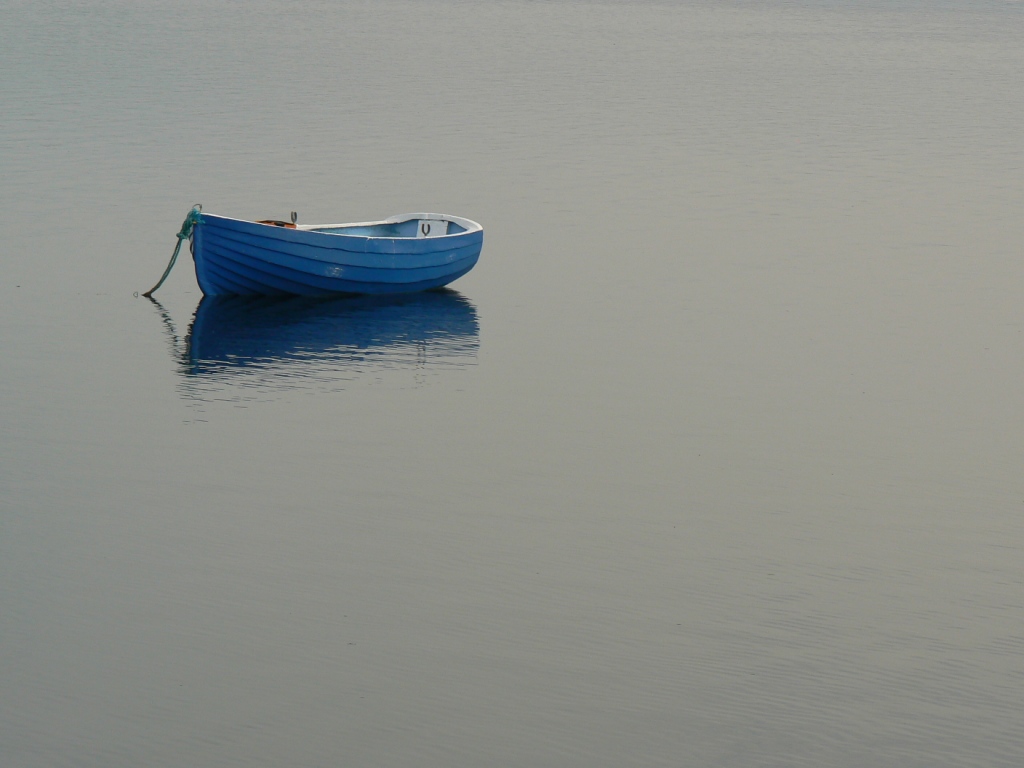 Flowers
We came across some wildflowers not on golf courses too.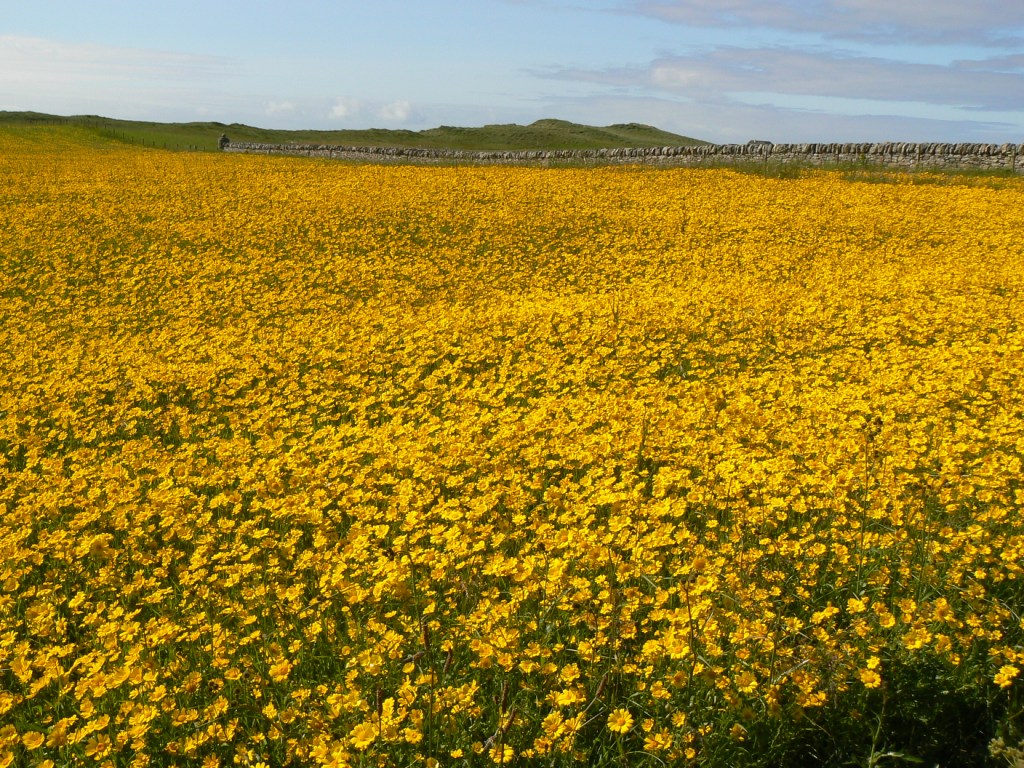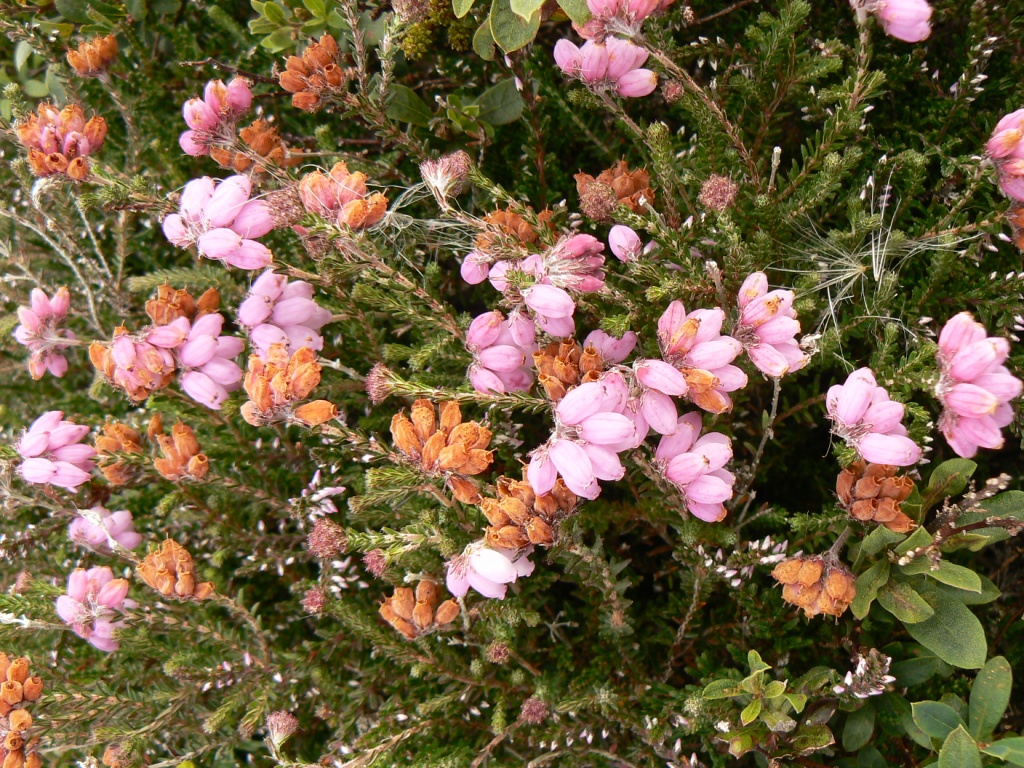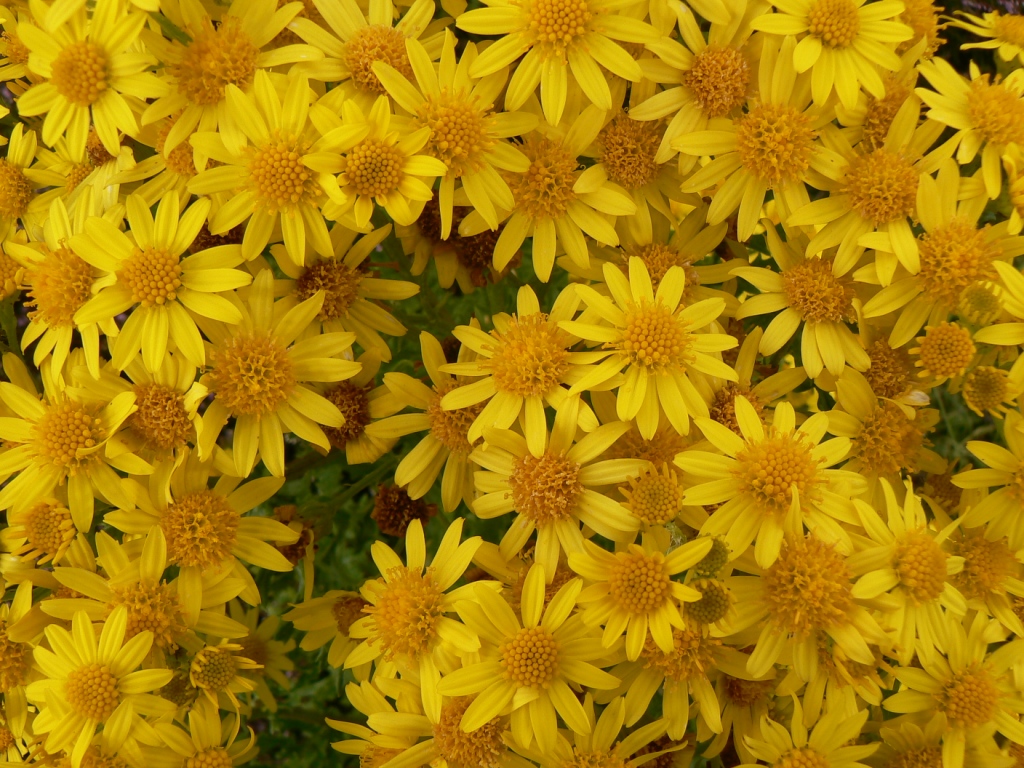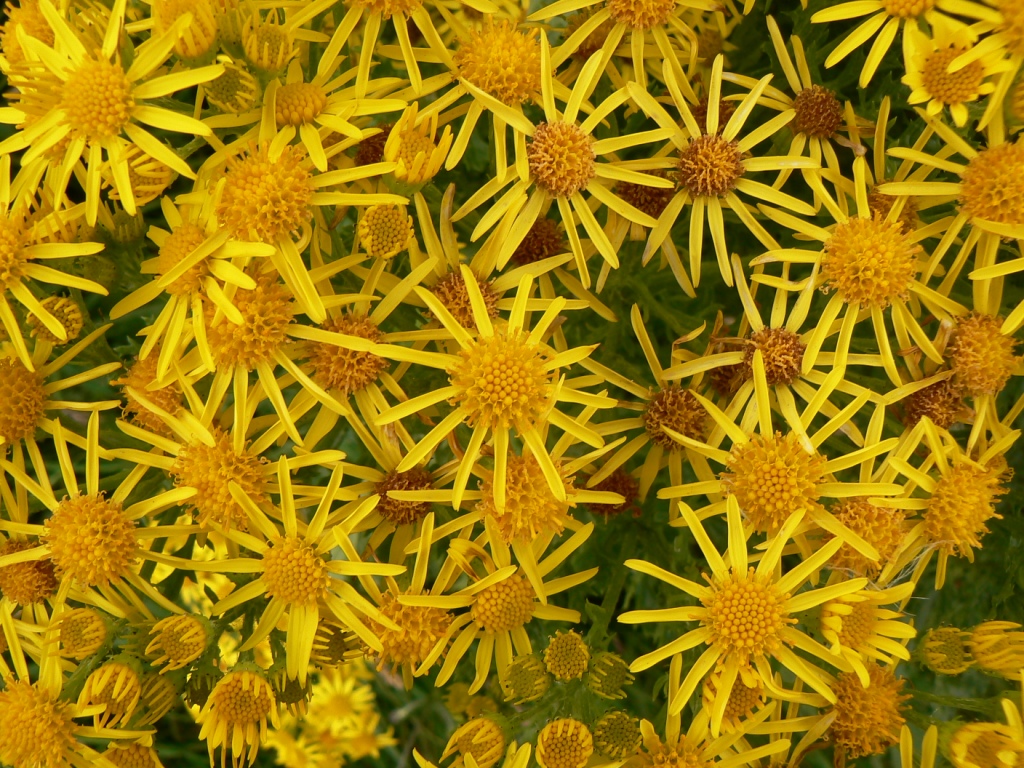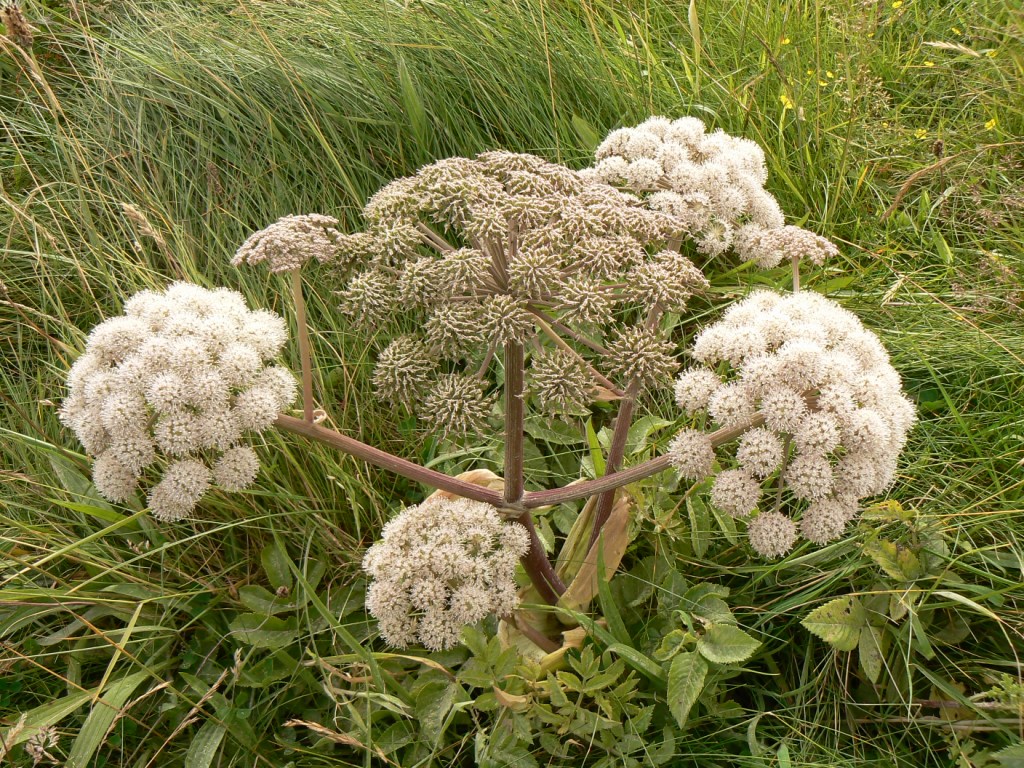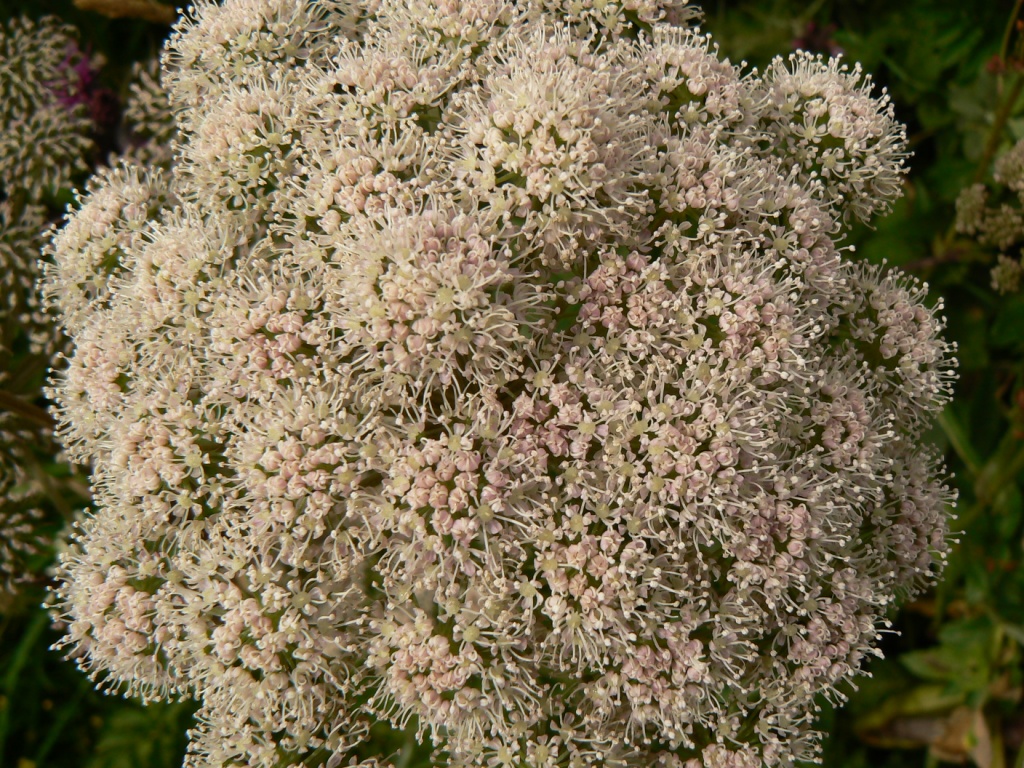 Highland Games
Our visit to Portree on the Isle of Skye coincided with the annual highland games - held in a small amphitheatre on "The Lump" behind the town. Included were running and field events for both locals and all comers, piping, dancing, and the marching pipe band. We had bagpipes ringing in our ears for days afterwards.
This section and the next are video links. Some of these are quite large, especially the ones of the tattoo in the next section. Click the caption below the photo to download and watch the video. Contact me if you have issues.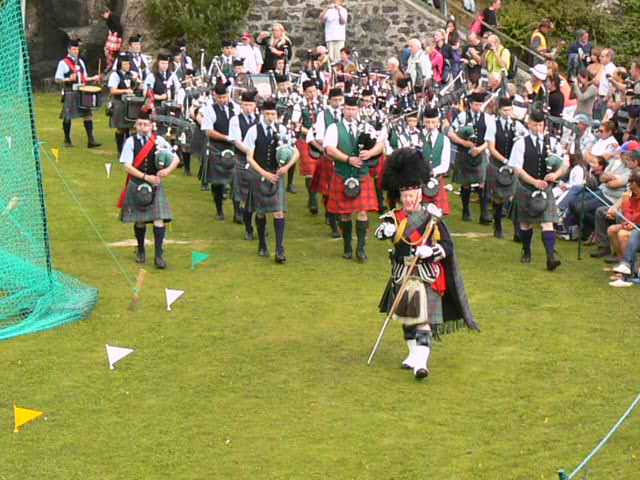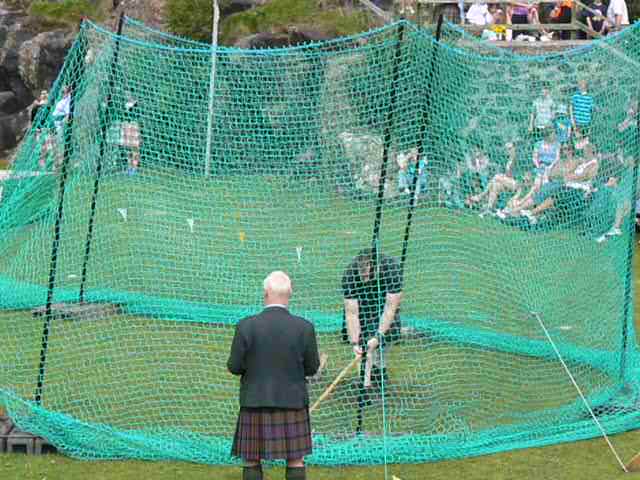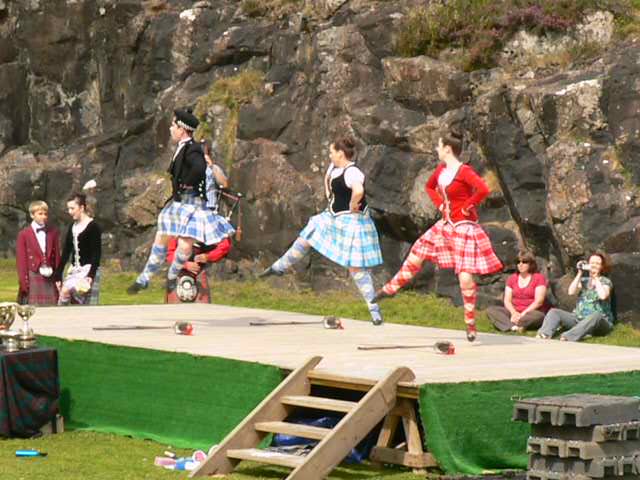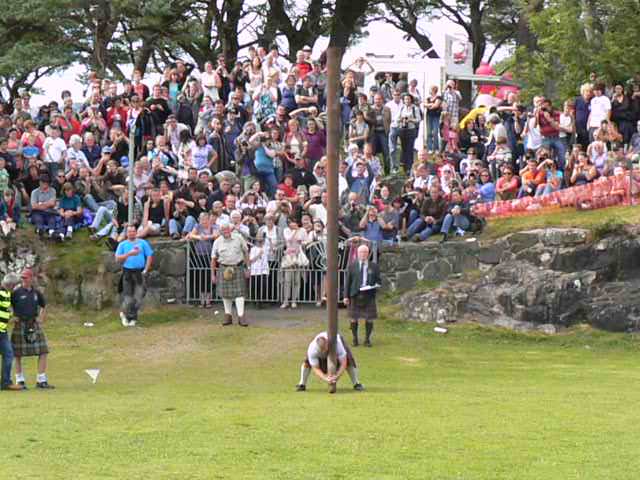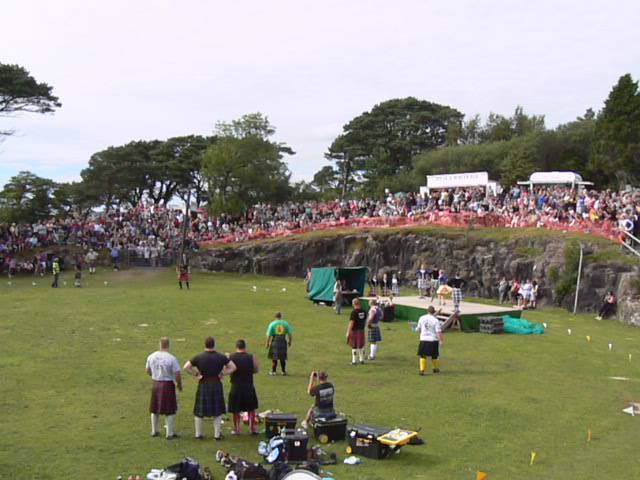 The Edinburgh Military Tattoo
Many of you will never have heard of the military tattoo, but, trust me it is a very big deal. For details see: http://en.wikipedia.org/wiki/Royal_Edinburgh_Military_Tattoo or http://www.edintattoo.co.uk/
Jill had done her homework and knew the date that the tickets went on sale, so we were up at midnight online and eventually on the phone to Edinburgh. We had great seats. It was the final event of our 6 weeks in Scotland, so we had a nice dinner in a restaurant near the Edinburgh Castle, and really enjoyed the show - and it was especially nice to finish the tour wth a rousing version of Scotland The Brave!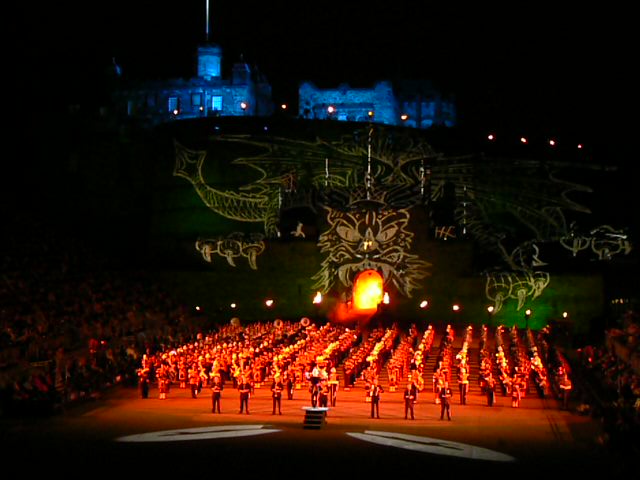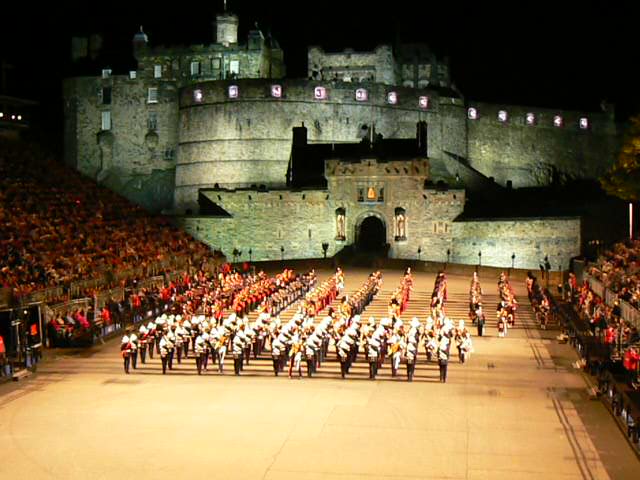 Cambodia
We flew from Edinburgh to Bangkok via Frankfurt, arriving in the mid-afternoon. Jill chilled out and studied the Thai language with very friendly staff at the Bangkok Loft Inn (see http://www.bangkokloftinn.com/ - recommended if you are going to be in Bangkok). Meanwhile John caught a 4am bus for the trip to Siem Reap in Cambodia to visit the ancient runs of Angkor Wat. The trip was more of an adventure than planned. Due to a missed connection and a taxi breakdown the last 15 km were in a local taxi - a Toyota Camry which already held 10 people when it was flagged down. After a bit of shuffling the driver shared his bucket seat with a young man, I shared the passenger bucket seat with a young woman, and we had 3 adults plus 4 children in the back seat - for a total of 11. Happily the trip was short, we didn't stop to pick up anyone else, and the driver spoke a bit of English. I got him to teach me how to say "No worries" in Kampuchean, we had a few laughs, and a few minutes later I was at the hotel.
The hotel itself was very comfortable - in a well restored French colonial building. Air conditioning, swimming pool, and all the mod cons. It was in the heart of the old market area which is also the heart of the new backpacker area. Through the wonders of the Internet I had arranged for Bunleat Horng to be my guide for 2 days. He met me at the hotel and we discussed itinerary choices. Bunleat was an excellent choice - his English is perfect, his knowledge of the history is extensive, he knows how to plan the tours to avoid the worst of the crowds and maximize the enjoyment. His brother-in-law acts a driver in a very comfortable car. If you are planning to go to Siem Reap then contact him through http://www.tourangkorwat.com/ - you will be glad that you did.
I won't try to describe the history here, except to say that Angkor Wat is only one of the many temples in the Angkor district - which is a World Heritage site enclosing hundreds of temples. The 5 temples that I visited were built between 1113 and 1200. Angkor Wat itself was built in about 30 years, requiring the efforts of an estimated 500,000 people and 200,000 elephants to move 3 billions tons of stone. It is still very well preserved, but many of the others have been overgrown with jungle and subject to looting. See: http://en.wikipedia.org/wiki/Angkor for more - but be warned that Bunleat told me that not all of the wikipedia entries are correct.
Day 1
We started with a drive to the temple of Beng Melea, one of the temples being claimed by the jungle. Bunleat calls it the best Indiana Jones temple in Cambdia. After lunch we did a boat trip down a narrow channel to the lake of Tonlé Sap. This lake swells with the rainy season floods, so the villages are built on high stilts, and the people trade morobikes for canoes, and earth gardens for floating ones. The day finished at the temple of Ta Prohm in the cool of the evening with the security men gently shooing us away. A great day.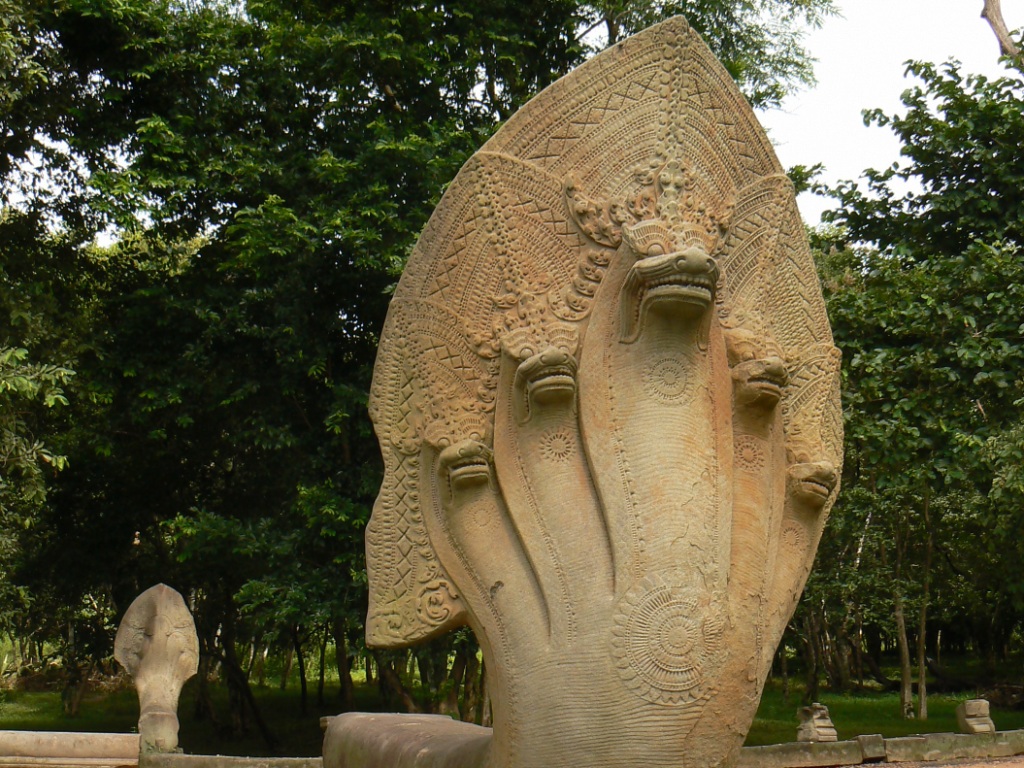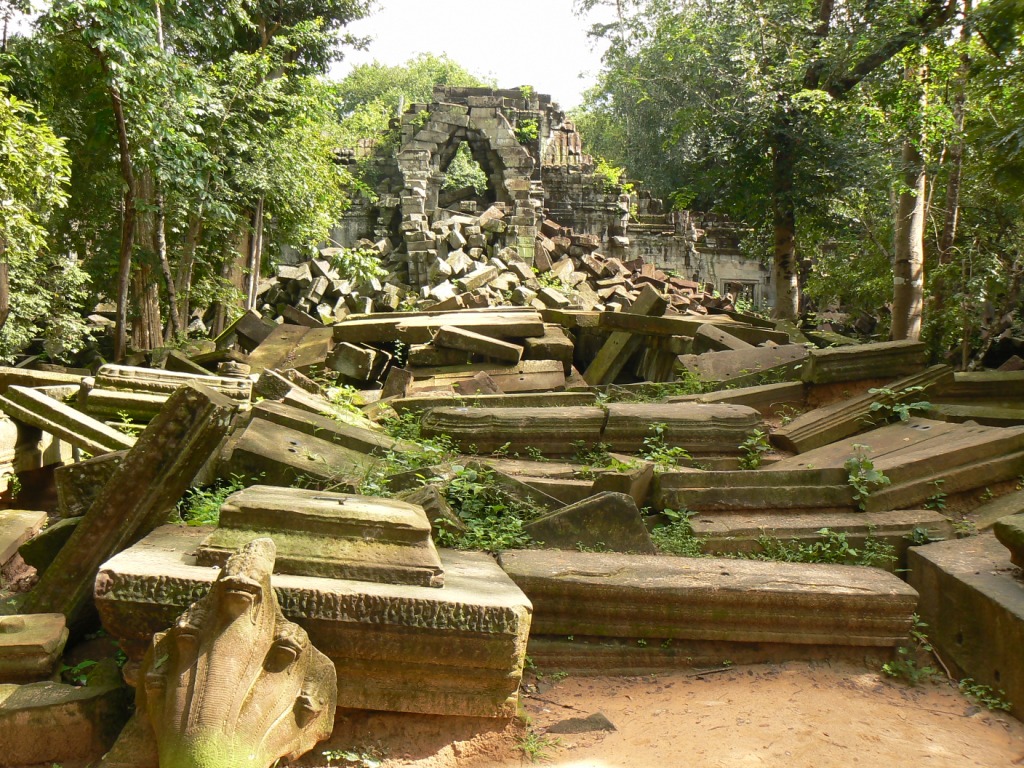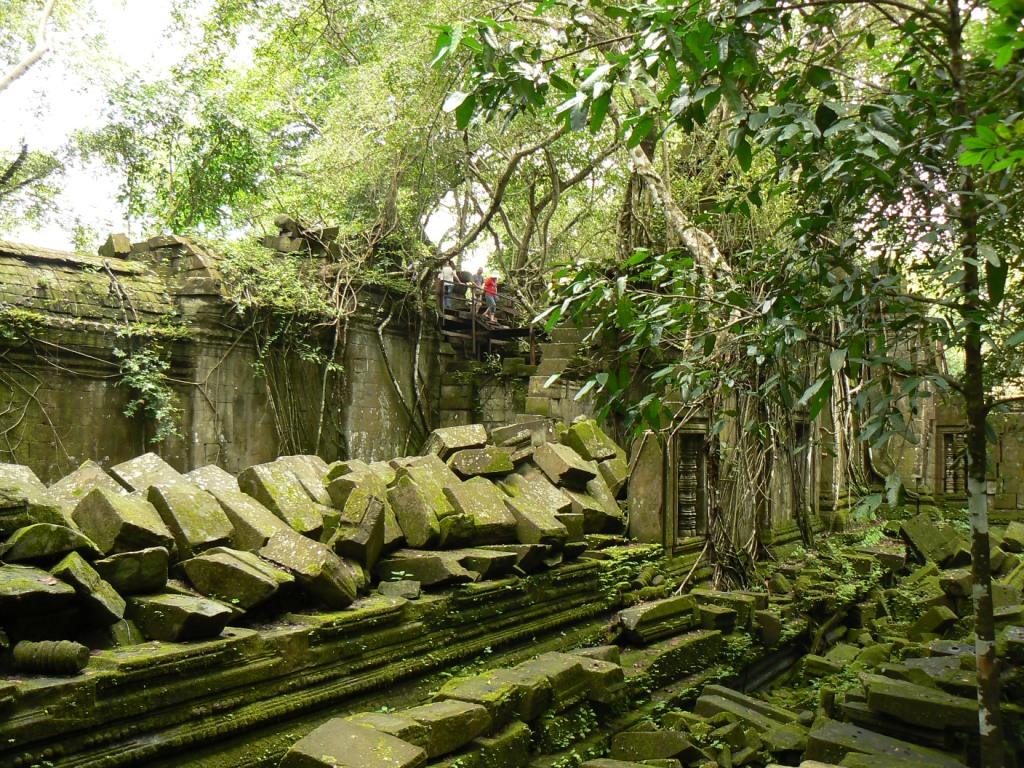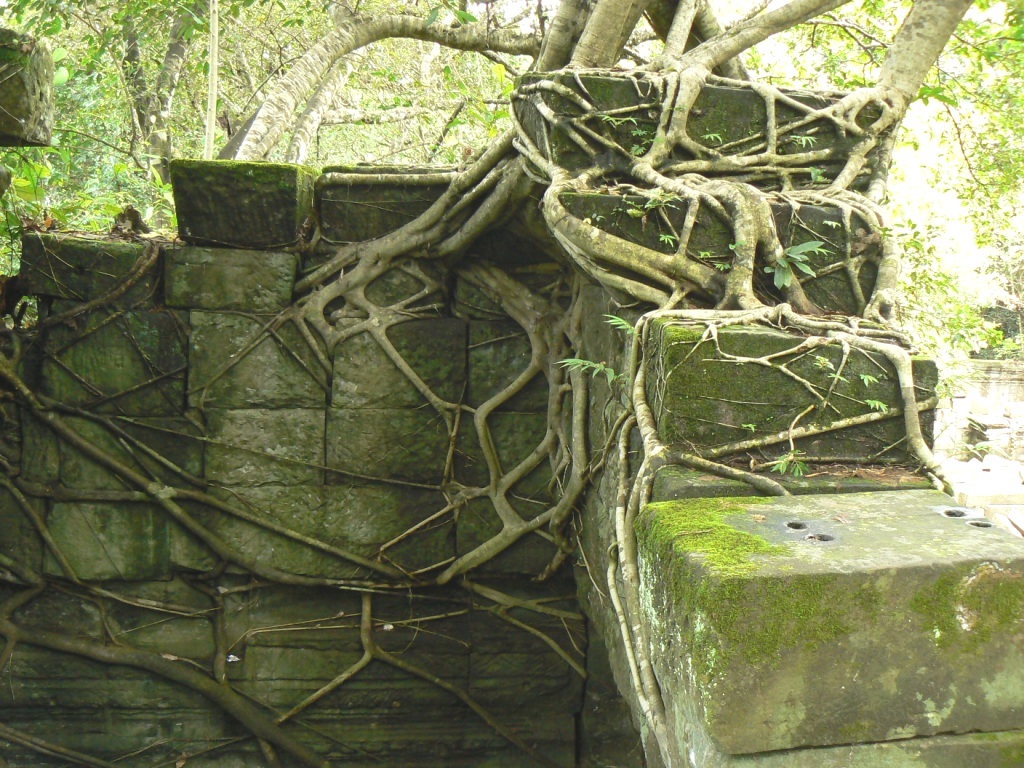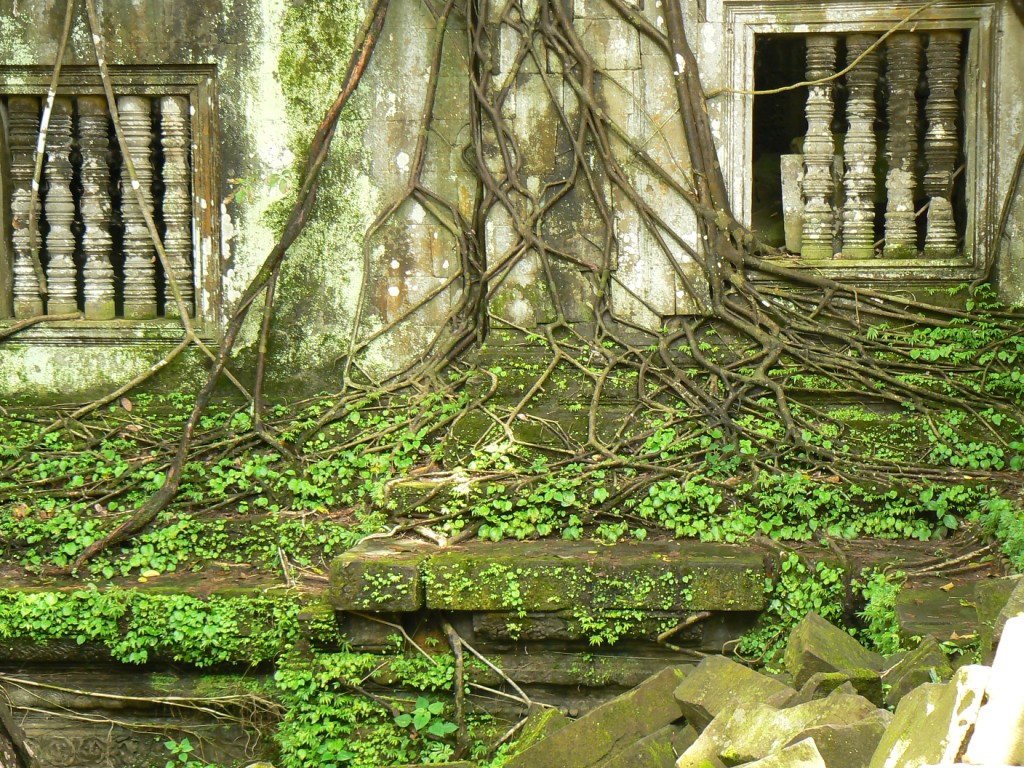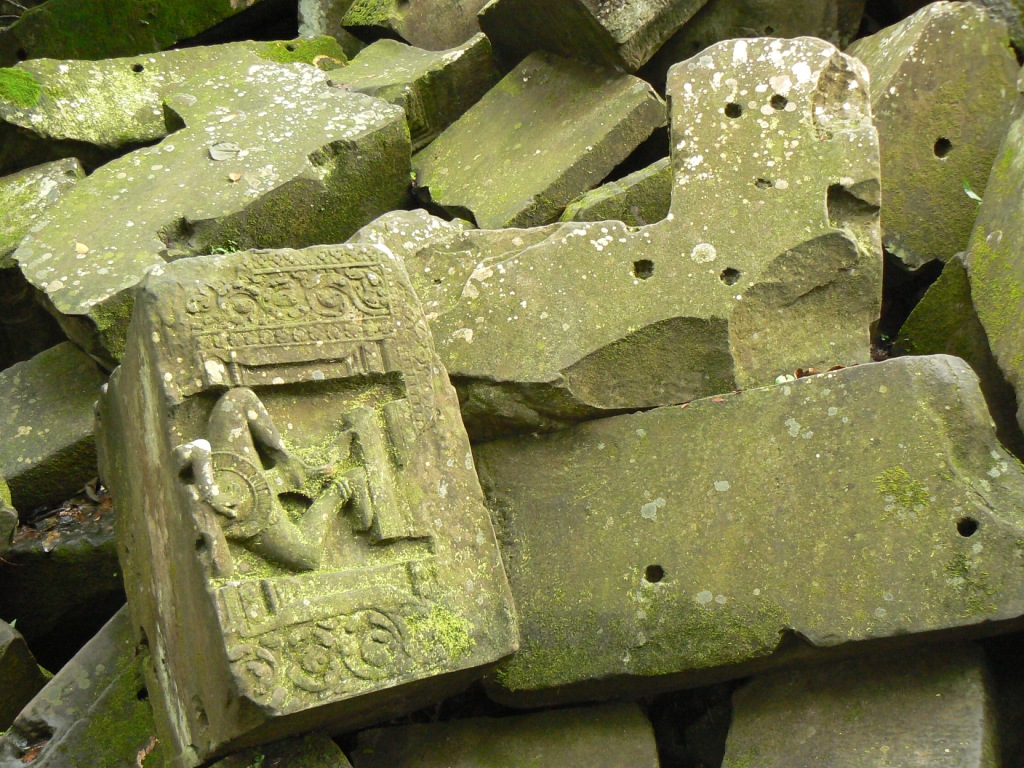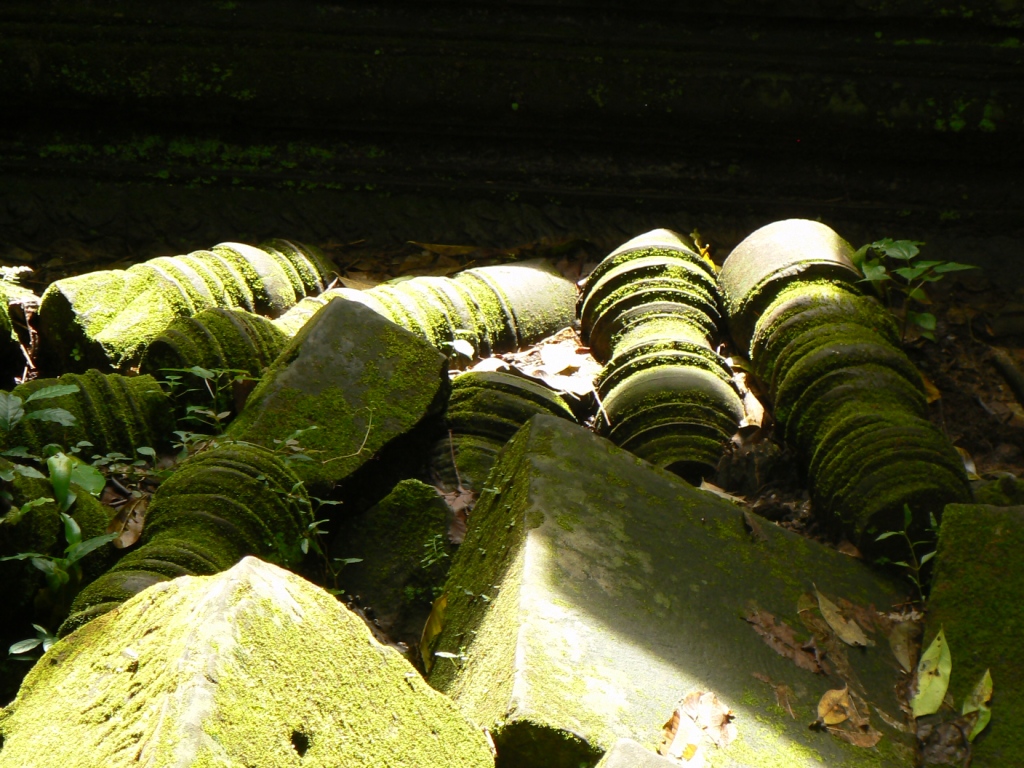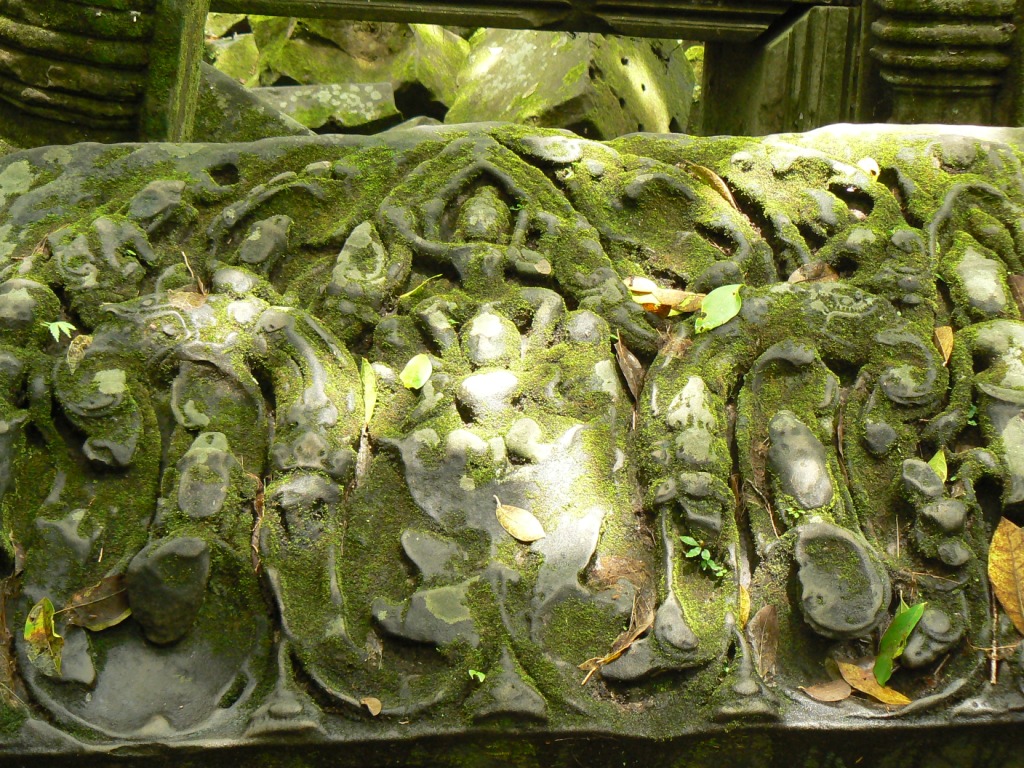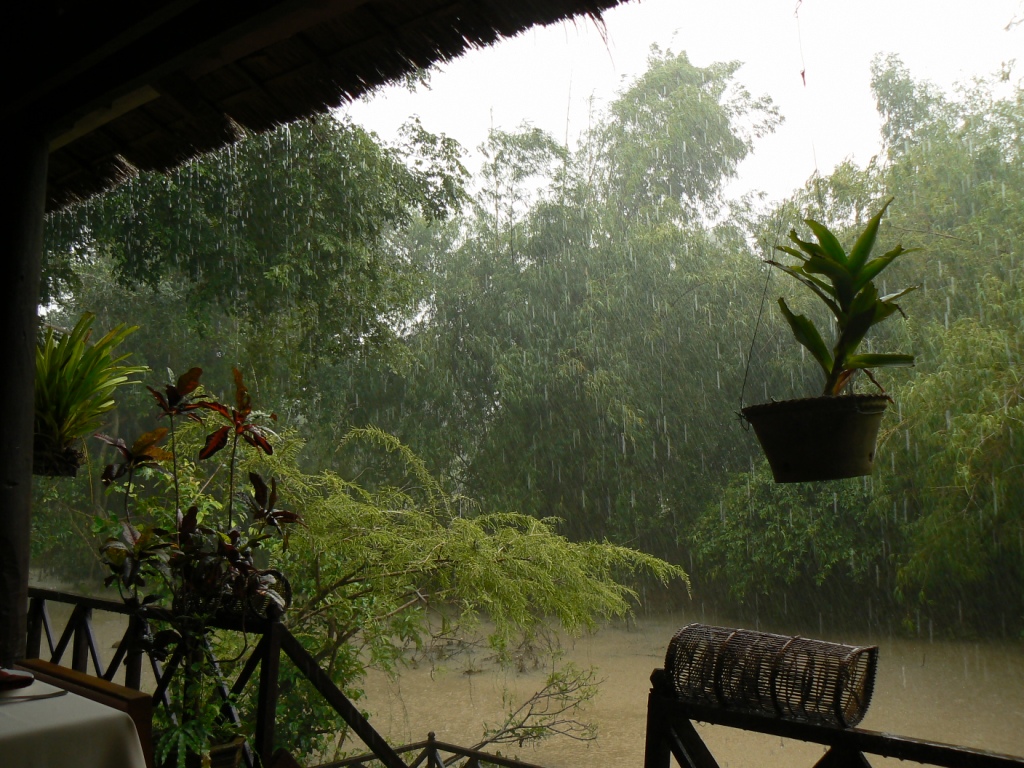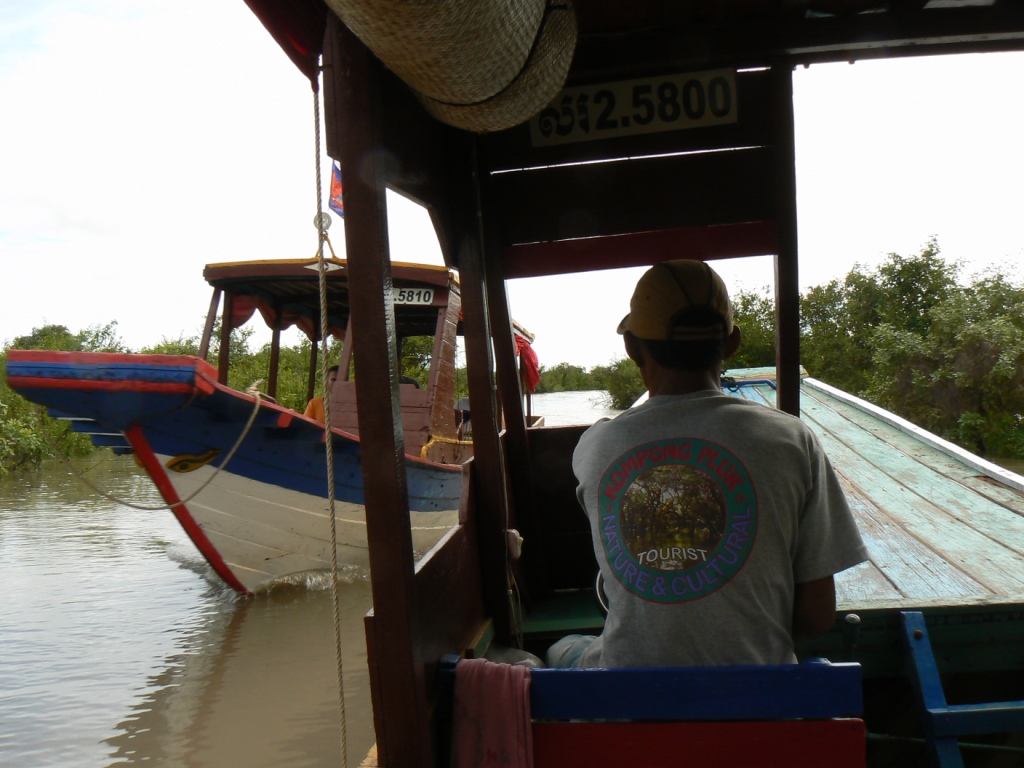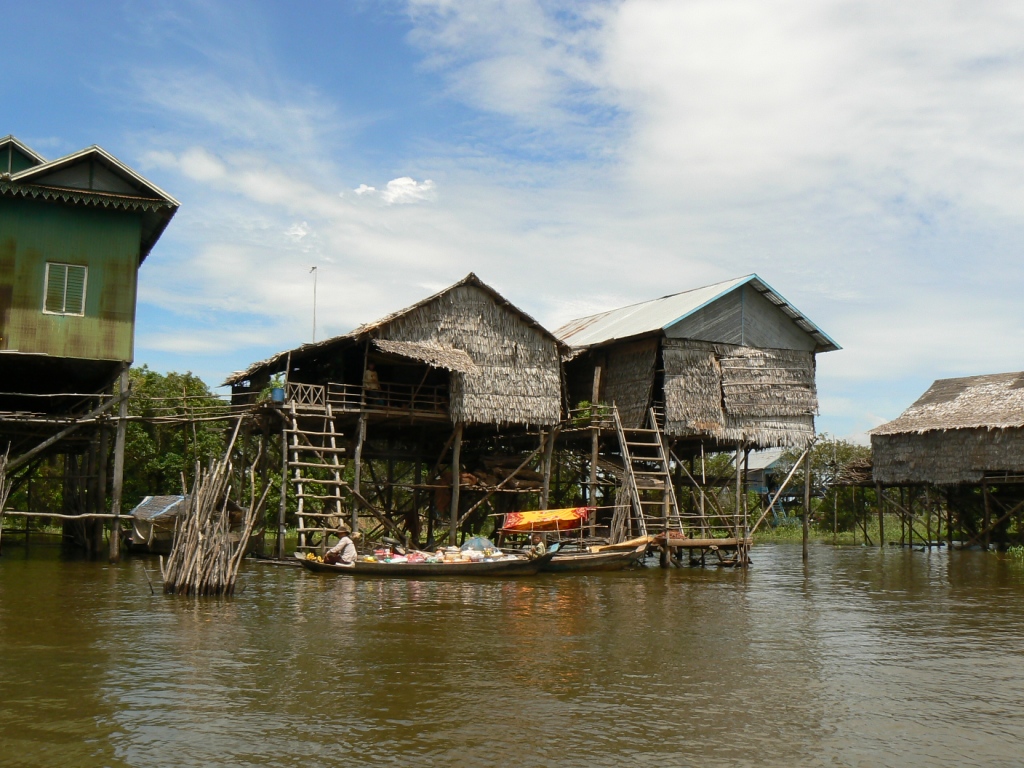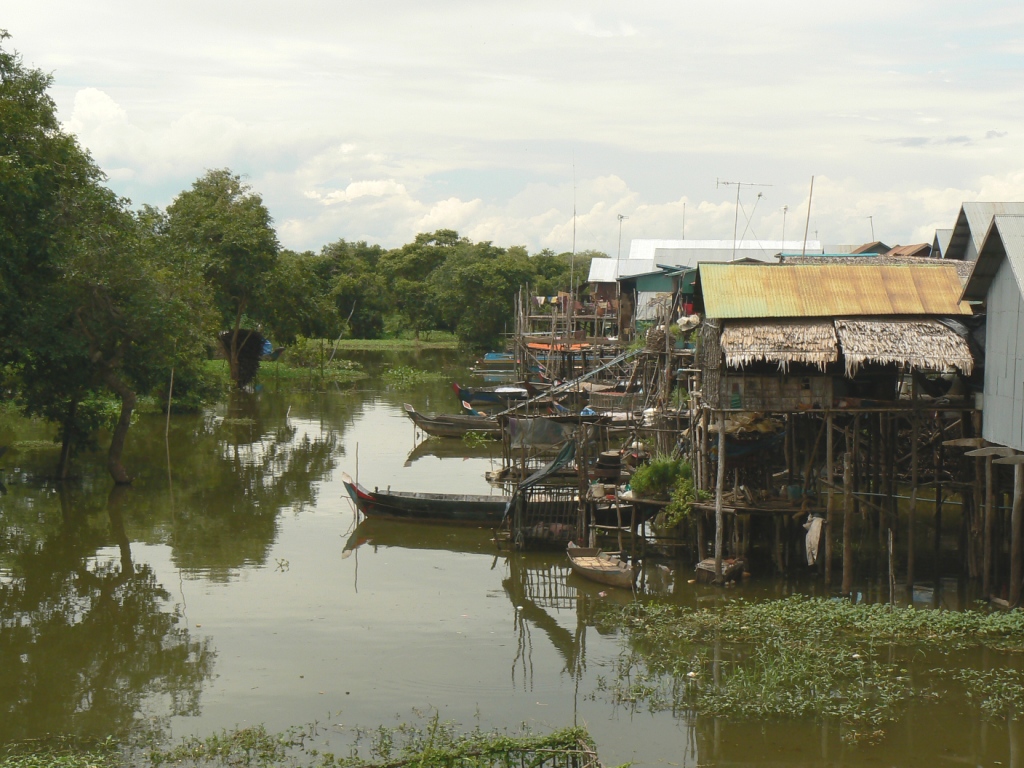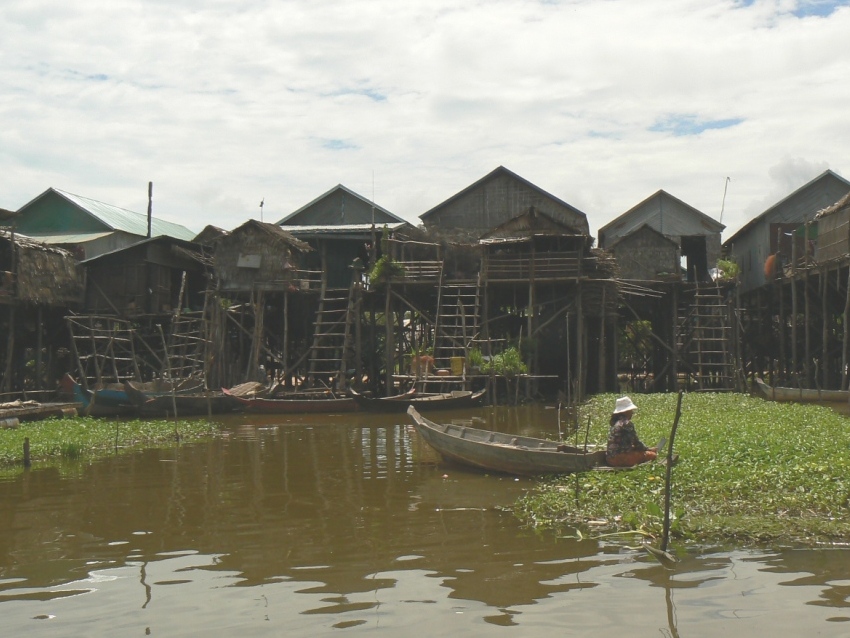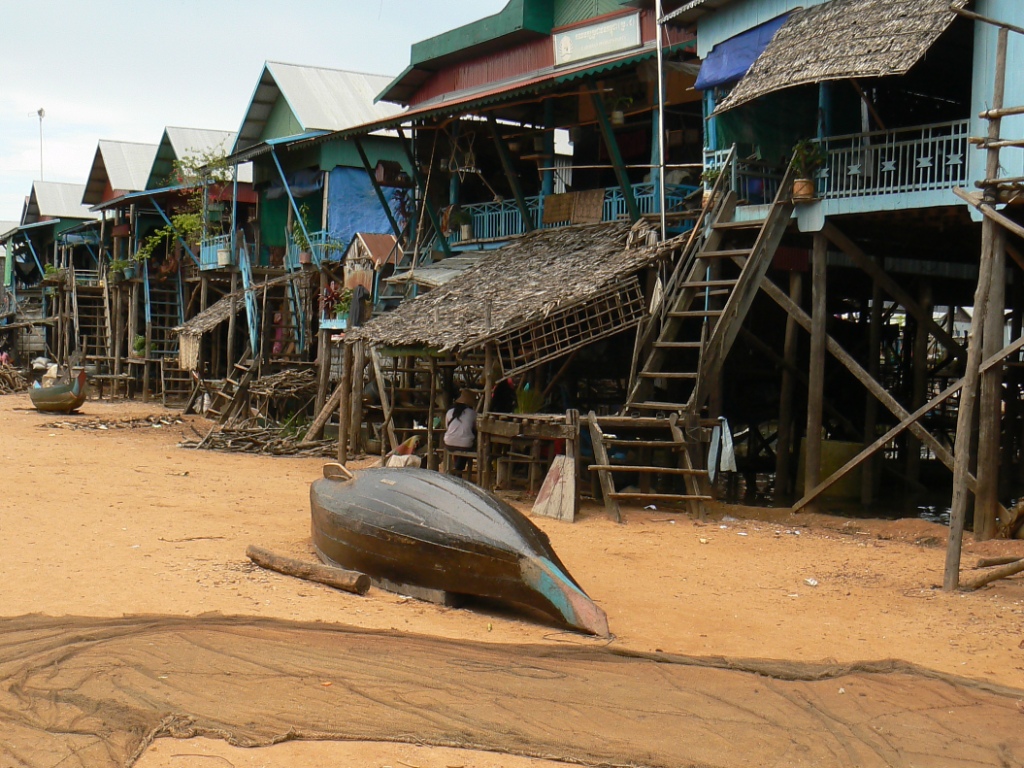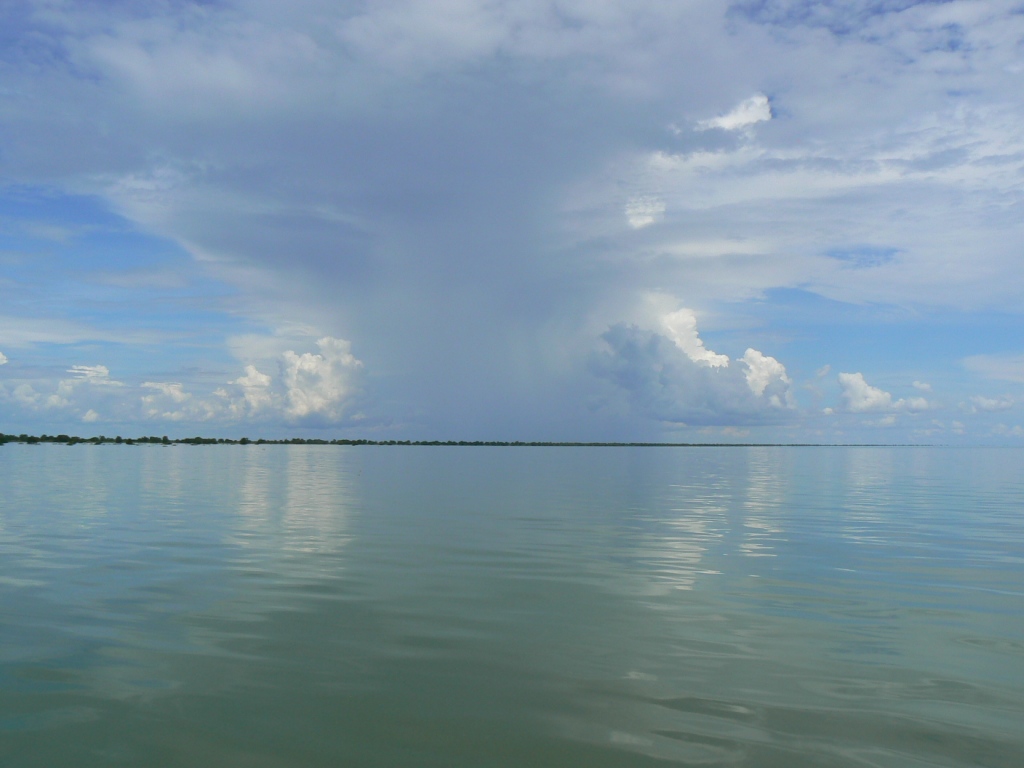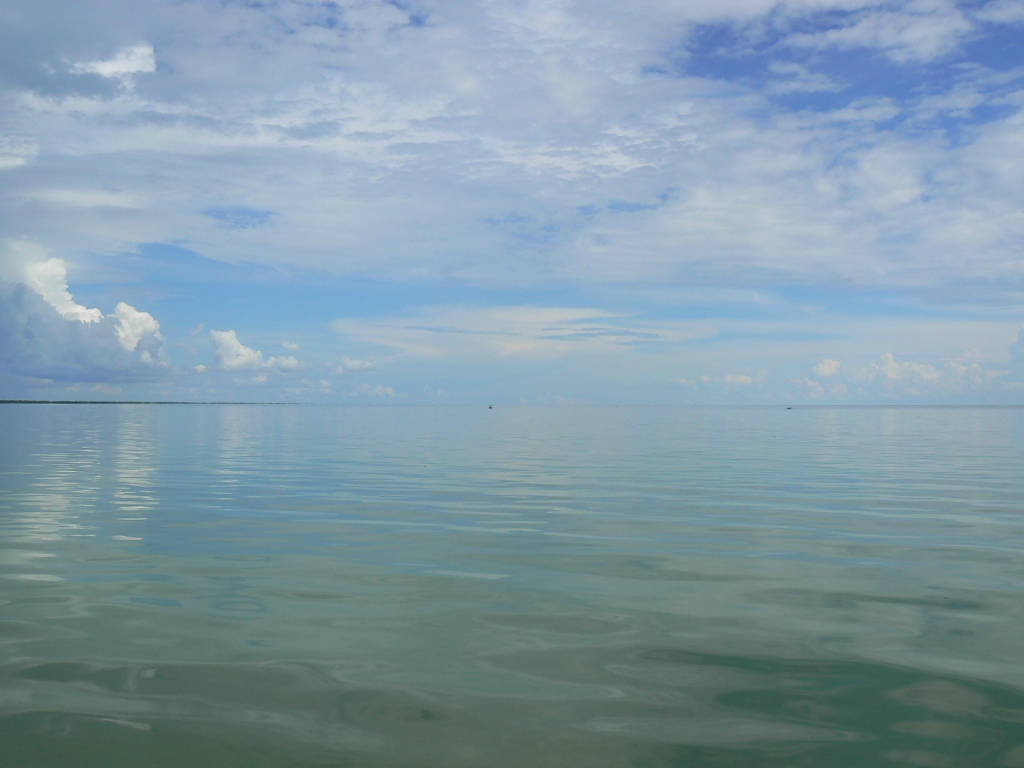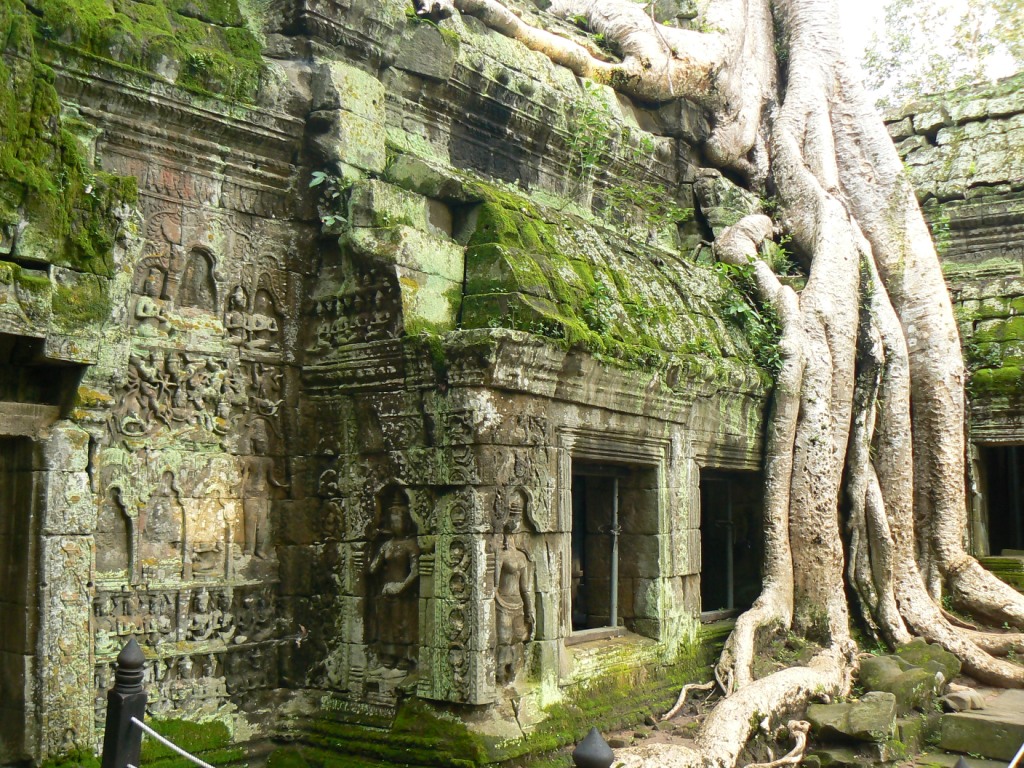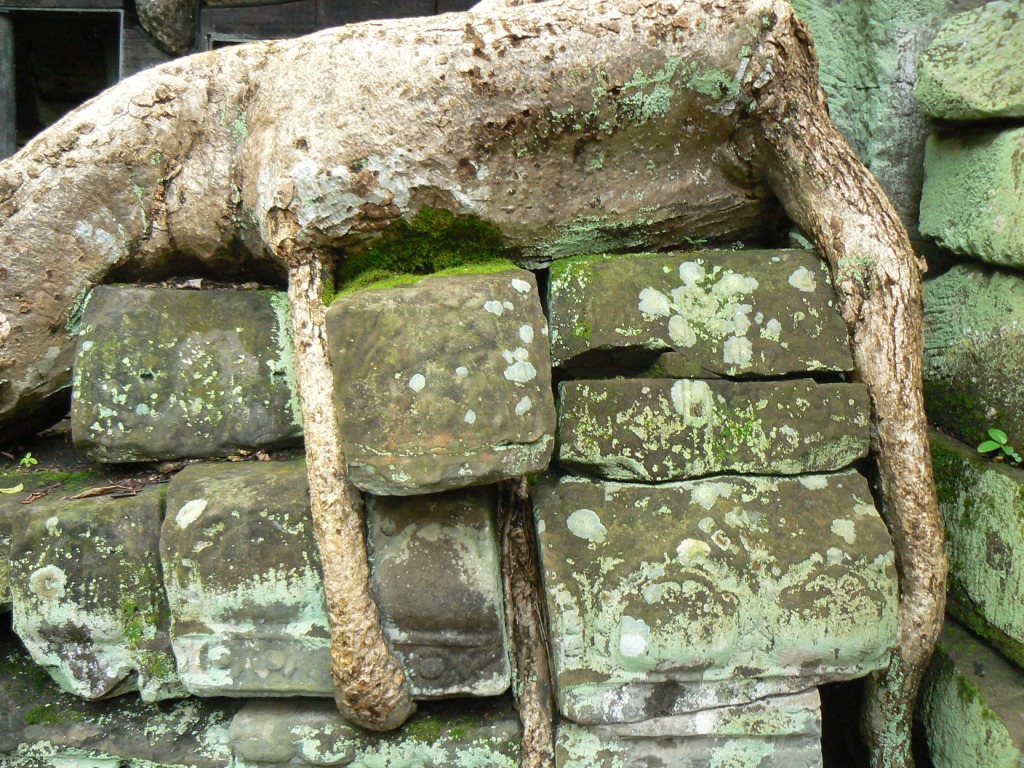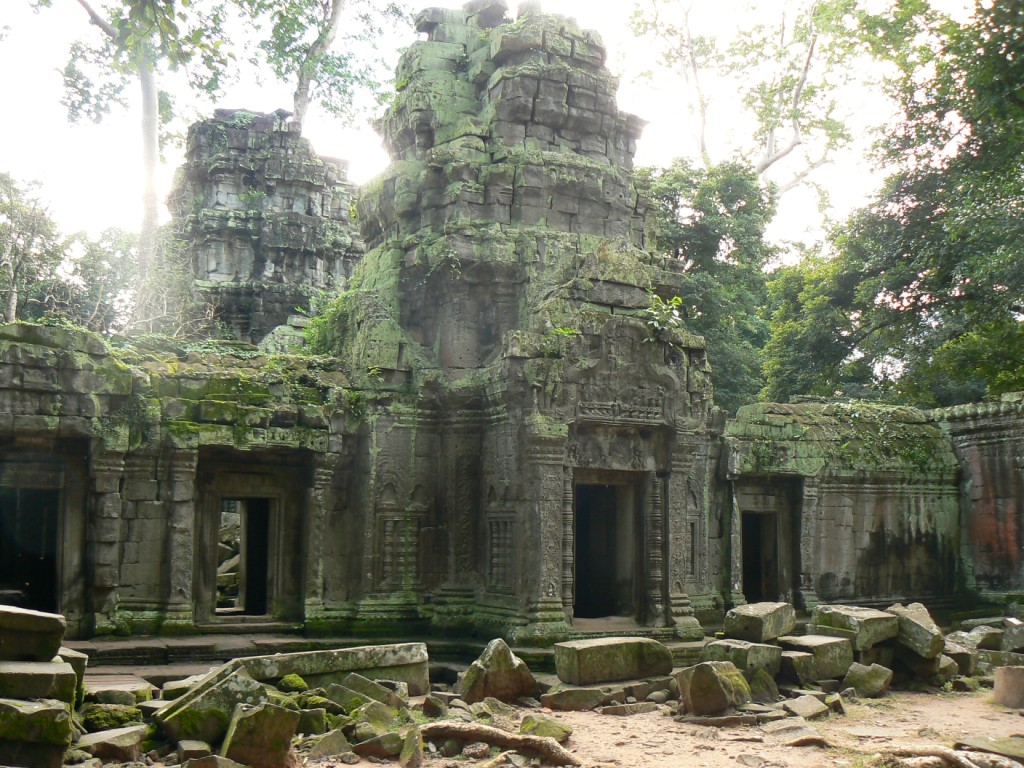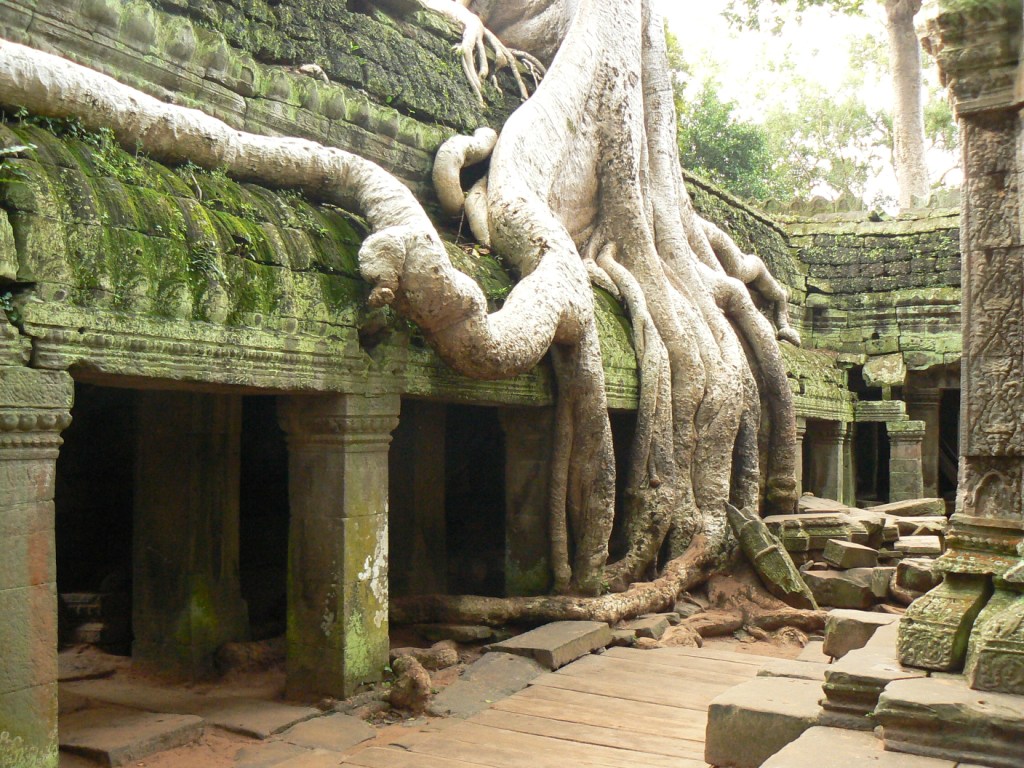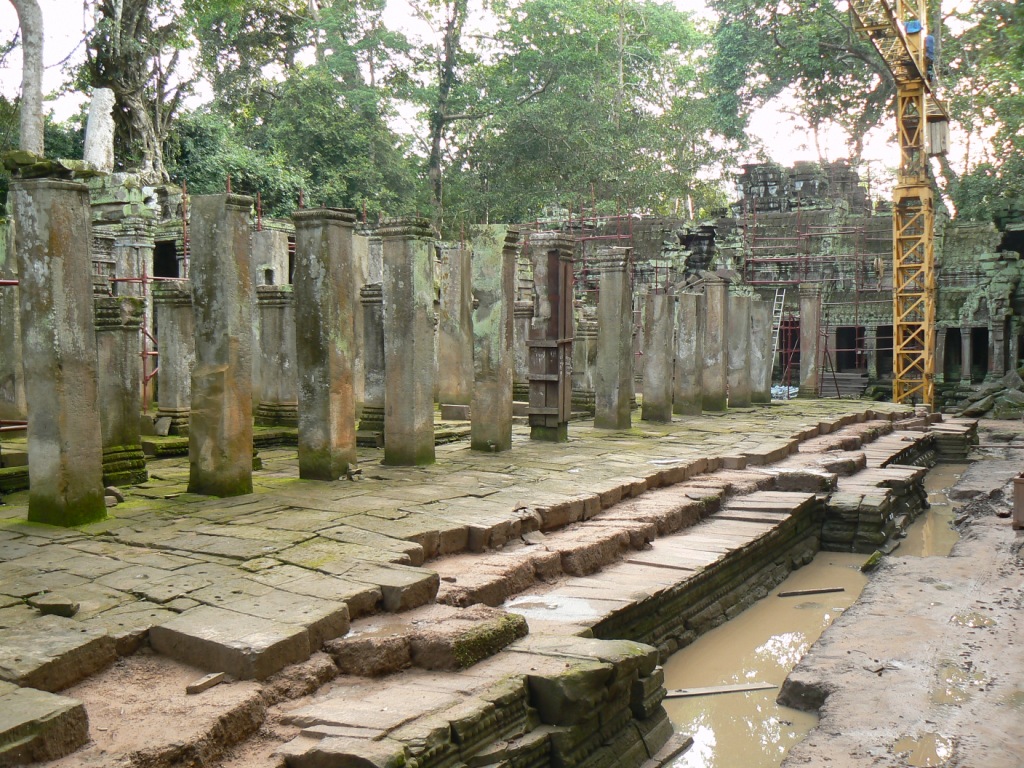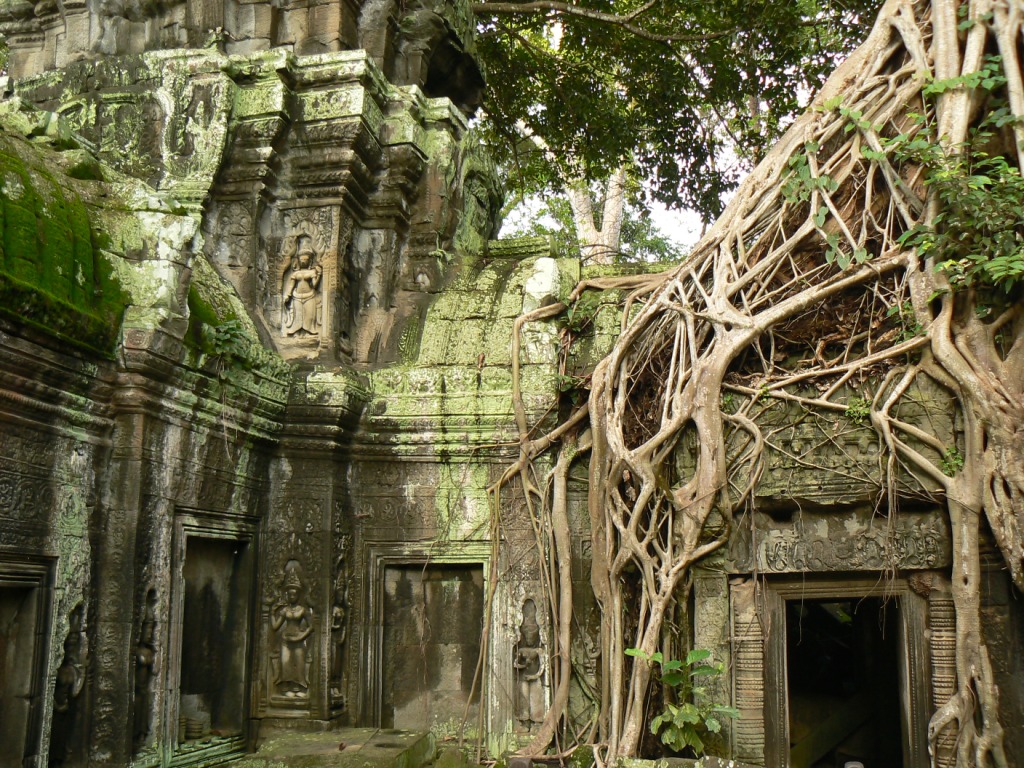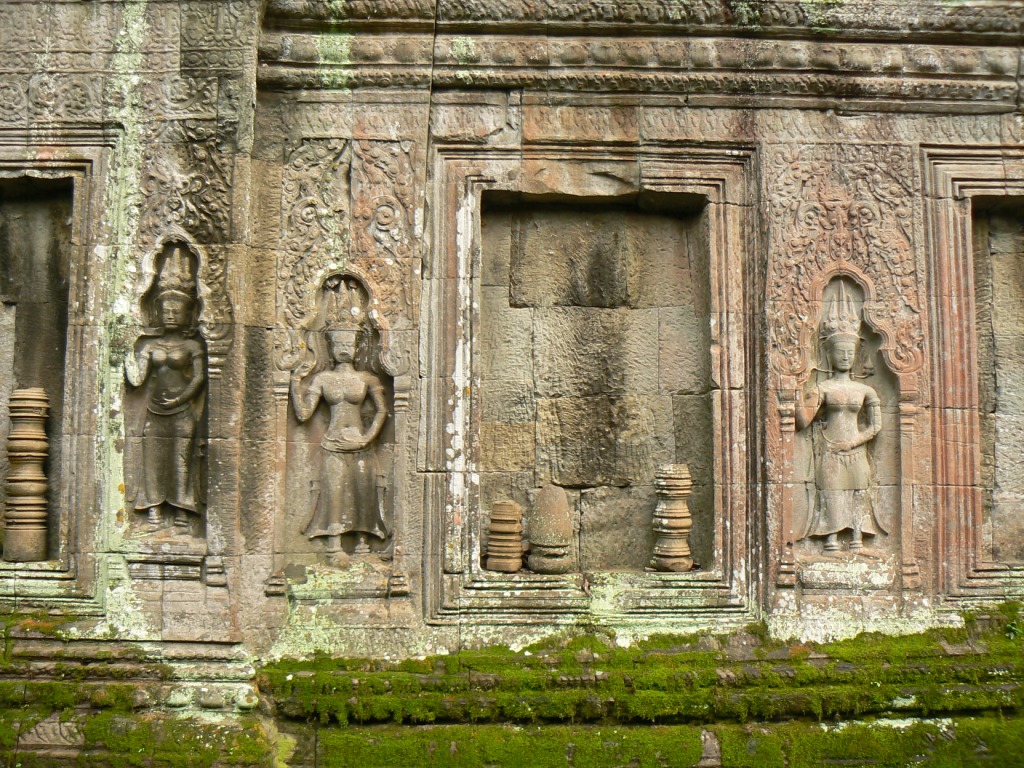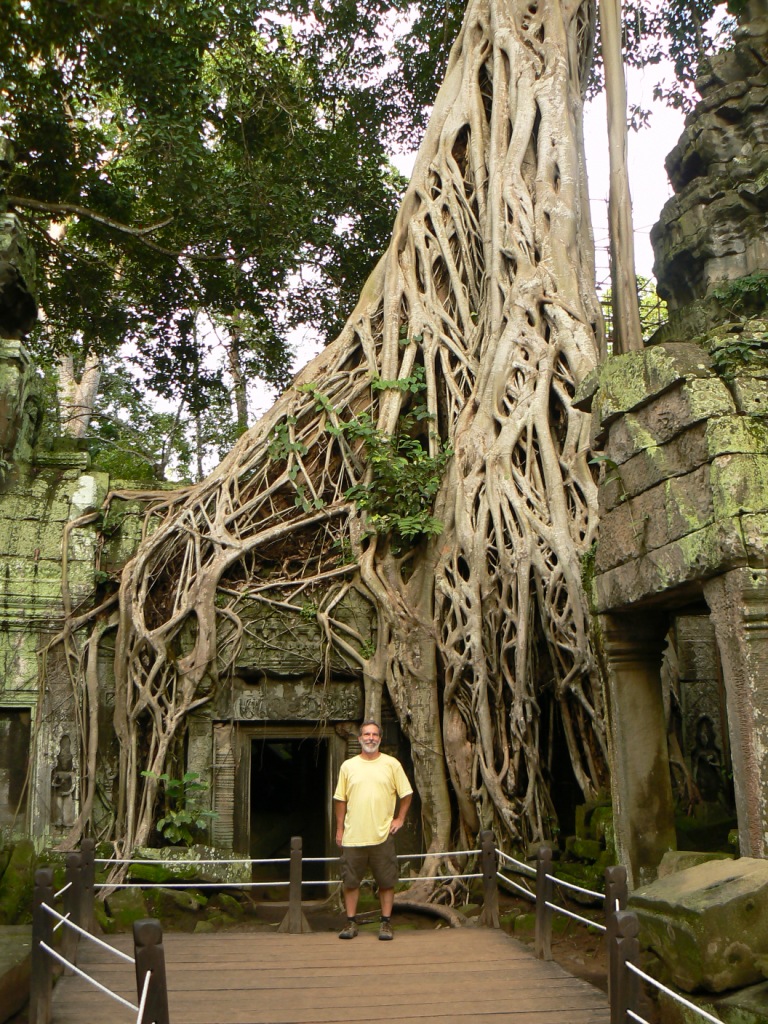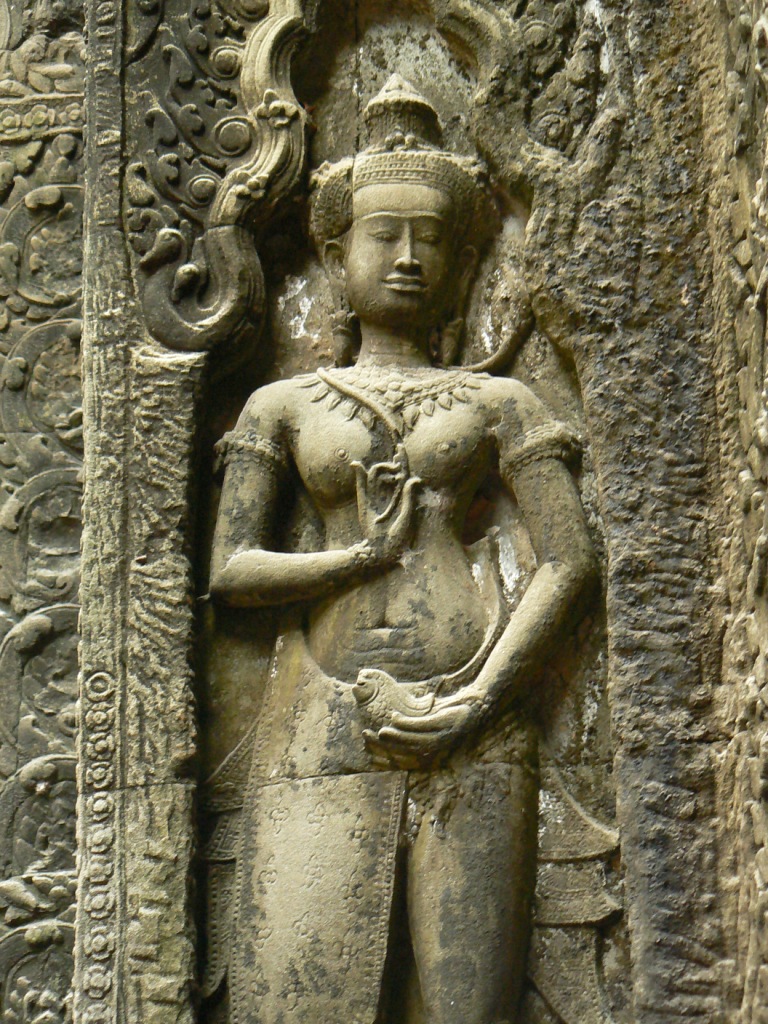 Day 2
Day 2 started at the temple of Angkor Wat iitself - not at sunrise, but early enough to miss some of the crowds. This temple is impressive for its sheer size and has some nicely preserved details, but lacks the character and allure of the smaller, less well preserved, temples. The highlight of the day was a visit to the temple/city of Angkor Thom which includes the Bayon with towering faces and very well preserved engravings. After another hot/hard day of sightseeing, a cool beverage and excellent dinner were well deserved.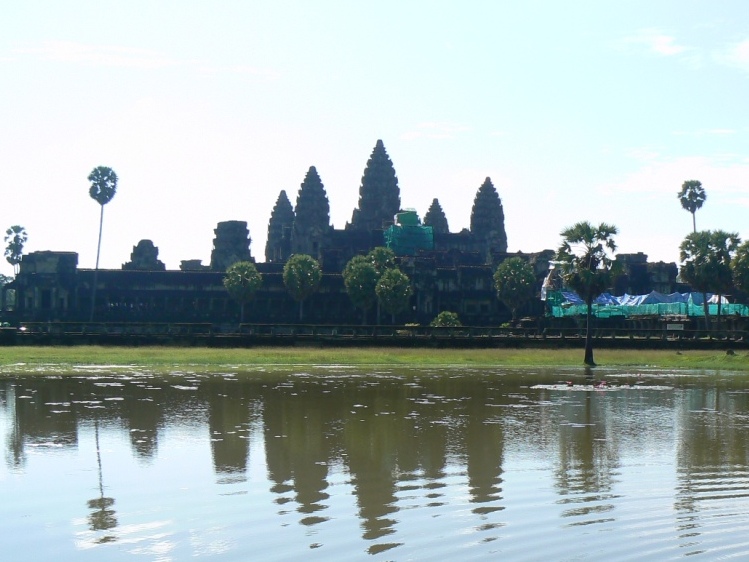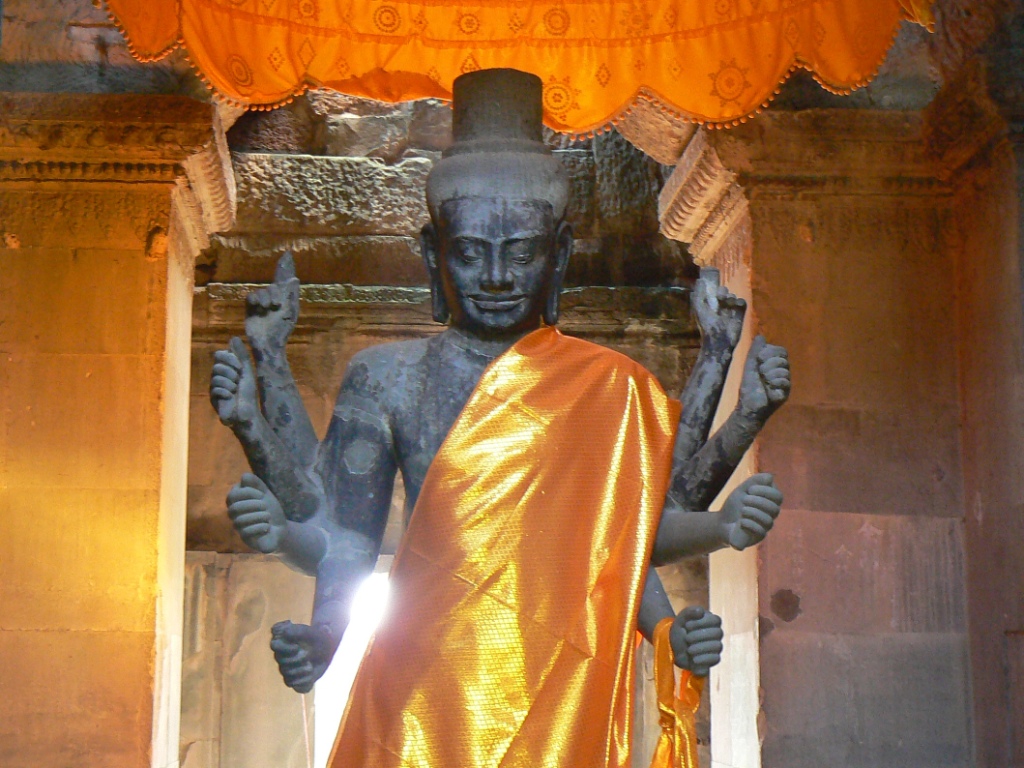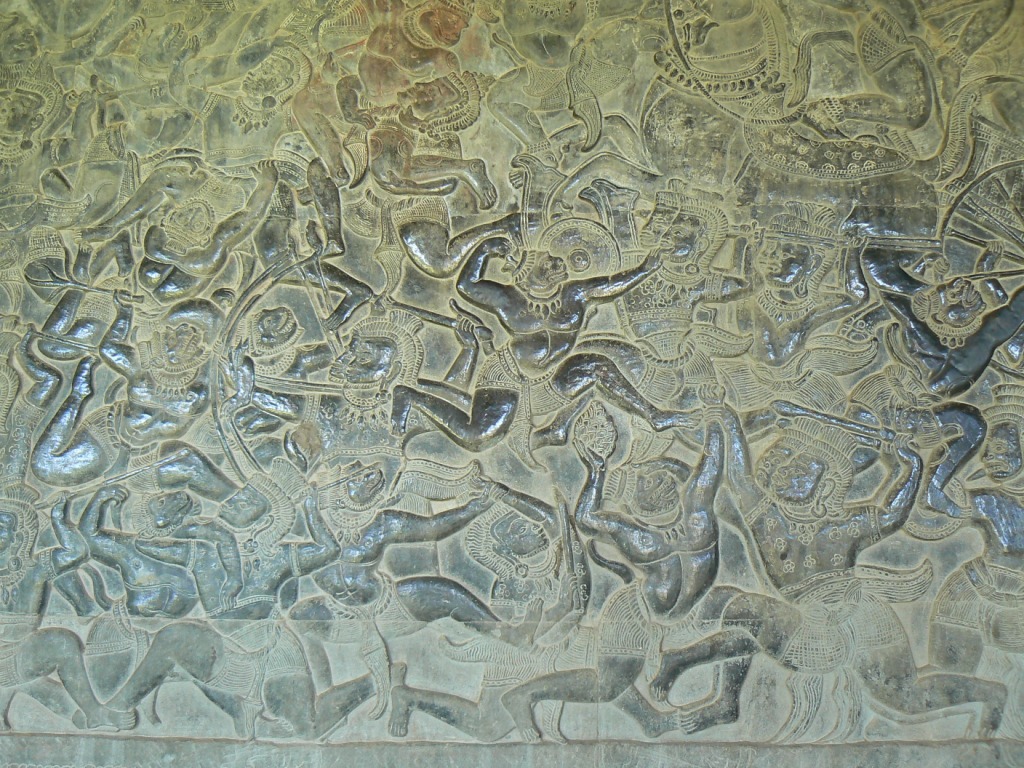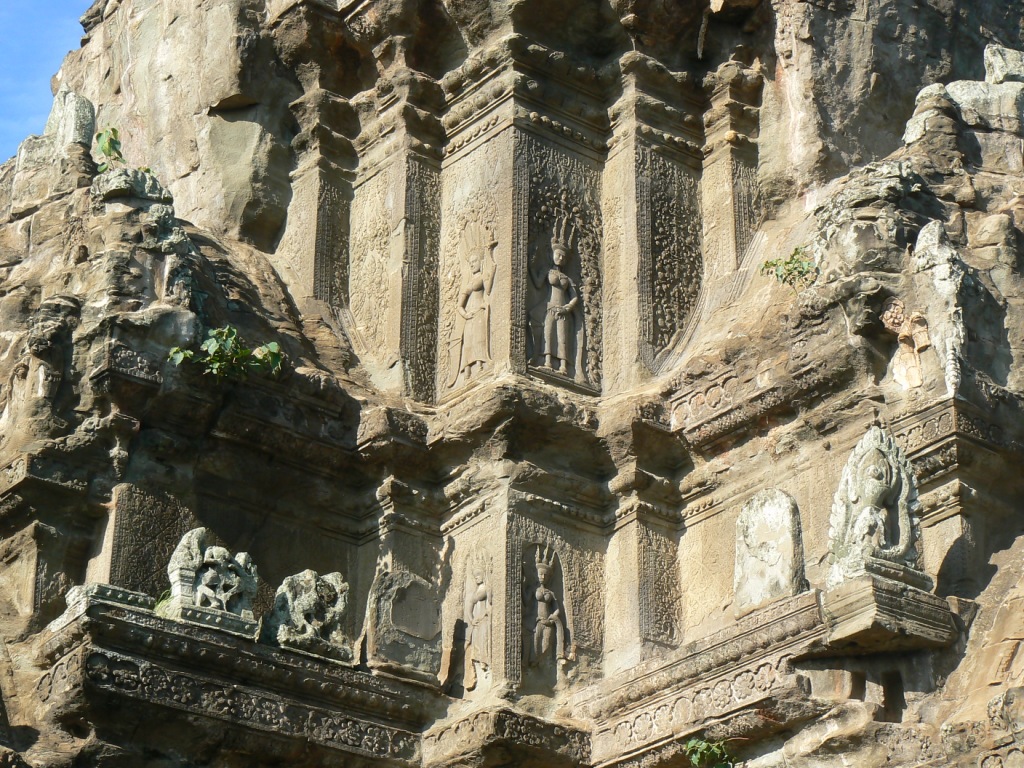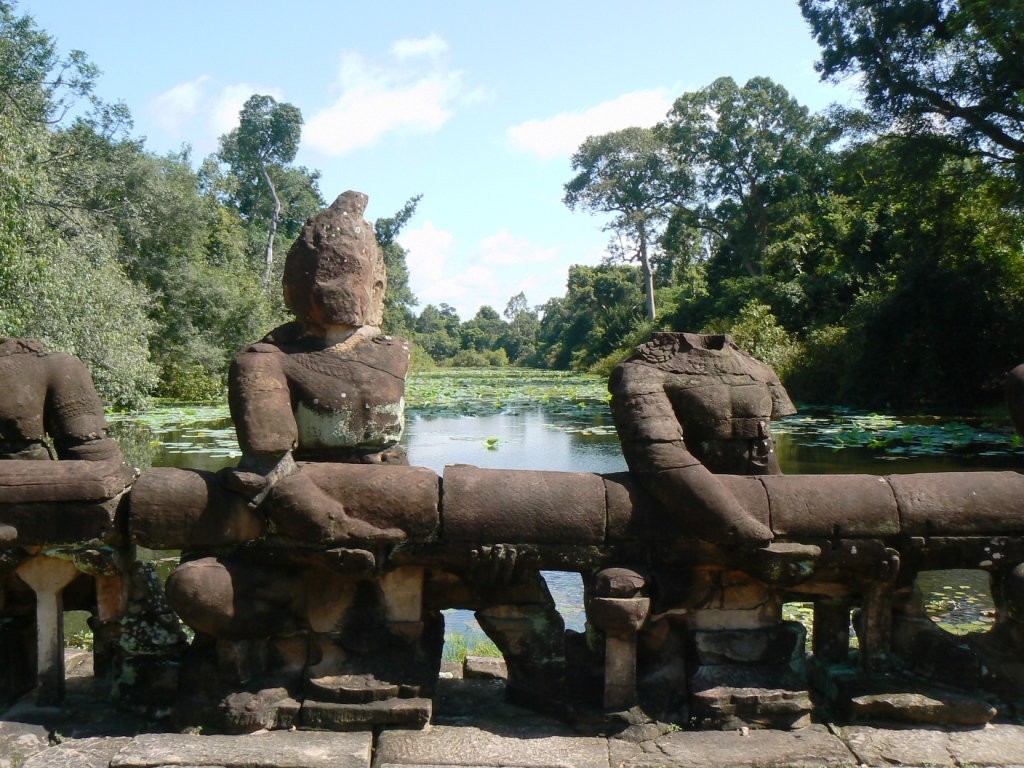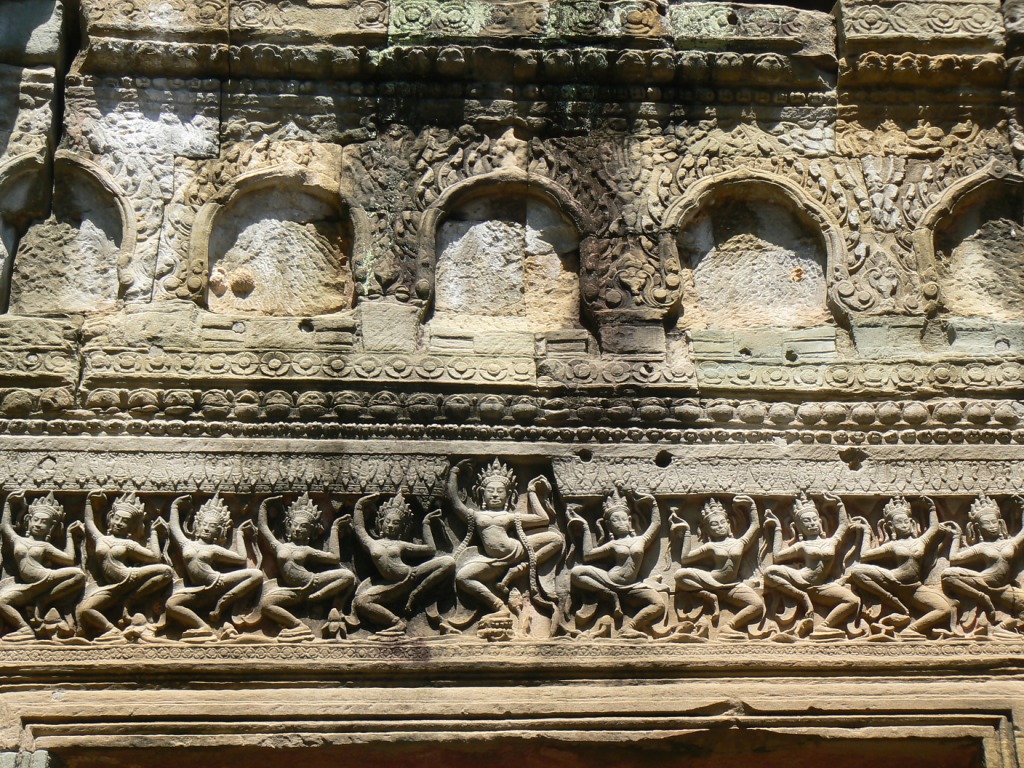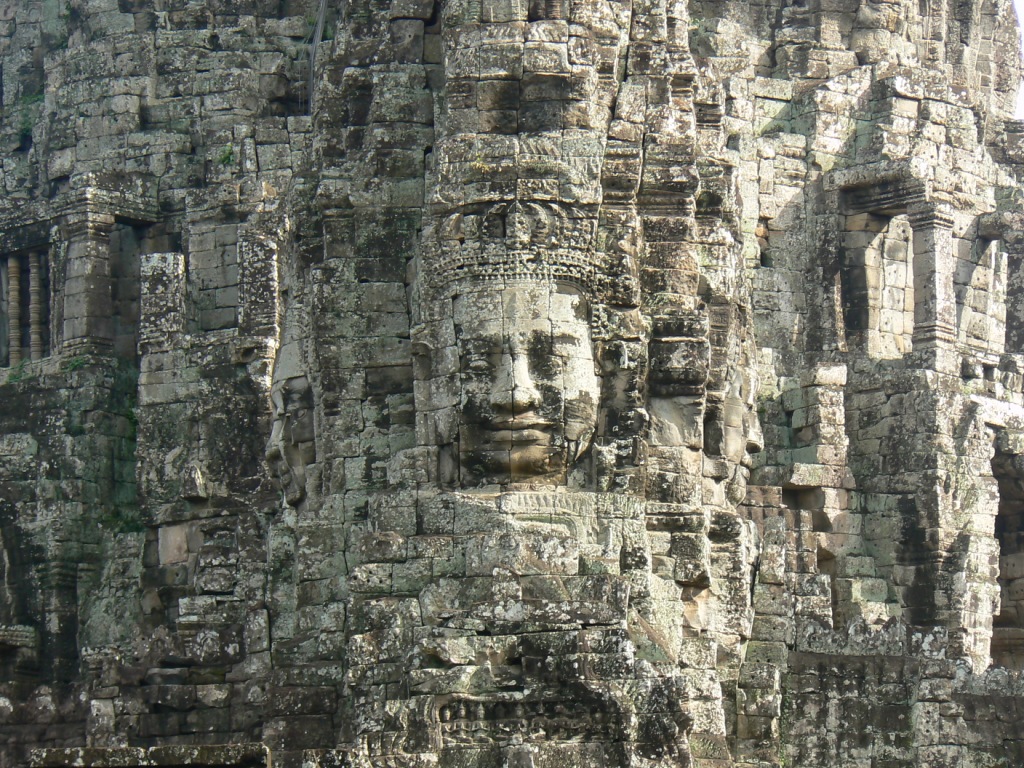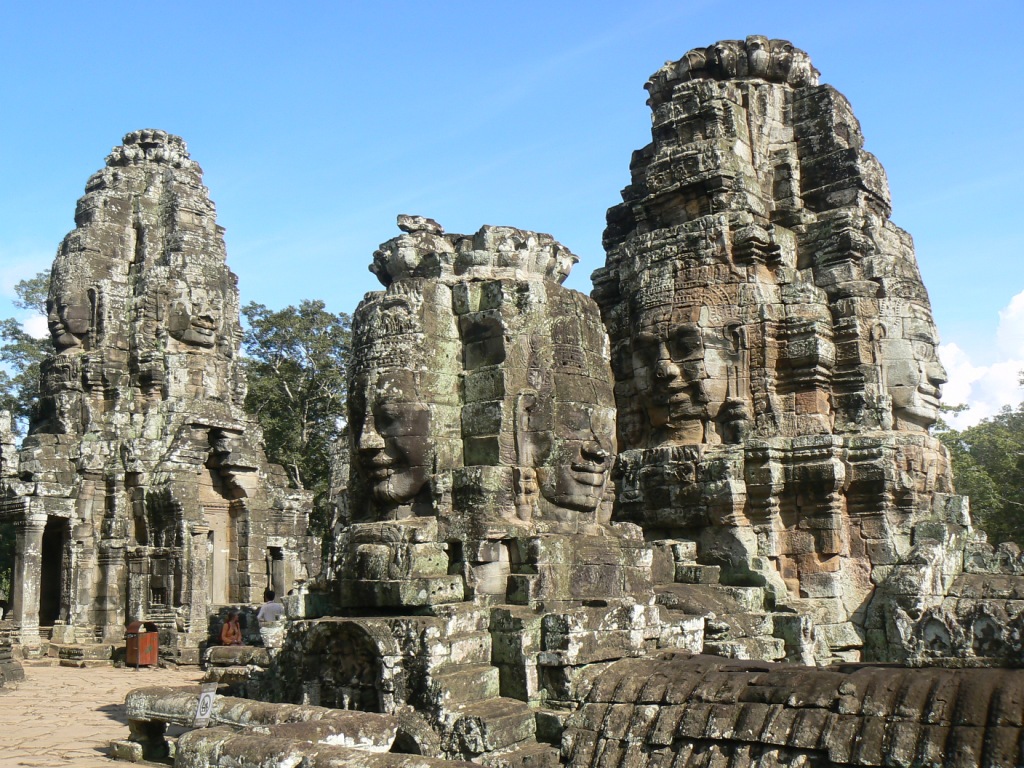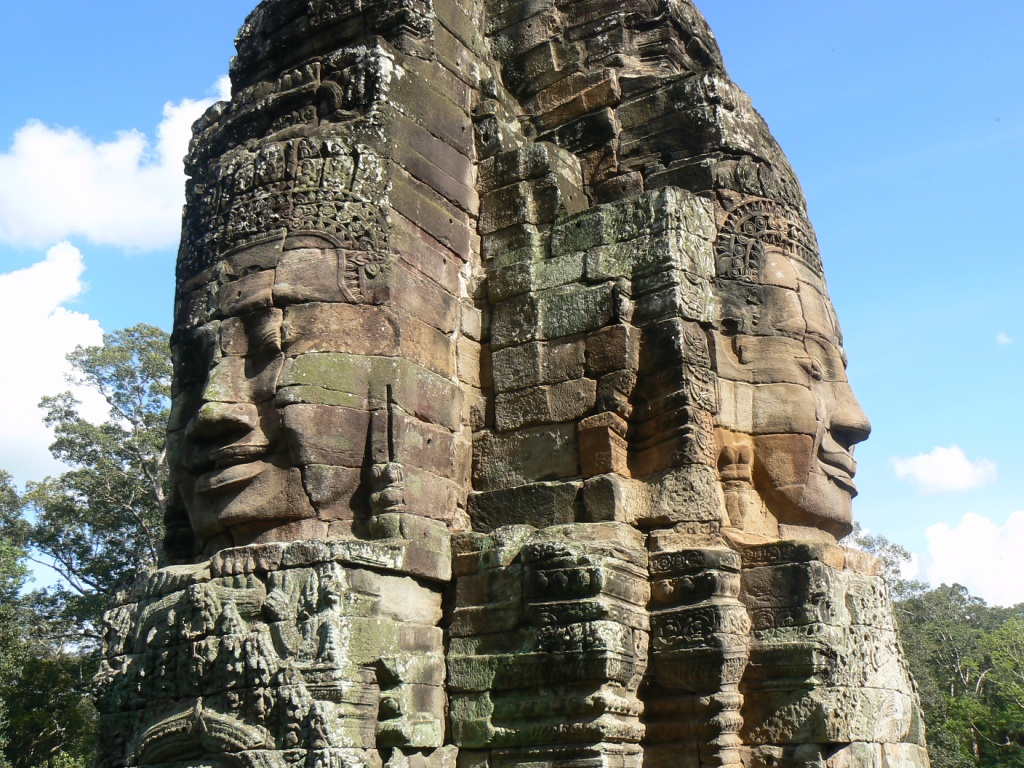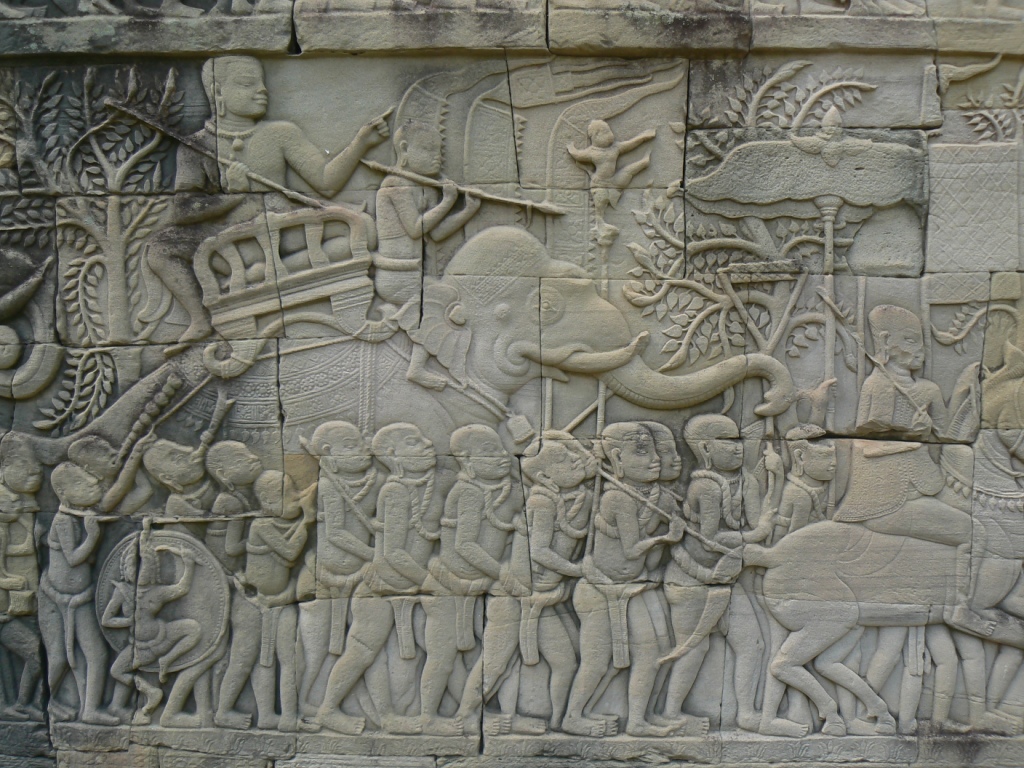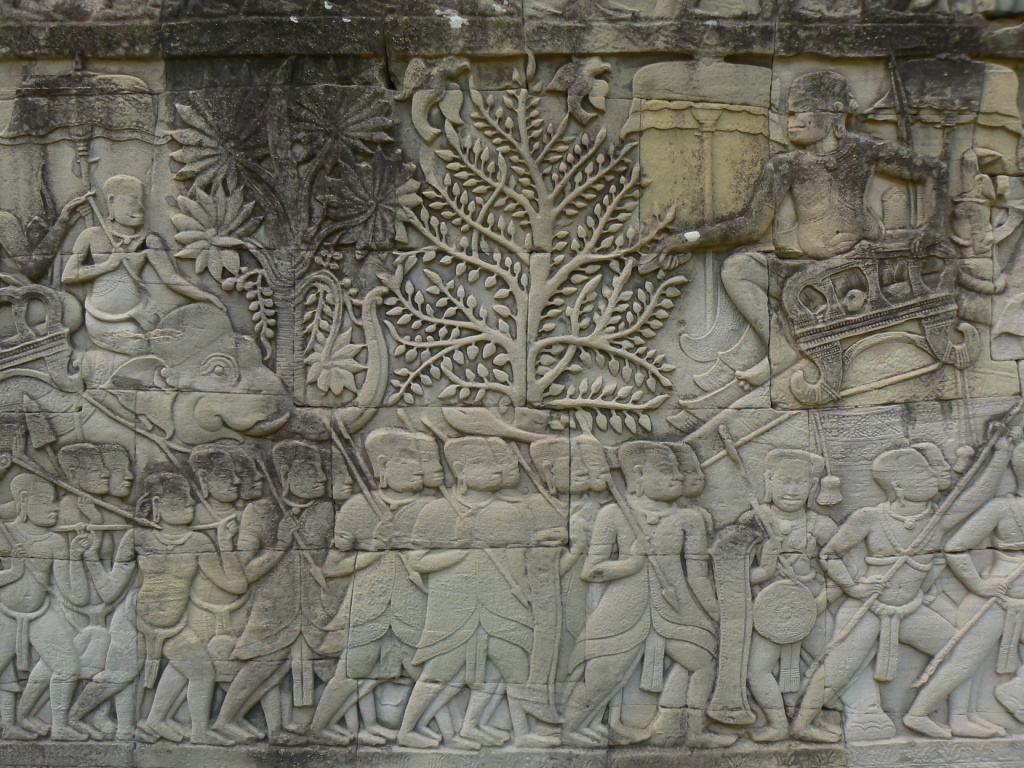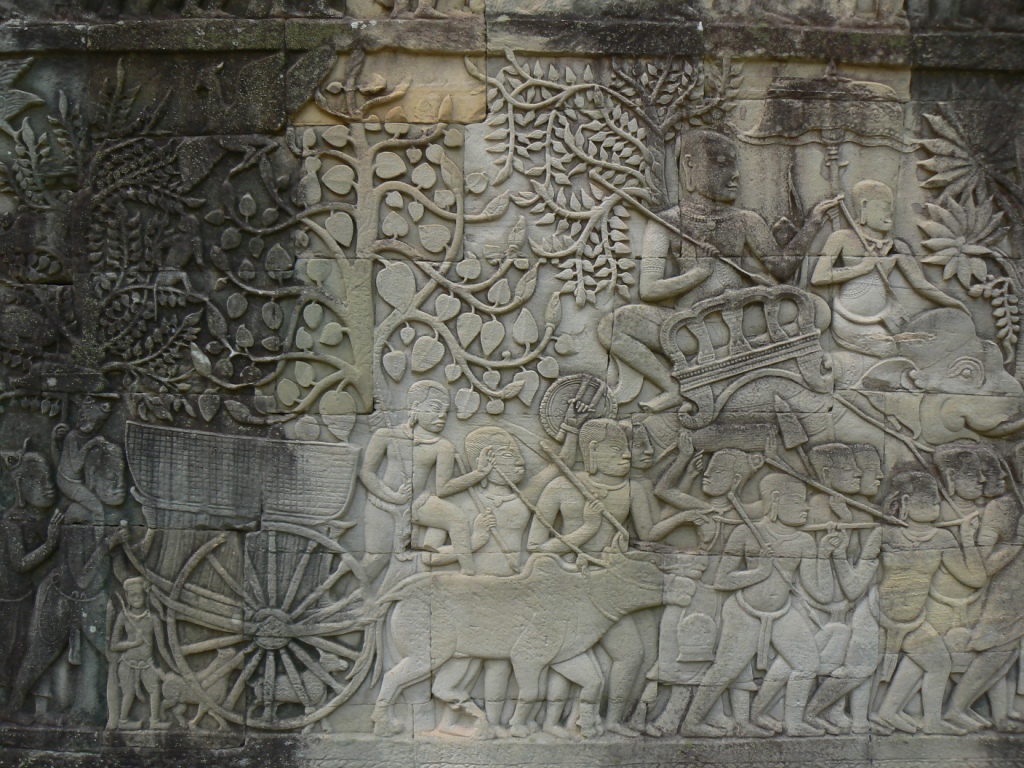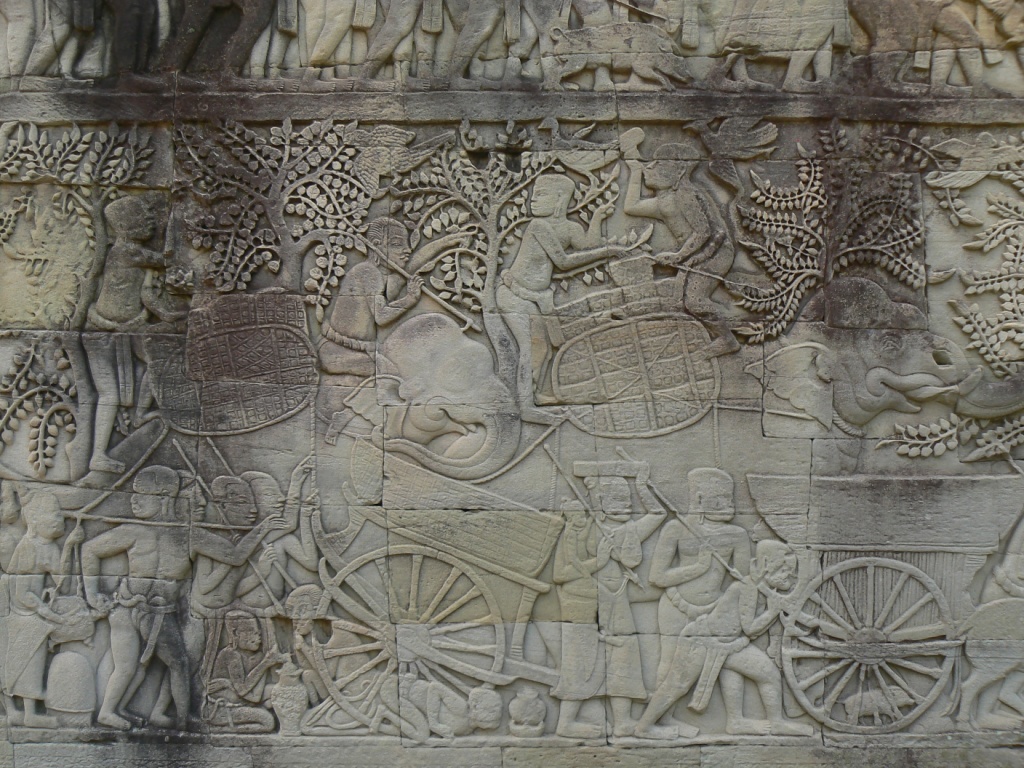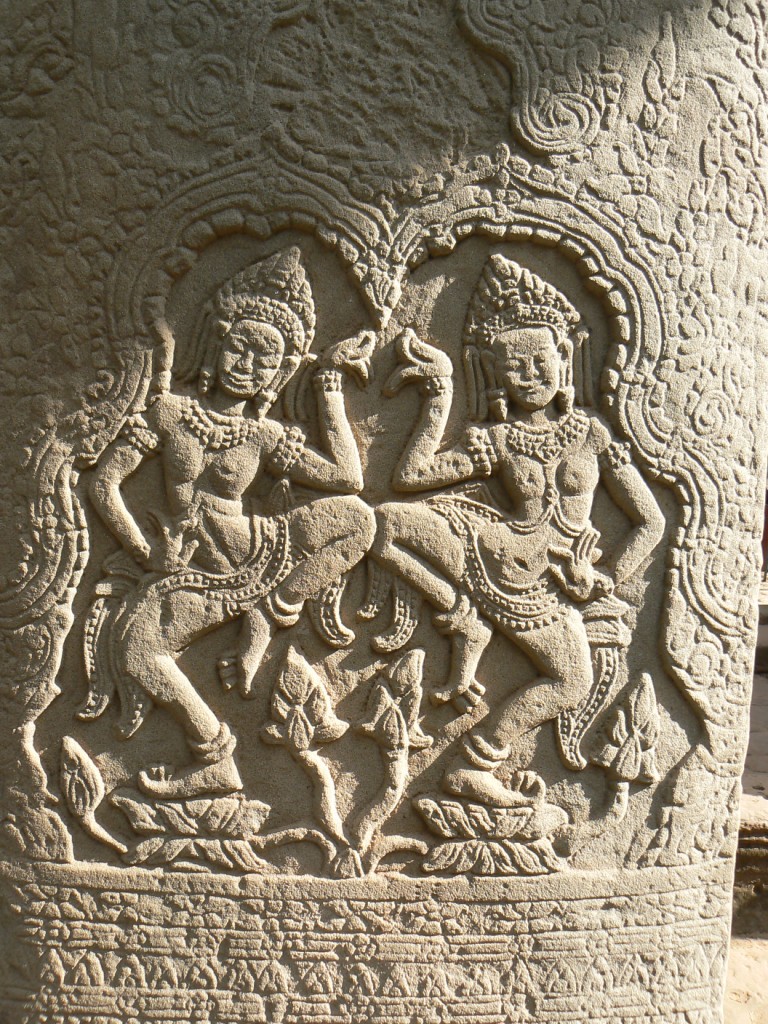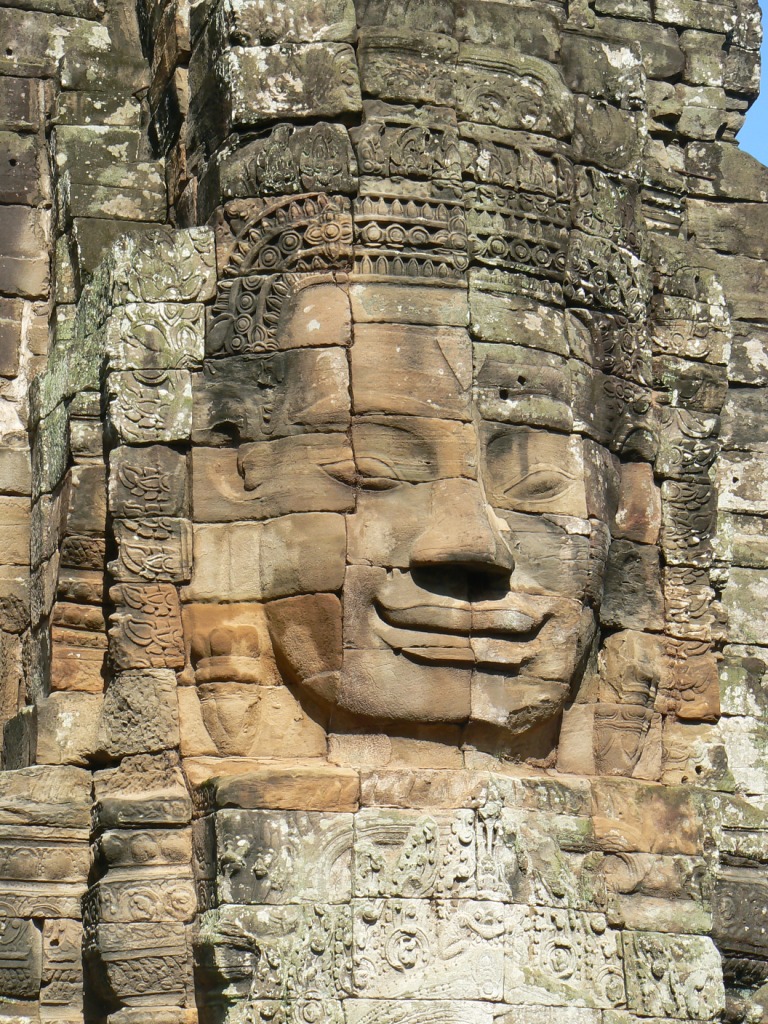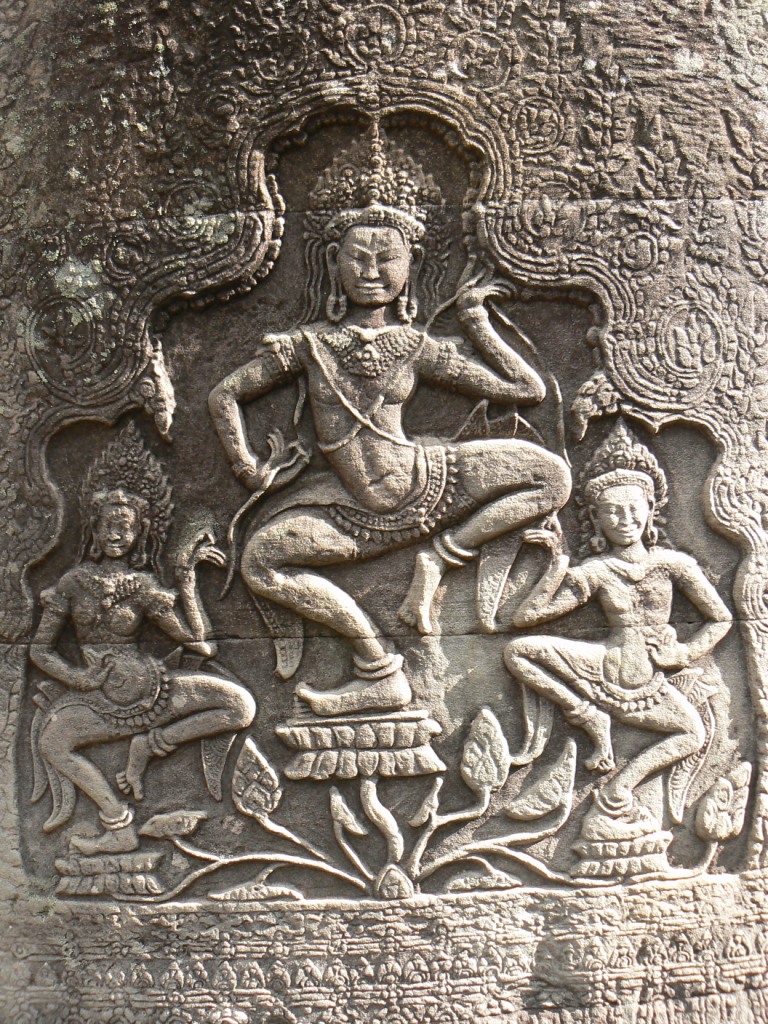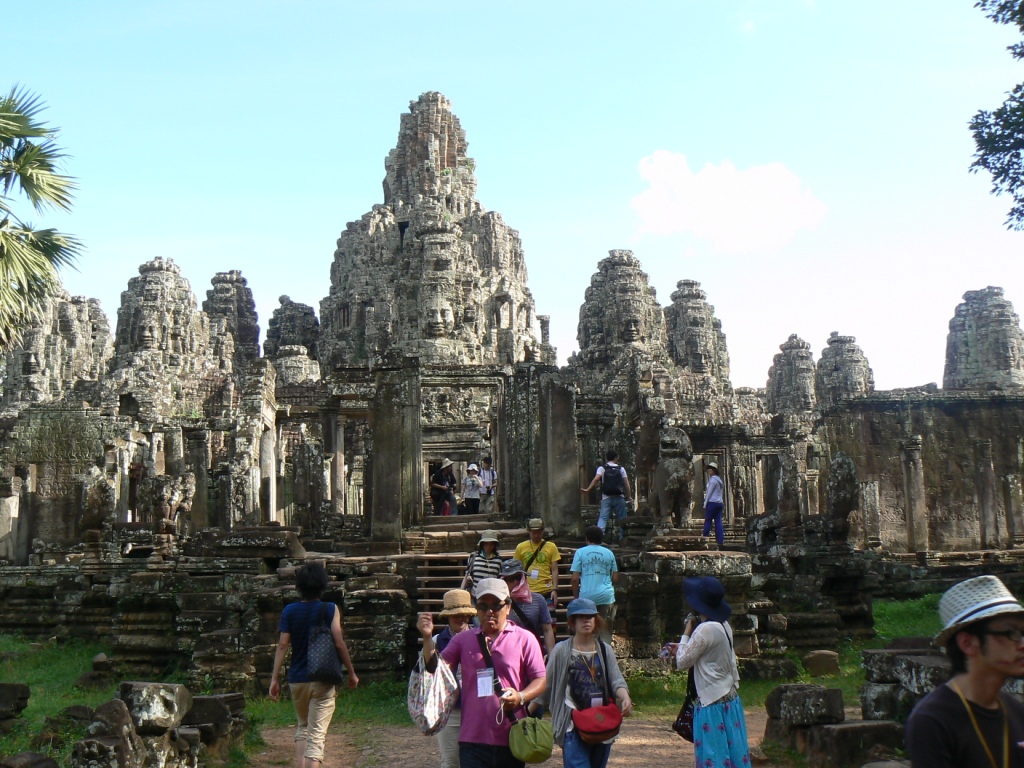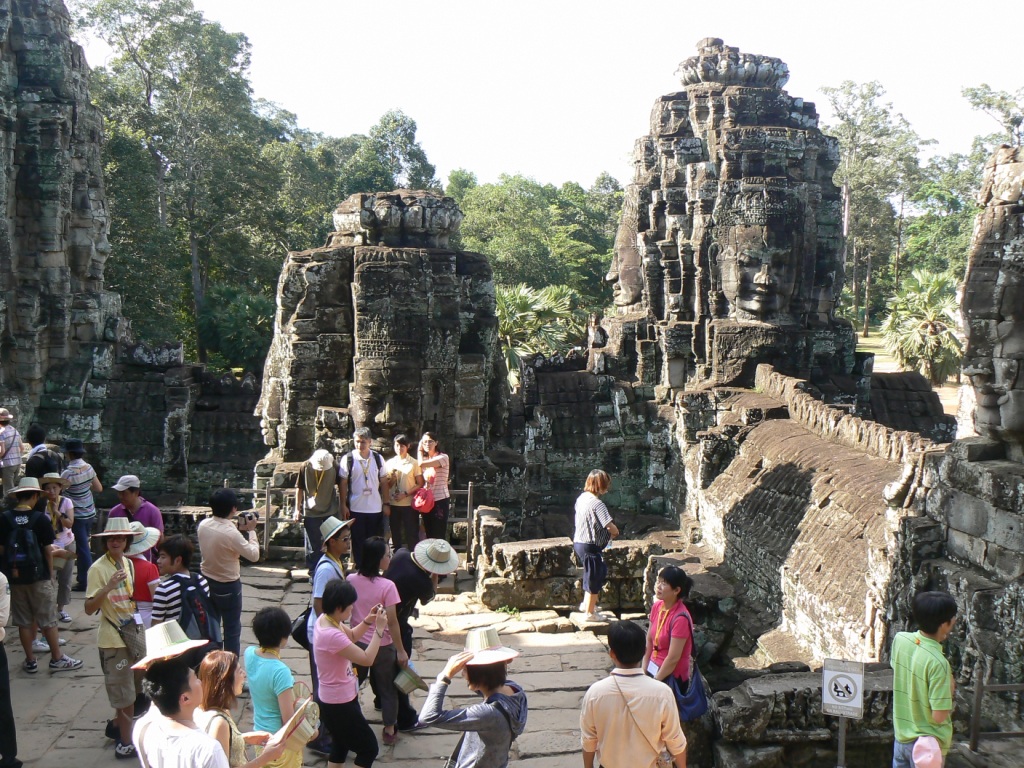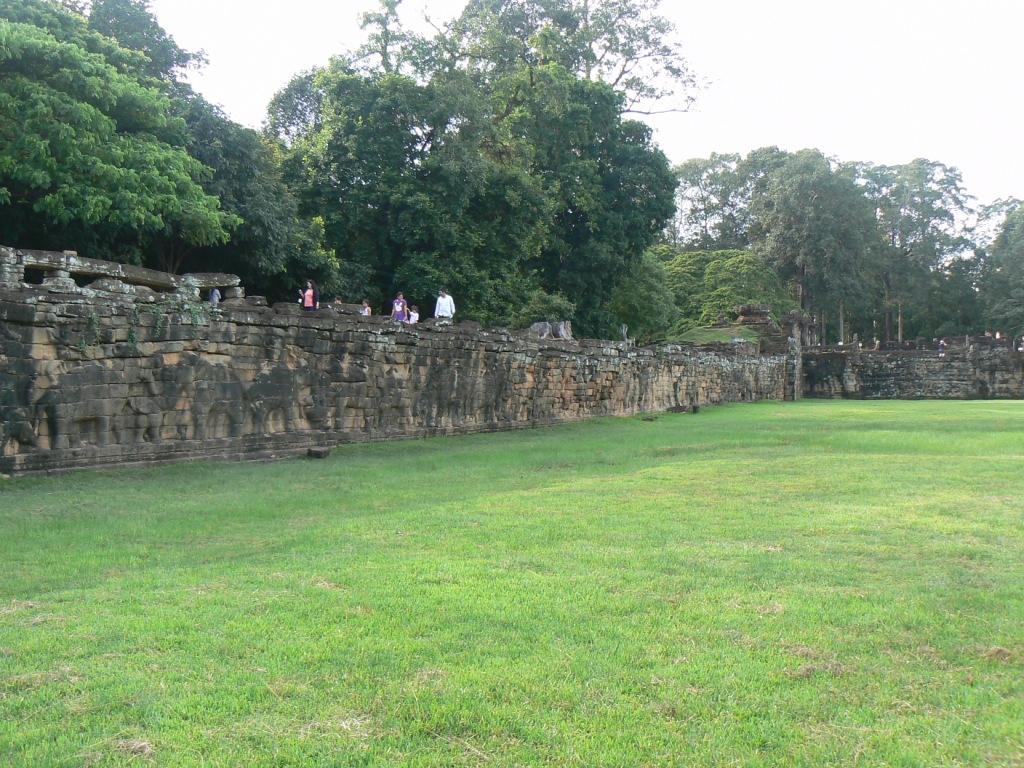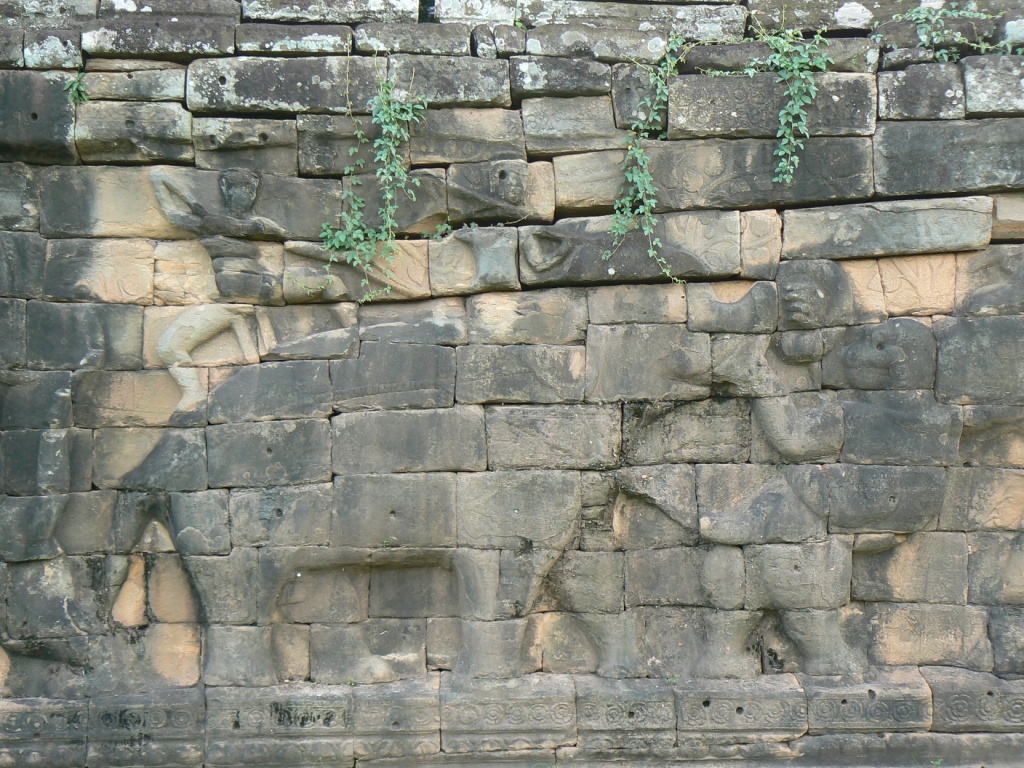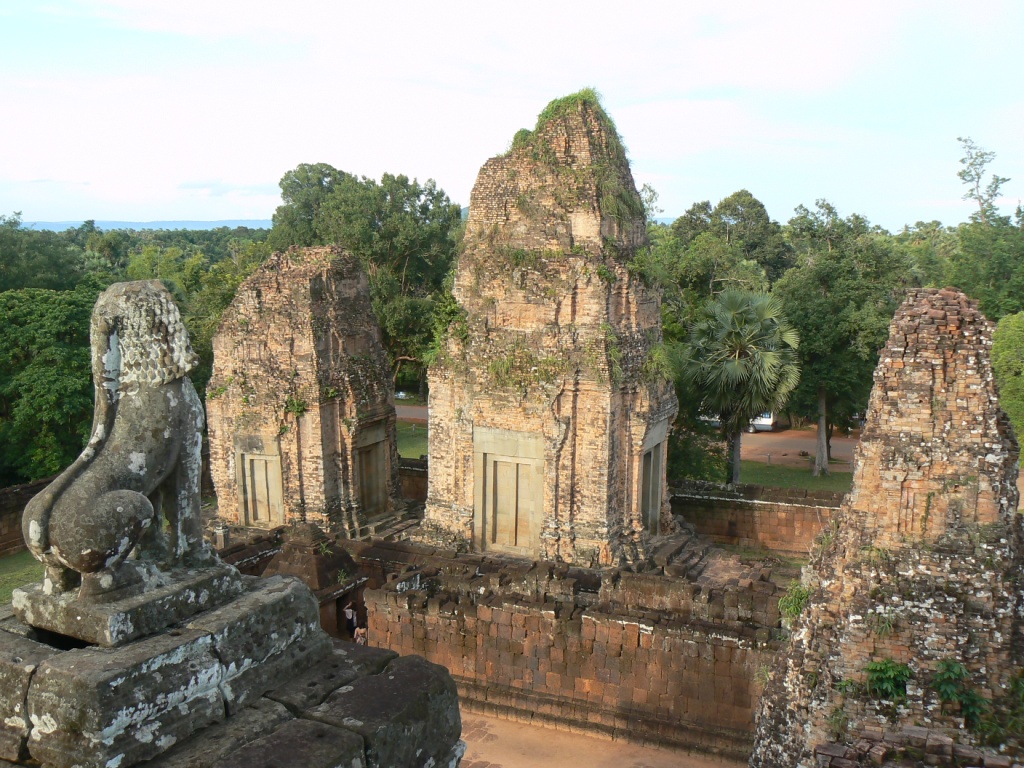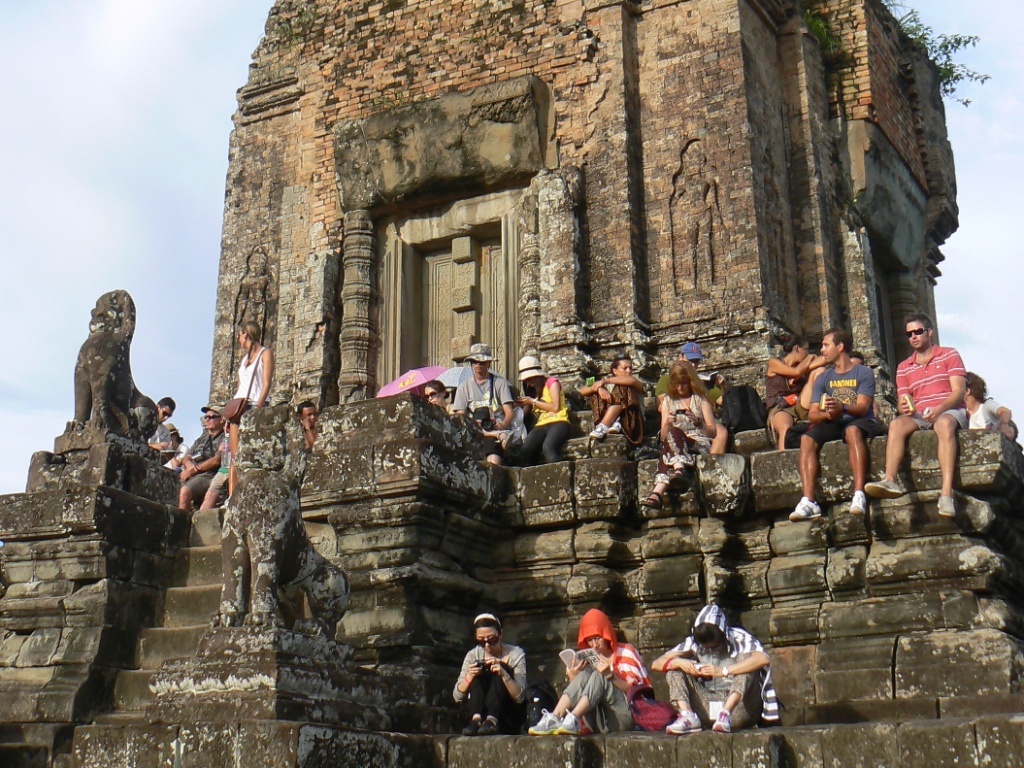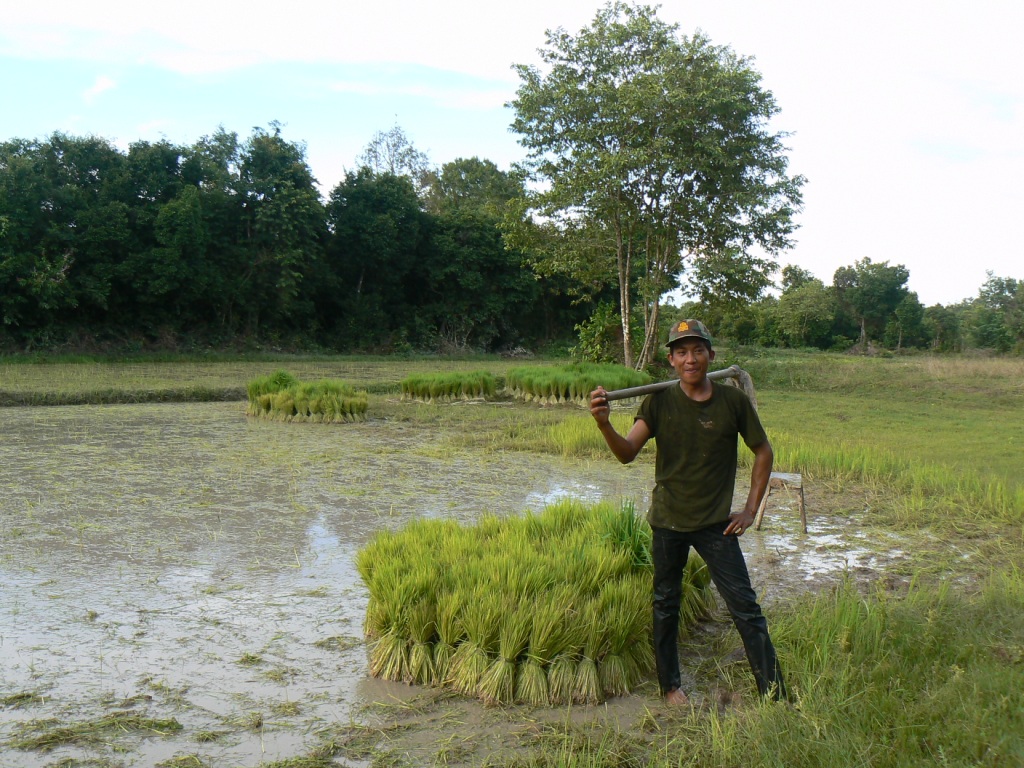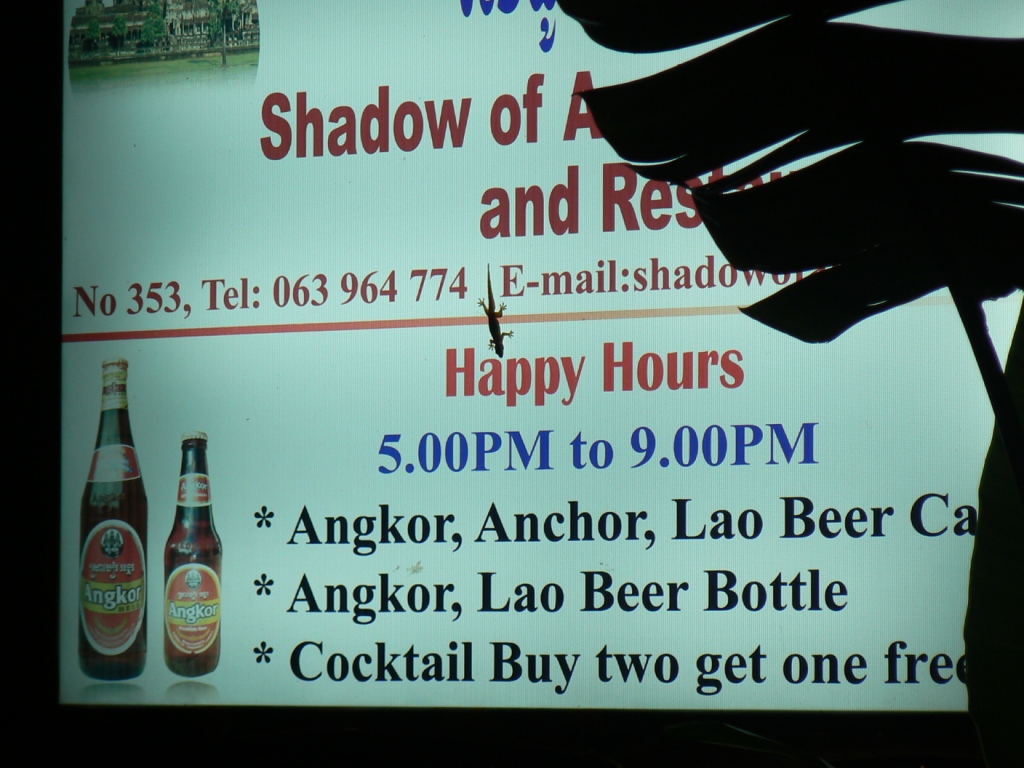 Thailand
After a painless trip back to Bangkok we flew to Chaing Rai in the far north to meet Mal, Nang and James. From Chaing Rai we drove to Chaing Saen on the Mekong river to visit Nang's home village nearby. It was a great honor and pleasure to travel wth Nang into her past, and meet her family and friends.
We stayed in a hotel overlooking the river and made several excursions.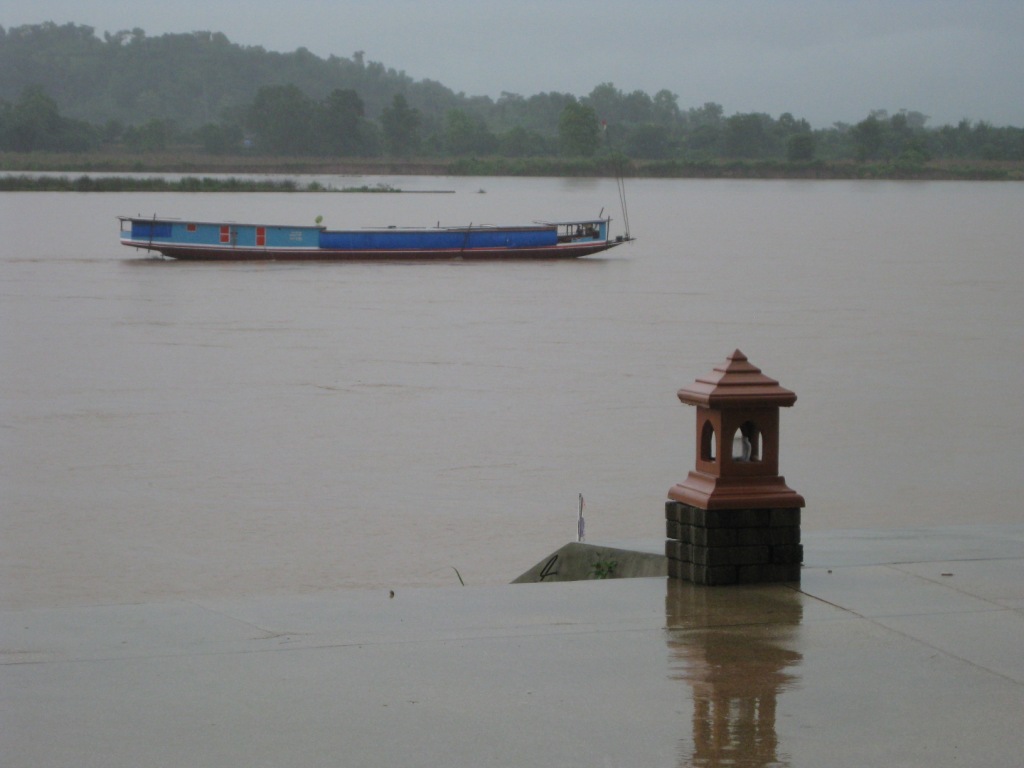 The first excursions were to visit Nang's family and friends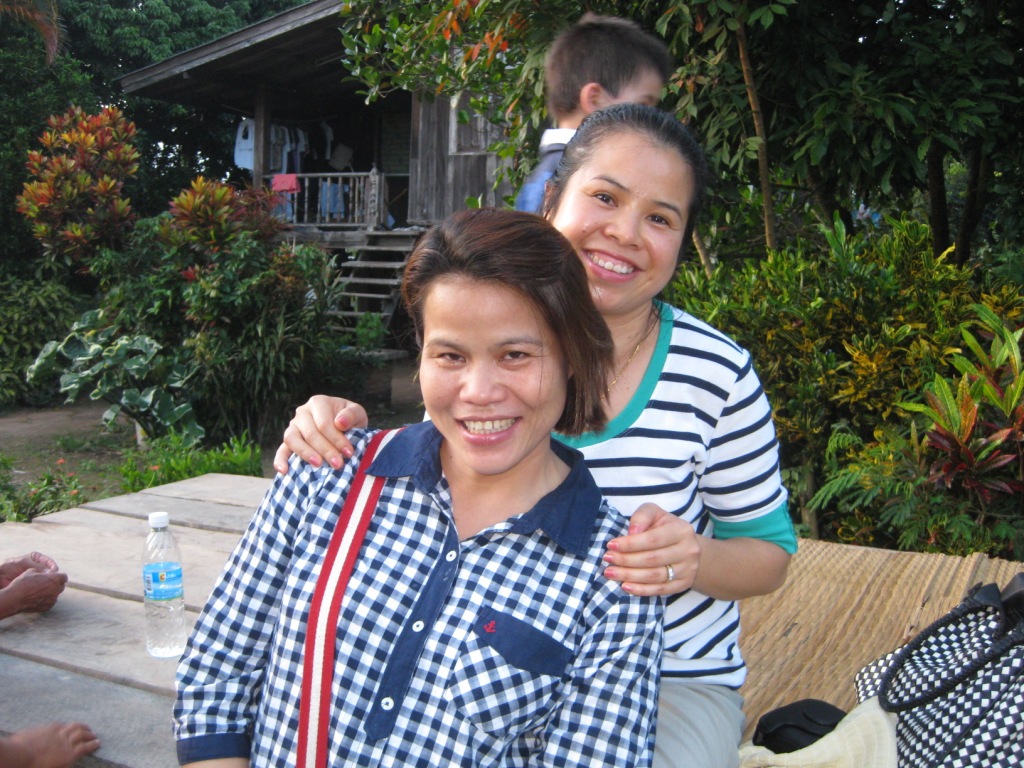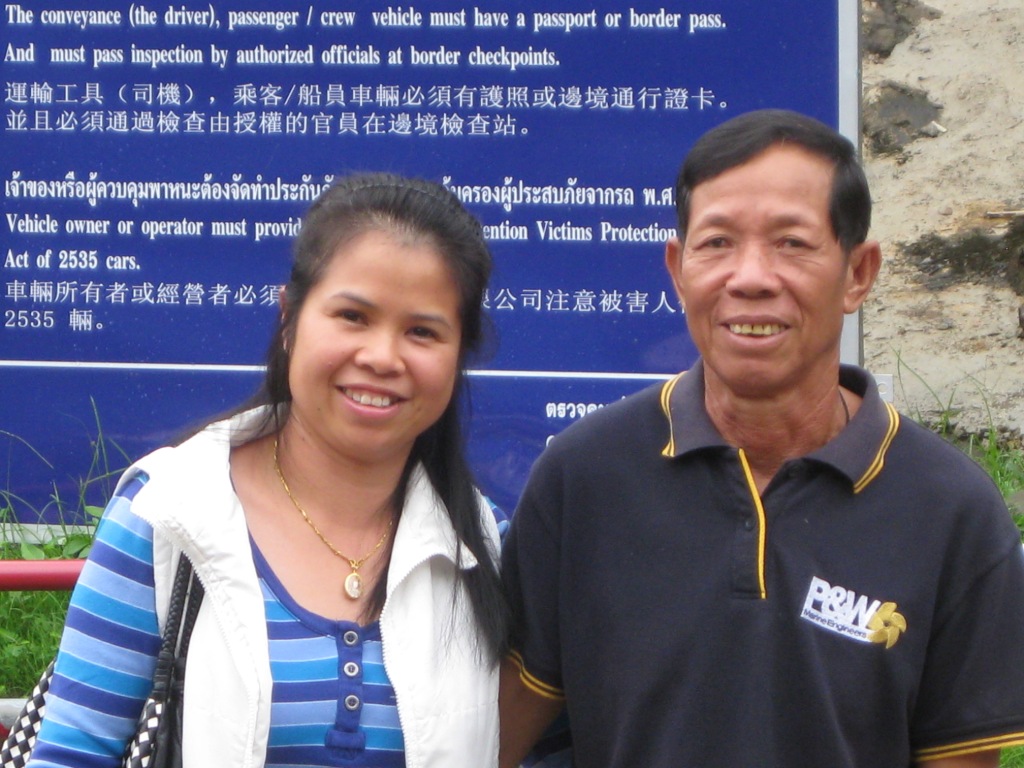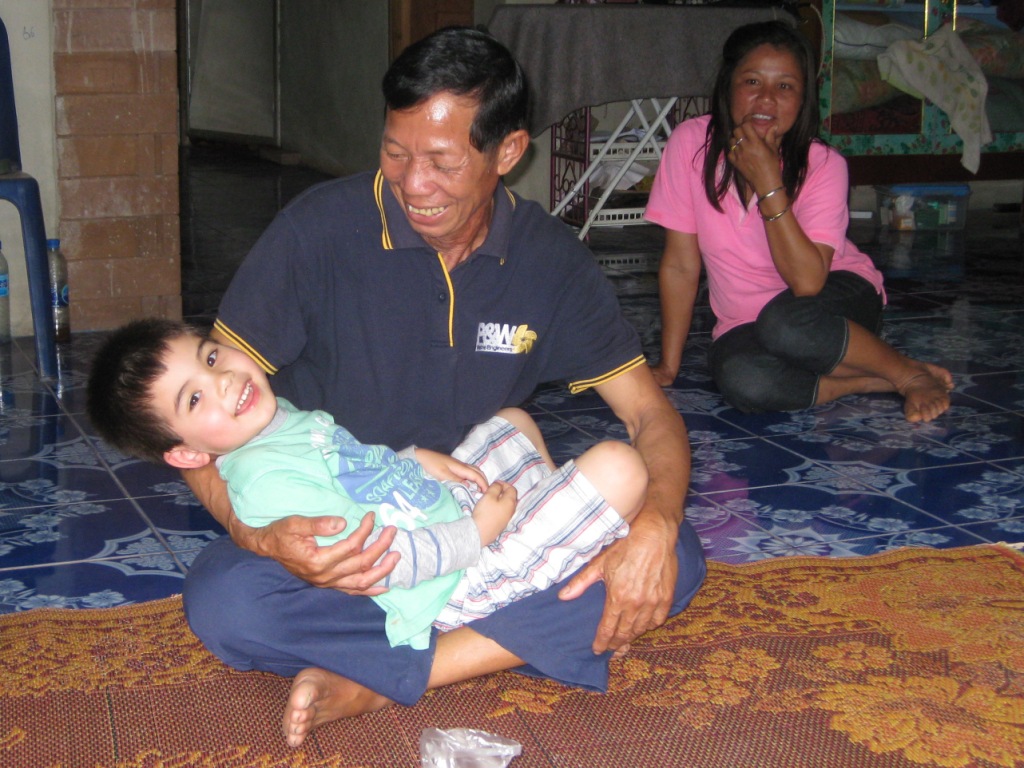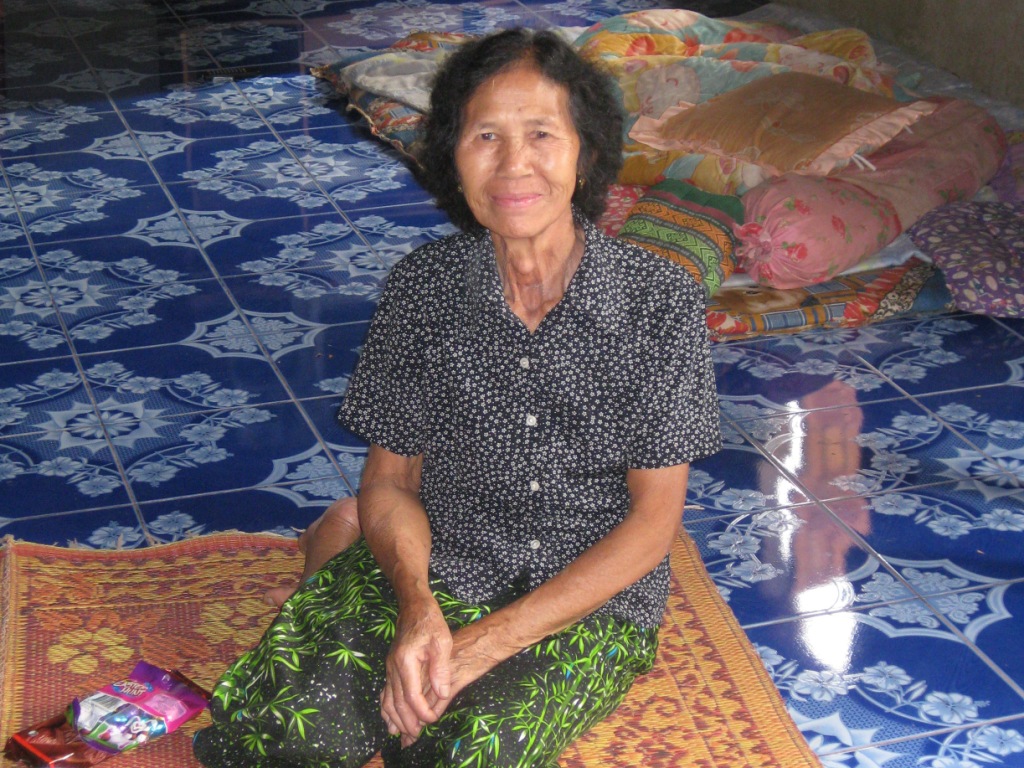 Next were were off for some tourist activities in the Golden Triangle. We crossed the river to Laos (no passports were stamped) and went for an elephant ride.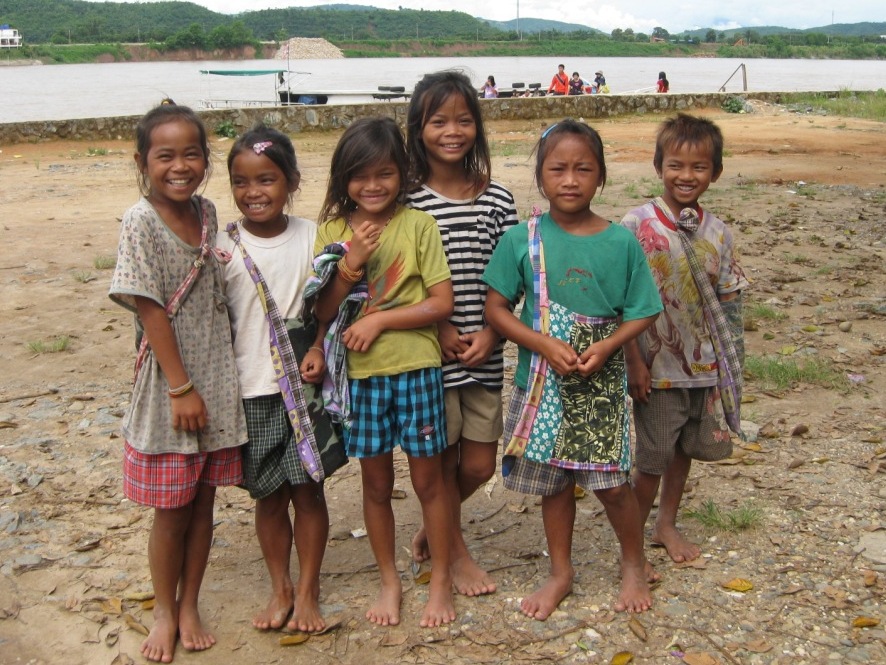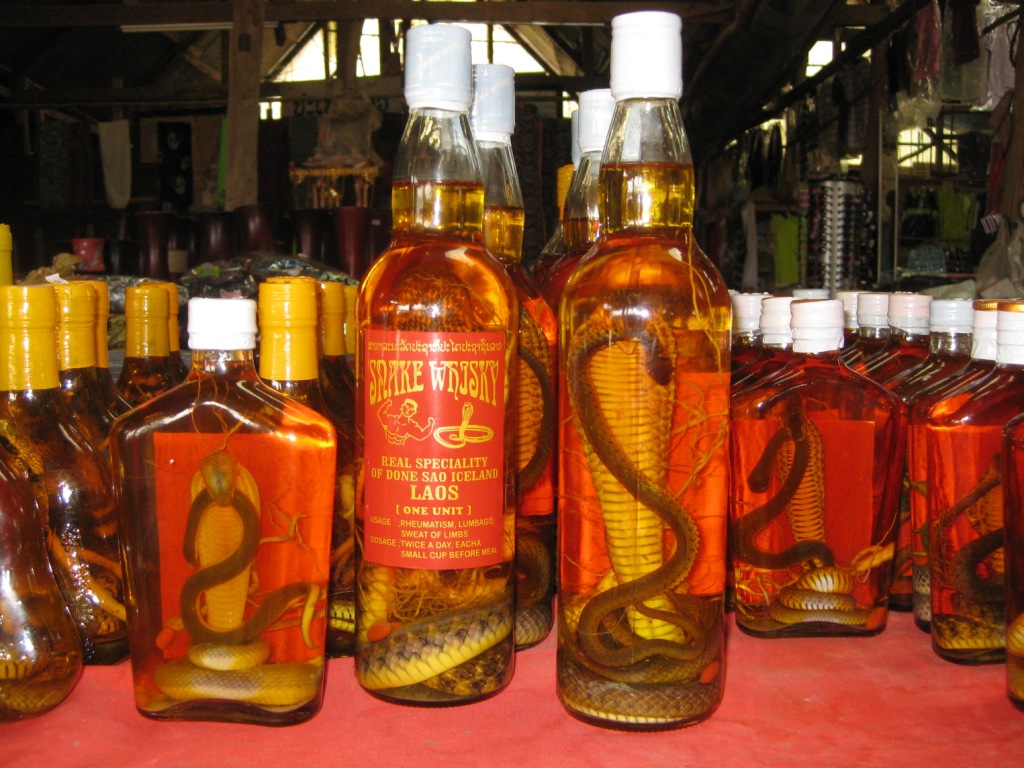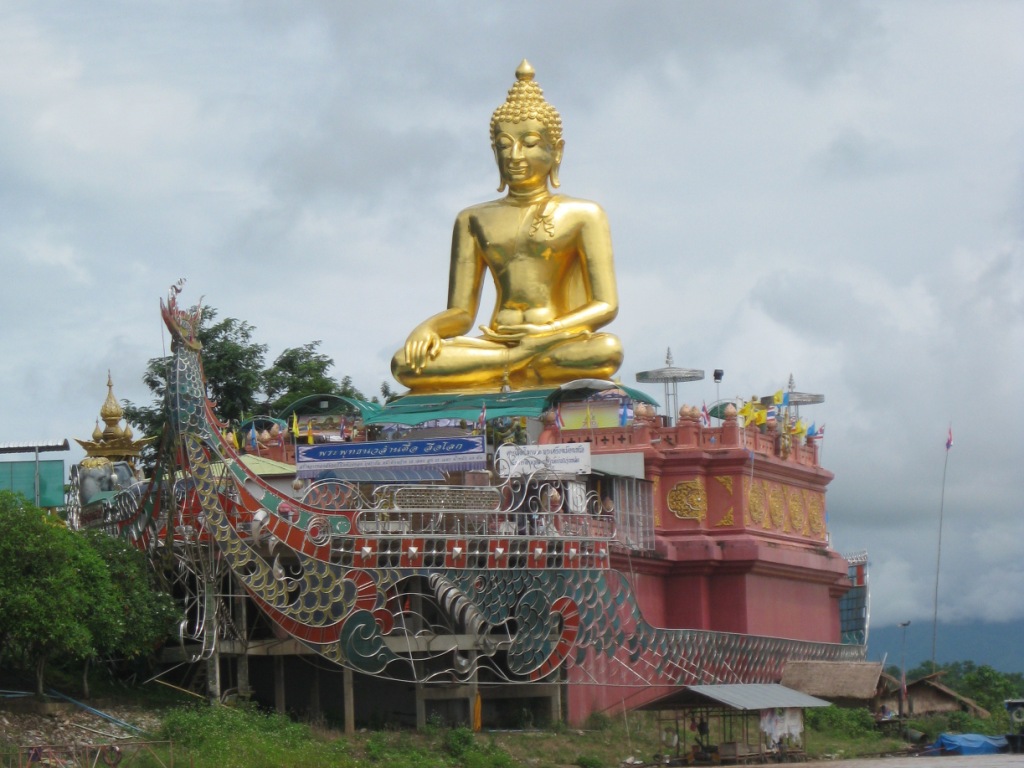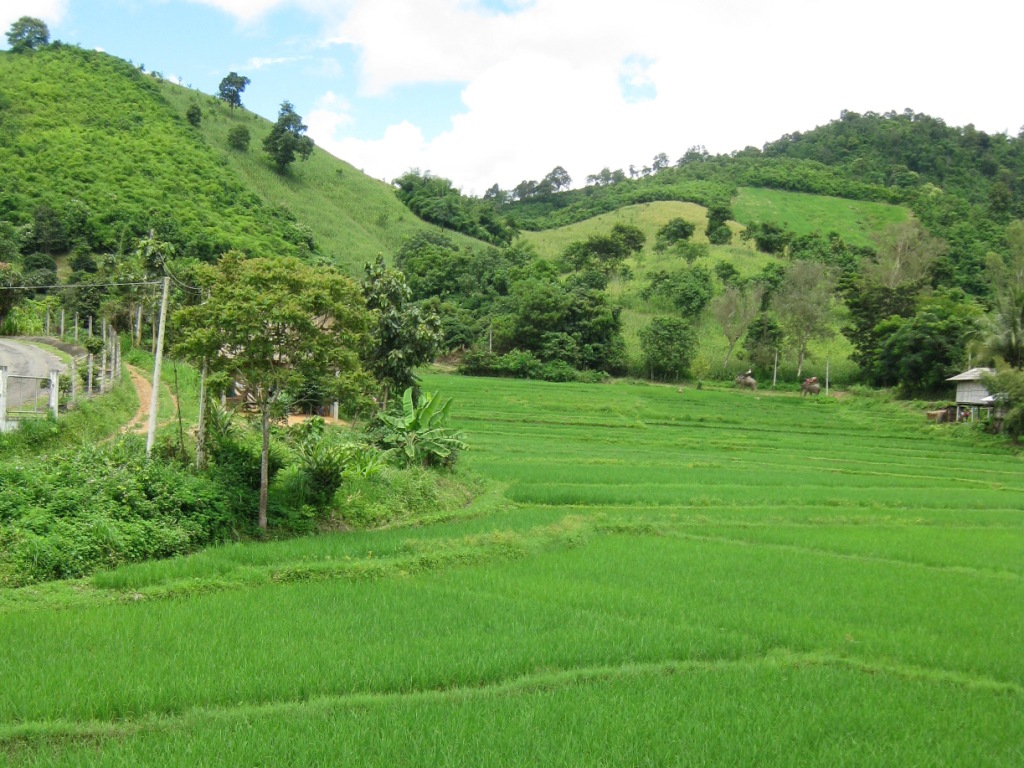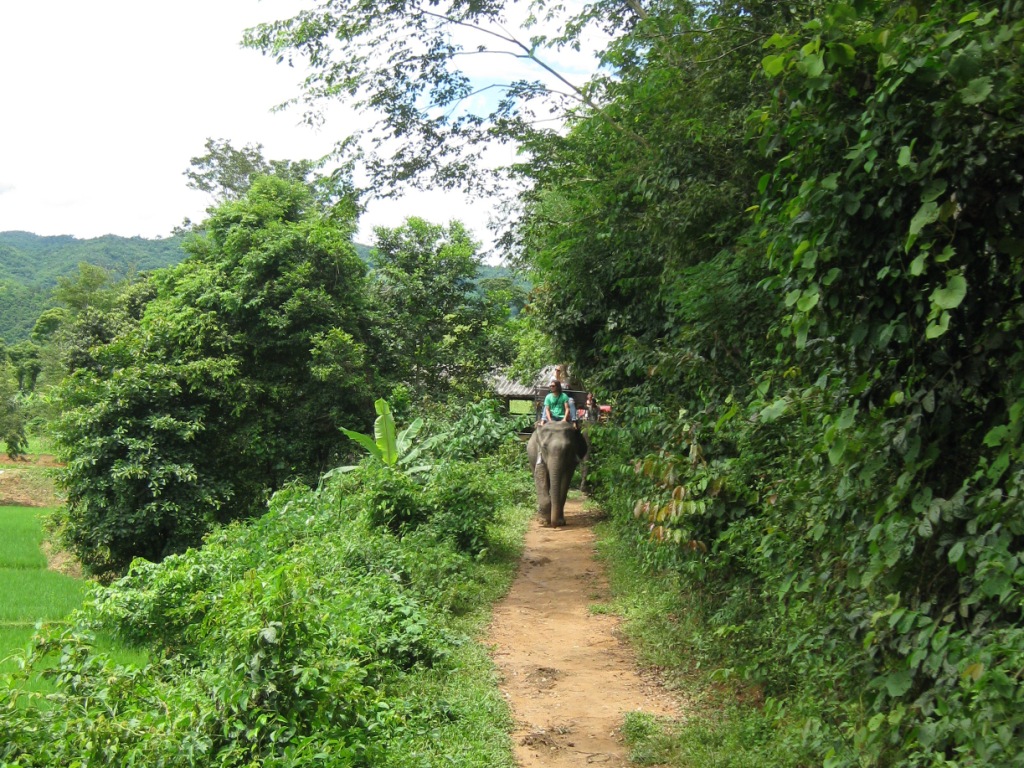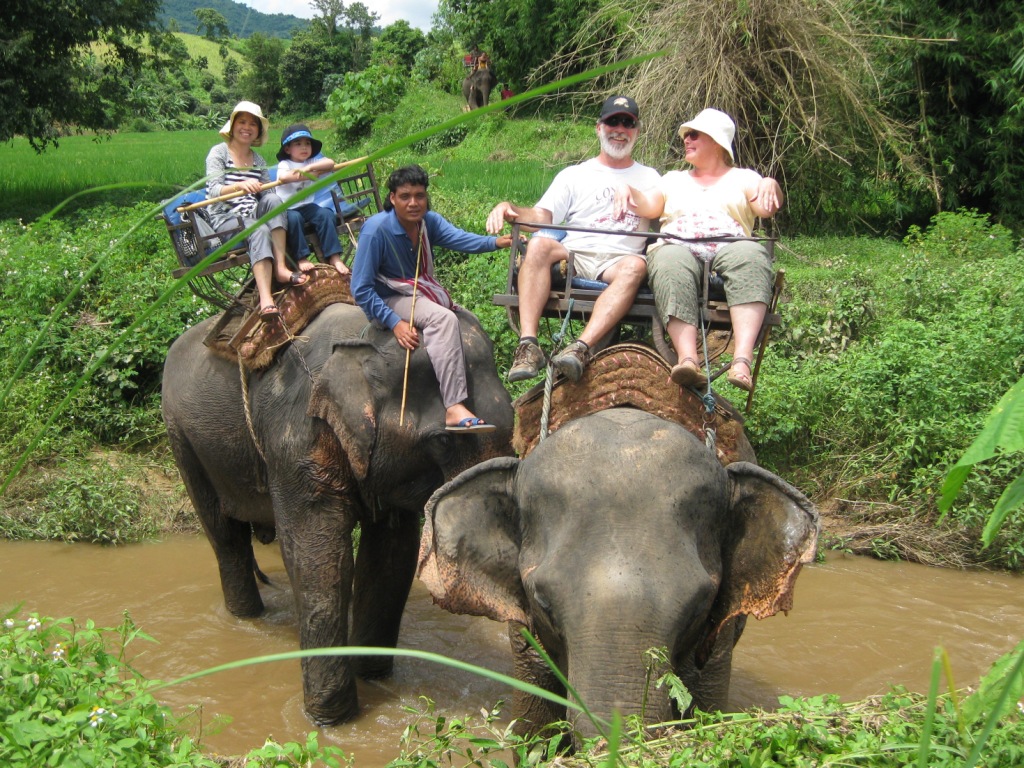 The next day was our last and we were honored to be part of a ceremony to farewell Nang. The preparations involved the creation of offerings including local foods. The ceremony was heartfelt and emotional despite the language barrier.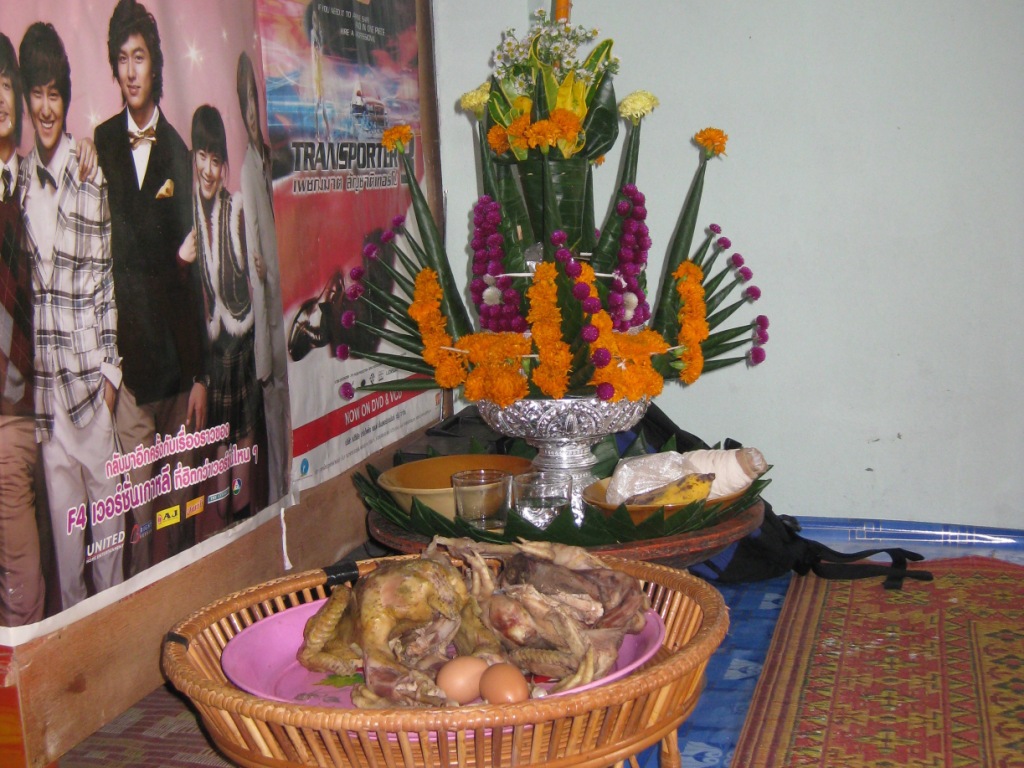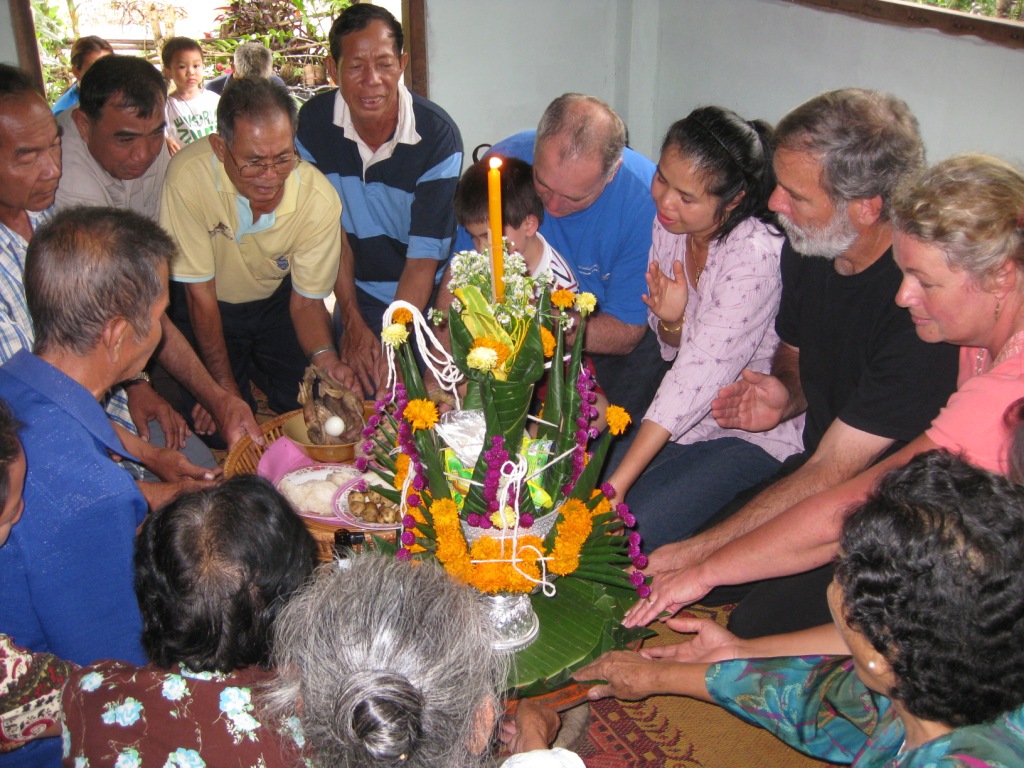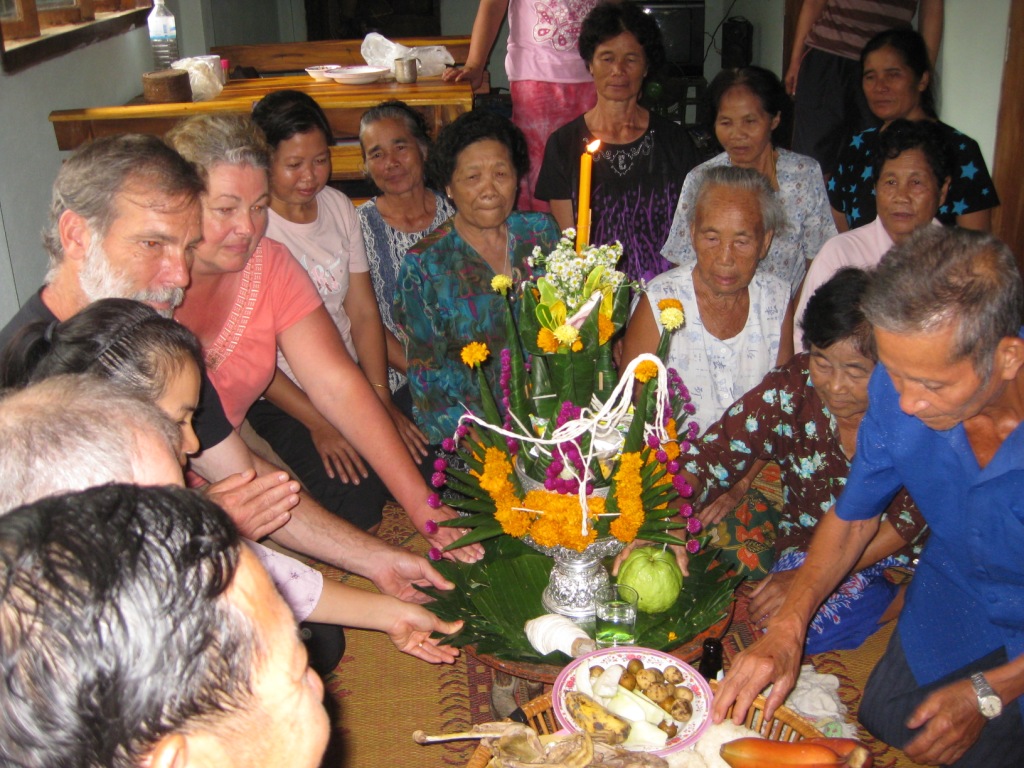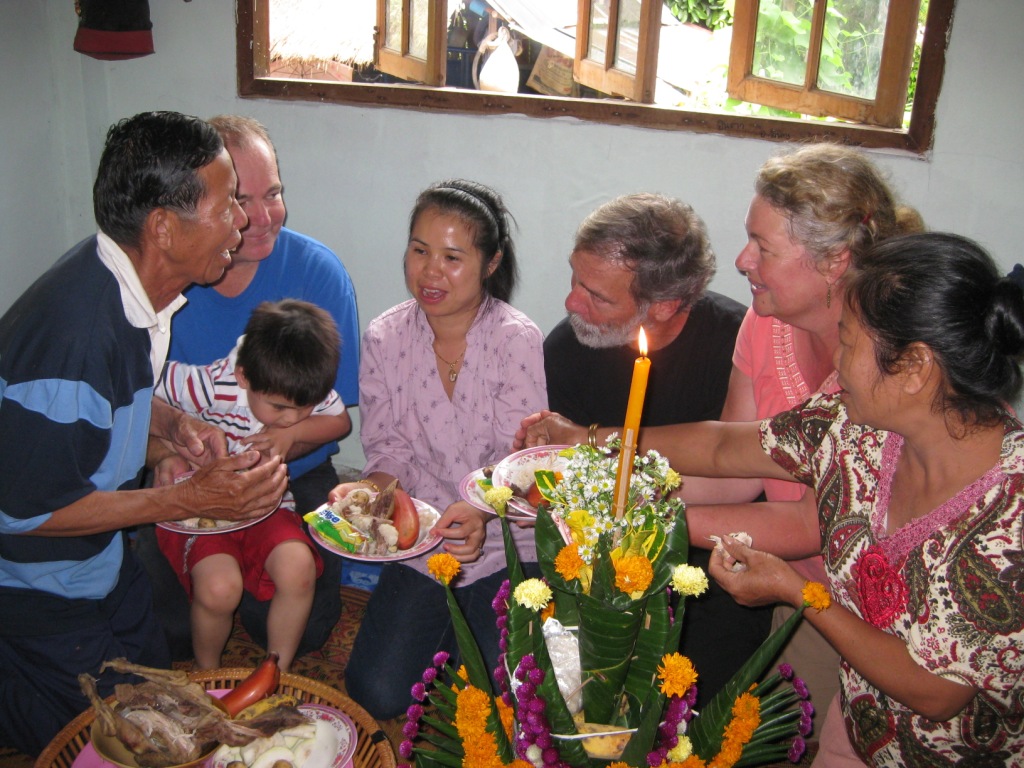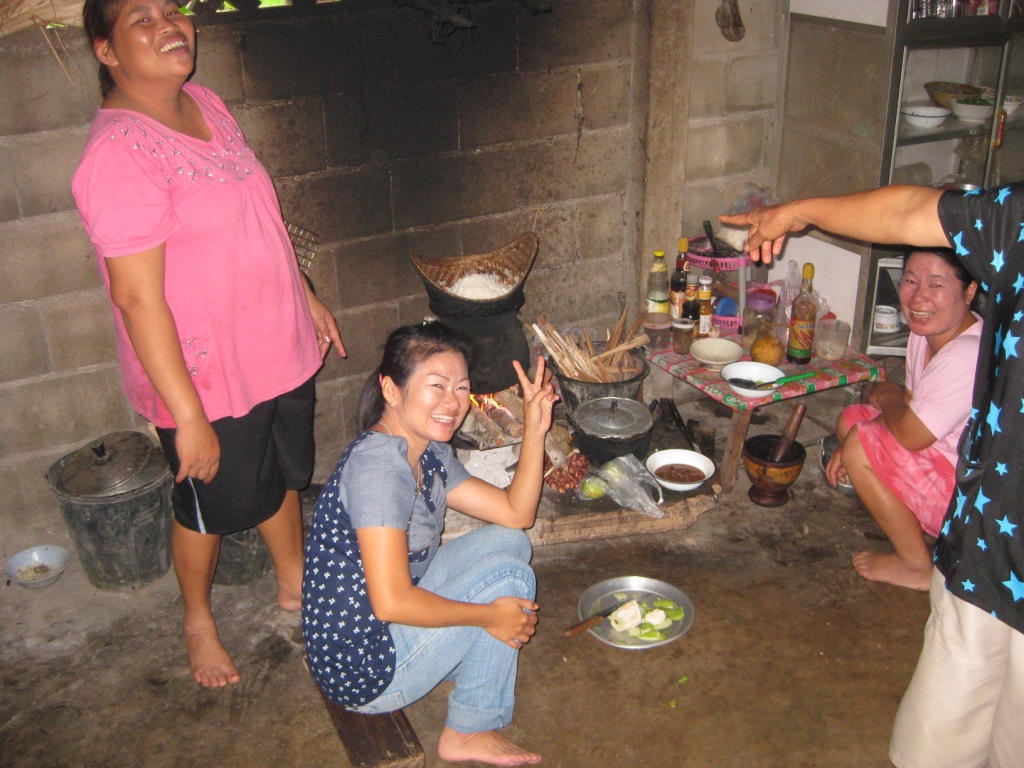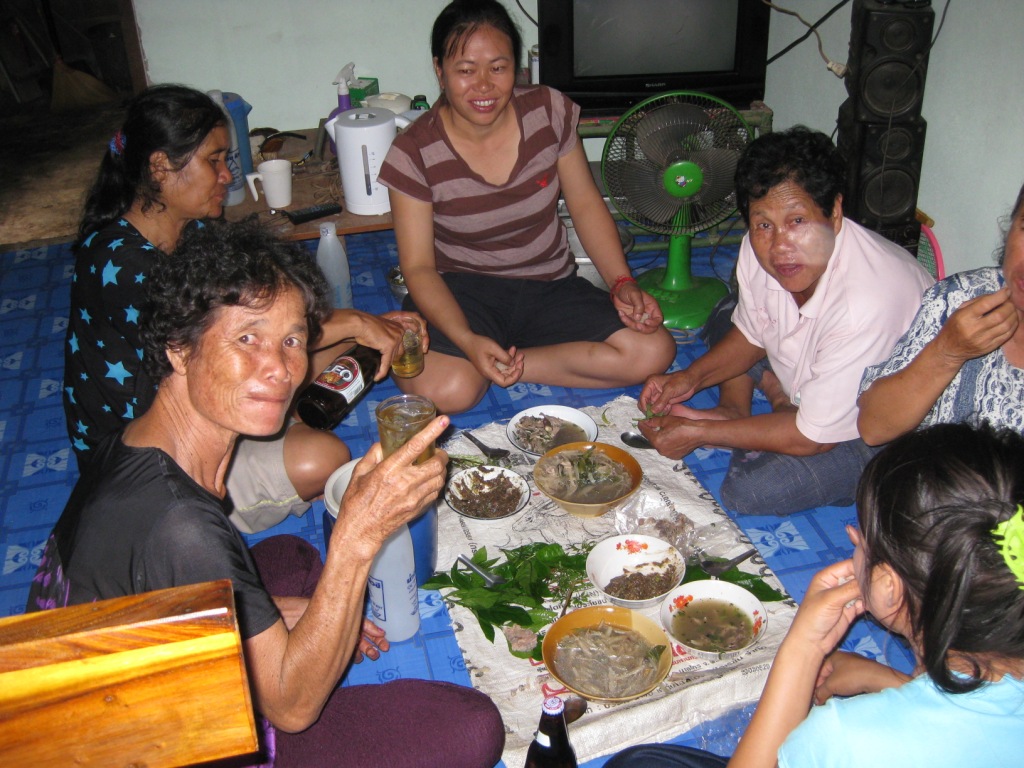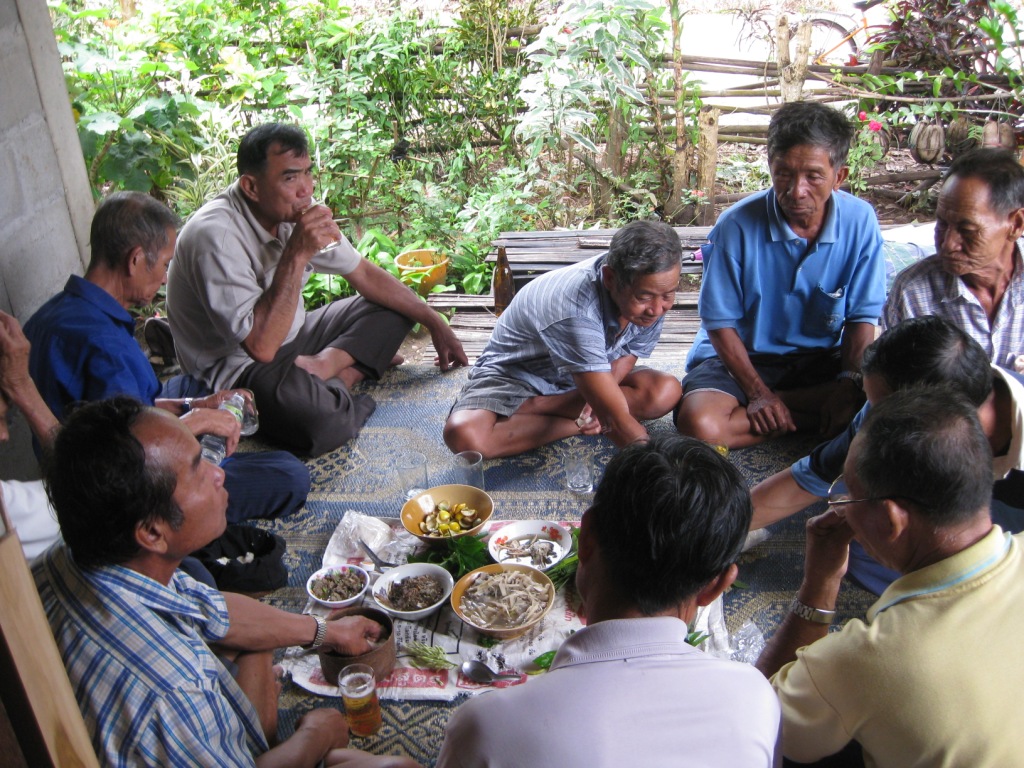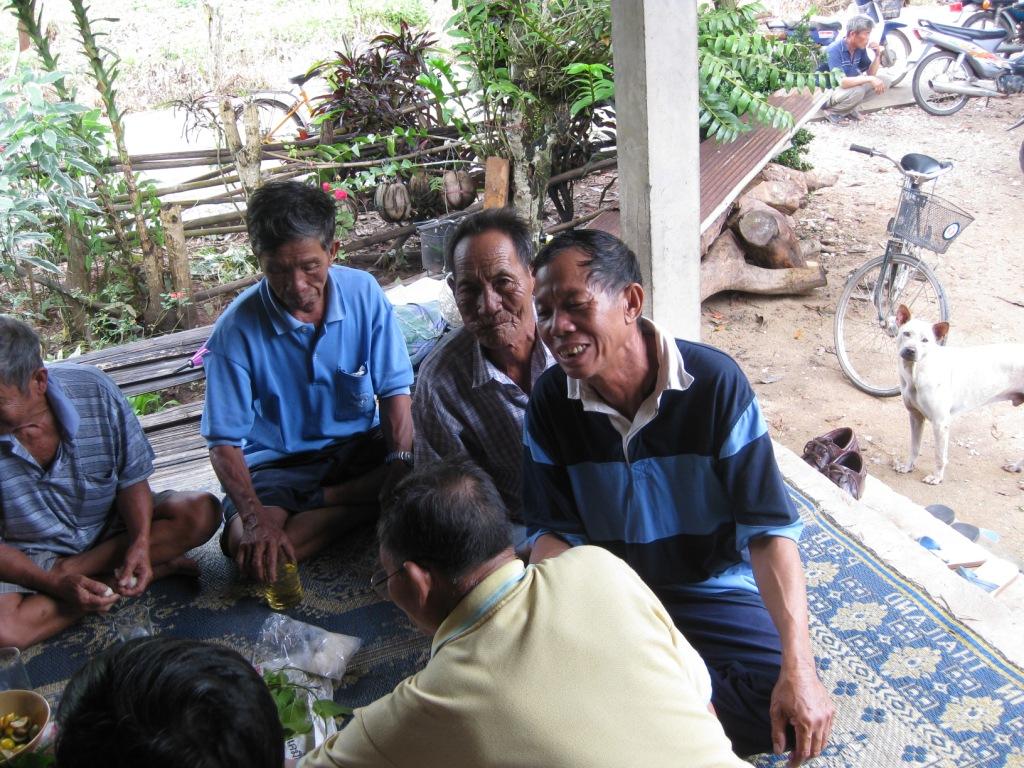 We visited the temple in Nang's village and were received and blessed by the monk - Nang's cousin. This temple was beautiful and ornate - an amazing find in a small rural village.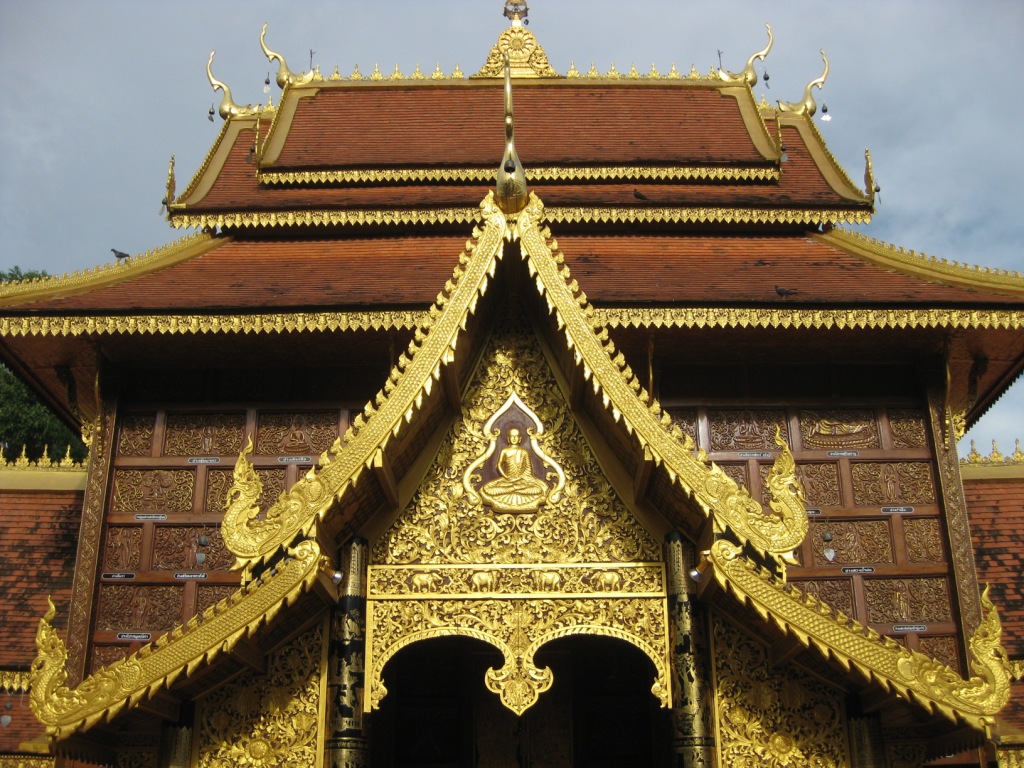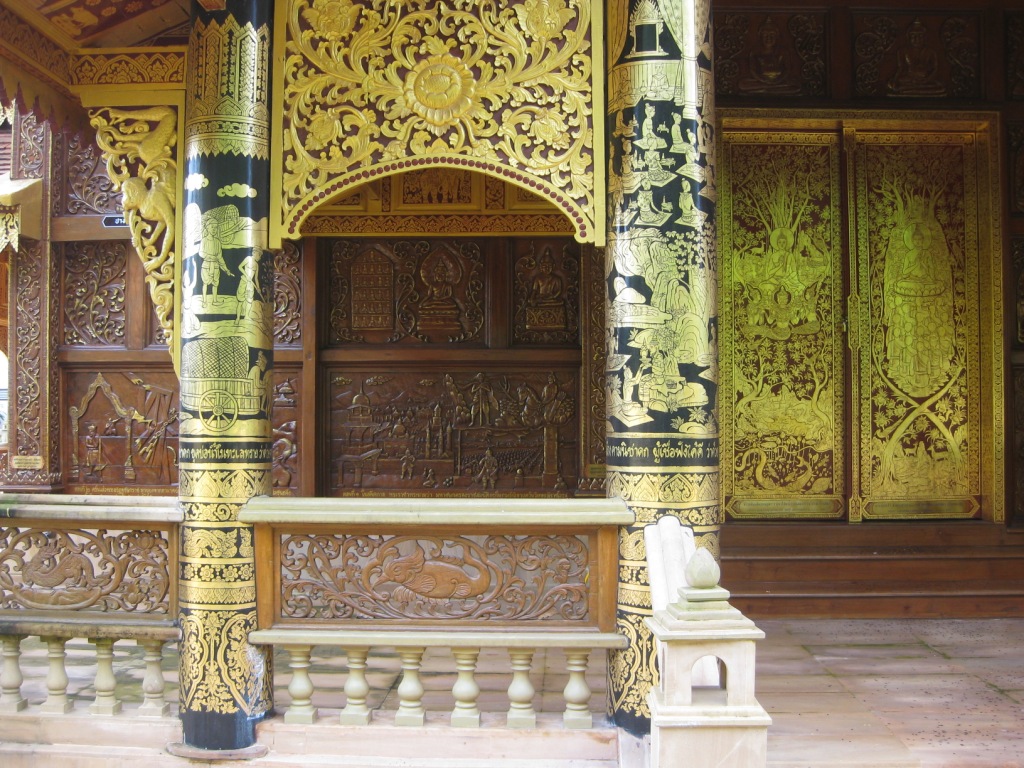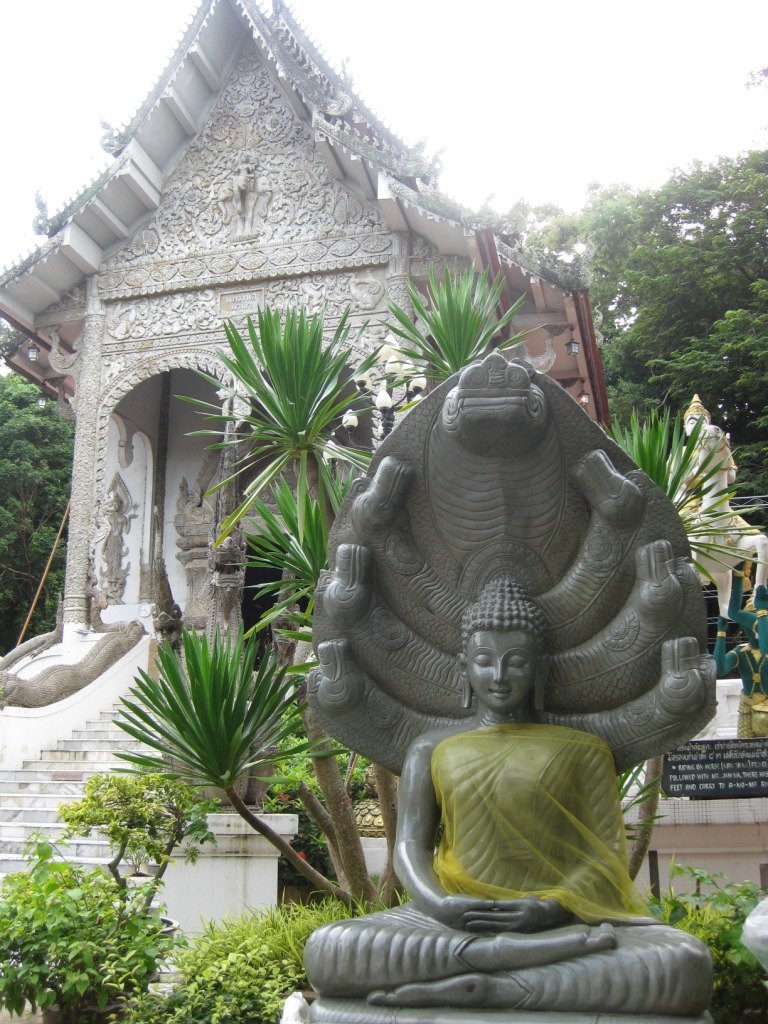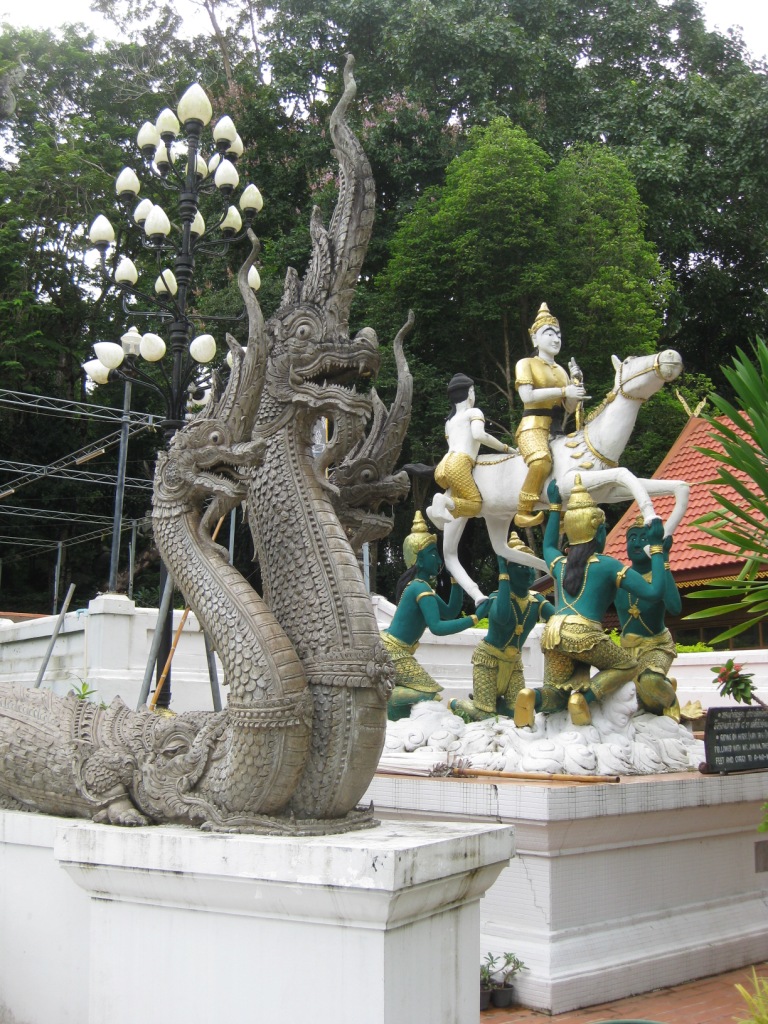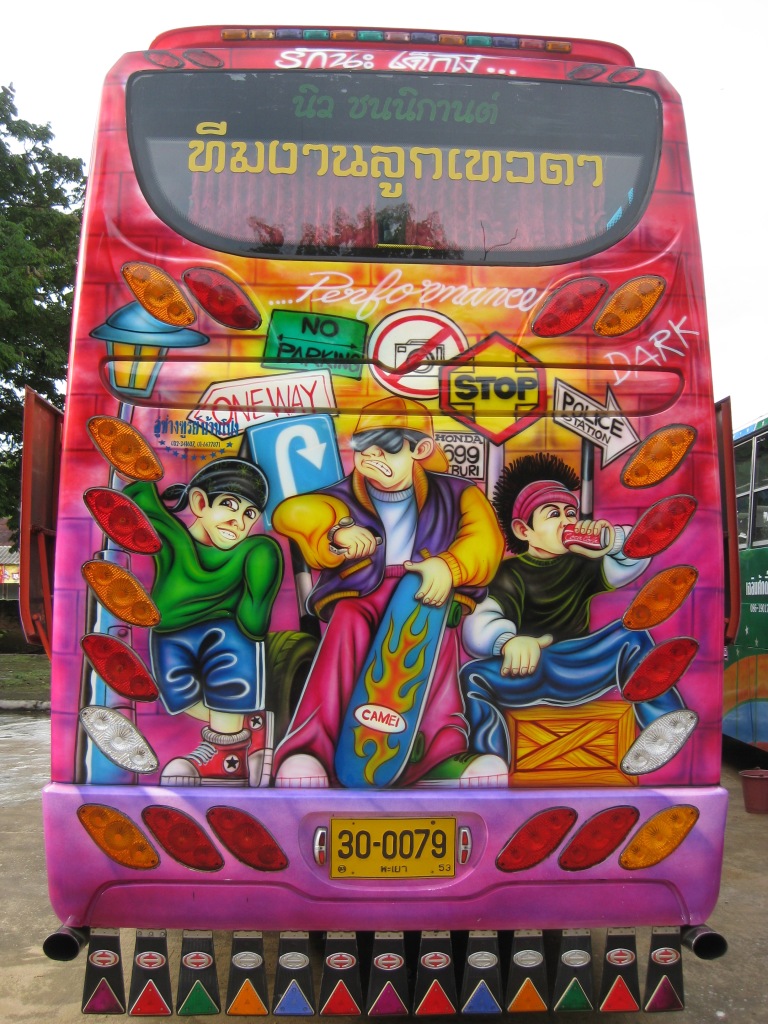 We left reluctantly and flew back to Bangkok. There we visited the Grand Palace, (Wat Phra Kaew) which is one of the most astounding human creations that I have ever experienced. Every square inch of every surface inside and out is hand crafted wth skill and care.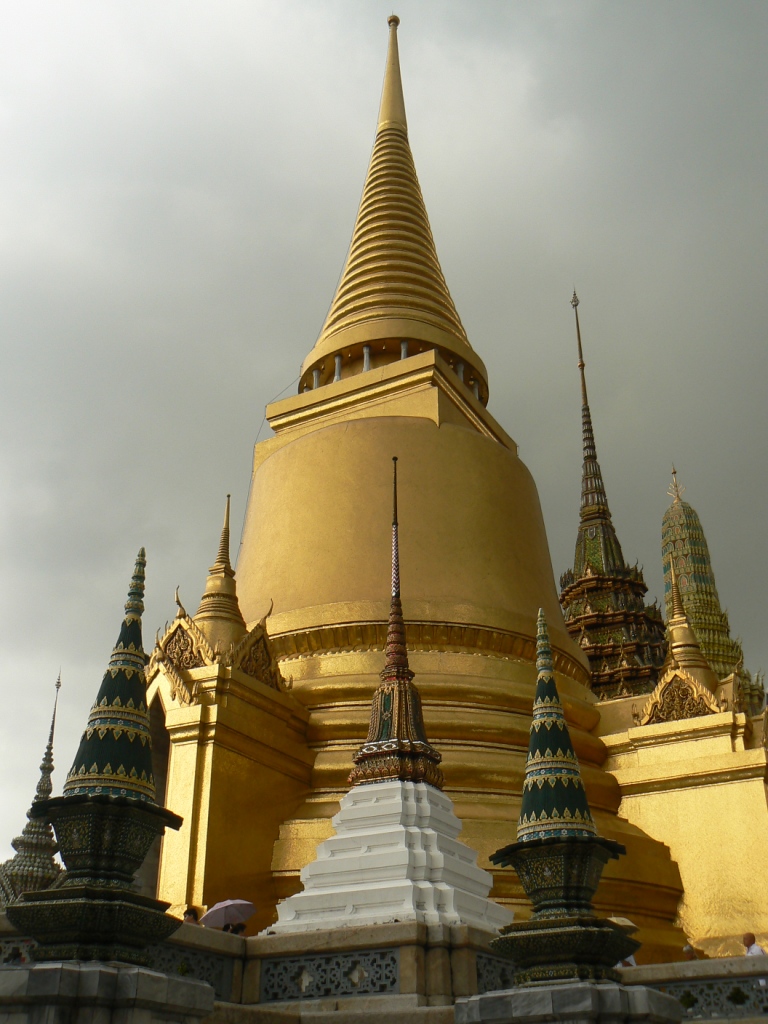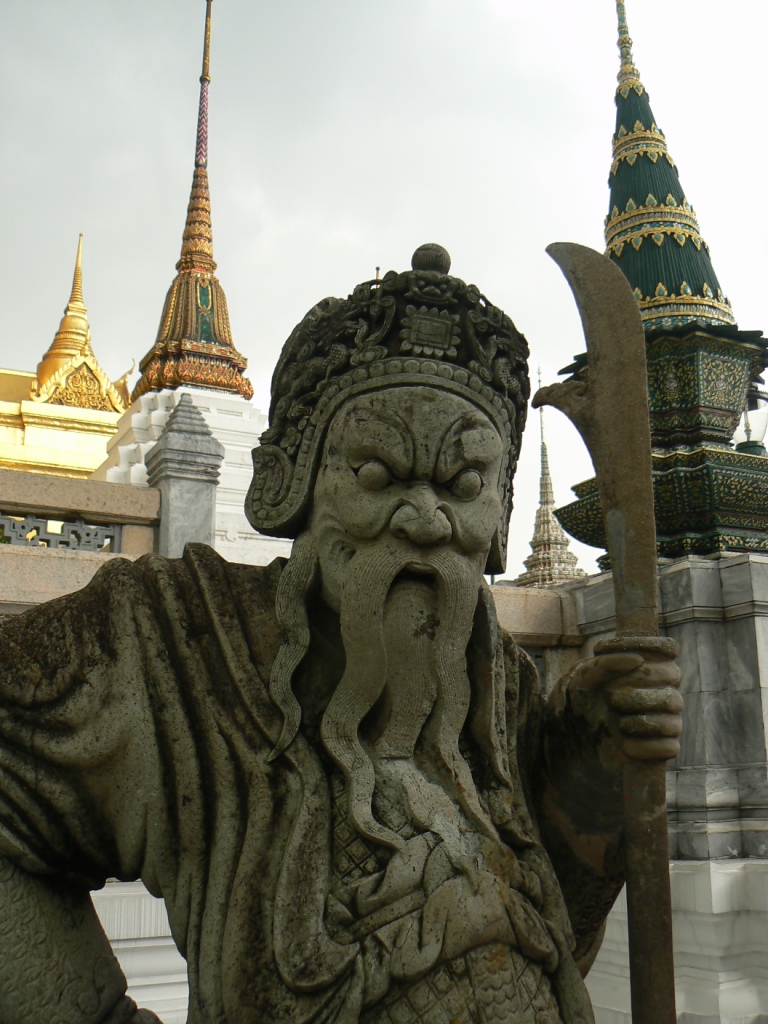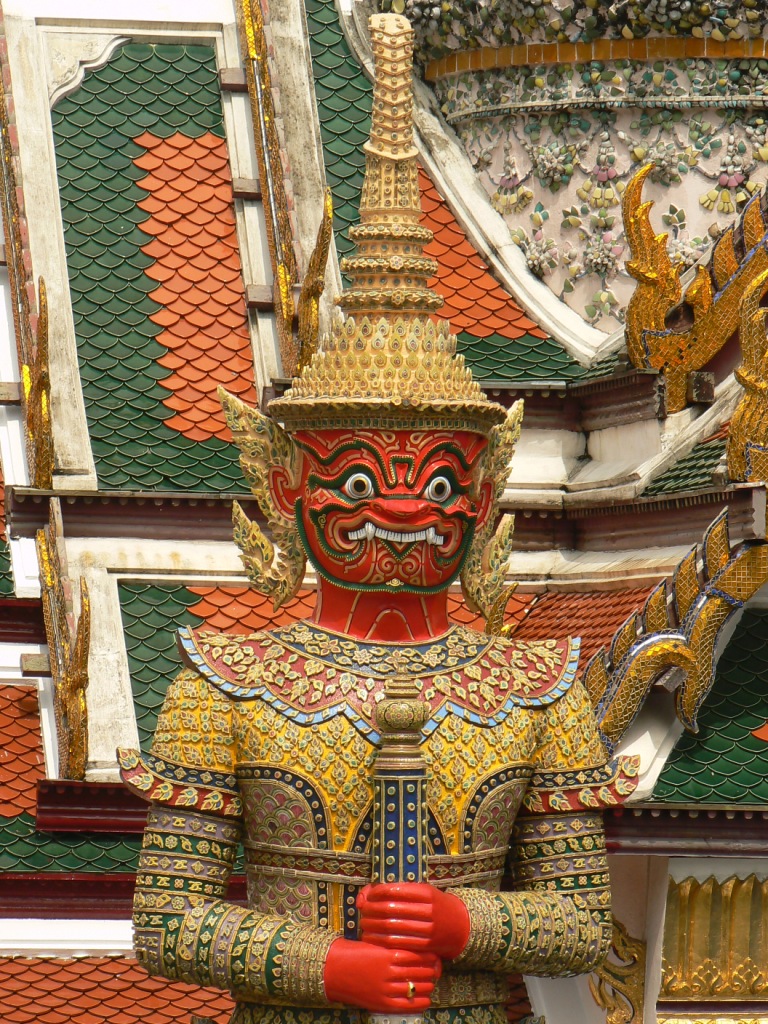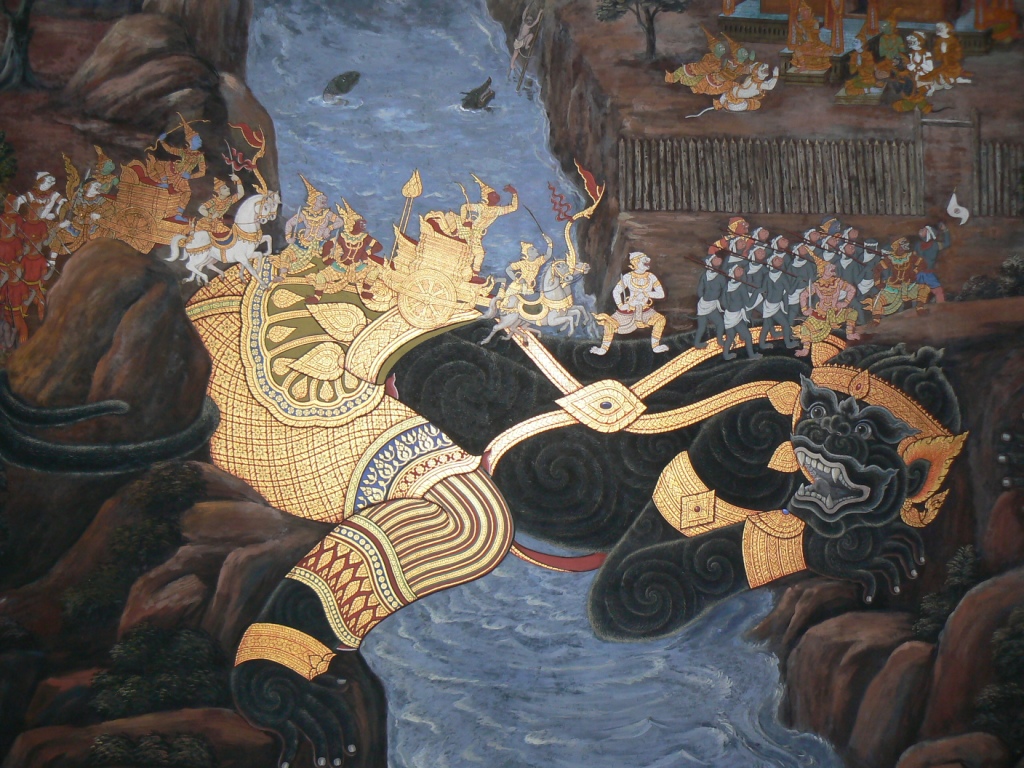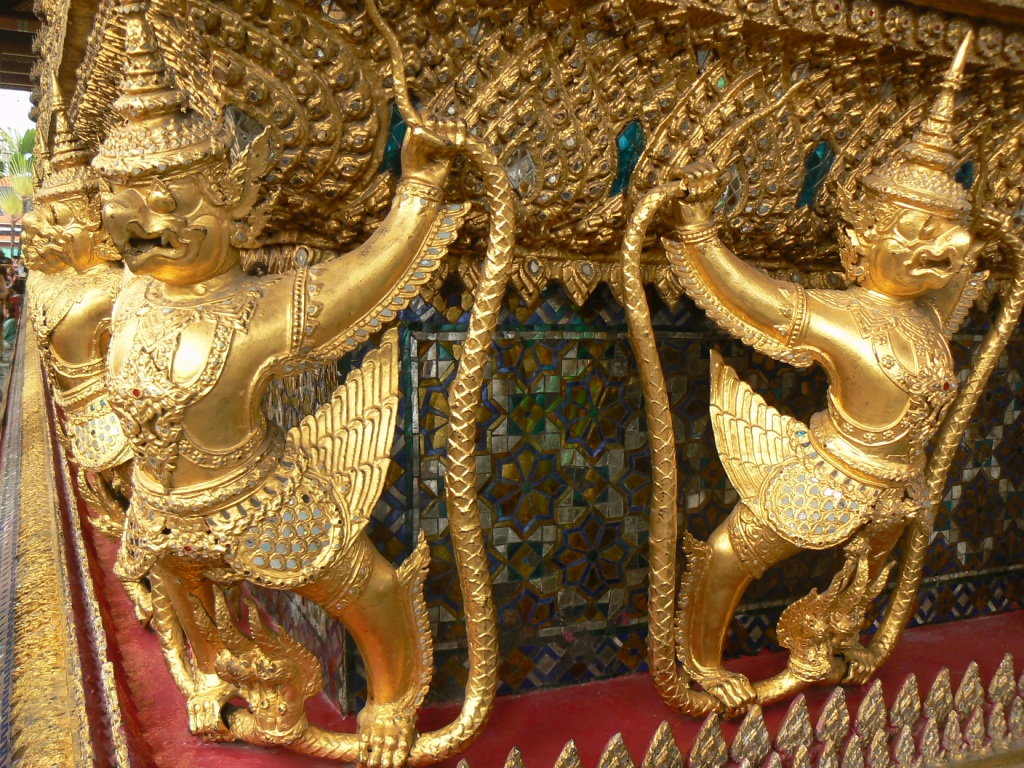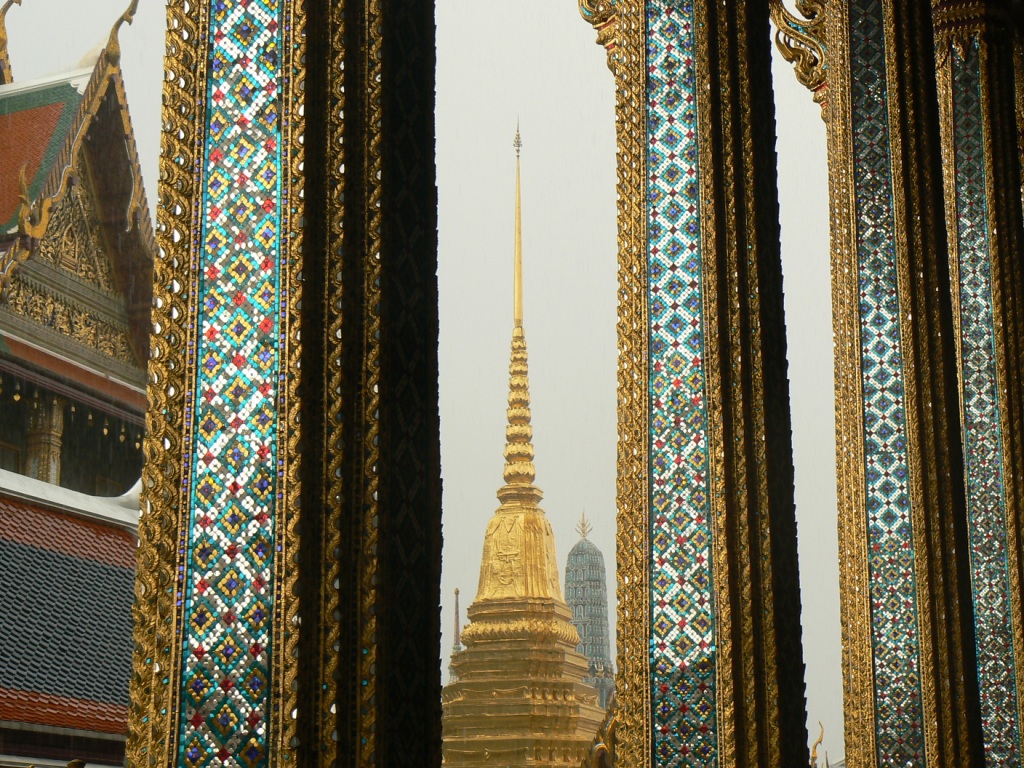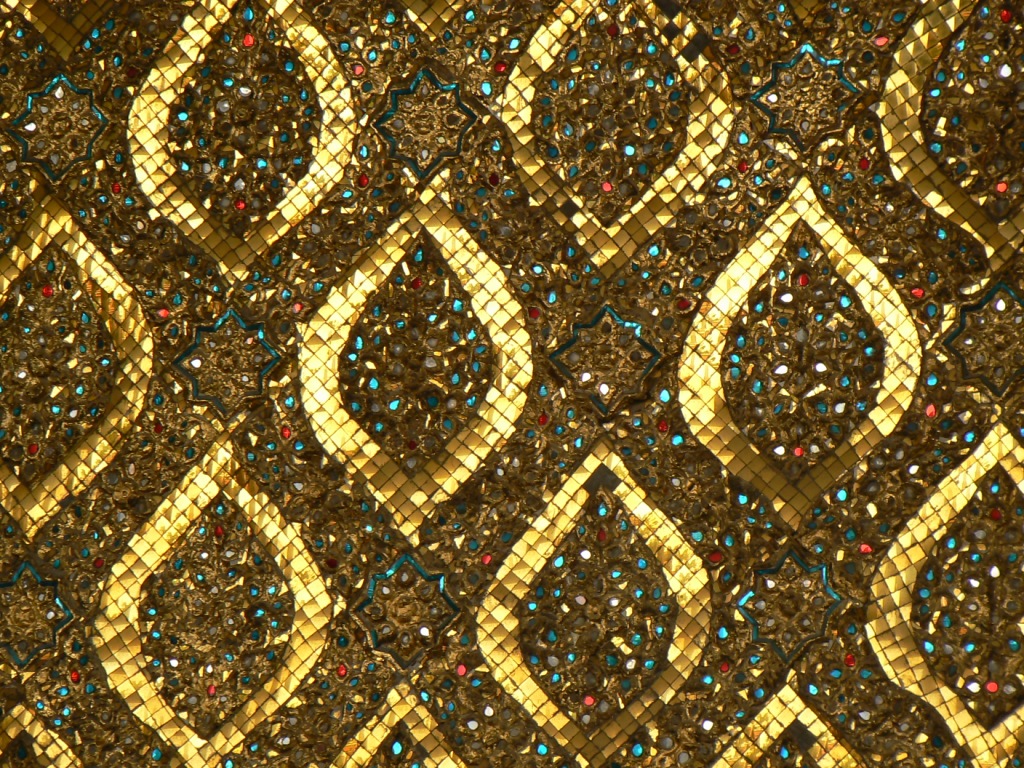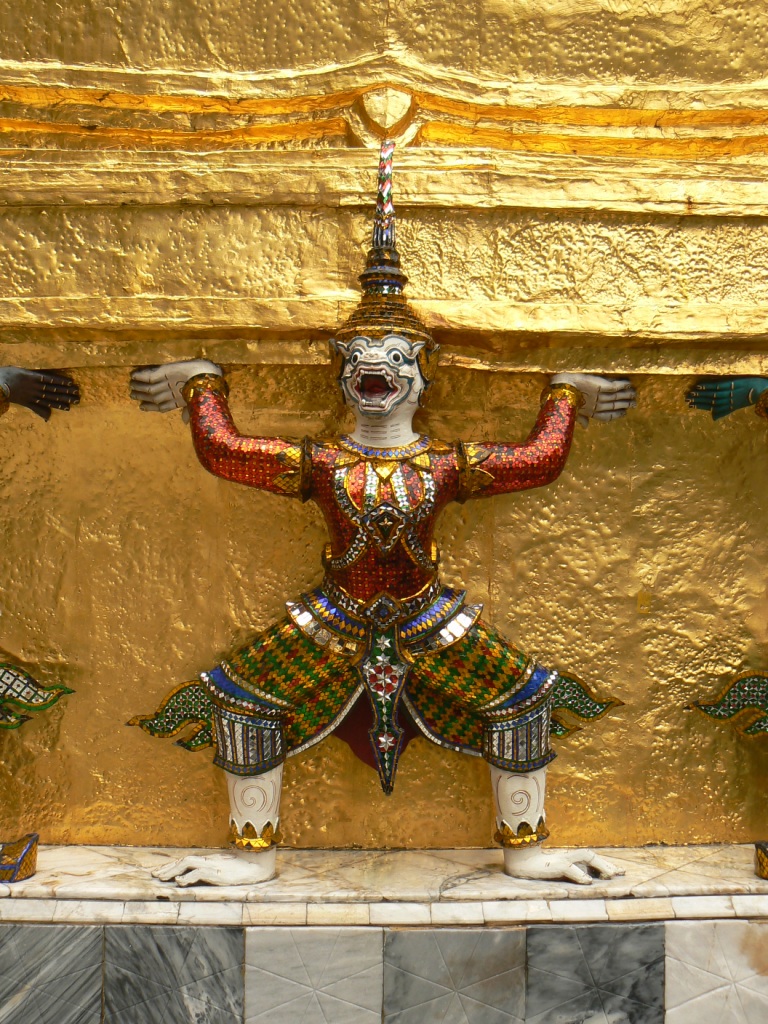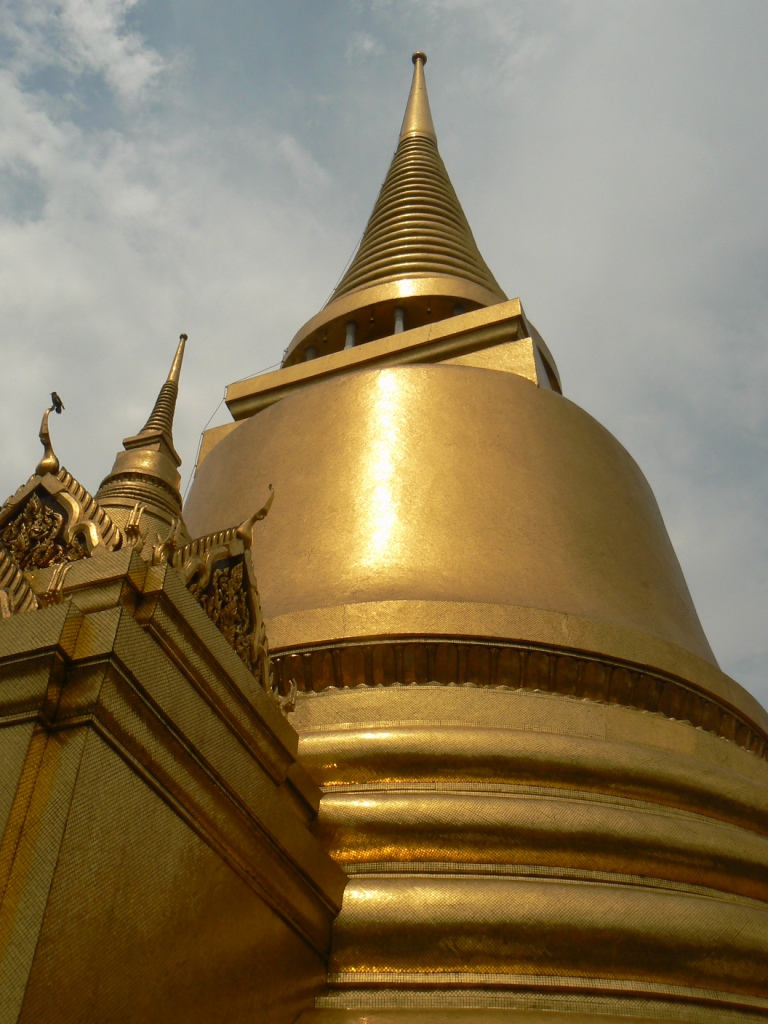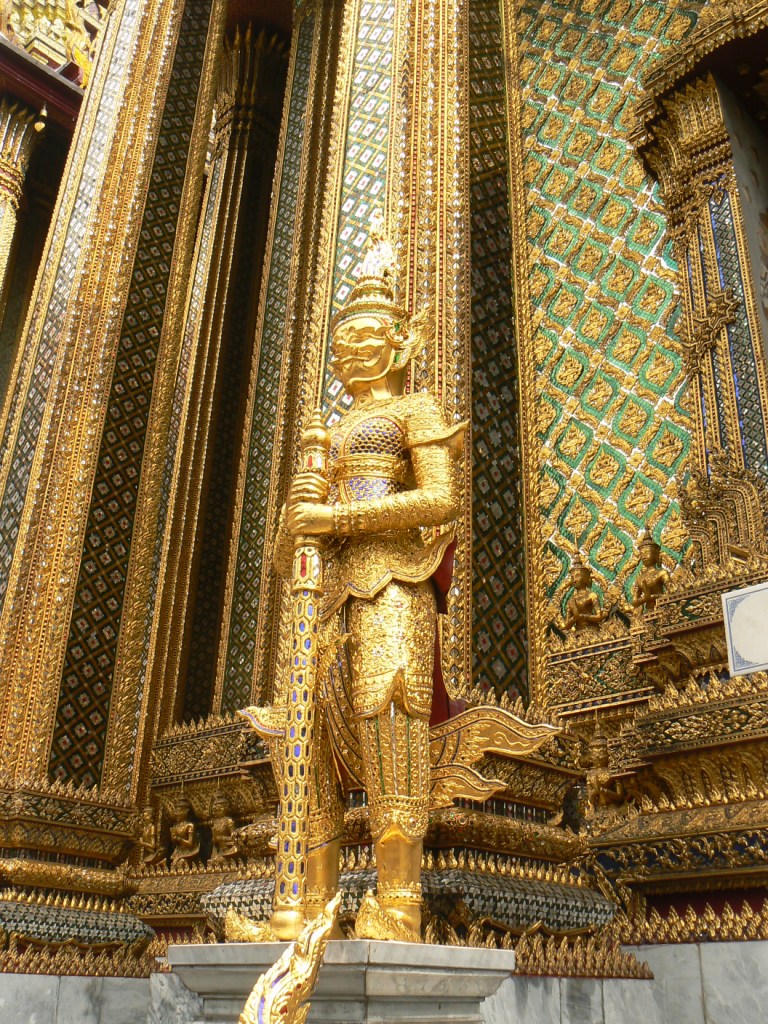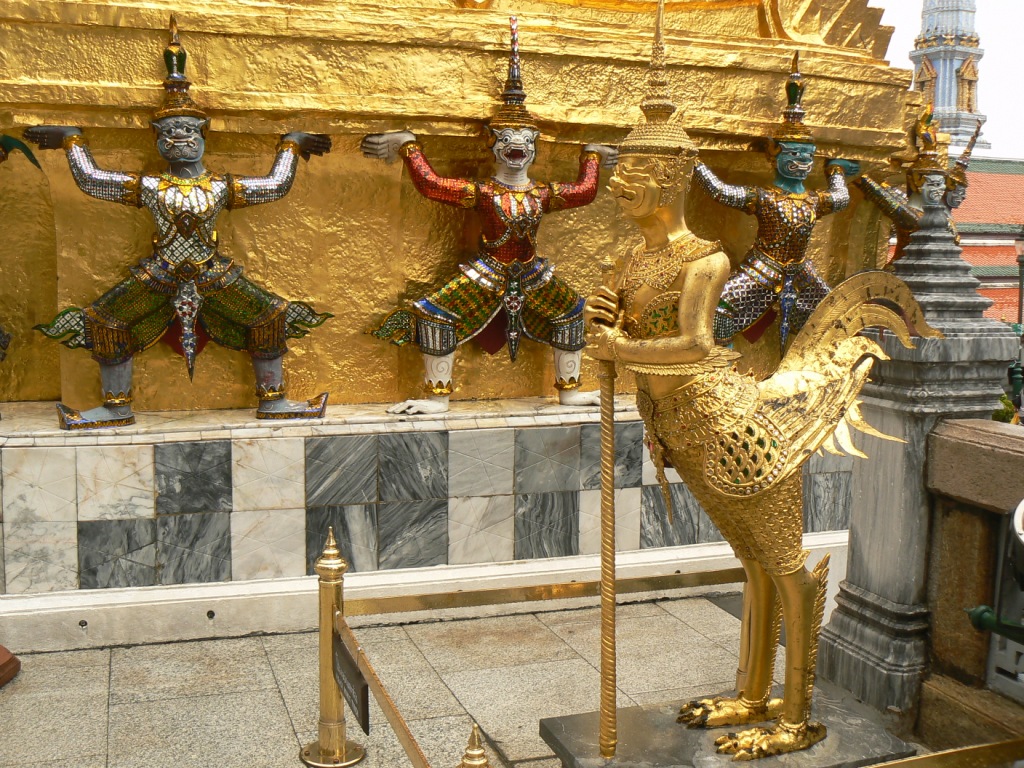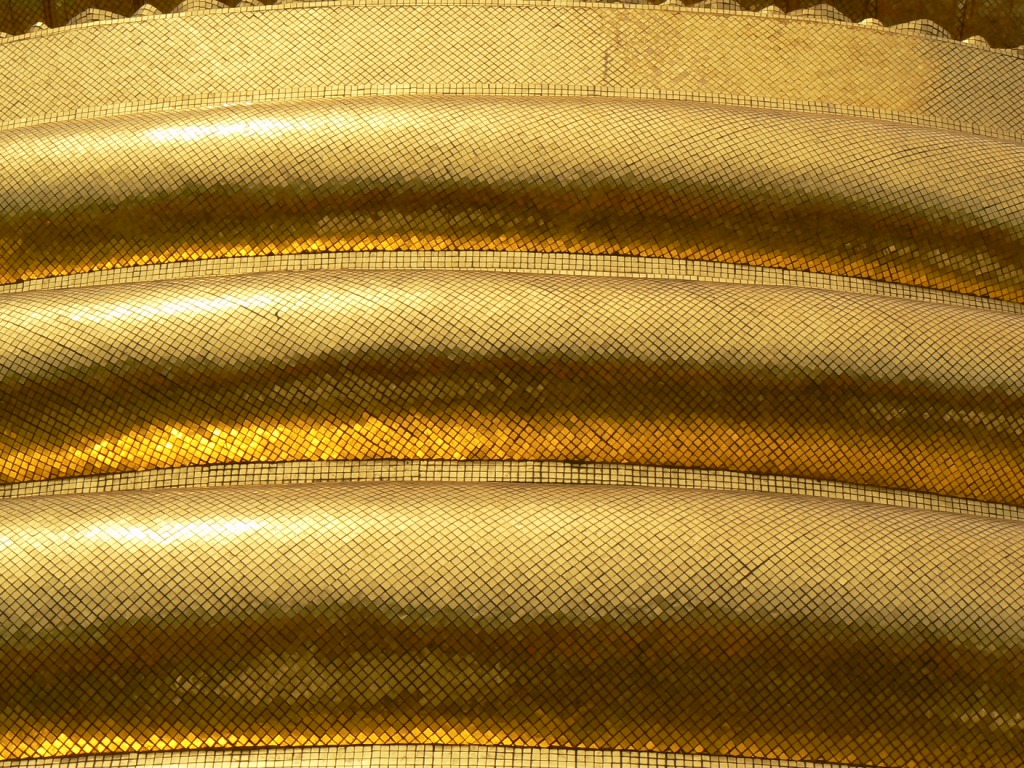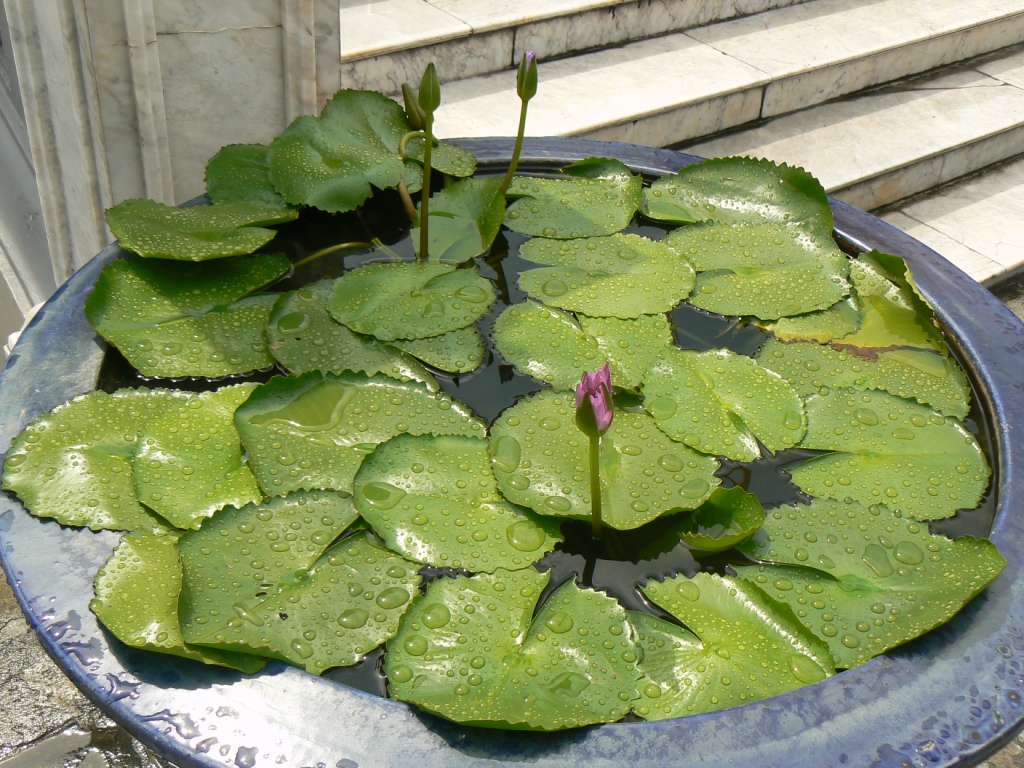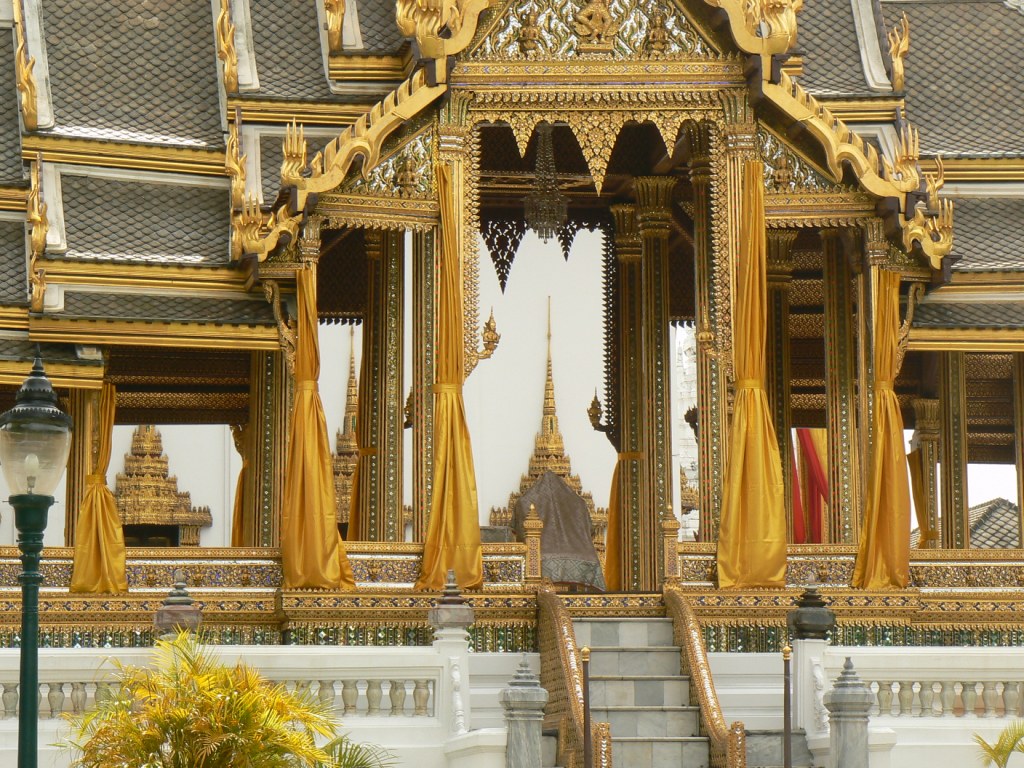 Most of the rest of our time in Bangkok was devoted to shopping or walking in the local neighborhood, so perhaps a few scenes from the local market makes a good way to close.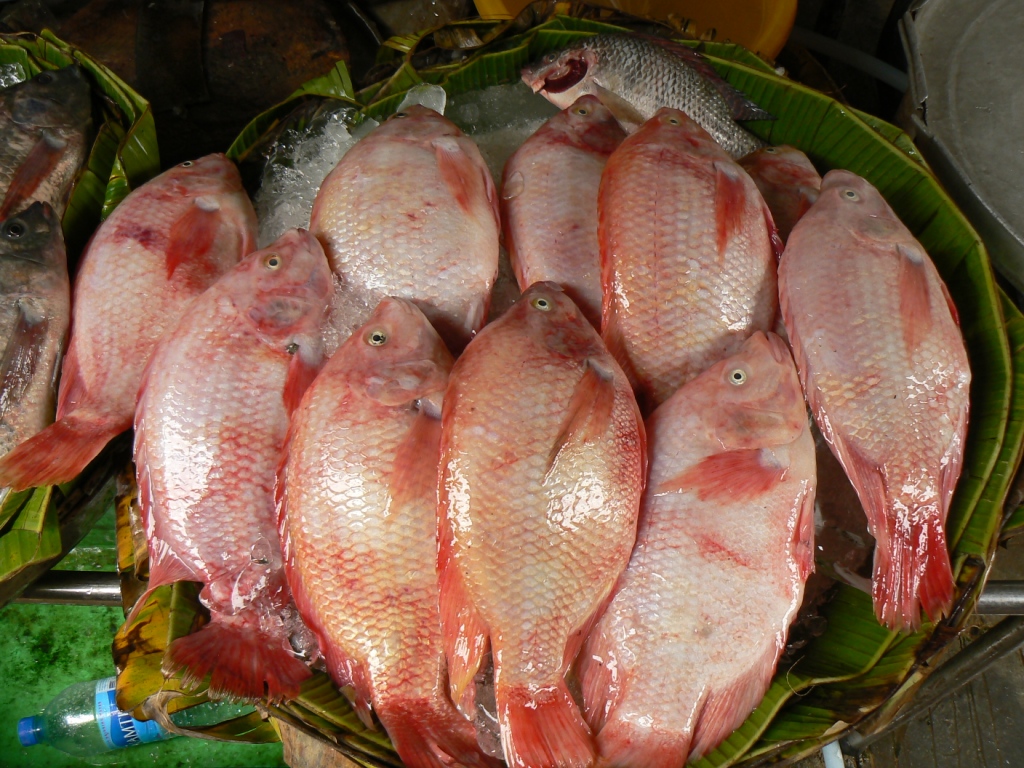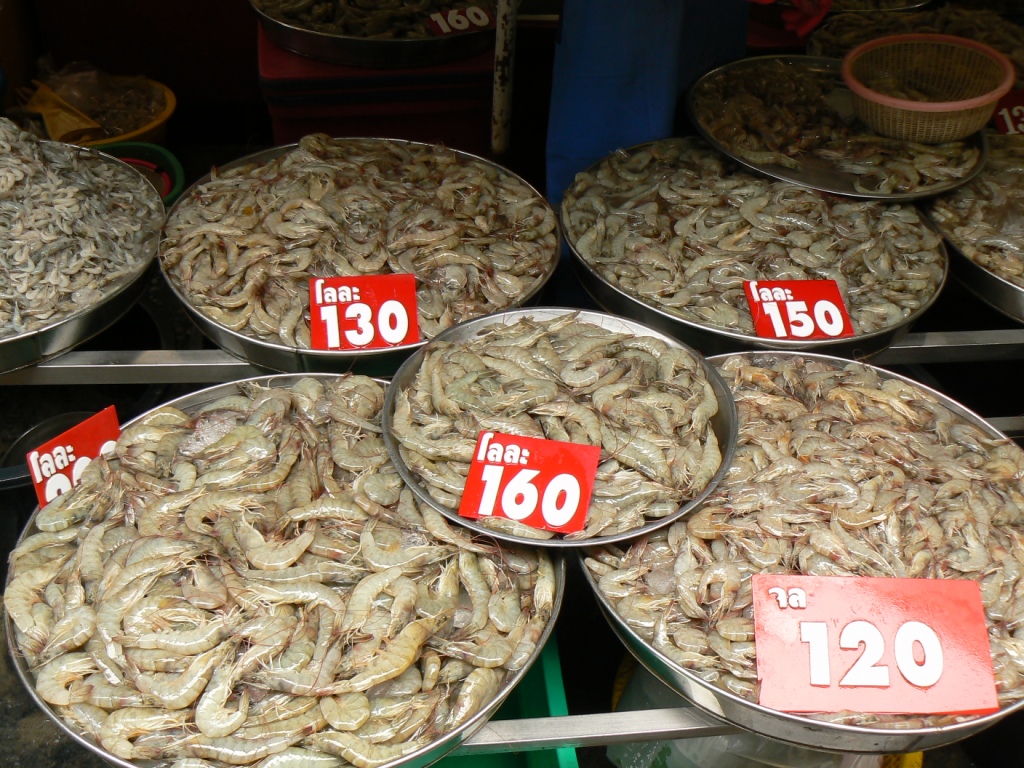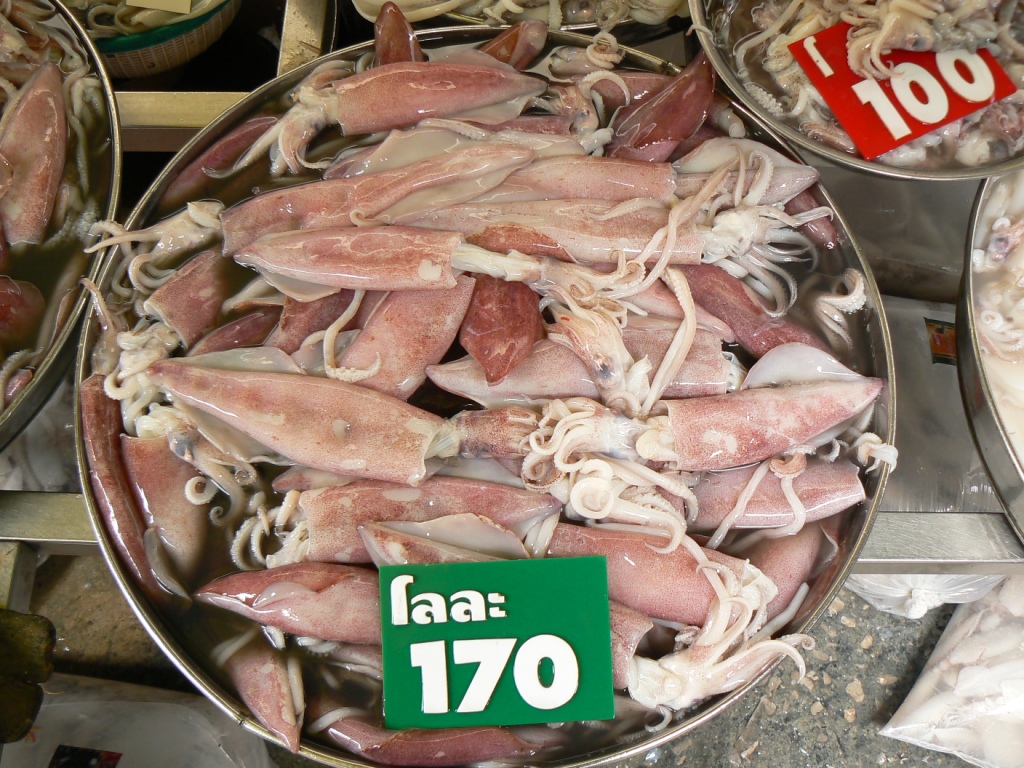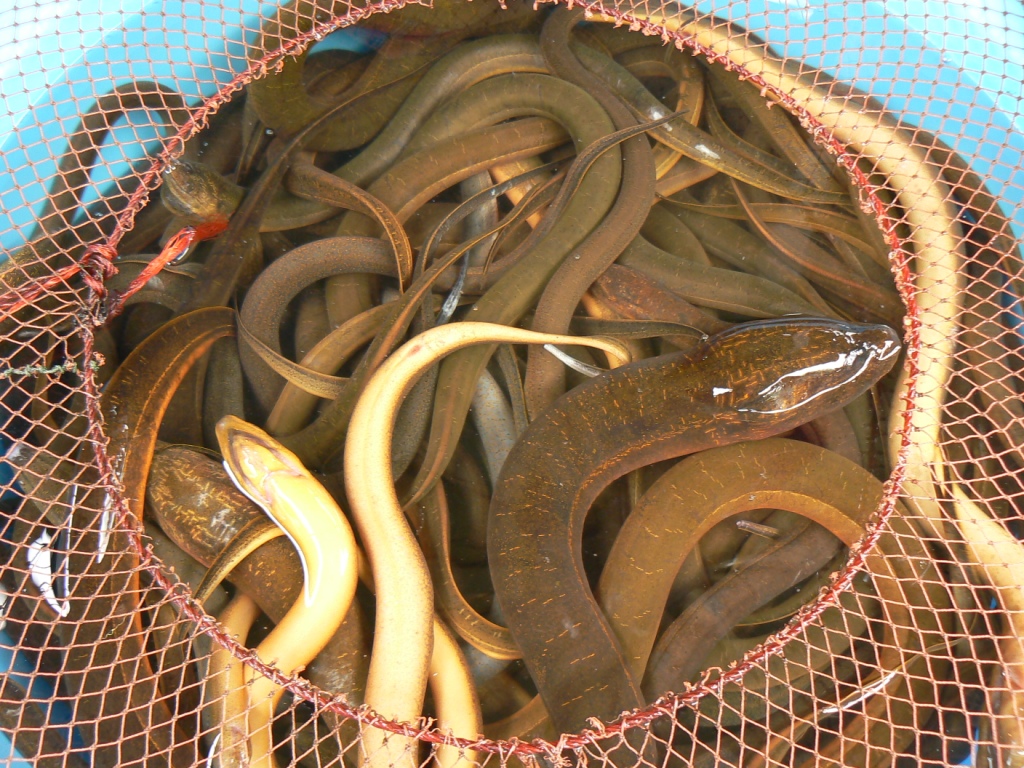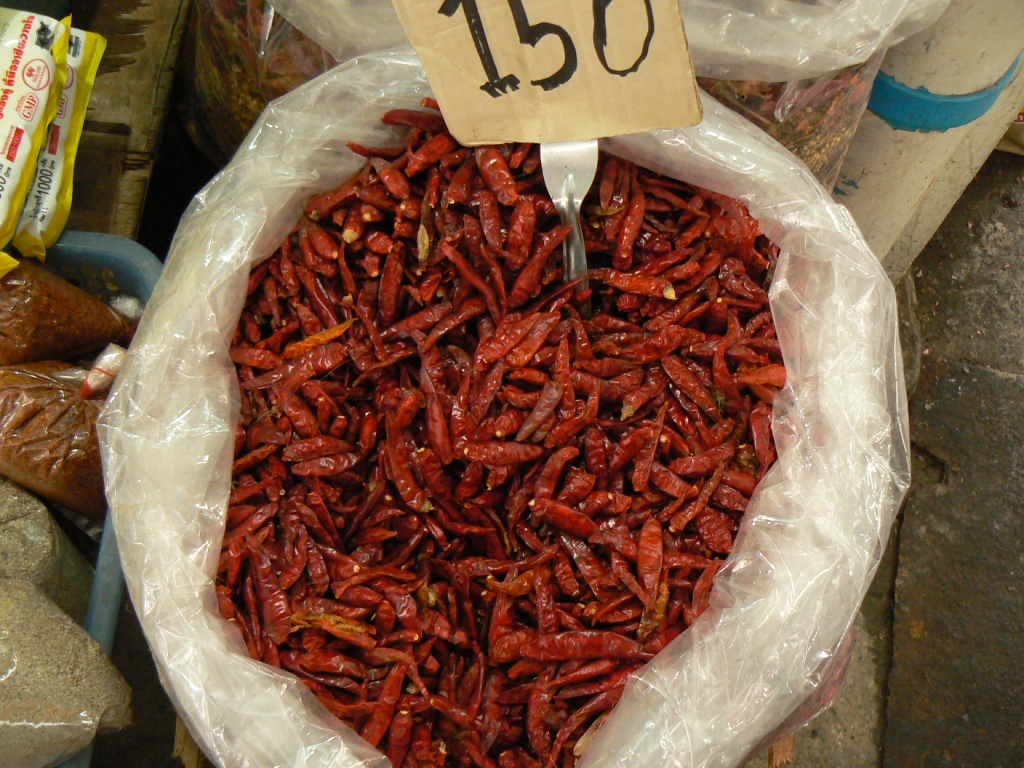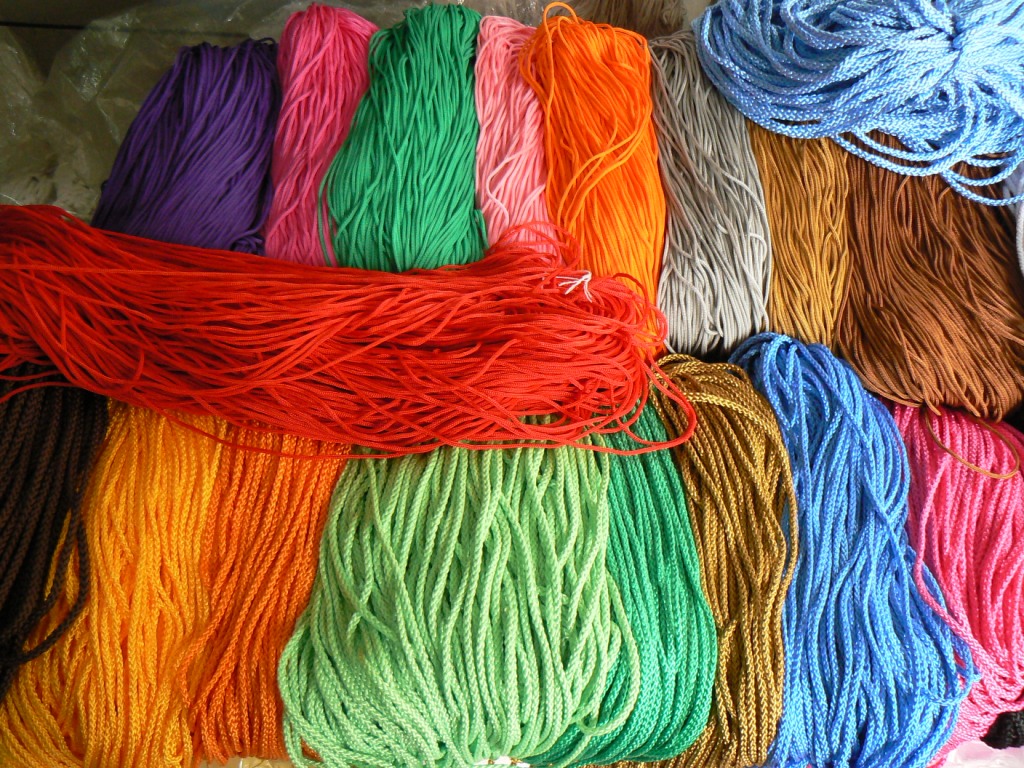 Brisbane
We called quickly through Brisbane to see the rest of Jill's family and help Mal celebrate his half century
Nang had organized a party with excellent food and a friend's young daughter to welcome us with a traditional Thai dance. Jill and Ross had organized a series of skits for the entertainment - and Mal's waterskiing and BBC buddies got right into the spirit(s) of the occasion.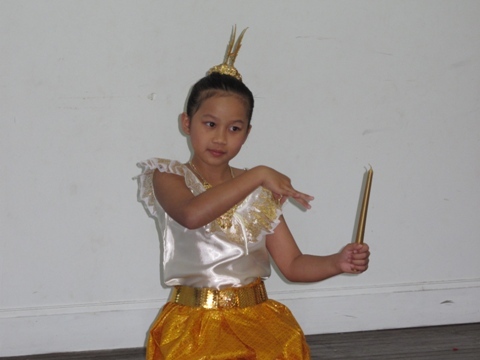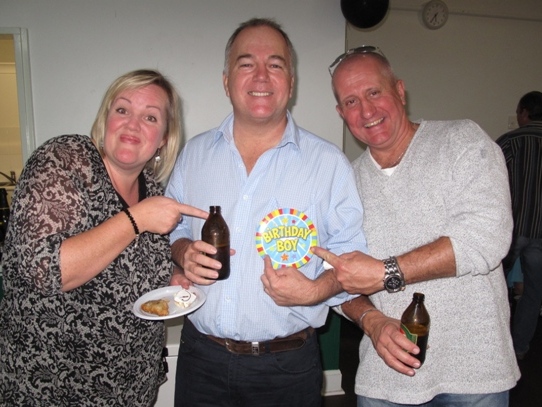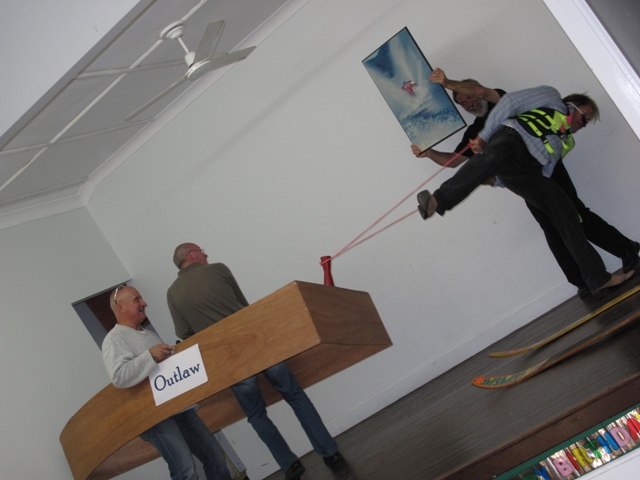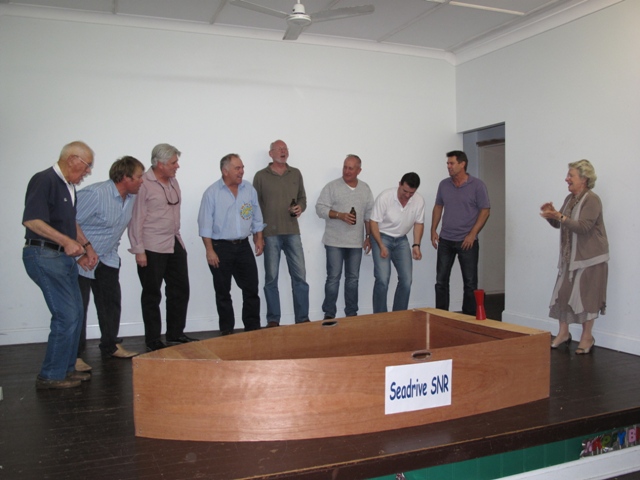 Home Sweet Home
We flew to Christchurch the next day. Our housesitter, Phil, and done a great job, including fresh daffodils on the table, and the aftershocks and snow hadn't done any lasting damage while we were away.
Twelve weeks away is probably too many, so we were glad to get home and are busily trying to get back to normal.